Spring is in the air and that means spring gardening!
Whether you're a beginner gardener or experienced, spring is a busy time of the year. There are always lots of tasks to do in the spring garden.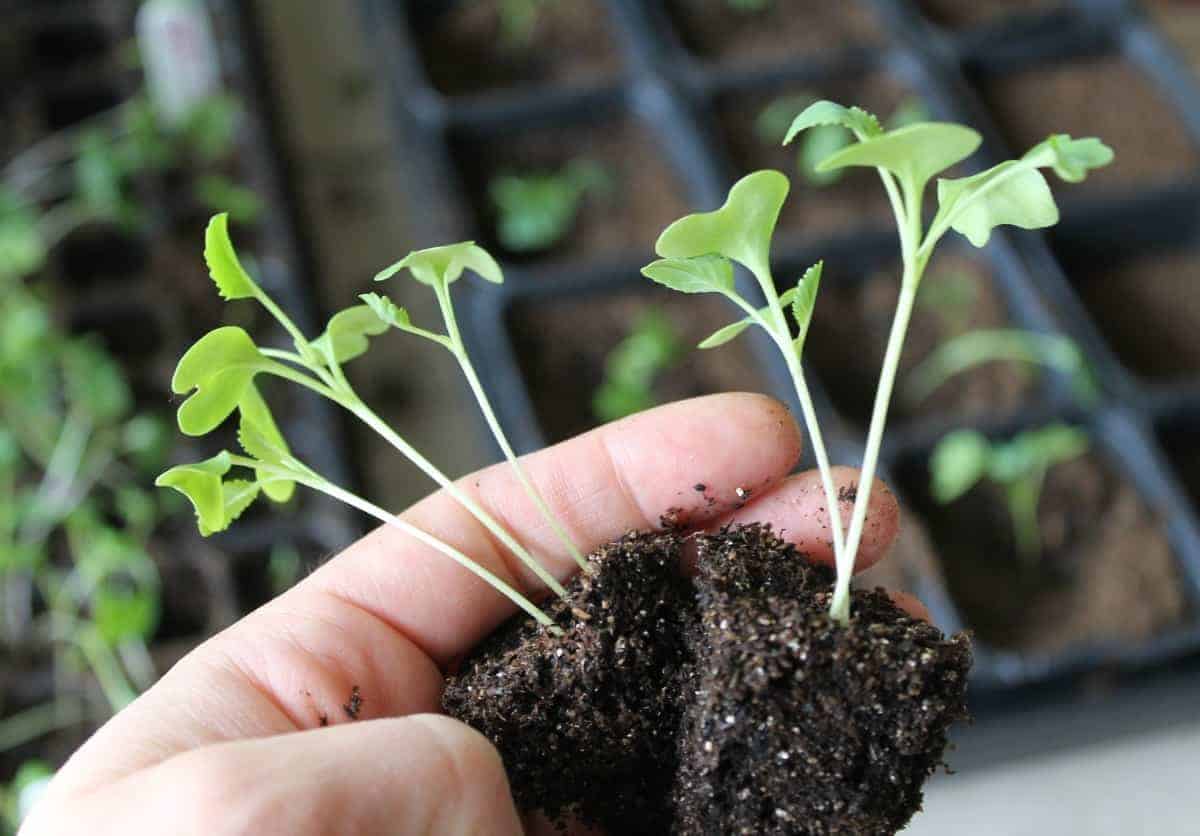 Spring Gardening Checklist
Your first list of spring gardening to do lists will be inside: garden planning, buying seeds, creating a planting schedule and starting seeds indoors. Then your spring gardening moves outside to prepping the beds, hardening off seedlings to plant outside and direct sowing outside. Spring bulbs will need to be planted, trees and bushes pruned and potential frost protection.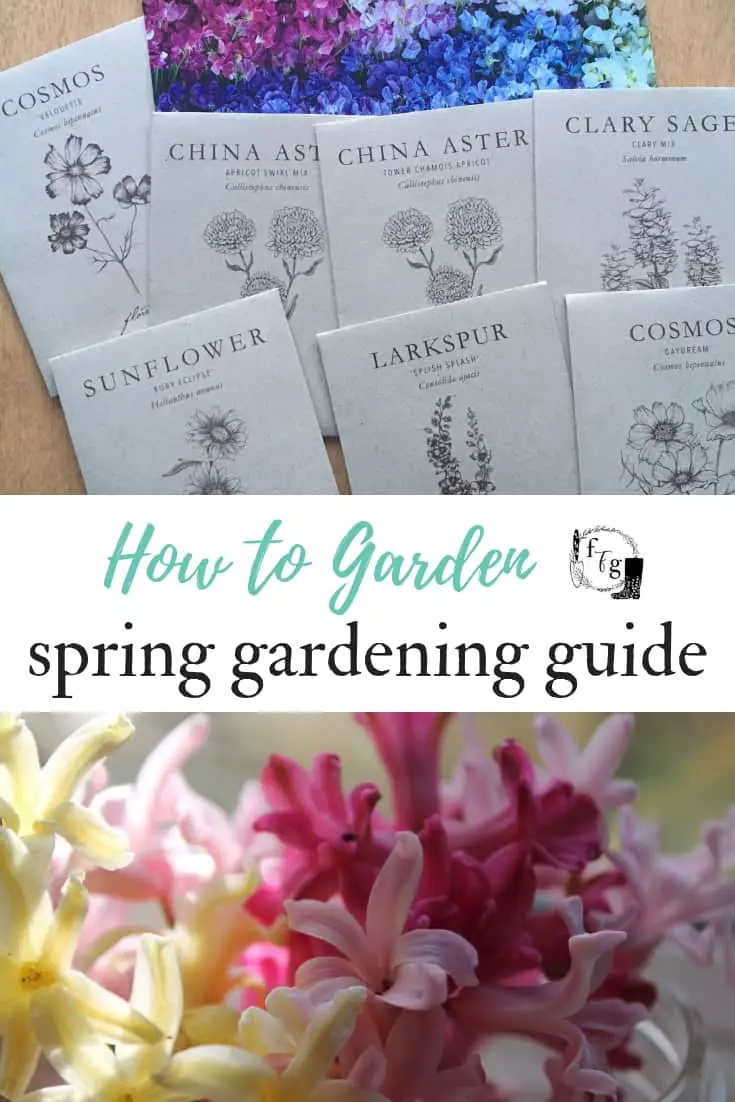 Spring Gardening Plants
Whether your goal is to start a food garde, a flower garden with different types of lilies or other flowers, or even a mix of both, you'll need to figure out what to grow. Make a list of plants you'd like to grow, or the veggies you buy the most from the grocery store. It helps to choose crops that are expensive to buy at the store offering you the best dollar value.
If you're planning a cut flower garden, pay attention to blooming times. Remember there are ways you can increase yields in a small garden space.
Order Seeds
Once you know what you'd like to grow you'll need seeds or transplants. There are pros and cons to both, seeds being cheaper with far more options than buying seedlings. Buying seedlings is easier for beginner gardeners or those that don't wish to spend their time growing indoors. Here's a list of my top recommended seed companies.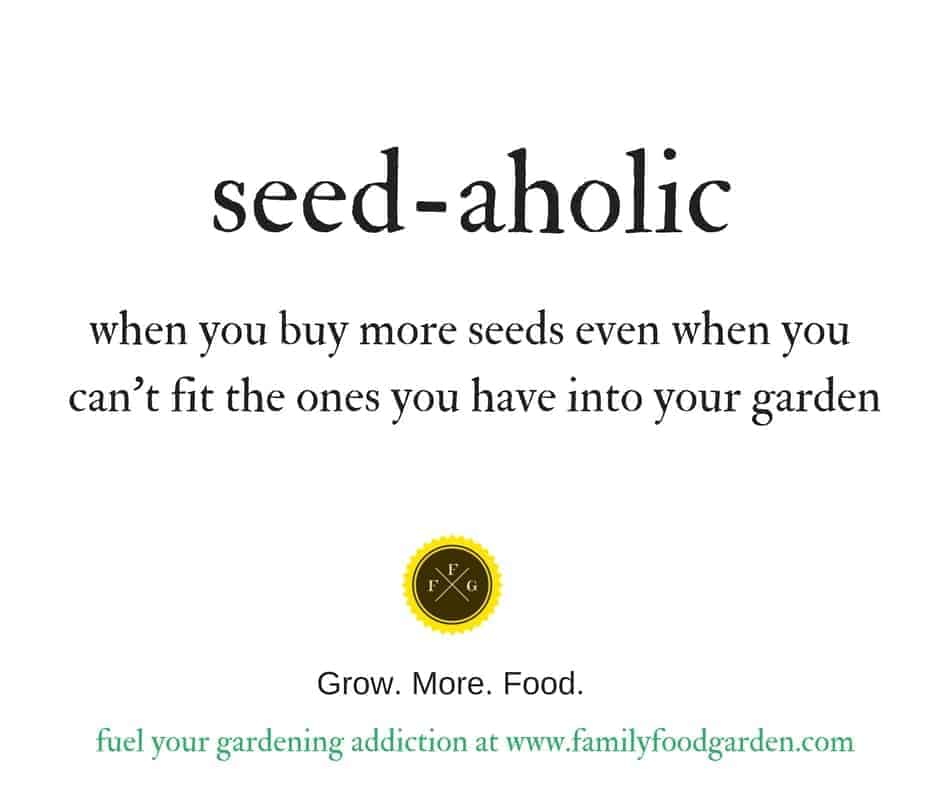 Once you know where to order from you'll need to choose your varieties from seed catalogs. If you already have a lot of seeds it helps to organize your seeds take seed inventory. If you have old seeds you might still be able to use them, but remember plant vigor is important when it comes to determining if you can use old seeds.

Spring Garden Planning
You won't get far with your spring garden if you don't do a little garden planning. Many new people to gardening make avoidable beginner gardening mistakes like transplanting warm season crops outside before your last spring frost (learn your frost dates for the US, or here for Canada). Once you know your last spring frost date (if you get frosts where you live) you'll need to create a planting schedule. This helps you know when you need to plant your seeds outdoors, or when you need to start them inside.
To do this you'll need to 'backdate' your spring frost. Here are some tips for creating your sowing and transplanting schedule. You'll also need to map out your garden beds, pay attention to things like crop rotation and create lists of what your plants need. To stay organized I created the ultimate printable garden planner, and I also wrote a whole gardening eBook on planning and designing a food garden which I hope helps other gardeners like me.

When to Start Gardening in Spring
If you're buying seeds and growing your own transplants you'll need to start them many weeks before your last spring frost. Read my beginner guide on seed starting and be sure to read up on when you need to start your seeds from your frost dates. If you need help troubleshooting seed starting problems like leggy seedlings, mold or gnats, read seed starting problems and how to fix them. We use a mini indoor greenhouse with grow lights to start our seeds, but you can also use these cheap mini greenhouses for seed starting. Be sure to transplant the seedlings when they get too large.

When Should you Start Growing your Transplants?
10-12 weeks before last frost: Leeks, onions, celery, celeriac, perennial herbs like oregano, savory, thyme…
6-8 weeks: Tomatoes, peppers, eggplant, Brassicas (cabbage, cauliflower, broccoli, kale, kohl rabi etc)
4-5 weeks: Basil, watermelons/melons
2-3 weeks: Summer and winter squash, cucumbers
1 week before: Sweet corn
1-2 weeks after: fall brassicas going into the ground in June
Buy Seedlings for Spring
If you're not growing your own seedlings you can buy them at your local gardening center. Be sure to check over the plants and choose the healthiest looking ones. Make sure they aren't too root bound either, plants like squash, melons, peppers or tomatoes that have already started flowering might not grow well in the garden because they're already starting to produce.

Harden off your Seedlings
Whether you grew your own transplants or bought them, you can't just throw them into your garden. Most seedlings need to be slowly adapted to the outside world. Springs can be erratic with the weather with strong winds, rain and hail. Give your plants a few hours a day outside for 2-3 days and slowly increase the time outside until a week.  Avoid putting them in direct hot sun, especially if it's a warm spring day. After they've gotten used to being outside for many hours a day over 7-10 days then you can transplant them into the ground.
For warm season crops like peppers and tomatoes always wait until after your last spring frost. SO many gardeners will think it's been a beautiful spring then get a cold snap. I prefer to use a portable greenhouse hoop tunnel for many seedlings to offer extra protection. If your seedlings were purchased from a garden center and were already outside they're likely already adapted to the outside weather.

Spring Season Extenders
Many cool season crops that you grow in the springtime can handle frosts. If the temps dip below -3C/26.6F you can add some frost protection with lightweight row covers or add some hoop tunnels. I've found that using hoop tunnels in the spring can offer 1-3 weeks earlier sowing or transplanting.

Spring Pruning
When you have fruit bushes or fruit trees you'll need to maintain them and keep them pruned. Pruning helps to maintain healthy trees and bushes and removes old growth to increase yields, whether flowers or fruit.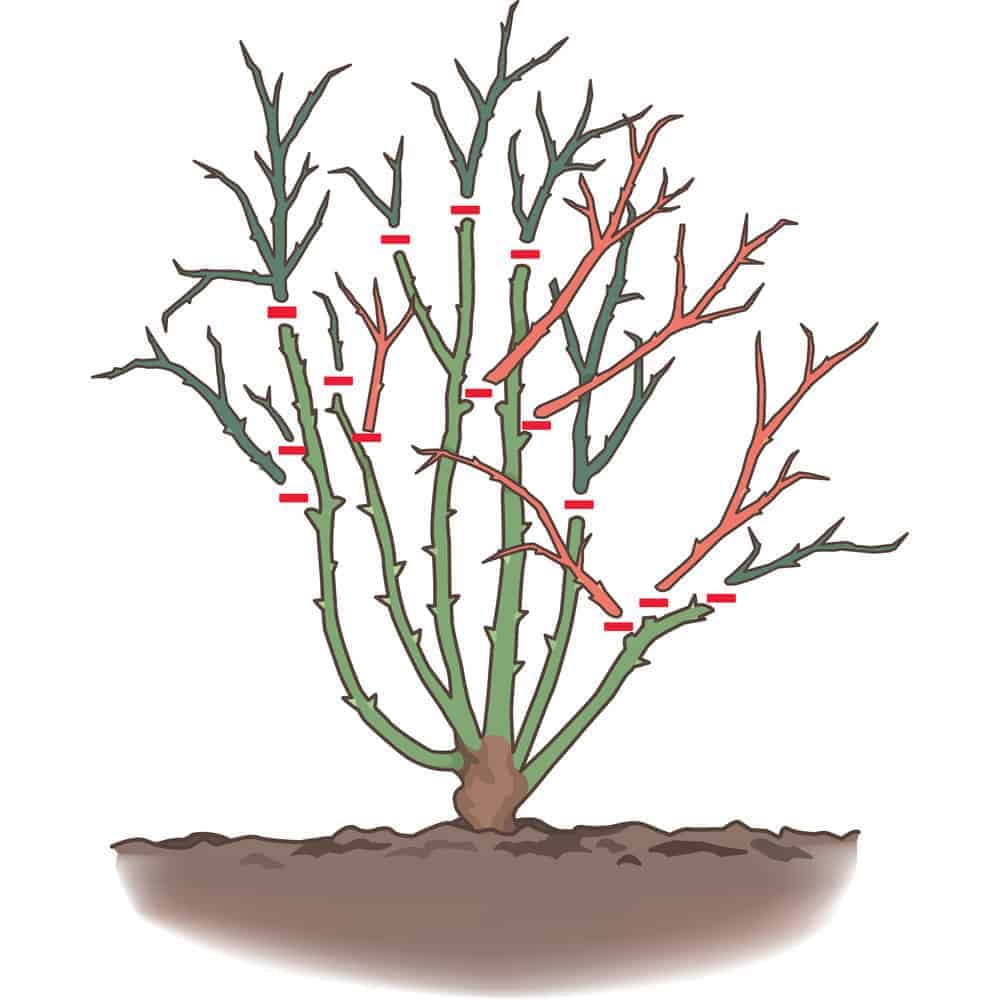 How to prune blueberries
Dividing Perennials
If you're growing perennial herbs, flower bulbs or flowers, over time they get too clumped up and need to be divided.

Planting Spring Flower Bulbs
Some spring blooming flowers are planting the fall, others are planted in the spring. Here's a list of spring planted bulbs that bloom in the summer. Many spring blooming flowers are planted in the fall like hyancinth.

Direct Sowing Outside
Some crops you plant before the last spring frost, others you need to wait until after like your warm season crops like tomatoes, peppers, corn, beans.
Cool season crops to direct seed before last frost:
6-8 weeks: arugula, mache, spinach
4-6 weeks:  peas, radishes, claytonia,
3-5 weeks: lettuce, green onions/scallions, radishes, swiss chard, turnips,
3-4 weeks: broccoli, broccoli raab, cabbage, brussel sprouts, collards, kale, mizuna, mustards, bok/pak choi,
2-4 weeks: carrots, mibuna, parsnips, plant potatoes, tatsoi
1-2 weeks: endive, rutabagas

Harvesting Spring Plants
The wonderful thing about growing perennial plants is that you harvest many of them in the spring. Crops like asparagus, rhubarb, walking onions. We harvest spring garlic shoots too! Herbs like chives are a great spring treat, and you can gather wild rose petals to make many useful things.

More Spring Gardening Tips
Other spring gardening tasks include amending garden beds before planting your crops, removing mulch off your garlic or other perennials, setting up a pea trellis for growing peas, general yard clean up, tool sharpening and maintenance, creating some easy compost piles, and building new garden design projects like raised beds.