Why Build a Herb Spiral?
First off they are a very beautiful feature in your garden, and it's a wonderful way to have all your culinary or medical herbs in one place. What makes herb spirals unique is their design to maximize space while creating different little micro climates which create extra heat or shade for different herb preferences.
From 
Mother Earth News
: 'Some plants, such as many of the Mediterranean herbs, need dry, sandy soil conditions, while others require a moist, bottomland type of soil. The herb spiral accommodates these needs, as it is designed to have different soil conditions at different parts of the spiral. The top is a warm, dry area that gets plenty of sun. The bottom is cool, shady and moist. The middle is, well, in between the two. Herbs that need drier soil drain easily, and plants that desire moister conditions receive water that flows from above.'
Step-by-Step Instructions for
How to Build a Herb Spiral

We first cleared out the weeds and laid down cardboard with enough overlap to suppress weeds in the area surrounding of the herb spiral. Some people wet the cardboard as it breaks down faster but we didn't bother. Then you want to use rocks (or some people use bricks) and start making your shape by constructing the outer wall first. We made ours with a 1 meter distance from the centre of the spiral to the outer wall. Some people also choose to just pile a huge mound of soil and then wedge the rocks into it.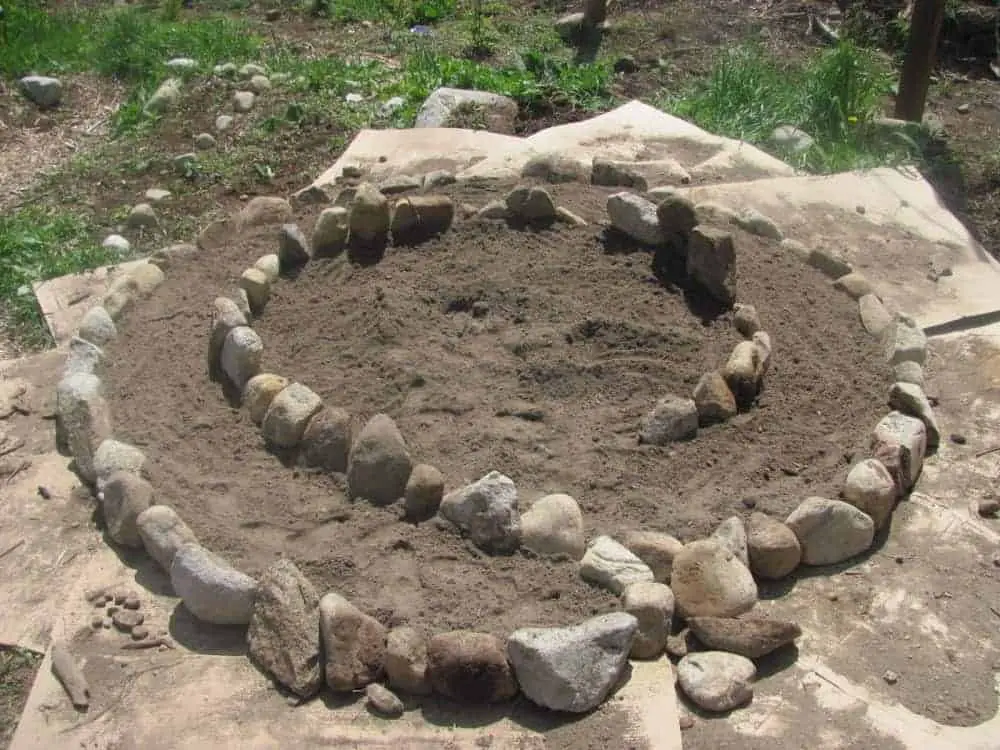 Then we made the outline shape of the spiral using the rocks and adjusted it if we needed to while filling it in with soil as we went. We chose slightly sandier soil as were growing a lot of Mediterranean herbs in the top layers.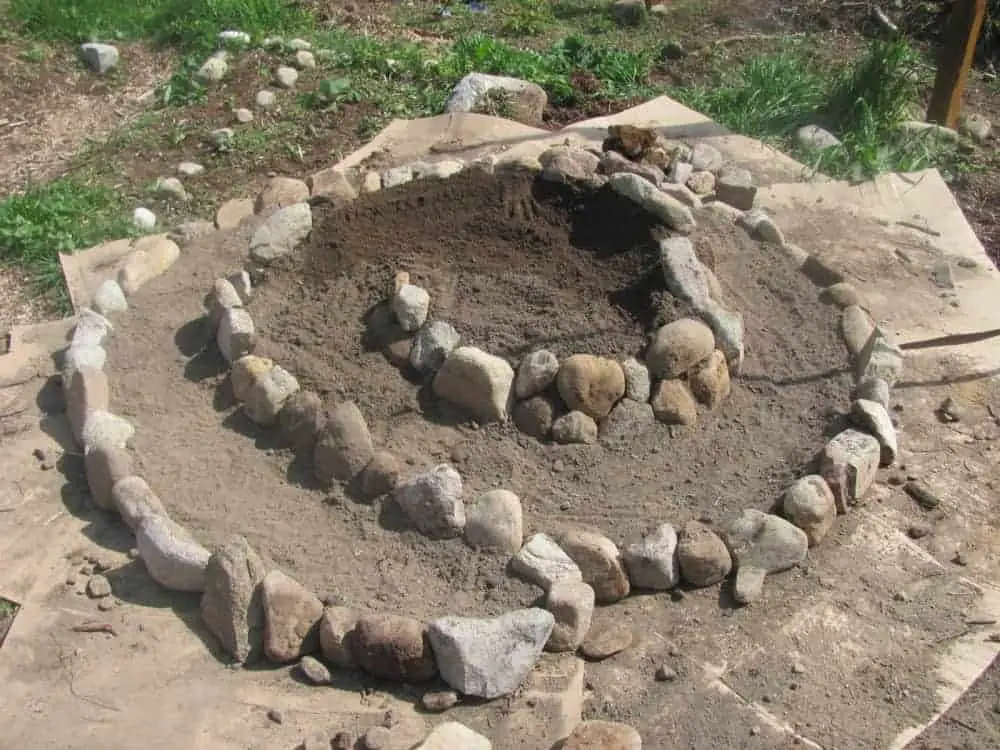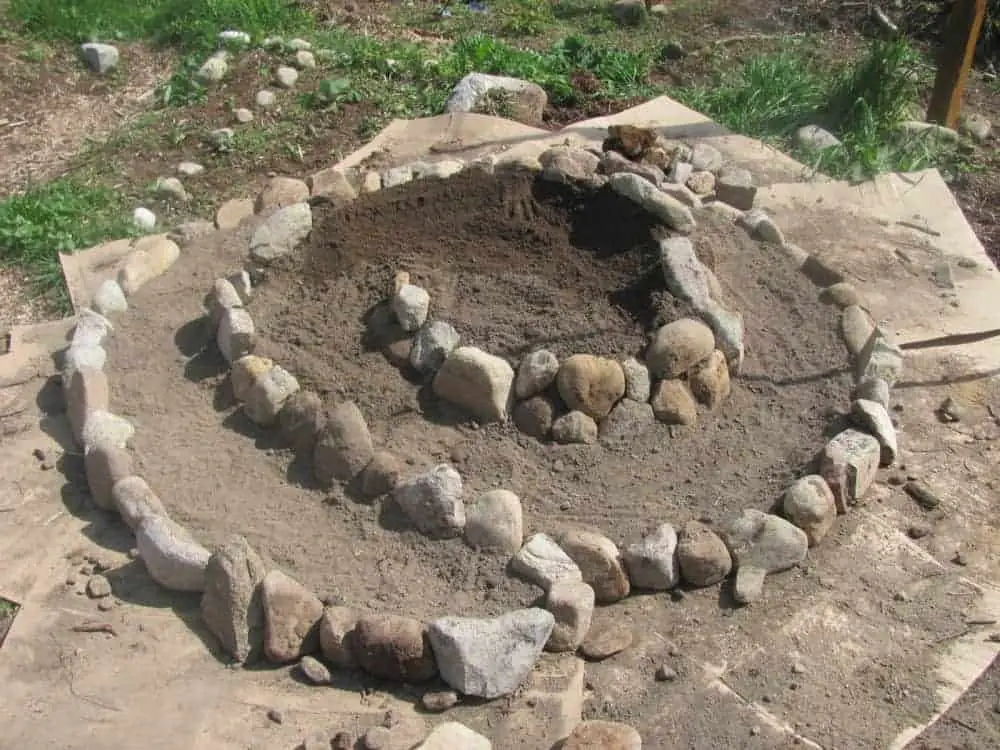 Once you have the first layer of rocks you can add more dirt and then wedge more rocks to build a double rock wall.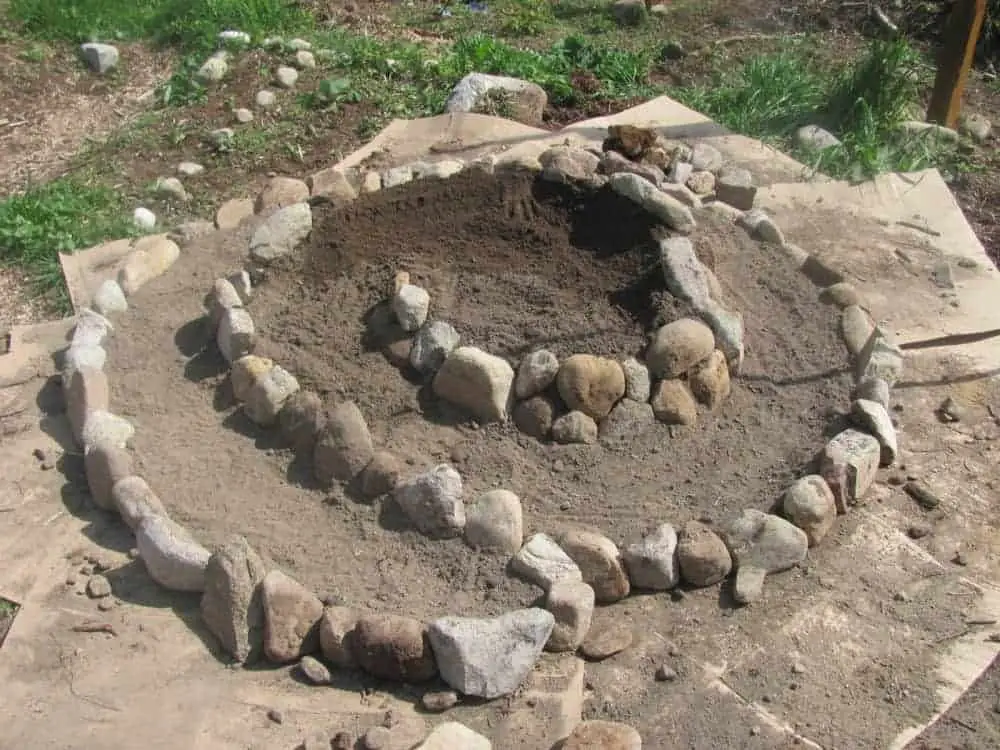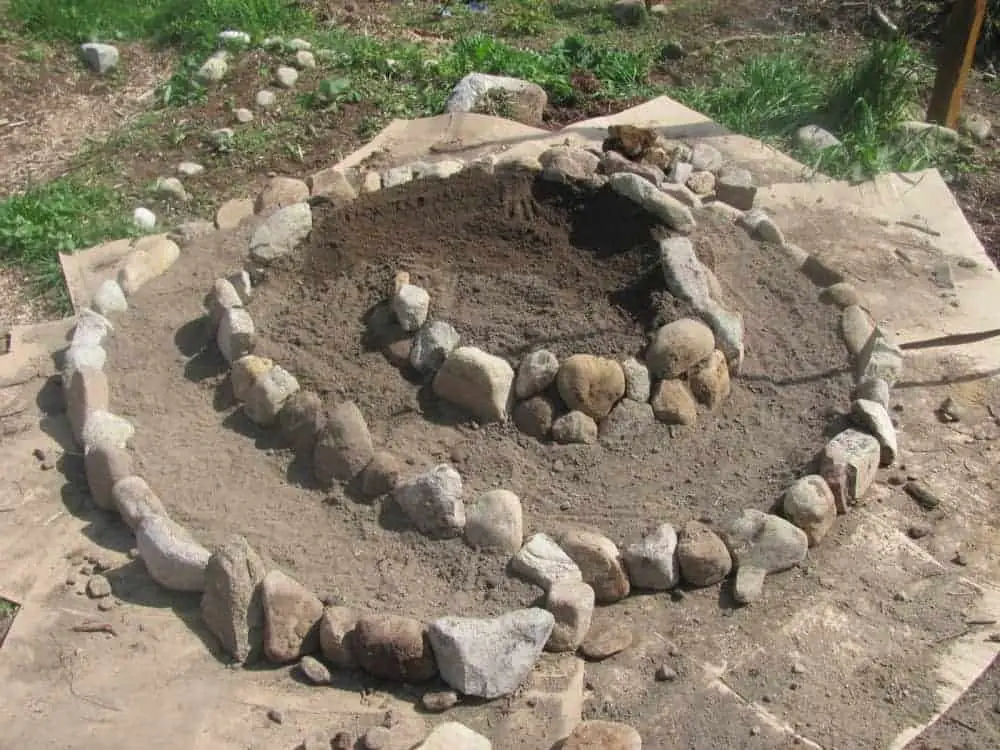 Keep on filling the spiral with dirt until it's level with the rocks. The uppermost top has a 3 layered rock wall to give the herb spiral more height.
Here's what the herb spiral looked like the 2nd year.
Not all the herbs were perennials. Some of them self-sowed like the chamomille (and even ended up spilling all over the place outside the herb spiral). I've direct seed annual herbs like basil & cinnamon basil, dill and cilantro in the 'blanks' that you see here.

TIP
Don't grow invasive herbs in your herb spiral. I made the mistake of growing mint and lemon balm in ours and it's taken over! Make sure you keep certain herbs like sage or thyme pruned over time.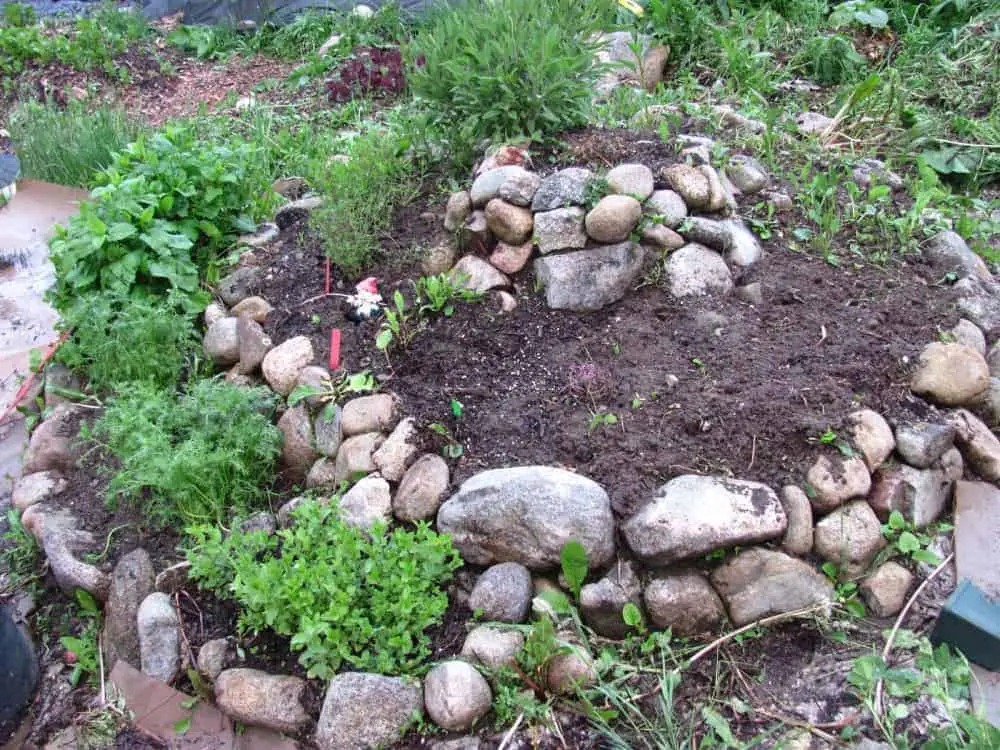 That's it!
Best of luck building your very own herb spiral 🙂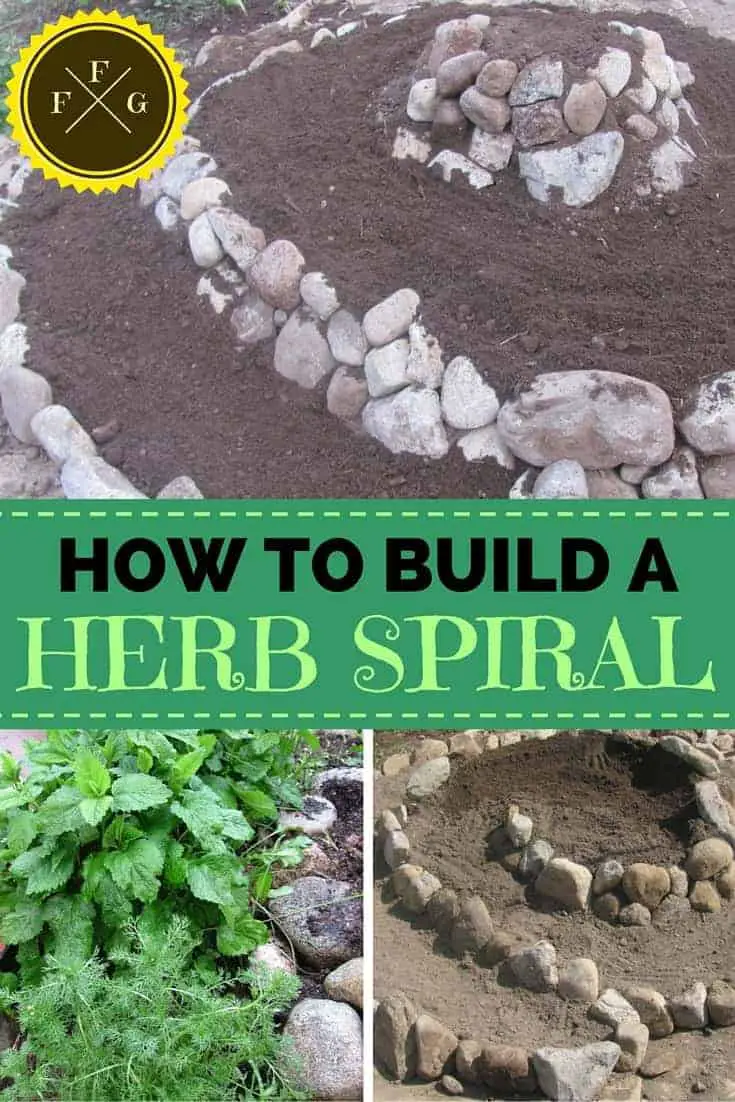 75