Family Food Garden may collect a share of sales or other compensation from the links on this page.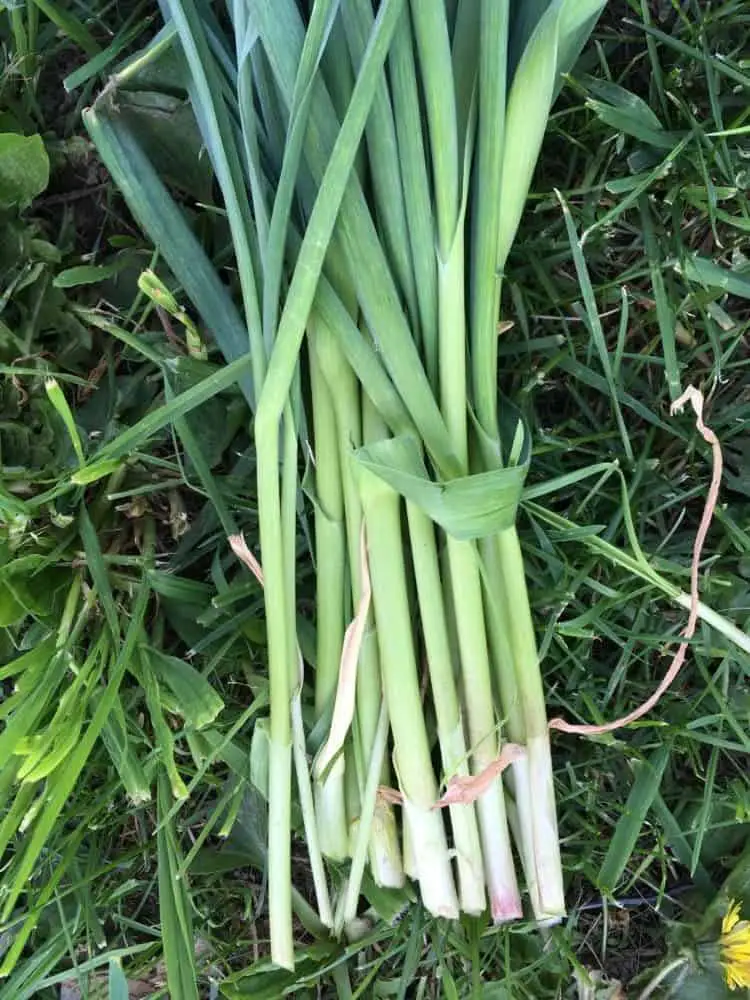 Green garlic (garlic shoots) is a younger form of the garlic bulb you can harvest months before
Spring garlic is a welcome sight because we plant garlic in the fall and patiently wait. Like any fall planted bulb, once the spring days are warming we start to see garlic shoots.
Each garlic shoot comes from individual bulbs that were planted in the fall.
If you were to leave the whole garlic bulb head in the ground you get them sprouting in clumps.
This clump of sprouted garlic is absolutely wonderful and a great way to enjoy early garlic flavors.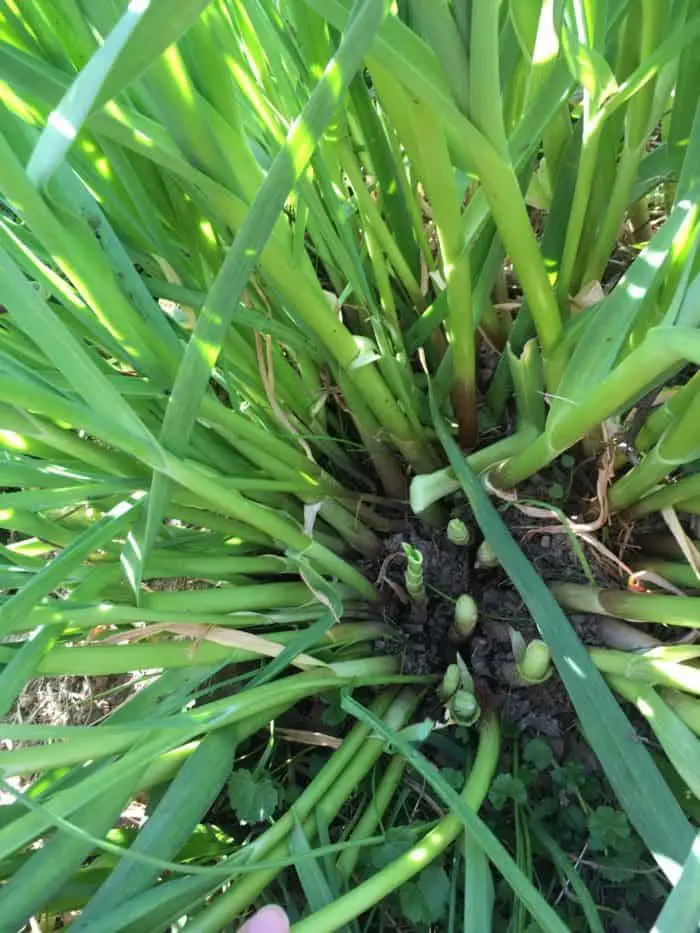 Garlic bulb and green garlic cycle
Both spring garlic & green garlic are younger forms of the garlic bulbs you harvest later in the season.
You can grow it two ways: By planting garlic bulbs closer together than you need (great space saving crop!) or by leaving or planting whole garlic bulbs in the ground. Spring garlic is also great for spring companion planting because of natural scent deterrence.
Below you can see spring garlic shoots coming up from one whole garlic bulb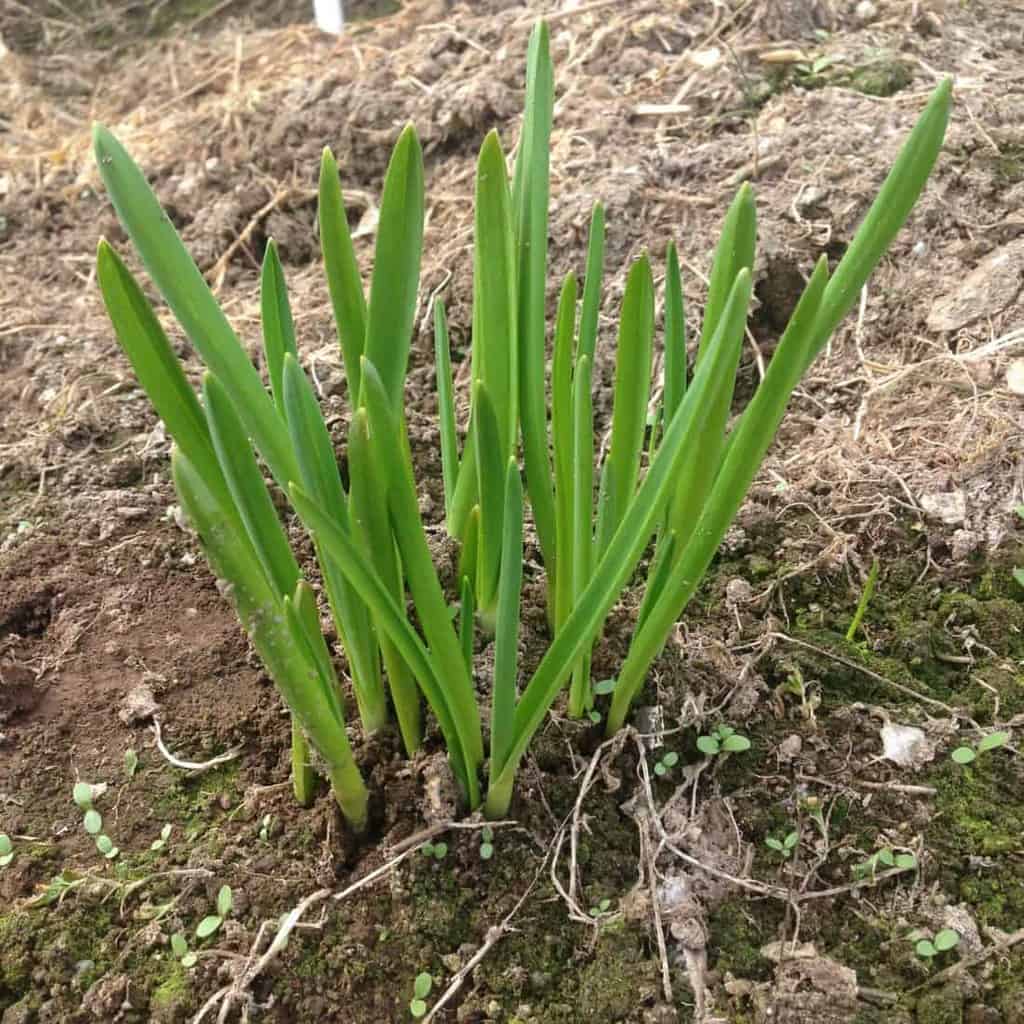 Green garlic shoots are very similar to eating scallions & green onions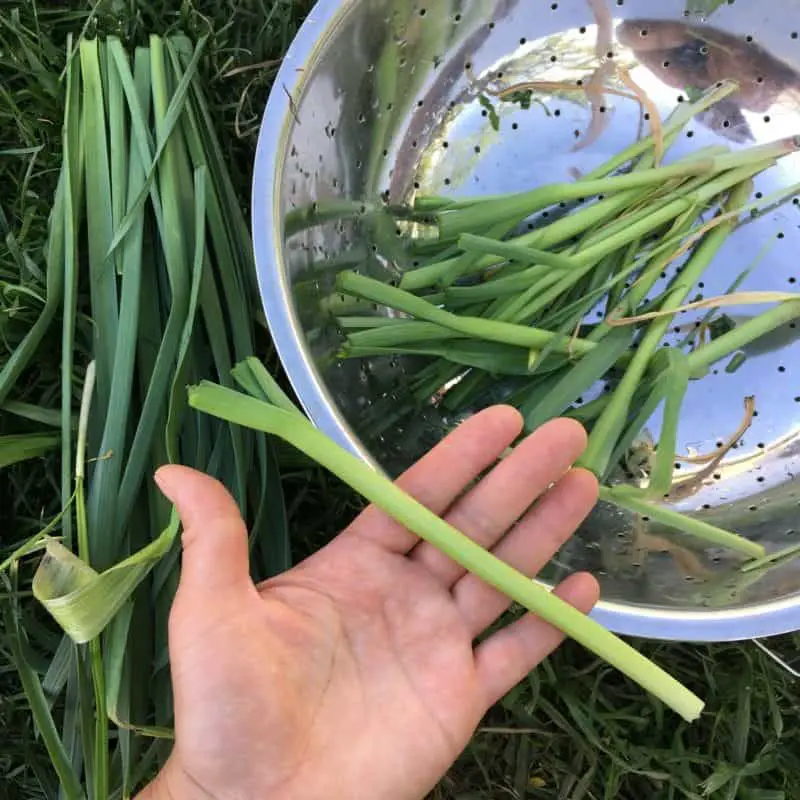 You separate them the same way, by cutting off the tops and using the tender inside part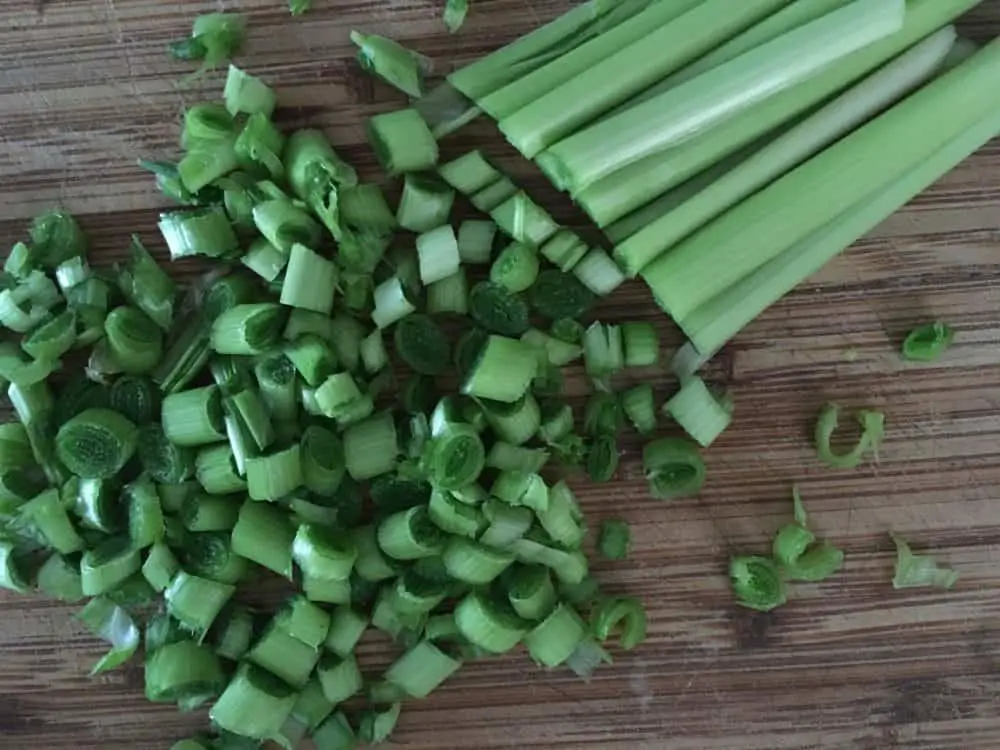 These shoots often have a pink tinge up them and taste like a milder version of the garlic plant they'll become.  The whole part is edible, although like onions and leeks, sometimes the green parts are too fibrous and need to be discarded. You can eat them in any way you'd use garlic as a milder version of garlic. Here are some great garlic scape recipes where you could easily substitute spring garlic.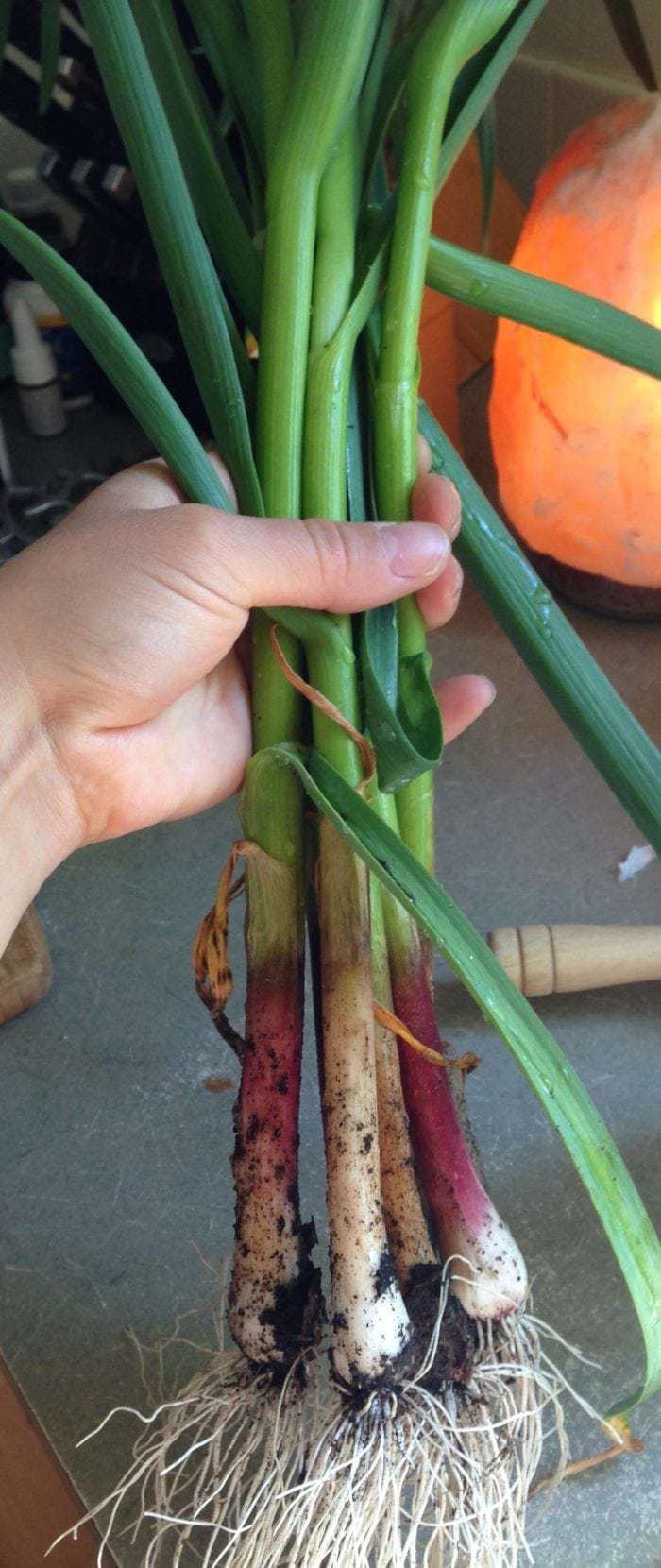 Later in the season you'll get garlic scapes from hardneck garlic varieties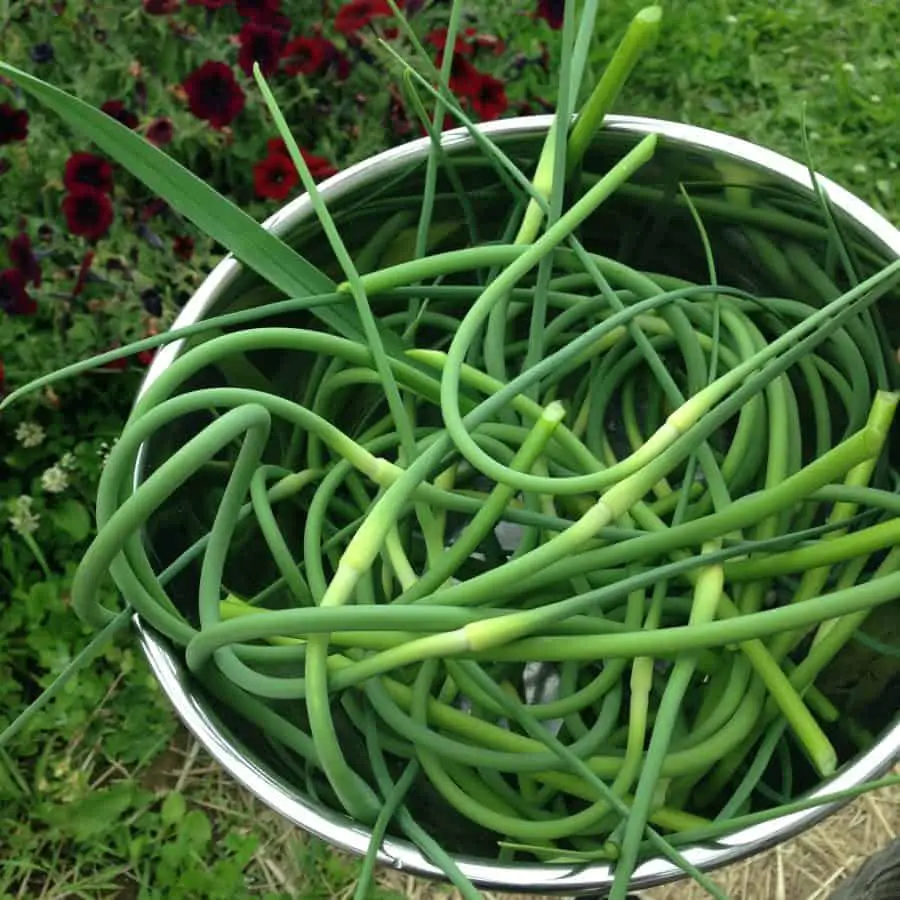 If you're eating green garlic then the bulbs at the base are almost formed but not cured yet.
(learn how to harvest & cure garlic here)
Whether you're eating spring garlic, garlic scapes, green garlic
they all taste delicious!
Have you eaten spring garlic shoots before? This was a happy accident for us when we left some bulbs in the ground from summer harvesting. 🙂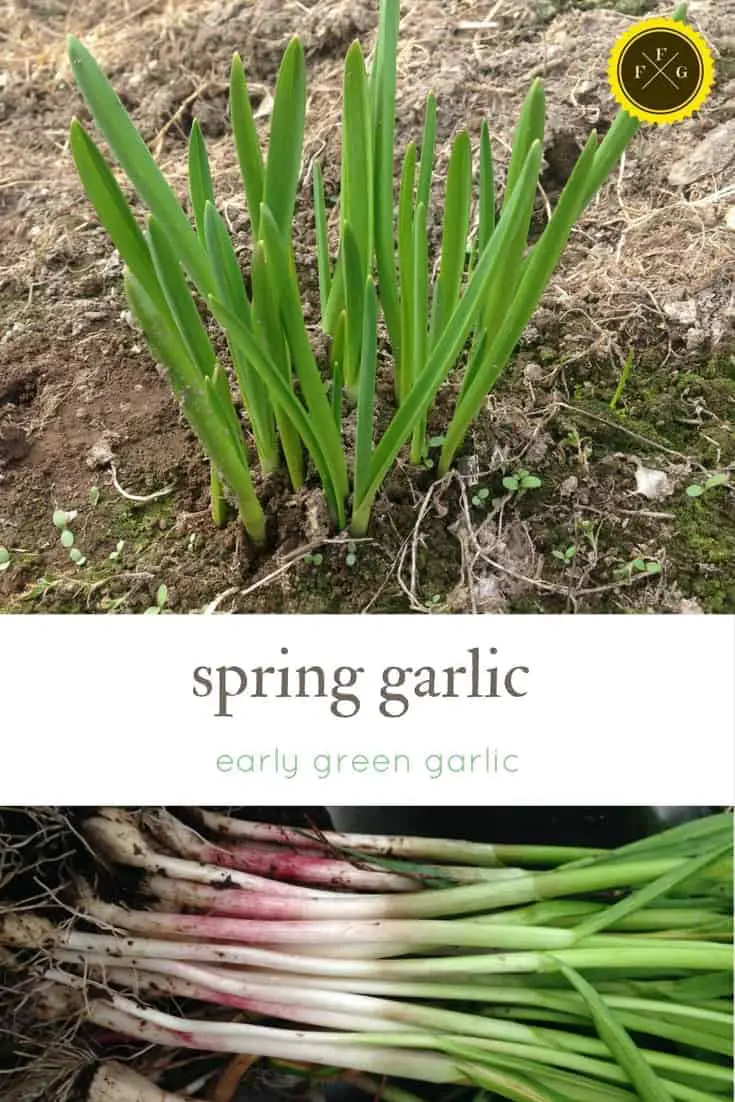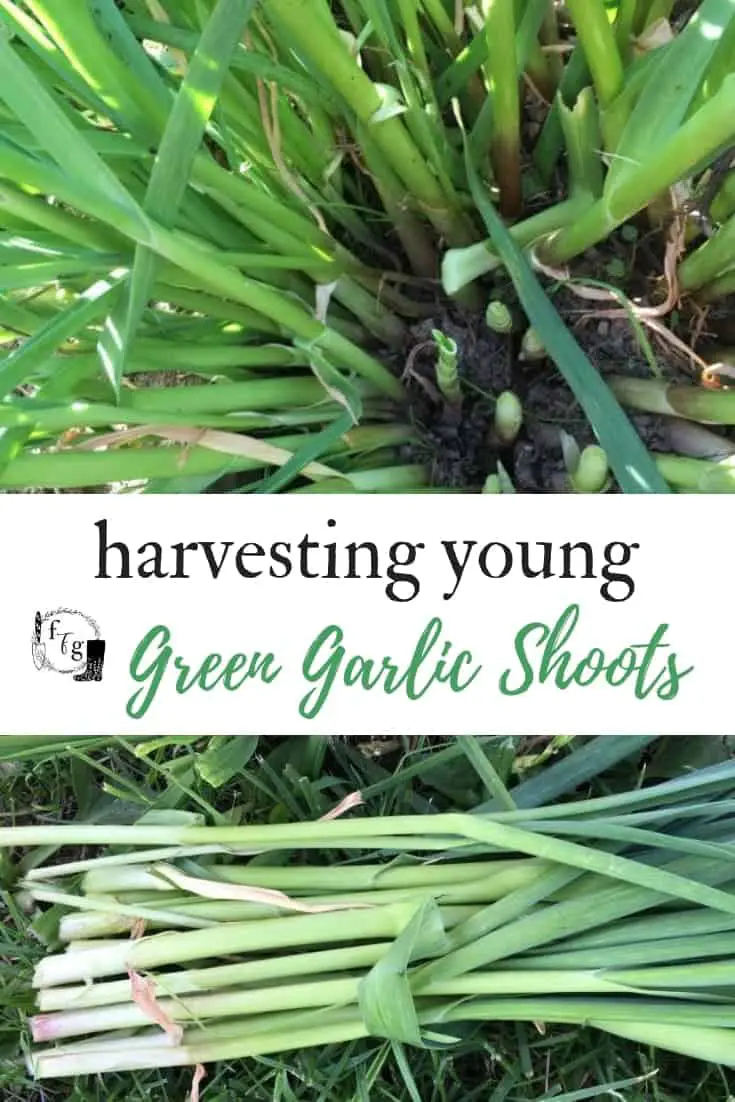 My name is Isis Loran, creator of the Family Food Garden. I've been gardening for over 10 years now and push the limits of our zone 5 climates. I love growing heirlooms & experimenting with hundreds of varieties, season extending, crunchy homesteading and permaculture.