Lilacs are a beautiful and fragrant flower adored by many in the springtime.
Lilacs can also grow very large and are often used to create a lilac hedge. A hedge will create privacy while adding beautiful spring flowers. These flowers smell wonderful and attract butterflies and bees.
As we moved onto a new homestead in 2016 our focus has been on creating a food garden and a chicken coop, however, we also needed to create some privacy and so we planted a lilac hedge.
How far apart do lilac plants need to be for a hedge?
How much space apart lilac bushes need to fill in and create a hedge depends on the variety and how tall they get. Most lilacs end up reaching 8 feet tall (and can grow taller). However, pruning also helps to keep it to a manageable size.  We planted ours 4 feet apart after seeing that the varieties we planted spread 5-12 feet apart. We almost went with 5 feet but to make sure the hedge fills in quickly we spaced them at 4 feet apart.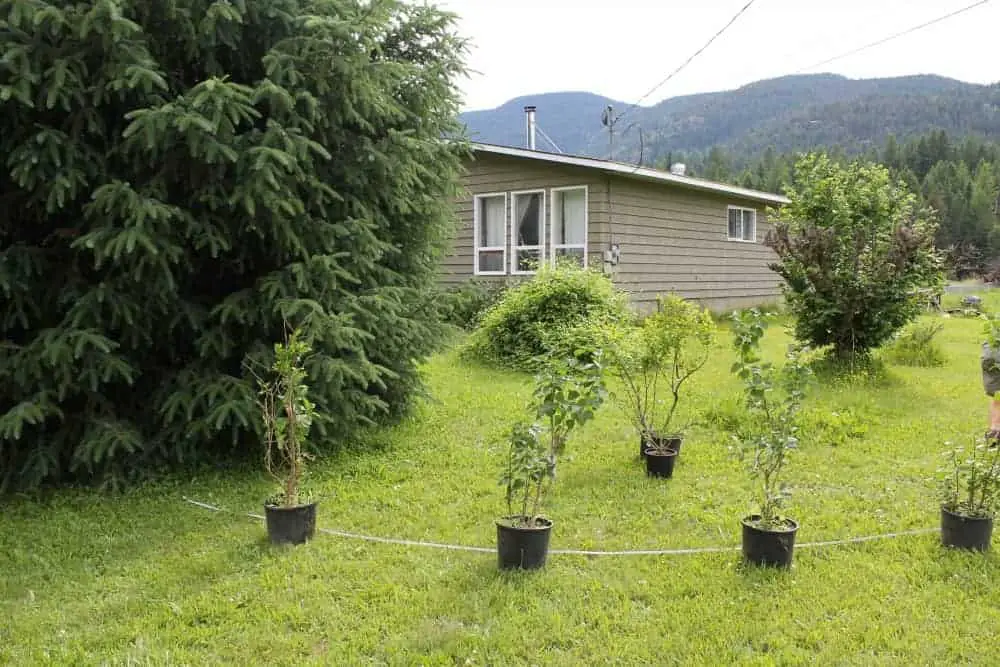 'Space medium-sized lilacs that are 6 to 8 feet tall at maturity 2 to 4 feet apart. Place larger lilacs, more than 8 feet tall at maturity, about 4 to 6 feet apart. Heavy pruning reduces flowering. Spacing lilacs closer also reduces air circulation and makes lilacs more susceptible to disease, such as powdery mildew.'
How to Take Care of your Lilac Bushes
Because looking after and growing lilac bushes is new to me I looked up this information. Old Farmers Almanac has this guide on how to grow and take care of lilac bushes.

I look forward to seeing how this hedge fills in!
We have a very large (or multiple plants clumped together) at the back of the acreage and it looks great in bloom. I will update the post with photos as our lilac hedge fills in and let everyone know how long it takes to grow into a hedge that creates privacy.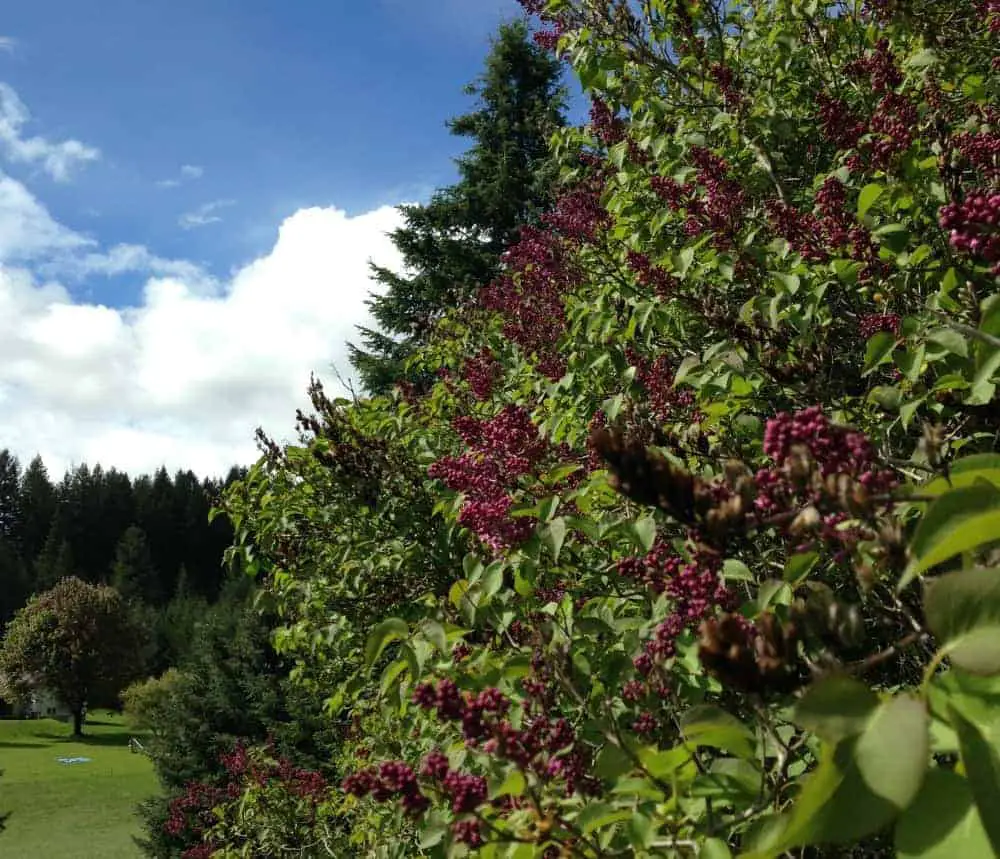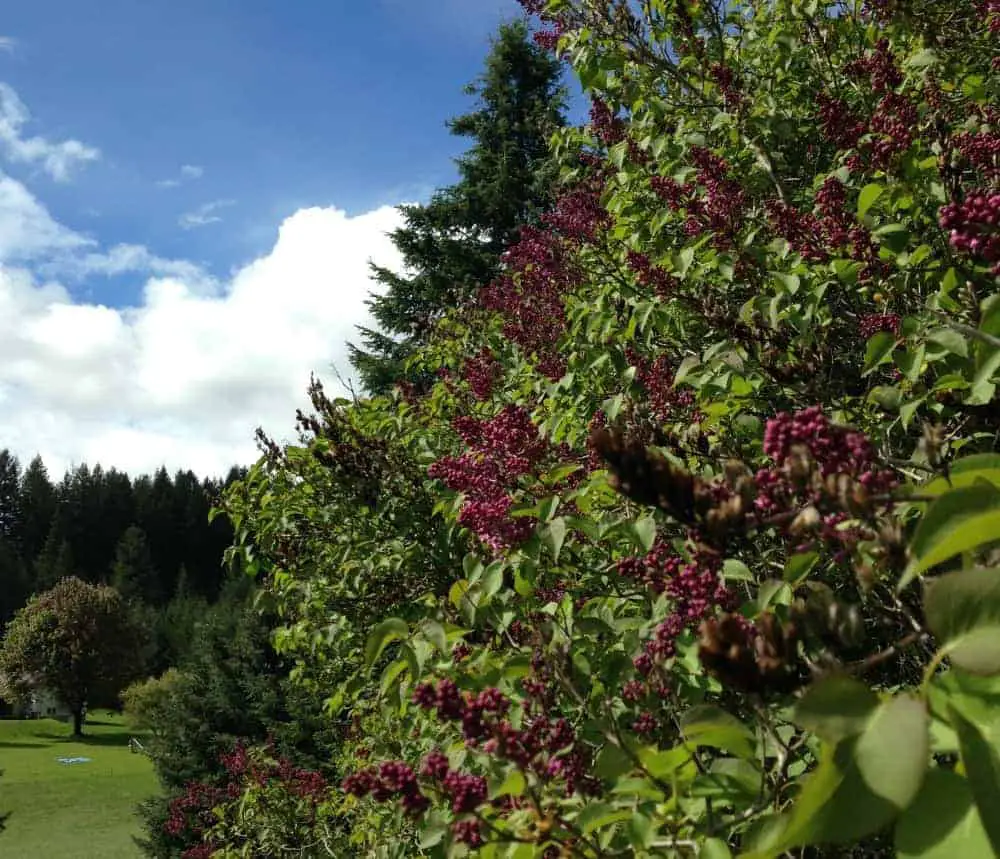 Grow. More. Food.
Subscribe to 'the Latest Dirt' newsletter to get FREE gardening tips