Family Food Garden may collect a share of sales or other compensation from the links on this page.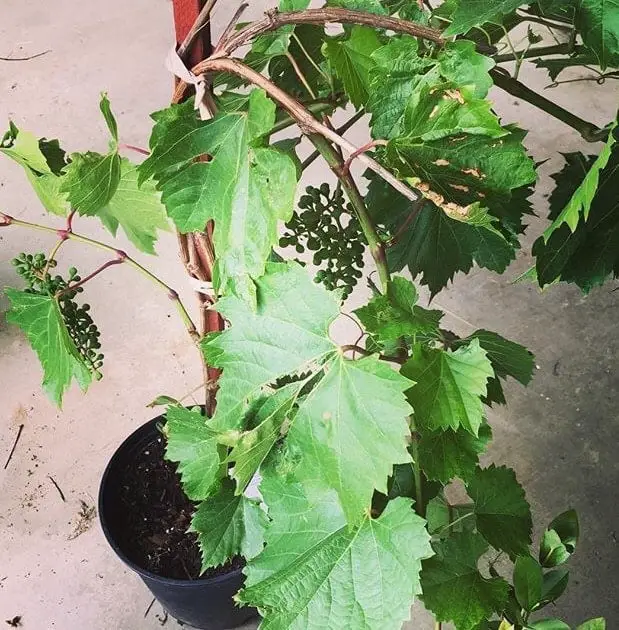 A grapevine trellis was a must have when we moved onto this mountain valley acreage
You might be surprised to find out that you can grow grapes in cooler climates, not just Europe or California. We live in Canada, zone 5, and you can grow both table or wine grapes. You just need to select the right grape varieties for your grape vine trellis.
Even here in Canada, we have a wine valley in the Okanagan that produces outstanding wine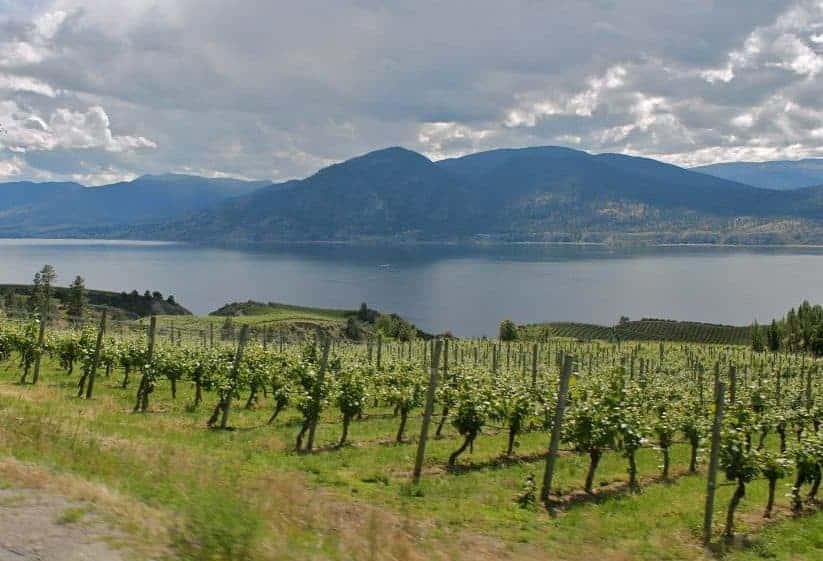 Vineyards are in long rows for easy harvests.
Grapes in vineyards are trellised using wire and support posts. The backyard home gardener rarely has space for this sort of design.
The backyard gardener has to make good use of space for grapevines. For example, edges work well for this.

A backyard grape vine trellis needs to be strong and withstand the weight
Most grapevines can become huge and take over large areas, the grape vine trellis you should make should at least support the growth.
Our friends grapevines took over a pergola, and even an entire house because they were never pruned.
Over time, grapevines can become too large if not pruned back. The trellis needs to be strong, fencing works great for that, or any climbing feature like a pergola. You'll need to learn how to prune your grapevines after a few years. Wine Folly shows you different vining training methods.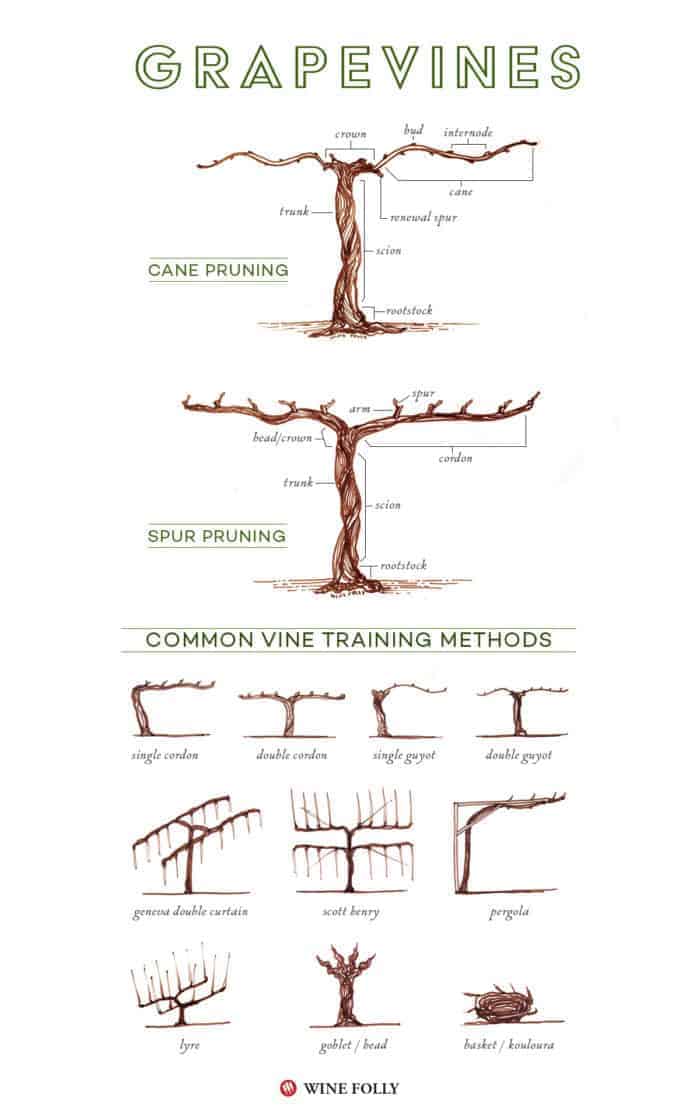 KSU Viticulture has this very in-depth post on how to build and train grapevines the same way you would on a vineyard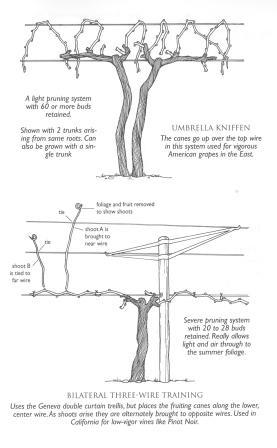 We're using our 8 foot elk fence line to trellis for our grapevines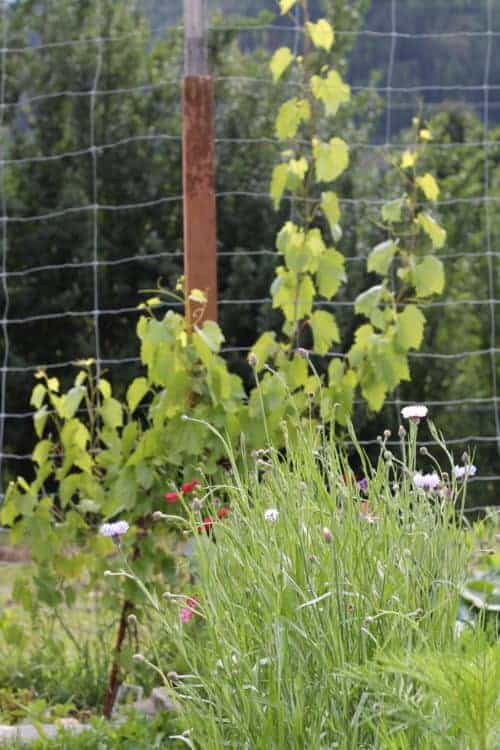 Because our open acreage is lacking privacy, we chose to plant 4 grapevines against our elk fence line for support. I chose 4 different varieties, for table grapes, wine and jelly. Three of them are on the north side of our permaculture food forest, the other to block off the view from the road into our backyard garden.
A large fence line is great for trellising grapes, so long as you prune and maintain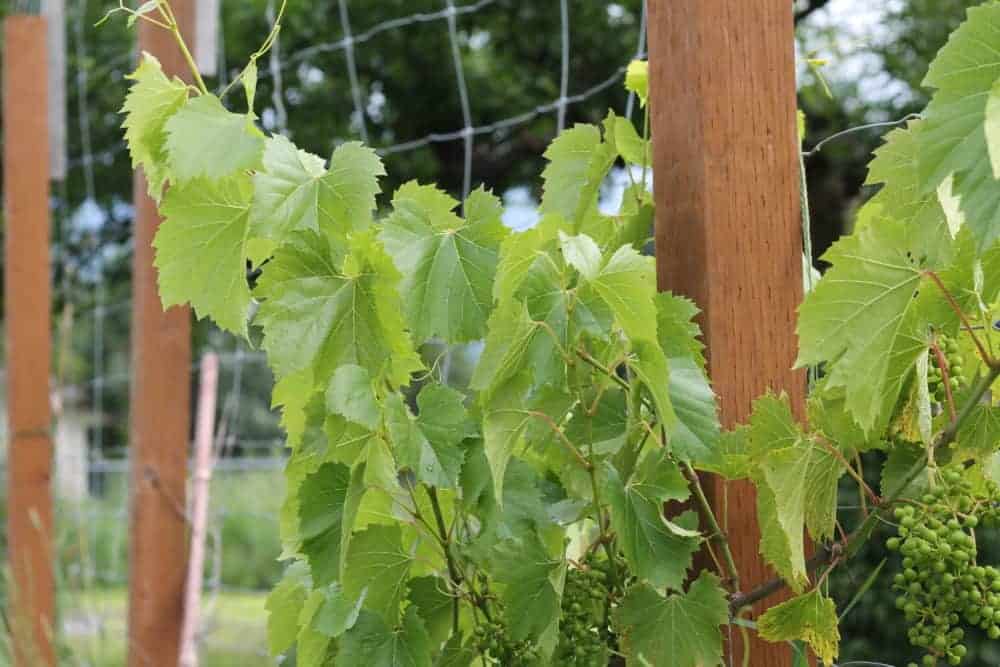 I also planted lavender around the base because we have rodents.
We have so many meadow voles and apparently the scent of lavender deters the rodents from chewing them in the winter. Time will tell if that works!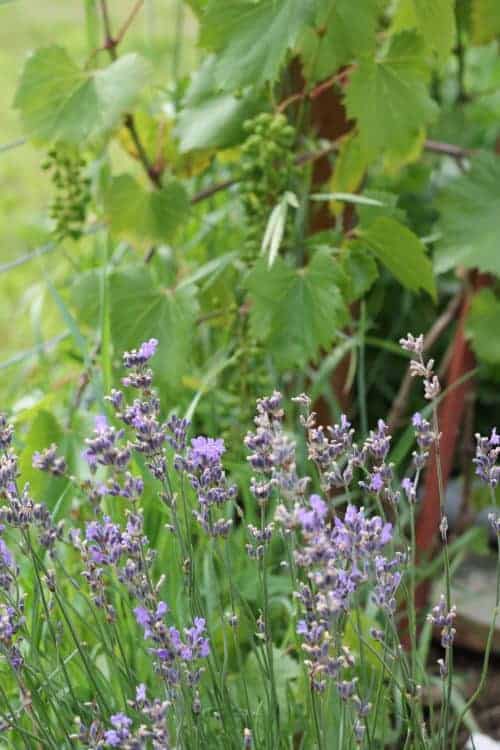 I look forward to seeing our grapevine trellis over time!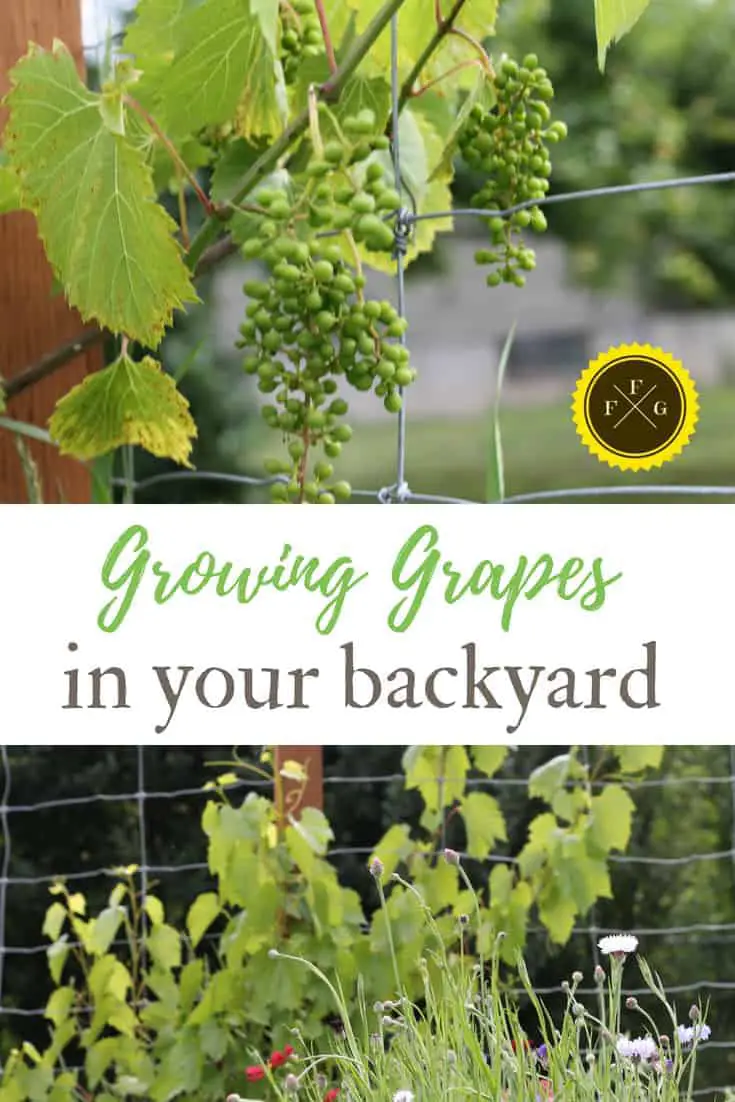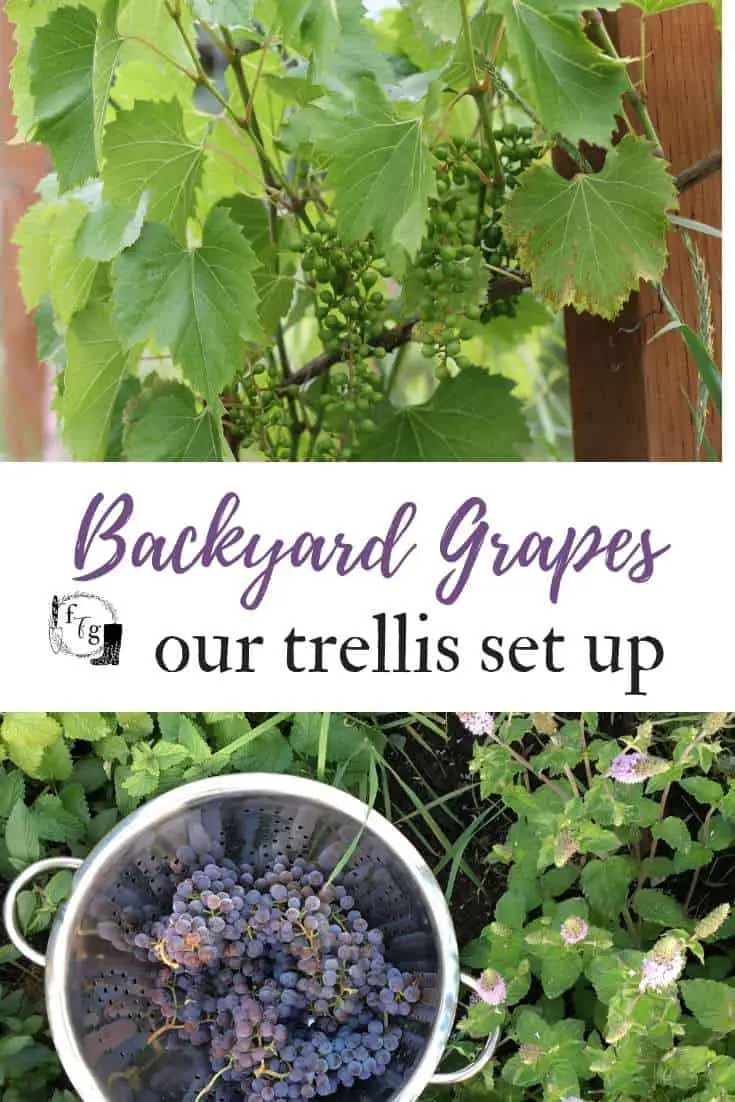 My name is Isis Loran, creator of the Family Food Garden. I've been gardening for over 10 years now and push the limits of our zone 5 climates. I love growing heirlooms & experimenting with hundreds of varieties, season extending, crunchy homesteading and permaculture.