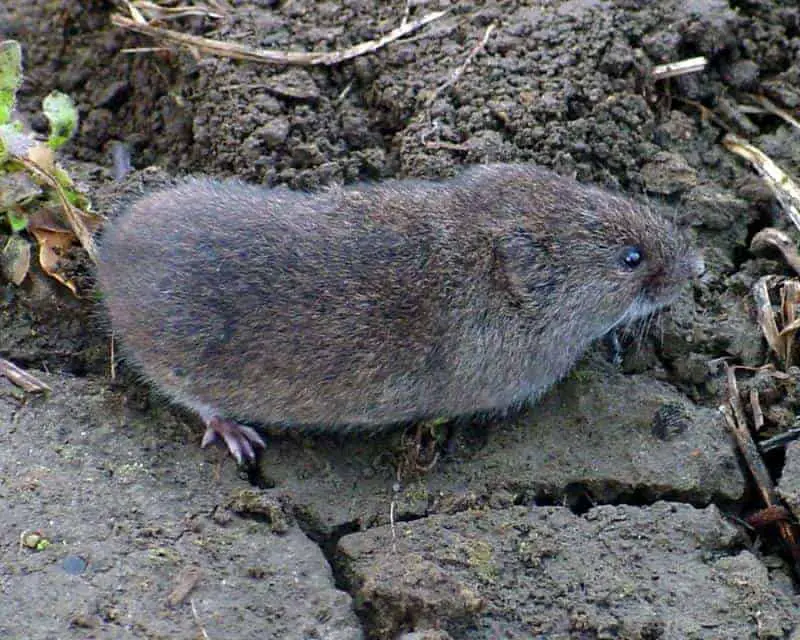 There are many reasons gardeners are looking for a good garden rodent repellent as rodents eat garden crops, poop everywhere, and will find little places to live and multiply.
As I'm a REAL gardener that real-life gardening problems (not just pretty rows of perfectly grown food) I always like to share the good and the bad of my gardening life.
What have I dealt with recently? Meadow Voles. It turns out they breed faster than rabbits and were happy to eat all of my greenhouse seedlings in ONE night.
That's why I'm sharing Natural Ways to Repel Rodents from your Garden.

Natural Ways to Repel Rodents
My big mistake was also helping the rodents.
I made the mistake of MULCHING my beautifully weeded greenhouse which INVITED them to sleep in an extra cozy warm place with food. If one has an abundance of rodents mulching your garden only encourages them.
I wanted natural ways to deter rodents. I also didn't want masses of dead voles all over my garden to deal with so when someone mentioned a certain product it caught my attention.
A solar-powered garden rodent repeller! At first, I was excited. I thought my problems were solved!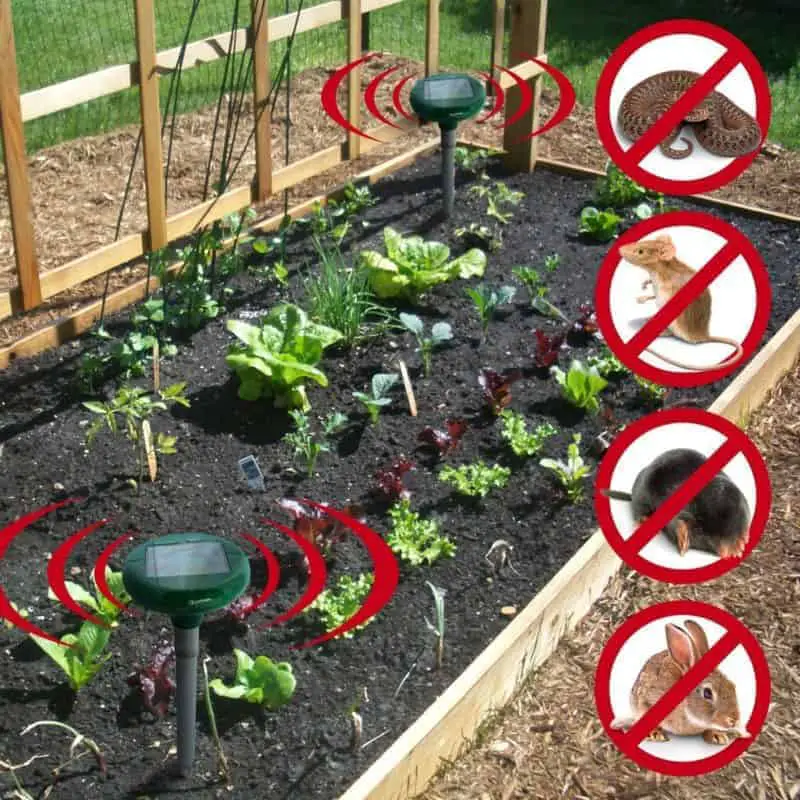 But after checking many of these products reviews and ratings on Amazon I felt defeated once again.
It sounded like this won't be 'enough' to fix my meadow vole problem. I did keep searching though because I was told that some people have great success with these vibration units.
There are brands that have better ratings than others, this one had the best reviews.
It sounds like these repellers can sometimes HELP deter them but they don't always work and shouldn't be the only solution.
After doing some further reading I'll be applying a few things to our greenhouse and about how to keep mice out of garden.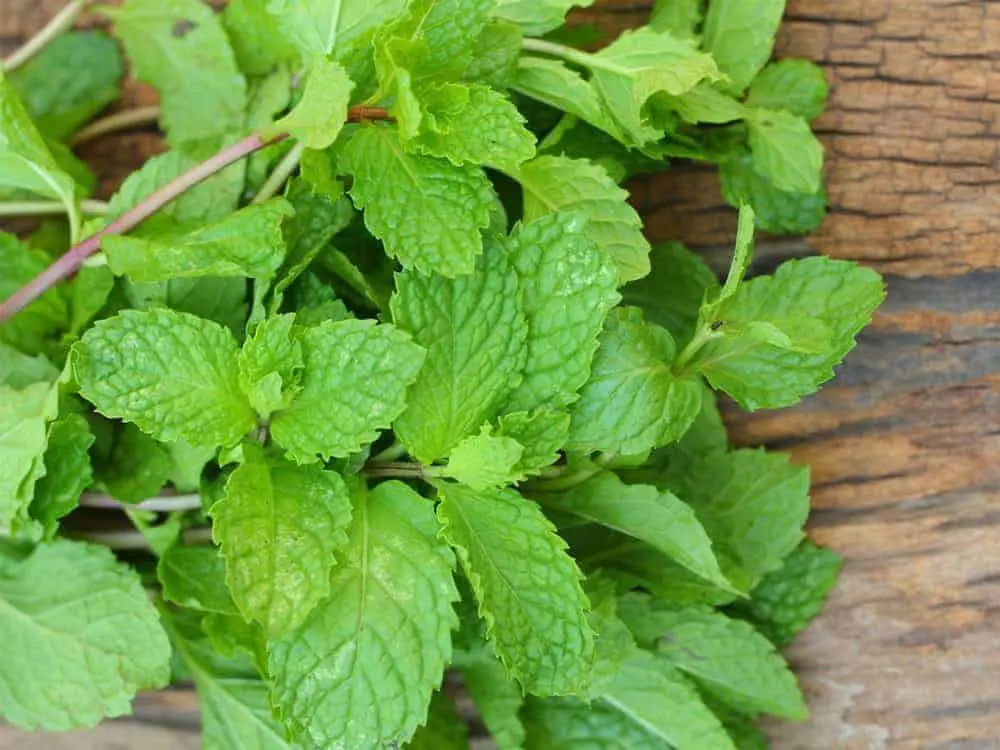 Don't mulch. While this makes me want to cry as I love mulching for weed control & to add organic matter to the soil, the mulch encourages them to nest and feel protected. I think the wood chip mulch would be ok as they can't bury under it so I might mulch with wood chips back to Eden style.
Keep an outside/barn cat around for the smaller rodents like mice. Our large dog actually hunts for meadow voles. Hurrah! Just make sure you de-worm your pets twice a year.
Use deep raised beds with hardwired fencing underneath so that rodents can't burrow upwards. Place a wired tunnel cover over the raised bed to deter rodents like rabbits. Black landscape fabric won't work, they'll chew through it.
Instructables shows you how to build rodent-proof garden beds.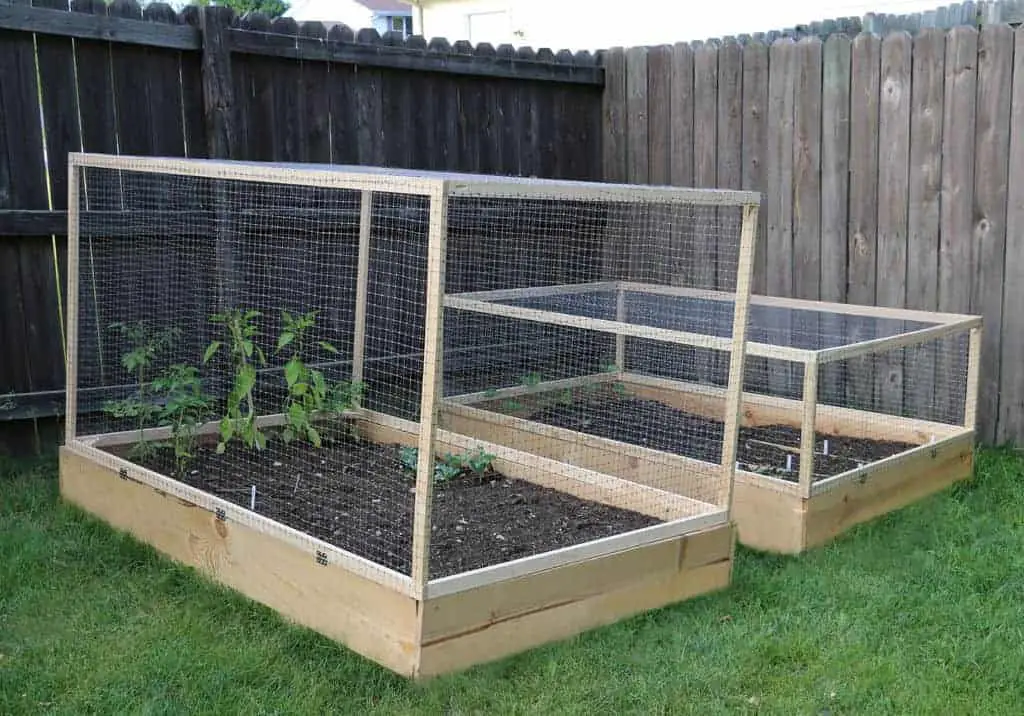 You can also build a large rodent-proof garden.
I love this simple idea from Holtwood House
Mint is a natural rodent repellent. Keep pots of it around your garden and inside the greenhouse. Scatter dried mint in the greenhouse, especially if you notice any openings they are coming in through.  You can also use peppermint essential oils on cotton balls in the greenhouse and replace every two weeks.
Use a few of the solar-powered rodent repellers (affiliate link) that emit powerful ultrasonic sound.
Plant strong-smelling herbs around the outside edges of the garden. Creating a barrier of culinary and medicinal herbs is good because many rodents are put off by the strong smells.
We use the Nooski mouse trap (affiliate link) as back up in the greenhouse. We choose not to use the snap traps because we have little kids and a barn cat around.
Make sure any chicken feed or pet food isn't easily accessible to mice and rodents.
If you have larger rodents like rabbits make sure you have a strong fence that they cannot get through. Often it's also the garden gate they can crawl under so you can create hoop tunnels over the beds with chicken wire netting over your crops.
Although these aren't for the rodents, we use Niteguards (affiliate link) to deter larger deer and keep one low to the ground to deter raccoons from our garden. You do have to keep moving them around so they don't get used to them but they work great.
These are just a few natural garden rodent repellent ways you can use to keep your garden clean, safe, and pests-infestation free.
Do you have any further wisdom about how to keep rodents out of your garden?