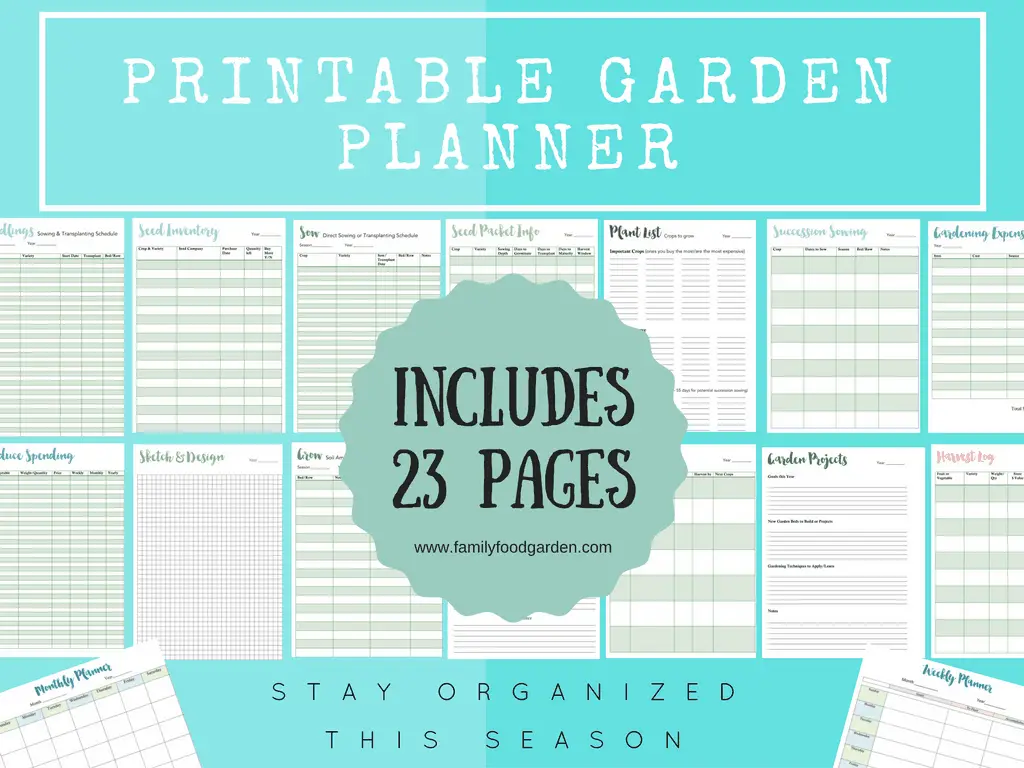 Staying organized can really help you to have a successful and bountiful gardening season.
When you keep track of your seeds, seedlings or harvests you become a better gardener and can troubleshoot problems better. You can also dent your monthly grocery bill!
Get the Planner Here
My garden planner will help you figure out what to grow by figuring out your monthly produce spending to find the most valuable crops to grow.
These printable sheets will help you start your seeds, keep important information in one place and have detailed gardening records of your season. You can also set short-term or long-term goals, create future garden projects and keep track of your seed inventory.

This 23 page printable garden planner includes:
What do you Eat & Spend on Produce
What to Grow
Seed Inventory
Seeds to Purchase
Seed Packet Information
Sowing Schedule
Seedlings (Seed Starting & Transplanting Schedule)
Succession Sowing Schedule
Crop Rotation Notes
Organize your Crops into Beds/Rows
Garden Layout Planner
Square Foot Garden Planner
Soil Amendments
Monthly Planting Planner
Weekly Planting Planner
Seasonal Garden Chore Lists
Pests & Disease
Garden Projects
Harvest Log
Garden Expenses

OR
Buy 'Planning & Designing the Family Food Garden' ebook & the Ultimate Printable Garden Planner for $15.99

144