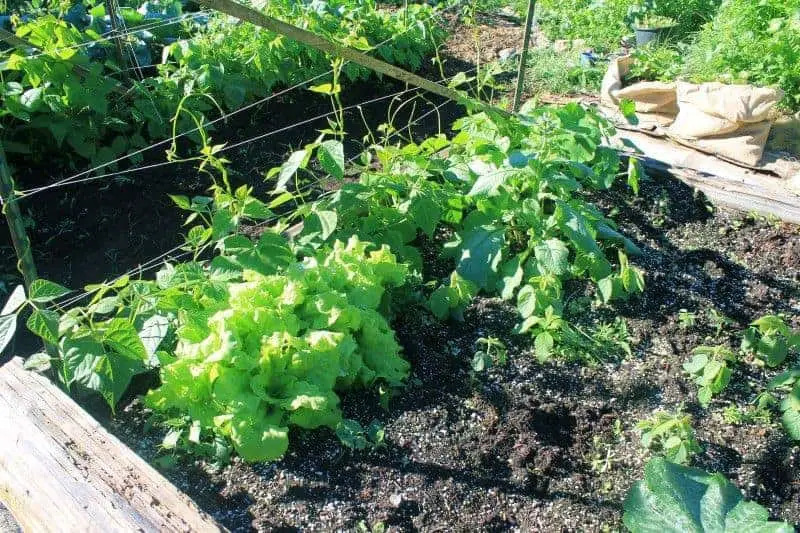 How much to plant is a common garden planning question.
People either love or hate garden planning (I personally love it but it can be easy to get carried away once the seed catalogs come out.)
How do you determine what to grow?
Do you grow the vegetables for those old reliable side dishes that your family loves? Do you explore new tastes that you may dislike? It will be a waste of valuable effort and time if you grow foods that no one in the family wants to eat. The last thing you need is someone complaining about their vegetables, especially after all your hard work.
You also don't want to sow too many crops and be stuck with lots of harvests all at once that you're not up for preserving.
How do you decide how much to plant & what you have space for? Here are a few ideas to help.

Step 1. Find out your Favorite Meals & What you're Buying

If you're growing food for your family, it really helps to try to get everyone involved with the process. Ask your family members what their favorite vegetables and meals are and try to include them in this year's garden planning. Your family will hopefully appreciate how much better the taste of fresh garden vegetables and fruits are, and by having an input they might even be willing to try some new ones.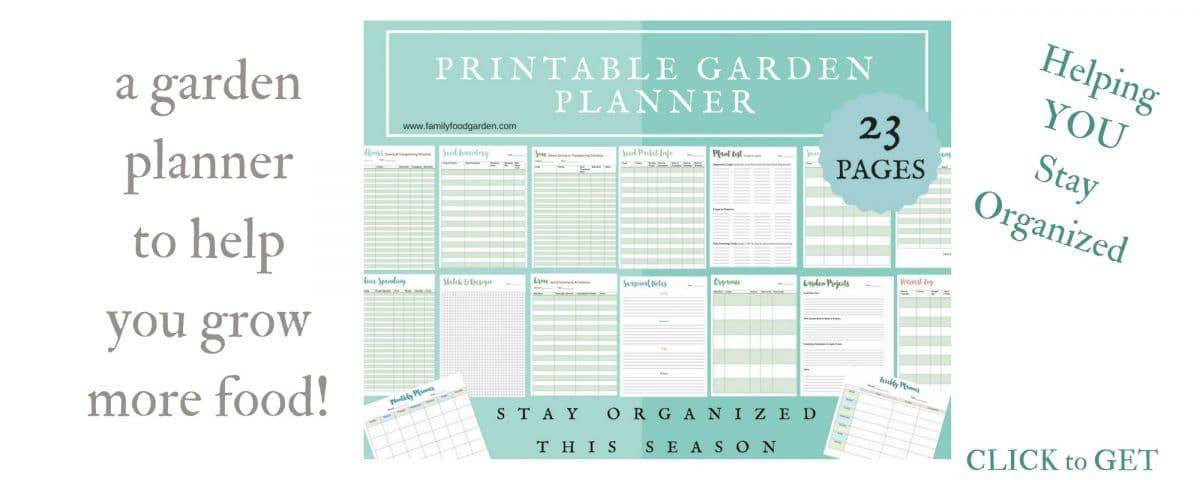 Vegetables can often taste bland from the grocery store but taste fantastic fresh from the garden.
Our girls refused to eat carrots until they ate them from the garden; you might be surprised to find that your family starts liking more vegetables! If you have little kids think about what vegetables they like to eat. Our 15 month old baby is too young to 'input' but after asking our almost 4 year old we came up with a list of broccoli, kale, melons, salad and potatoes so I will jot down those under her name.
When our family has an idea of what to grow we start off by figuring out the meals we eat the most.
What vegetables or fruits we're buying the most frequently at the store, and which vegetables are the most 'expensive' to purchase.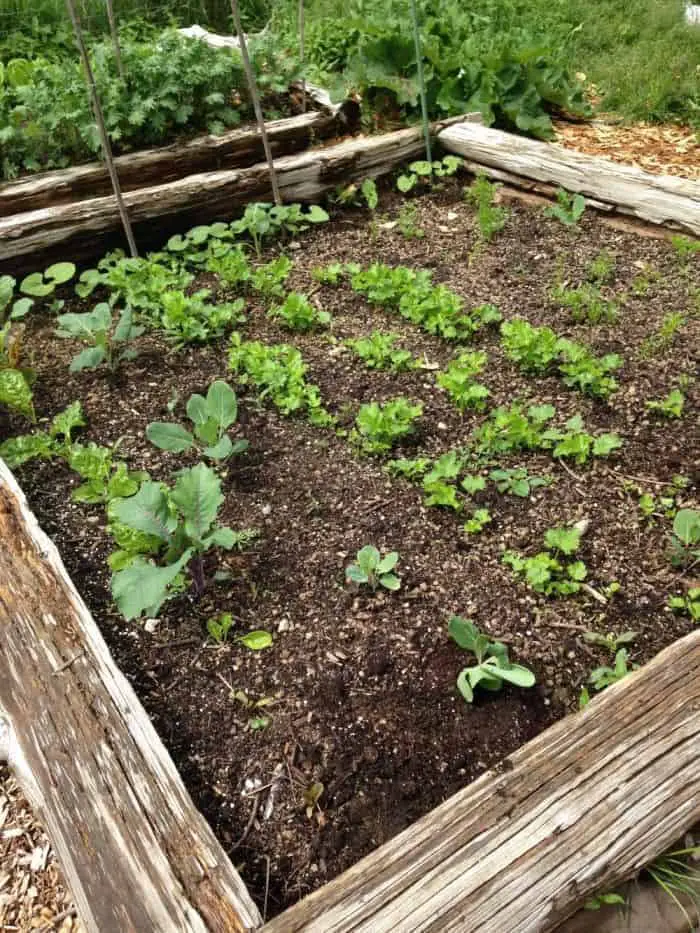 Real food, especially fresh produce, is getting quite expensive these days.
Growing your own not only ensures healthier vegetables for your family to eat but can chip some of  your monthly grocery spending. During the growing season from May-Nov our family has grown 80-90% of our vegetable produce and we're working on adding more fruit in the future.

Step 2. What is your Garden Size & Growing Season?
After jotting down what your family likes to eat, the next step is to figure out what you can grow based on your growing space & season. Be realistic with your growing limitations, do you have the potential for a year-round garden or a short 3 month summer season? What is your local hardiness zone (when do you get your last spring and first fall frosts). Some vegetables like squash or potatoes or corn can take up a lot of space. Sometimes they're worth it, sometimes they're not. You need to decide what vegetables your family consumes the most and which ones you're able to grow. If you're a seasoned gardener, you might want to explore fall and winter vegetables.
Keep in mind that some foods have a higher yield per space foot, for example beans & salad greens compared to a vegetable like cabbage. Zucchini might be a large plant but it's very prolific throughout the whole summer until frost. Depending on your climate too, some vegetables will be harder to grow because they have a long growing length. Here up north growing tomatoes & corn can be challenging due to the shorter growing season. Be mindful of your climate, especially if you're a beginner. It might be best to keep things simple by growing vegetables that only take 60 days rather than 100.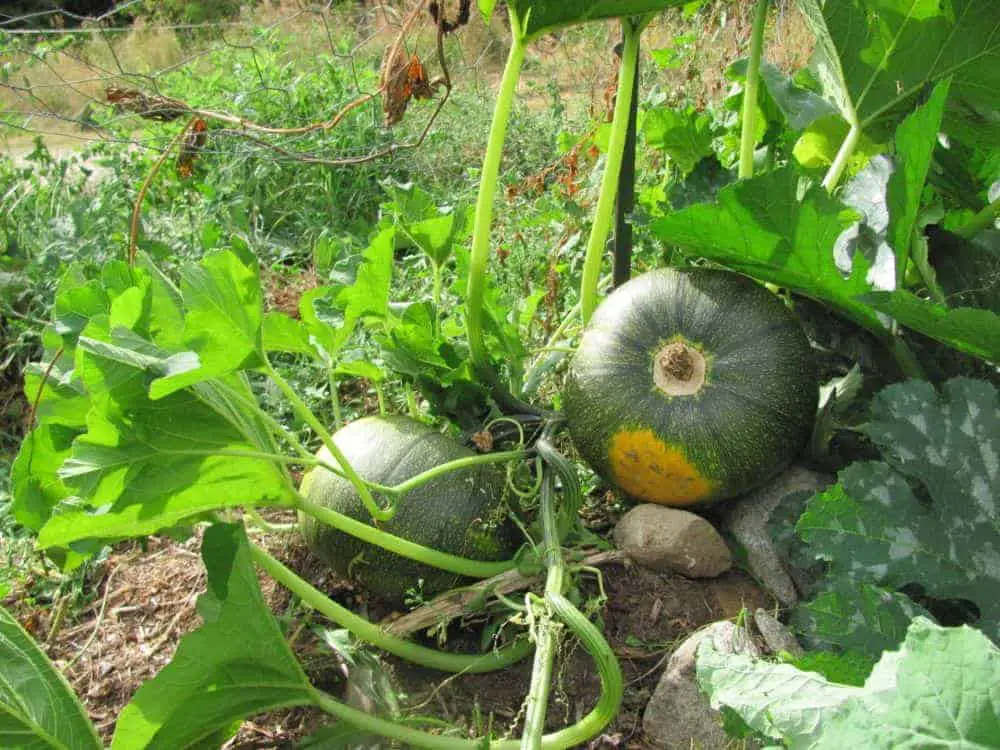 After our family creates lists I also like to organize each vegetable depending on when they're grown.
Garden Ideas
Salad Bed: Lettuce, arugula, mesclun greens, radishes, scallions, cucumbers, tomatoes…
Stir Fry Bed: Mustard greens, Bok choi, scallions, daikon radish, broccoli, carrots, kale..
Italian Bed: Tomatoes, peppers, basil, spinach, fennel…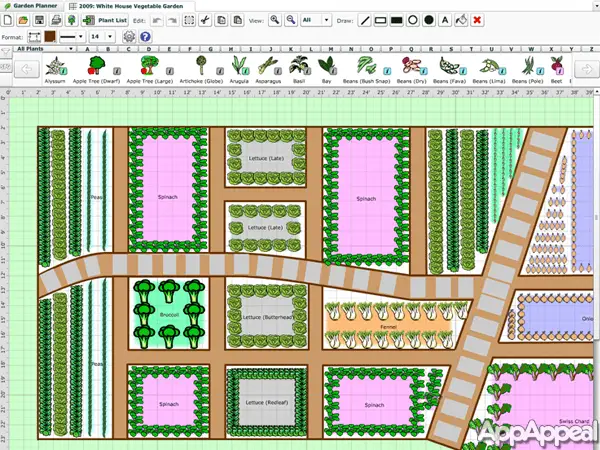 Step 3: Sketch your Garden on Paper or an App
If your savvy with technology you can also use your computer, iPad etc. to do some of the garden planning. I sometimes use a gardening app called GrowVeg to do some of my garden planning. I love that I can just have our garden bed measurements in one location and play around with what vegetables to grow in which beds because it has the space requirements for each vegetable. The app also tells you based on your growing zone & climate how long each vegetable is in the ground for and when it's harvested which makes succession planning much easier.
However if I'm really honest I love the feel of old-fashioned pen and paper way garden planning. You will need to jot down the growing length & space requirements for each vegetable or fruit based on the seed packet. Some questions to consider: Is the vegetable planted in the spring, summer or fall? How long is it in the ground before harvest? Can you grow a pre or post crop before or after it (eg radishes or mesclun greens). Is this vegetable a heavy or light feeder? Is the crop frost hardy? Does the crop require lots of heat for the finished fruit when your climate gets lots of rain?
In the end the more experience you have as a gardener the easier garden planning becomes. The point is you're growing food and will be learning how much food is enough food to feed a family or just yourself. Learn more about garden planning with my gardening book.