There are so many wonderful vegetable garden ideas.
If you want to grow a vegetable garden and add beauty to your backyard at the same time, you'll love these ideas. There are plenty of ideas for small backyard gardens, raised garden beds, garden beds with fences, unique metal garden beds, and vertical gardening.
One thing to keep in mind when designing your own vegetable garden is the type of garden bed you'd like.
Raised beds are common because they add more beauty and tend to be easier to upkeep. There are many great plants to grow in raised garden beds, although taller crops like corn don't do as well. I highly recommend adding some flowers that are easy to grow to your garden for an even prettier raised bed.
Metal Raised Garden Vegetable Garden Ideas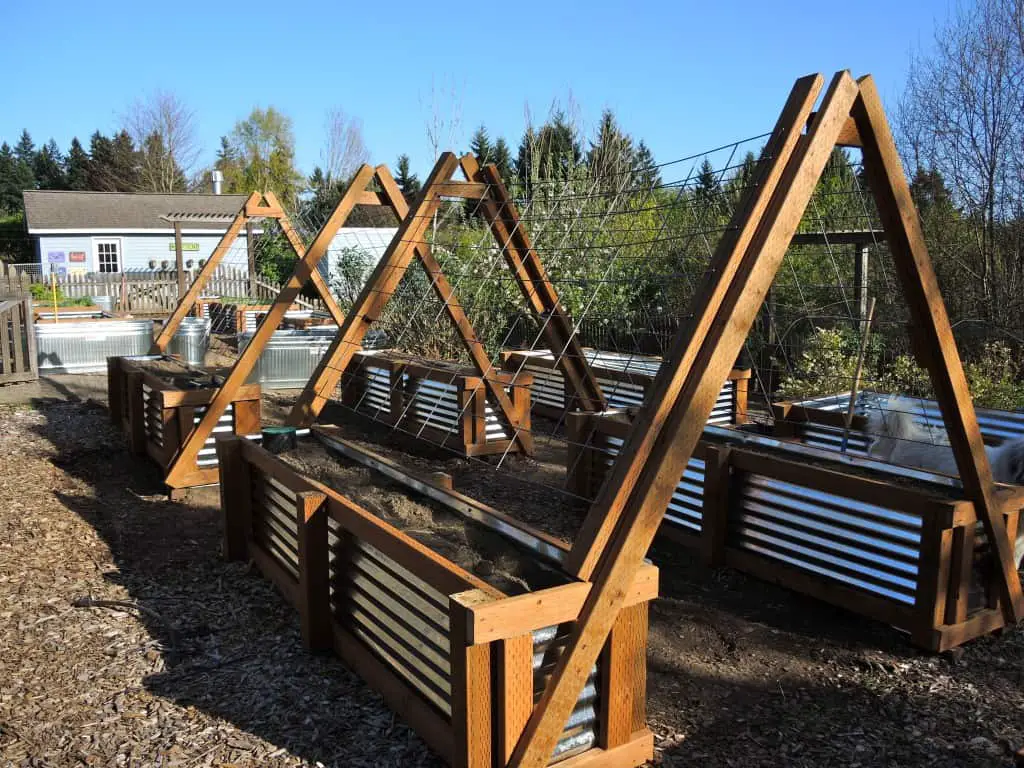 Small Raised Garden Vegetable Garden Ideas
Galvanized metal raised garden bed tutorial from Blueberry Hill Crafting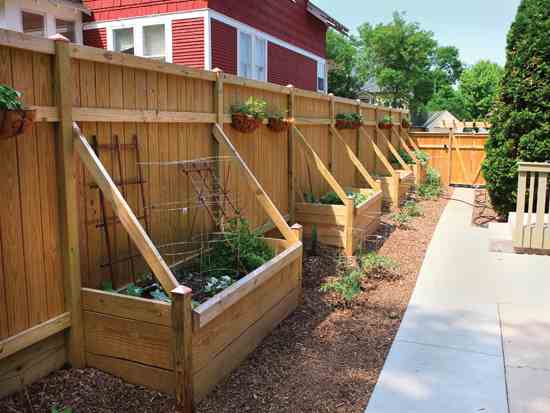 Great idea from Grit for a small urban backyard.
There are some stunning garden beds and garden designs from Instagram! I encourage you to pop on over to their profiles and follow. You can also follow me to see our year-round gardening in zone 5 (including greenhouse gardening).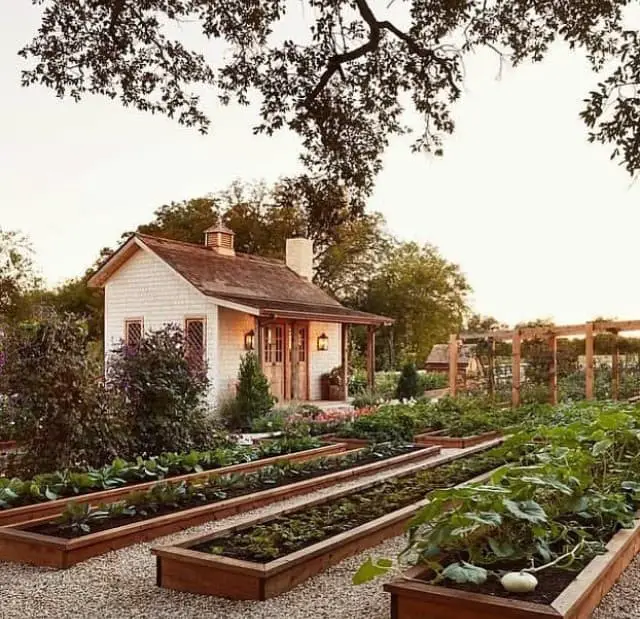 caseylynnlawrence has a stunning garden. I seriously love the lights over top too. The next two photos are her garden, one an aeriel shot.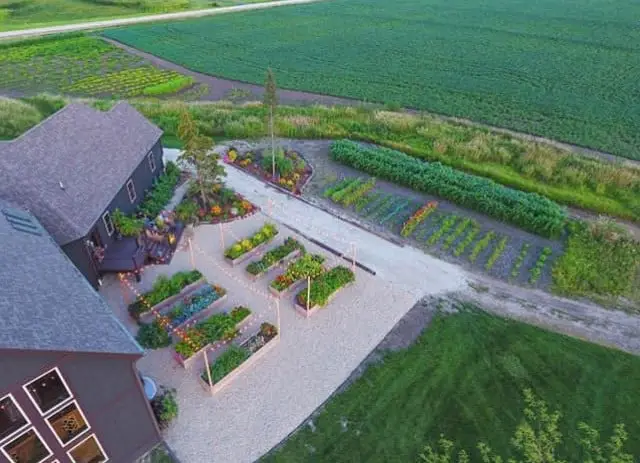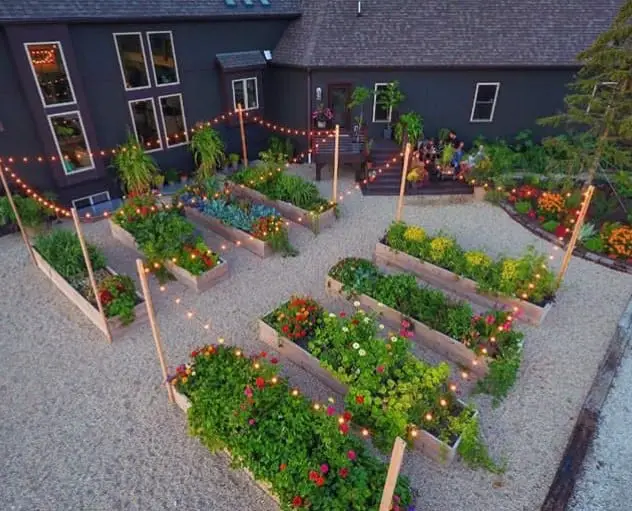 West coast seeds shows you how they built their raised garden beds.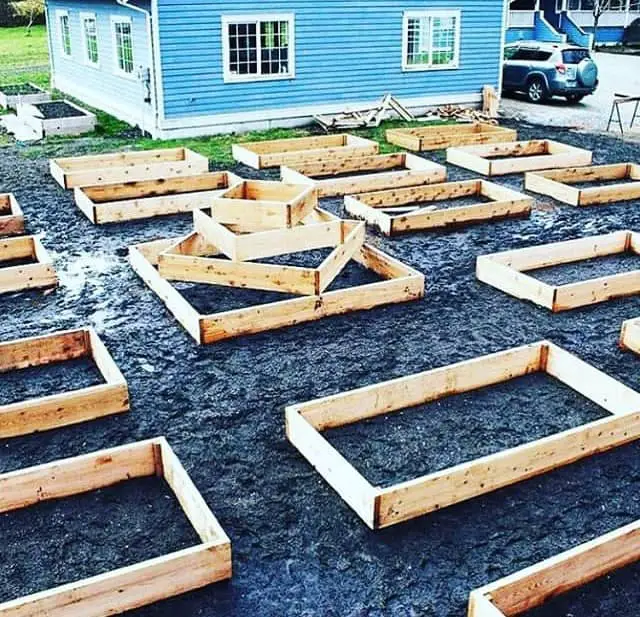 Seattleurbanfarmco built this stunning rooftop vegetable garden!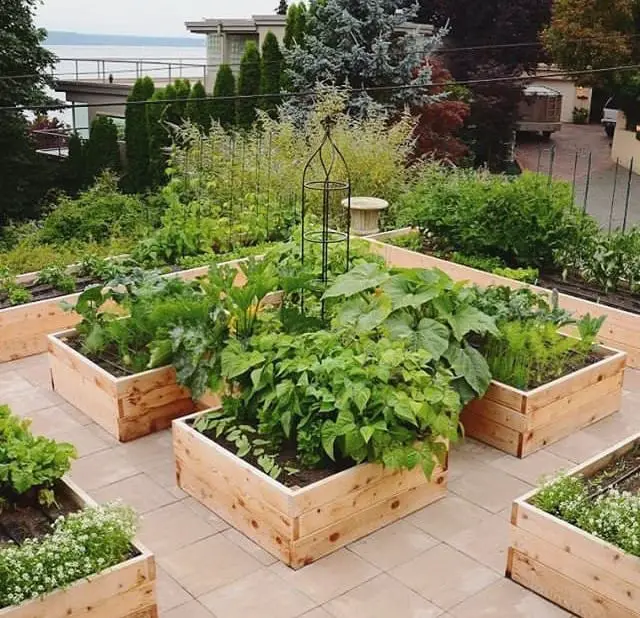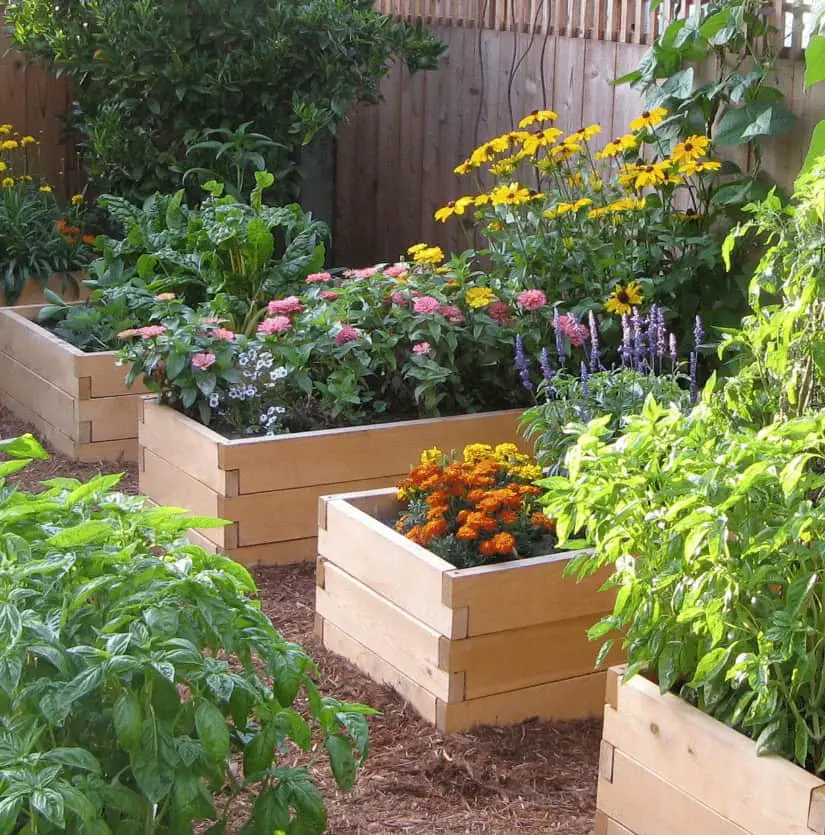 Cedar raised garden bed kits from Eartheasy for easy building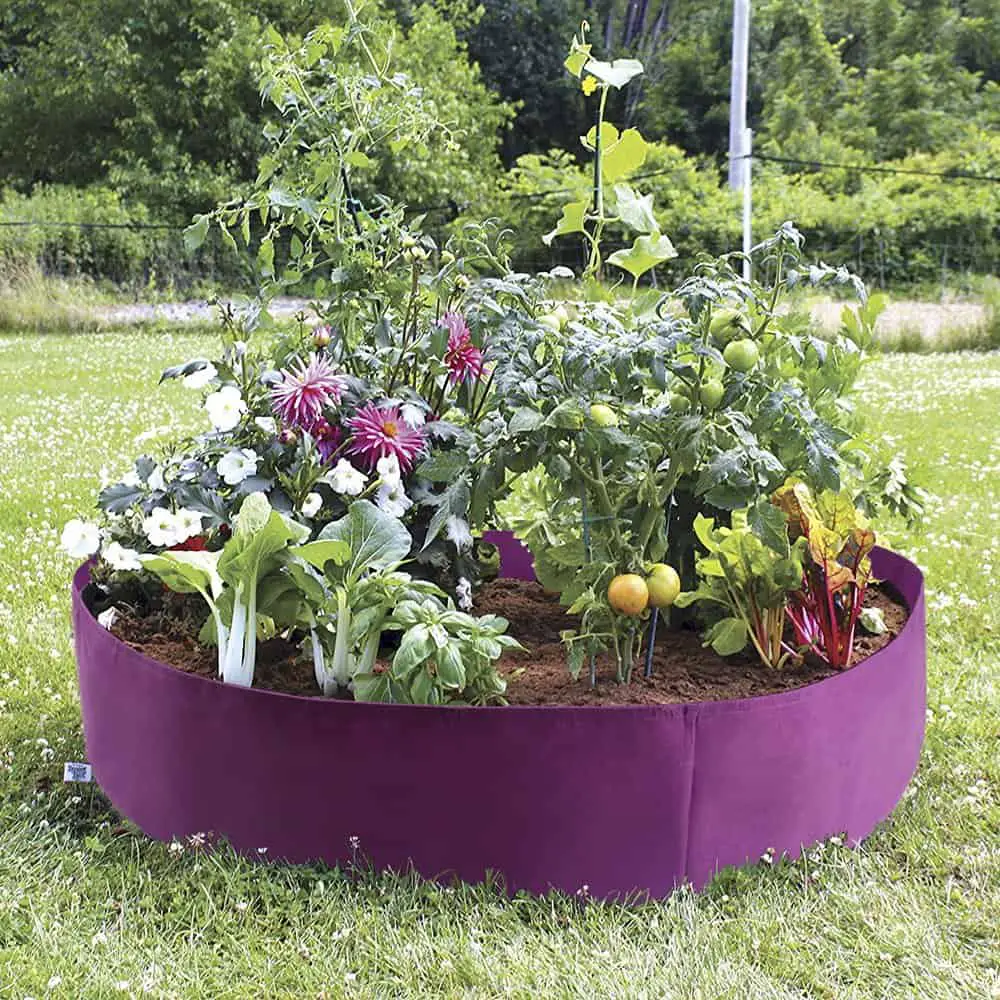 If you're renting or have a small urban garden, fabric garden beds are awesome!
When the season is done or you have to move, you can pack them up. If you get snowy or very rainy winters they'll last longer placed in a garage over winter. These raised garden beds from Pannow are made of a proprietary fabric material. These beds are highly durable, UV resistant, with exceptional air flow. This helps the soil and root systems and allows excess moisture to easily drain away.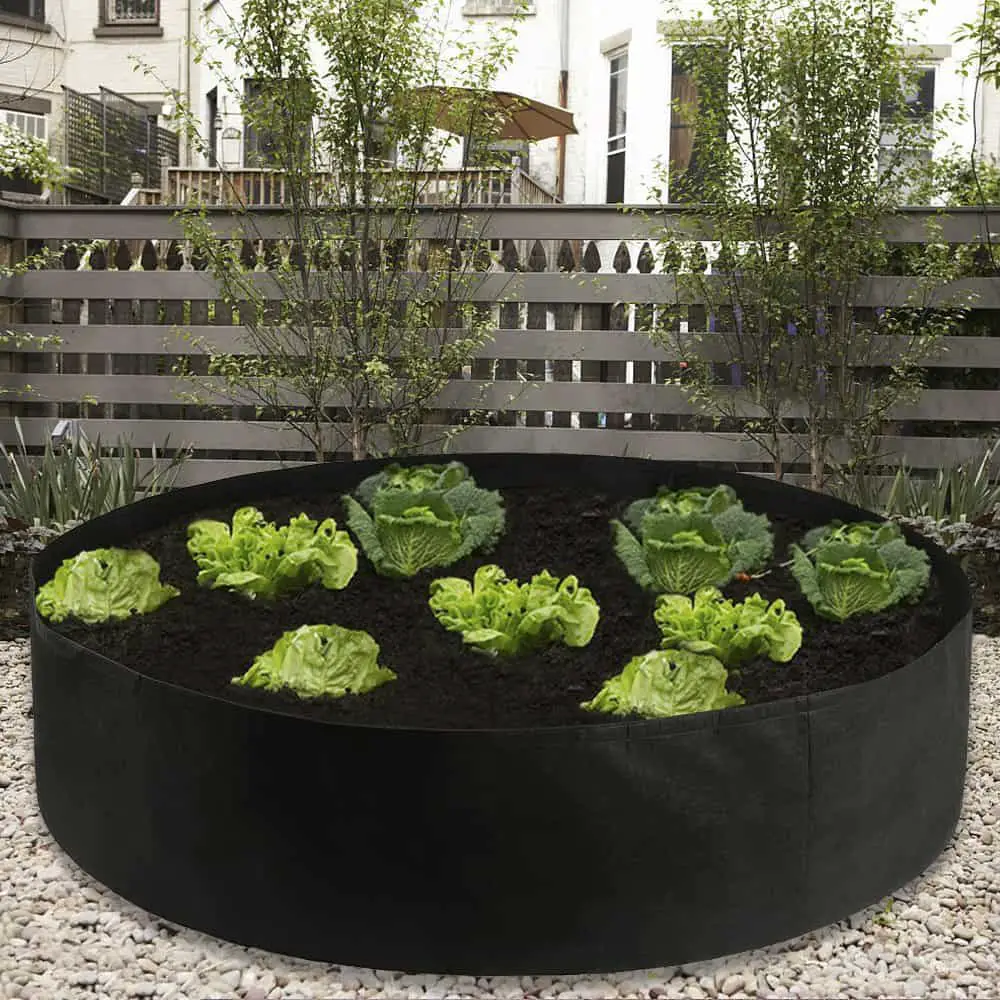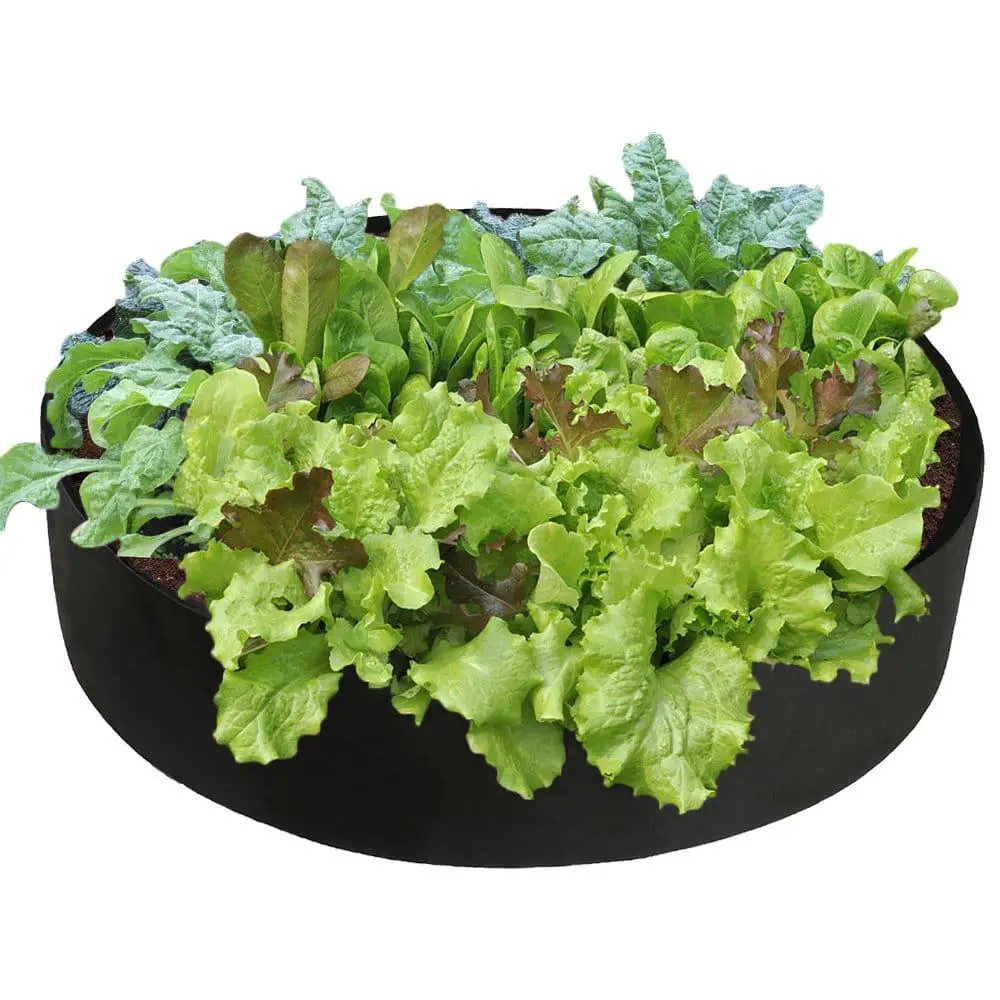 Wayfair offers a lot of great raised garden bed kits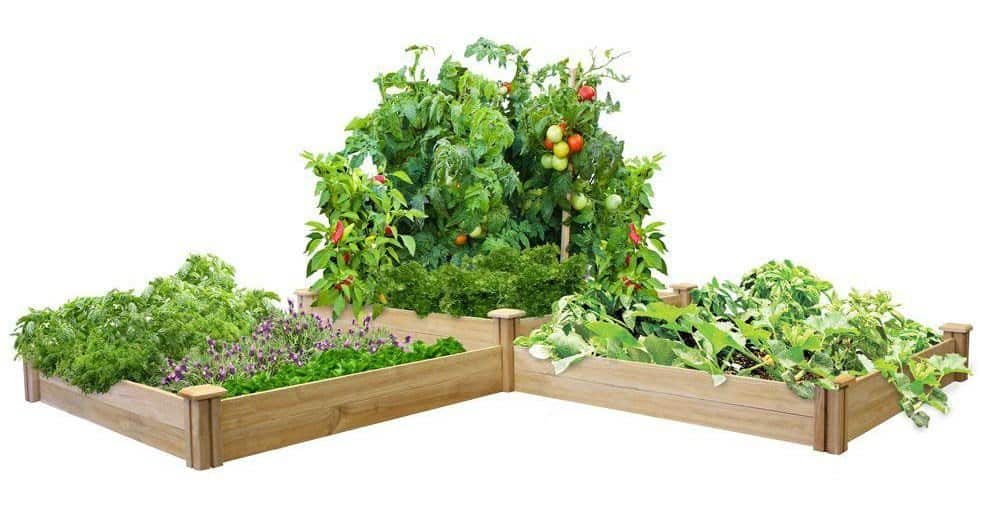 I love raised beds that have double height.
Although they take up more soil, they're also taller for easier gardening and harvesting. The one below is from Mill Hollow Works.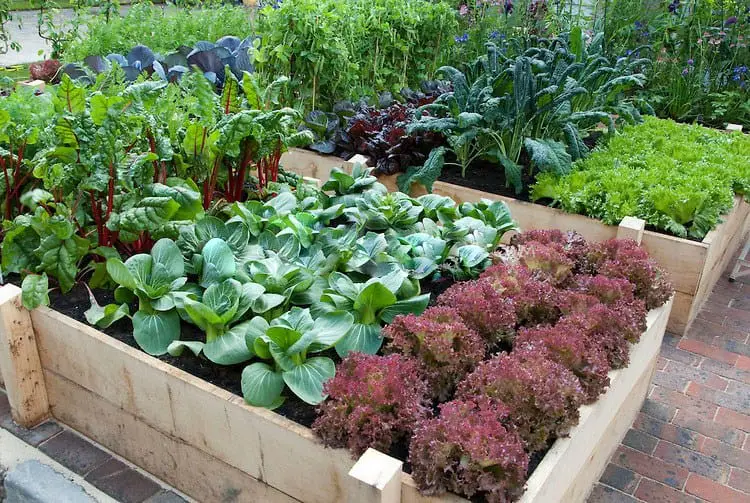 You can use a taller planter like the great ones that VegTrug makes

They even have a kids sized one! How fun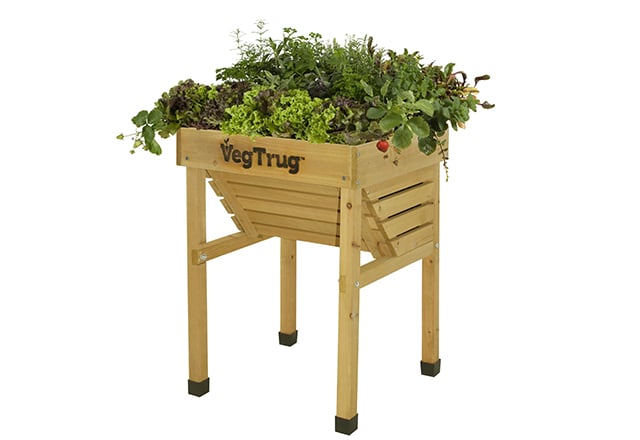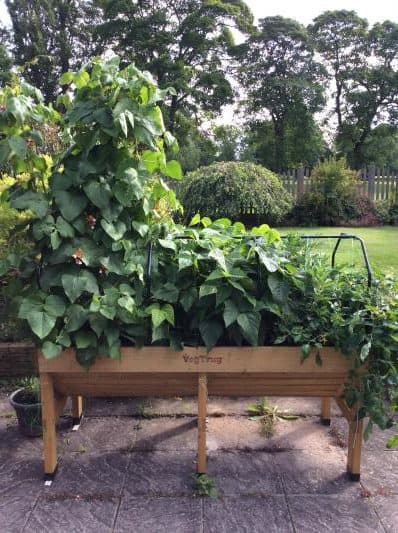 Raised Vegetable Garden Fence Idea
Buy an 8 x 12 Prefab Garden Kit with Deer Fence! This is such a neat vegetable garden design. Deer can jump very high, but need space on the other side to land. This design that you can buy from Outdoor Living Today is fantastic!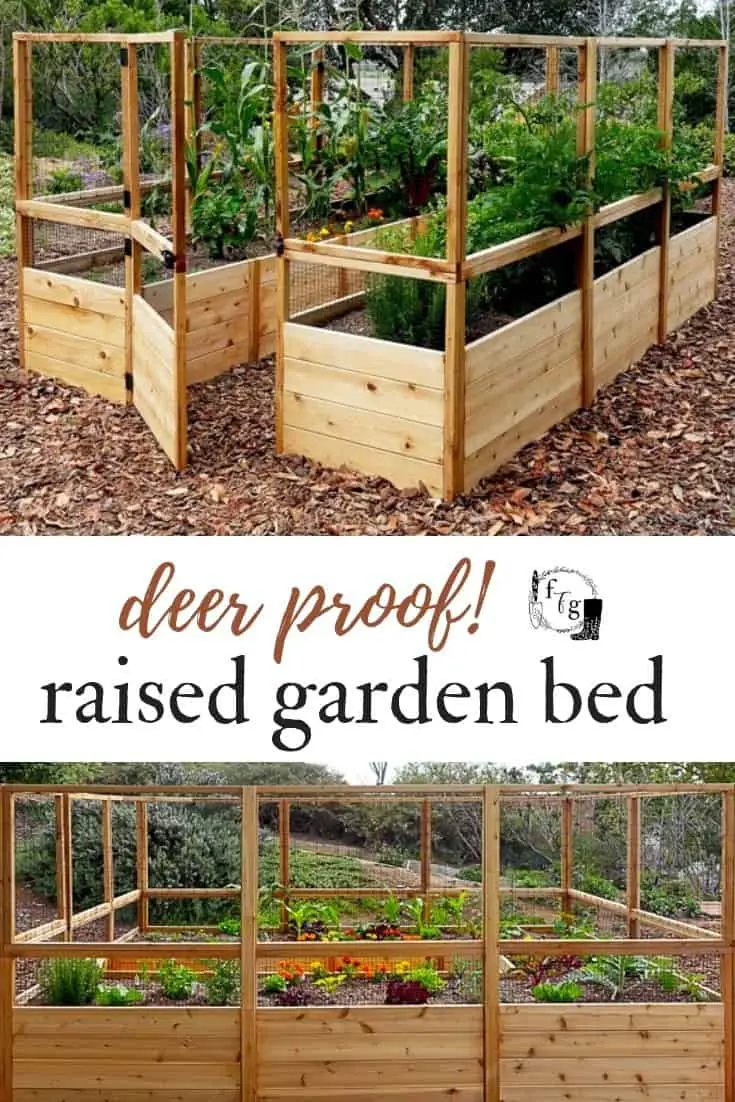 This is such a pretty metal vegetable garden bed design from Steel for Gardens Uk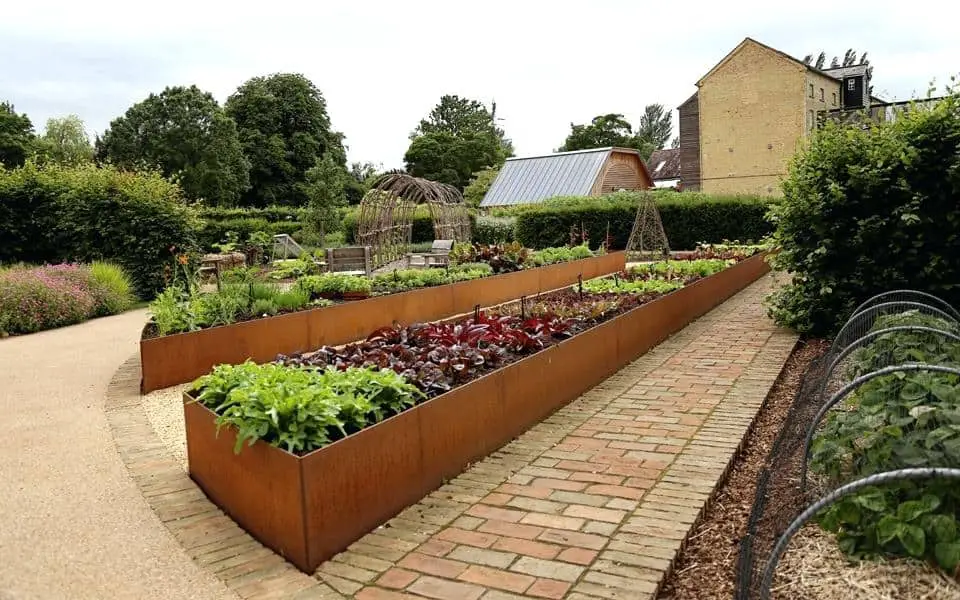 Metal Raised Vegetable Garden Ideas
Isn't this metal raised garden stunning!? From Zillow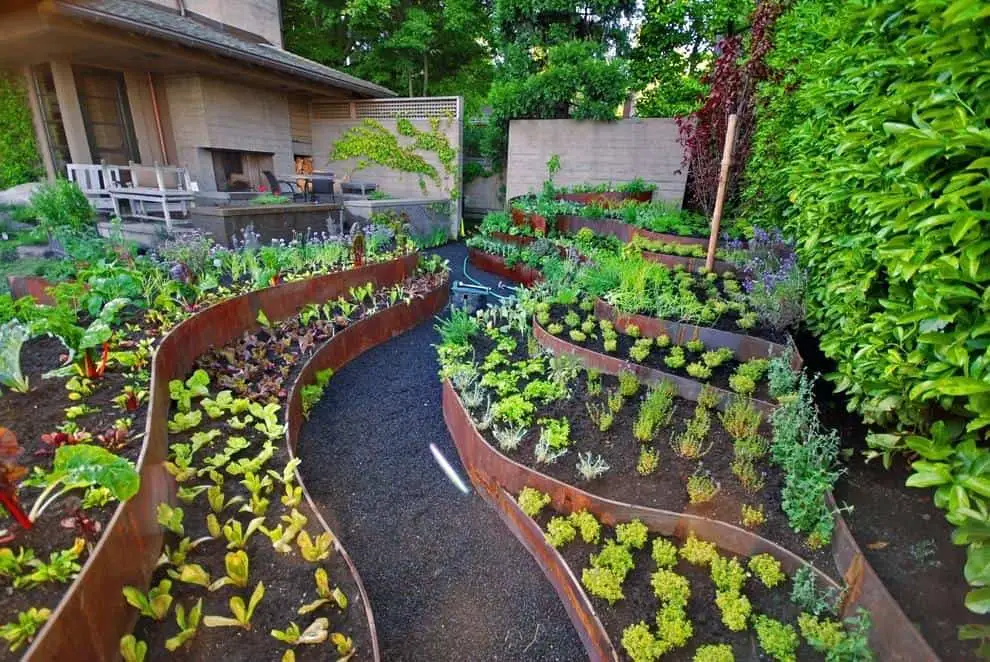 Metal raised beds can be purchased at Metal Garden Beds.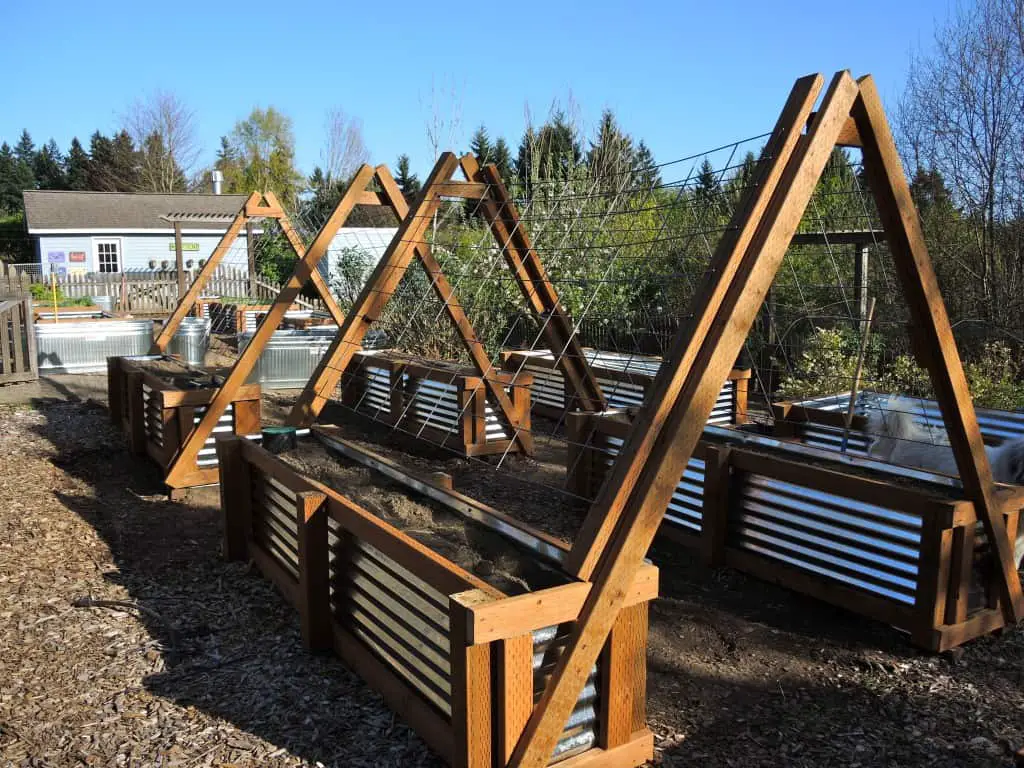 Galvanized metal raised garden bed tutorial from Blueberry Hill Crafting
I hope you enjoyed these vegetable garden ideas!