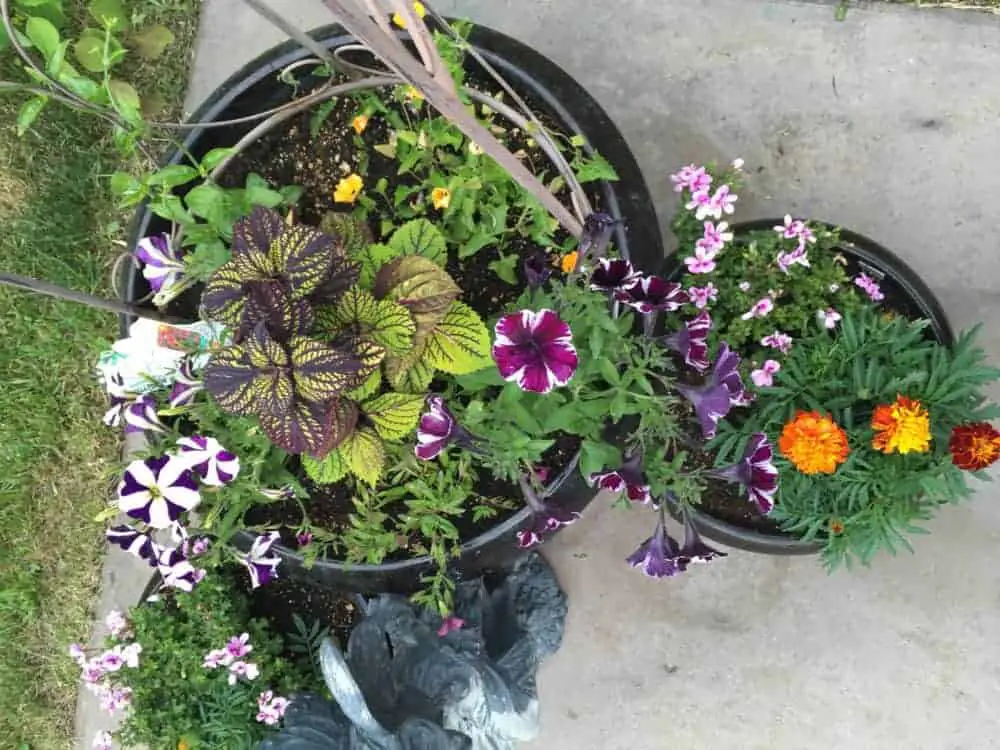 Small backyard gardens can be lovely.
Just because you're tight on space, doesn't mean you can't surround yourself with flowers, herbs or even some garden veggies. You might only have space for containers, or maybe you have some space for a couple of garden beds. When deciding how to set up your small backyard, you'll need to follow some tips to plan and design your small backyard space.
Planning & Designing your Small Backyard Garden
Before planting your small backyard garden, you'll need to:
Pay attention to sunlight. You'll need to figure out if your backyard gets a little bit of sunlight or a lot. How many hours of sunlight you get will determine what plants, veggies, bushes, flowers or herbs you can grow. The good news is that there are plant options for a shade garden if you get little sunlight. If you'd like a veggie garden 6-8 hours is best. Many flowers require sunlight too. To sun map your garden, observe the sunlight and count how many hours of sunlight you get, and how often your backyard is shaded. Tall trees like the Japanese umbrella pine, bushes, or your home can create shade and reduce light for gardening.
Containers are great for small backyard gardens
Containers are great for space saving gardening in small backyards. You can grow vegetables in containers, as well as flowers and herbs. Keep your containers watered as they can dry out faster than gardening in beds.
Use the square foot gardening method
Many gardeners claim that the square foot gardening method works excellent if you're limited on gardening space. Williams-Sonoma has these easy to plant square foot gardening plans for you. Here are some more tips for increasing yield with veggie gardening in small garden spaces if you do have garden beds.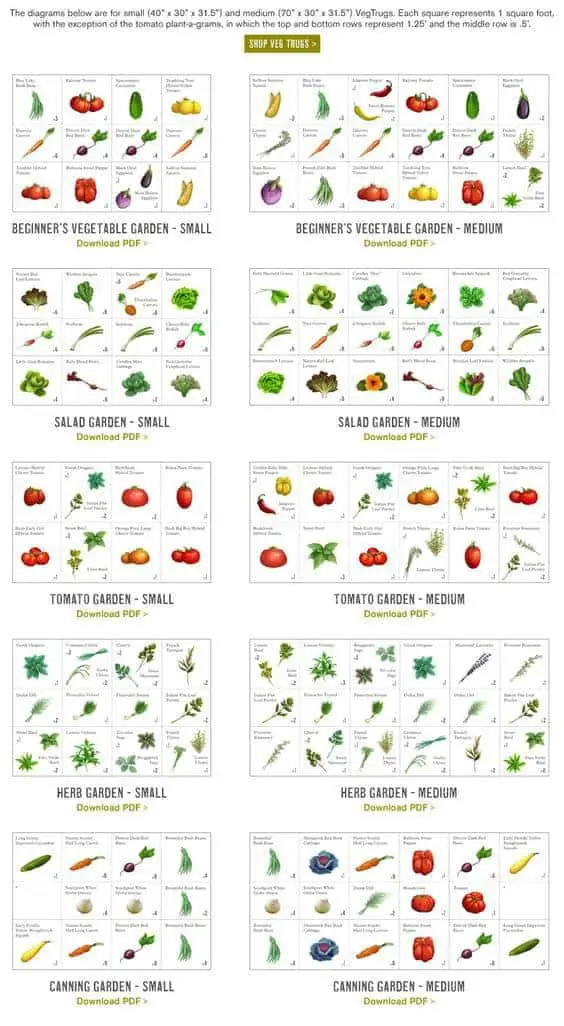 Plant & Plate has an excellent post on square foot gardening and spacing. Read the full post here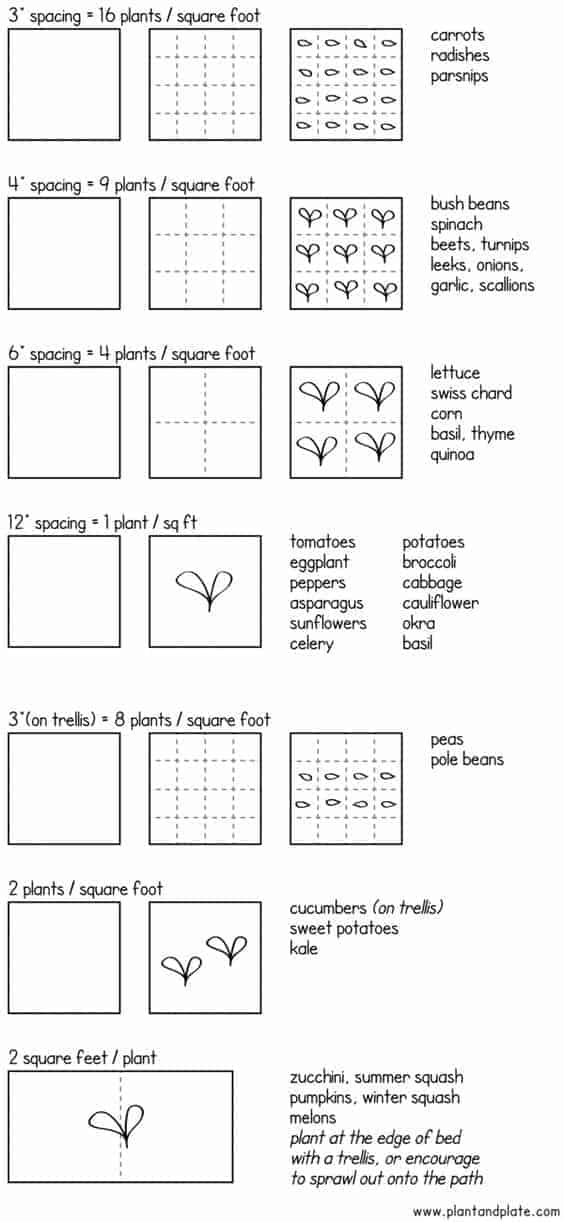 Add Contrast and Color to your Containers
Use opposing colors and textures to give the most life to your containers. You can do this with ornamental plants or veggies. Here's a list of purple veggies you can grow to mix with your green ones. Here are more tips for edible landscaping and creating contrast.

Arrange containers around your patio area for a pleasing backyard garden ambiance.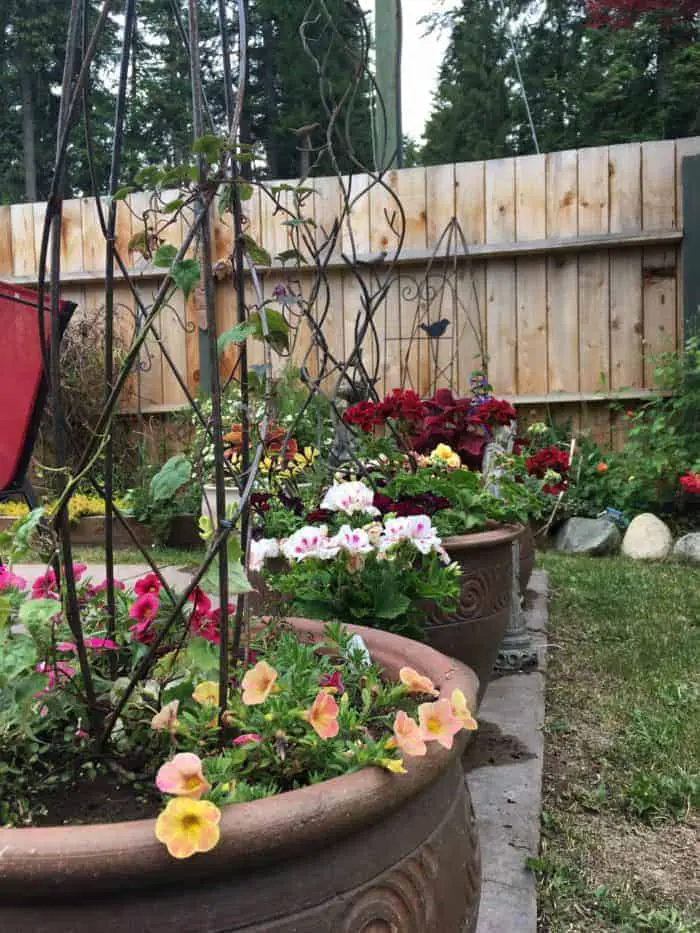 Use your Backyard Edges
Whether it's your fence-line or home, you can increase growing space by planting on the edges leaving the center of your garden for a patio or play area. Plant trees on the north side so your garden gets the most sunlight.

Use Vertical Growing Space
By growing upwards, you're getting the most use of your garden. Here are lots of vertical gardening ideas and here are some inspiring raised garden beds.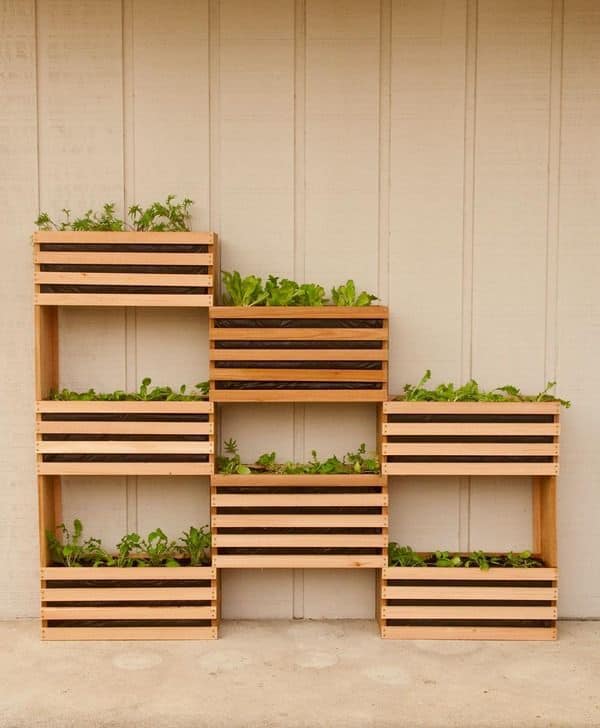 What are your best small backyard growing tips?