Raised Garden Beds add a lot of beauty to a garden.
They're also excellent for drainage, warming up the soil faster in the springtime, and higher for easier harvesting. They can make your garden look amazing! I've also found that raised garden beds are easier for weeding and get fewer weeds in general.
There are many designs & materials you can use create a raised vegetable garden! Over the years we've made a few raised beds, and some garden beds with fences, which you can see in the next few photos.
Then we'll go into the many materials you can use for raised garden beds, lots of inspiration & DIY tutorials!

Raised Garden Bed Materials
There are many different materials you can use to create your raised beds.
Wood 2×4 or 4×6: Provides a traditional look for your raised garden bed
Cinder Blocks: An industrial look for your raised garden bed
Mortared Stone: More expensive raised garden bed, but gives off a very formal look.
Steel: Another expensive raised garden bed idea, but gives an industrial look for your raised garden bed.
DIY Raised Garden Bed Ideas
You can use any of the four materials listed above, just remember to consider your budget when doing so. Wood and cinder blocks make for inexpensive raised garden bed ideas. There are also other DIY raised garden bed ideas using mortared stone and steel that are more expensive, but look great.
Inexpensive Raised Garden Bed Ideas
This garden bed idea was made from old used logs.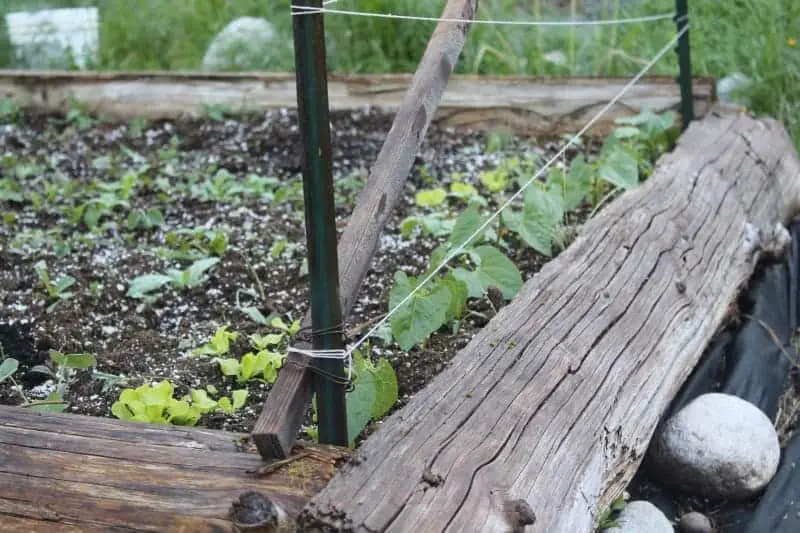 Wooden Garden Bed DIY Tutorial from Sunset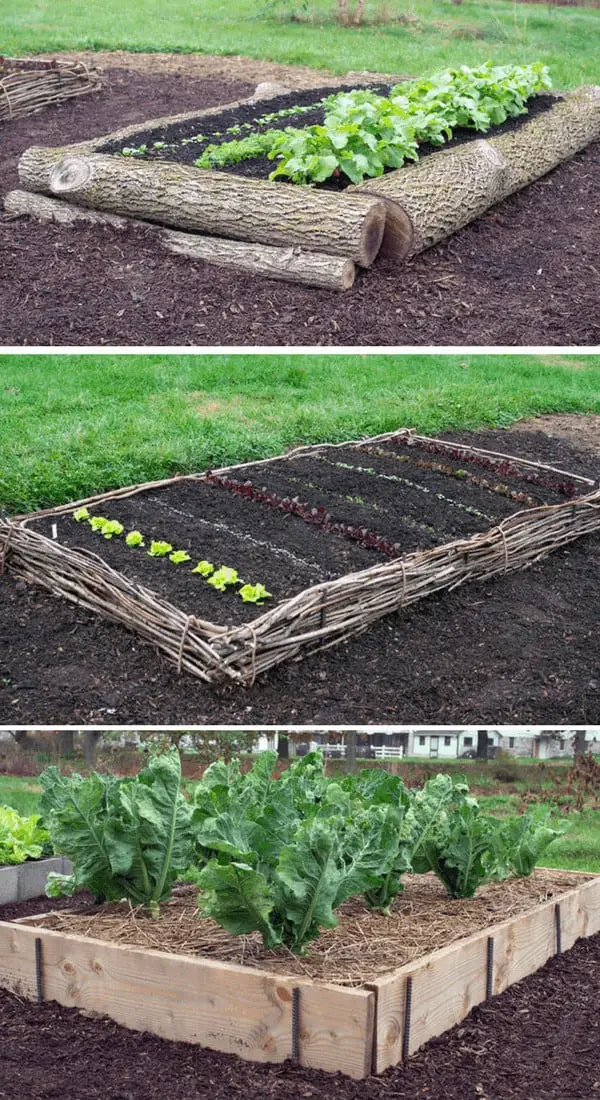 Raised Garden Beds Using New Wood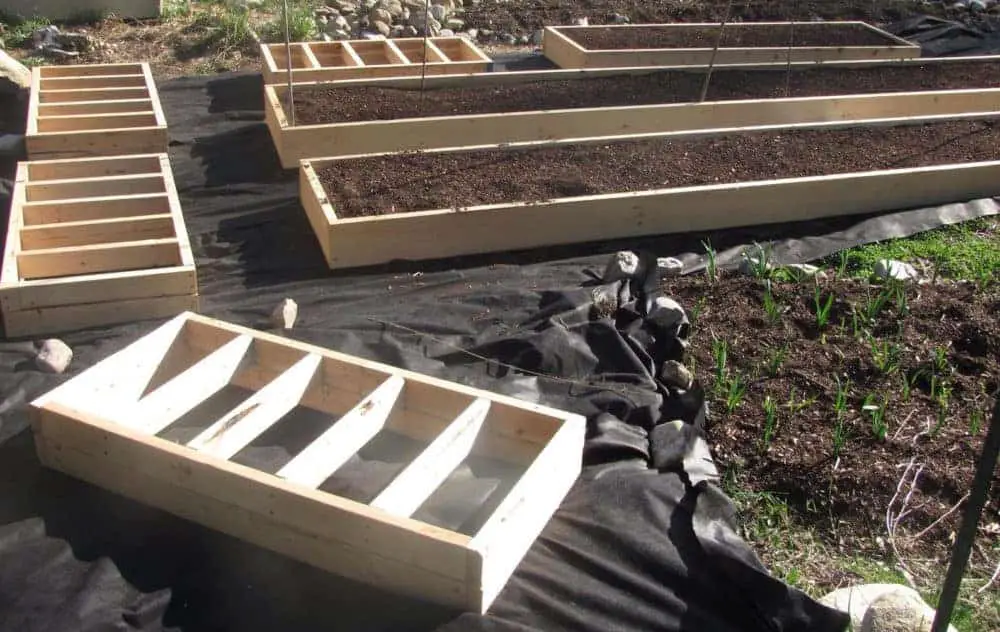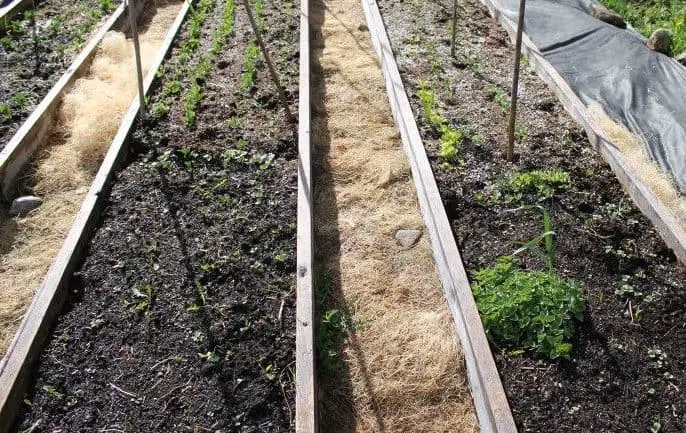 Raised Garden Bed in our Polytunnel Greenhouse with Cedar Wood

Circular Raised Garden Bed Idea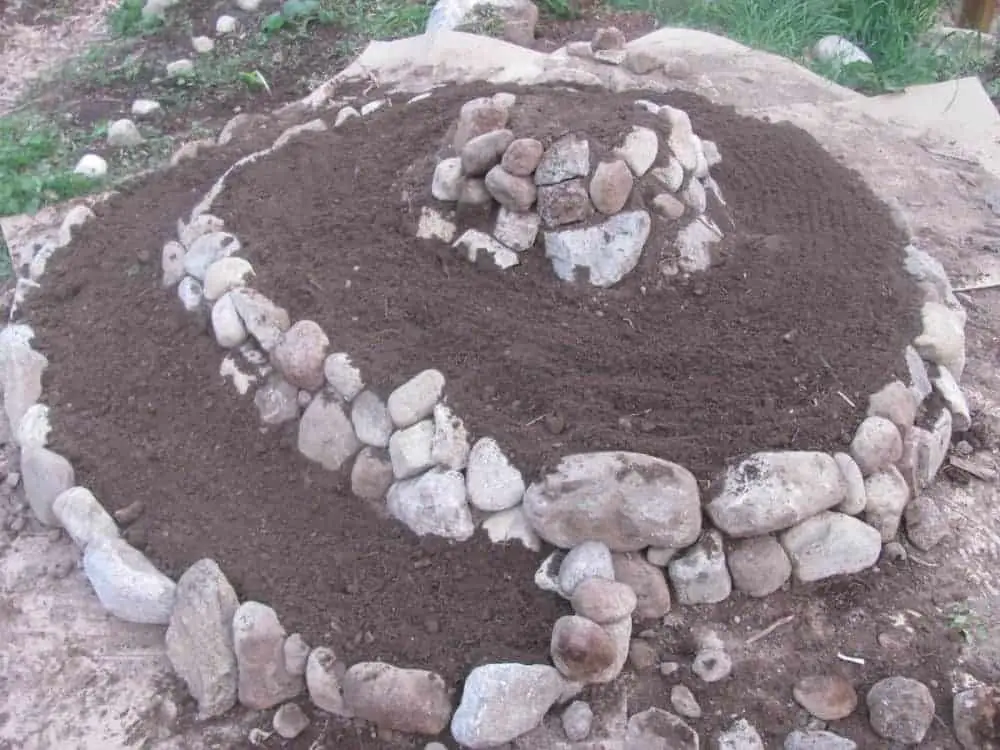 Savvy Gardening shows you how to make a concrete block raised bed.
Bonus you can plant in the cinder blocks too!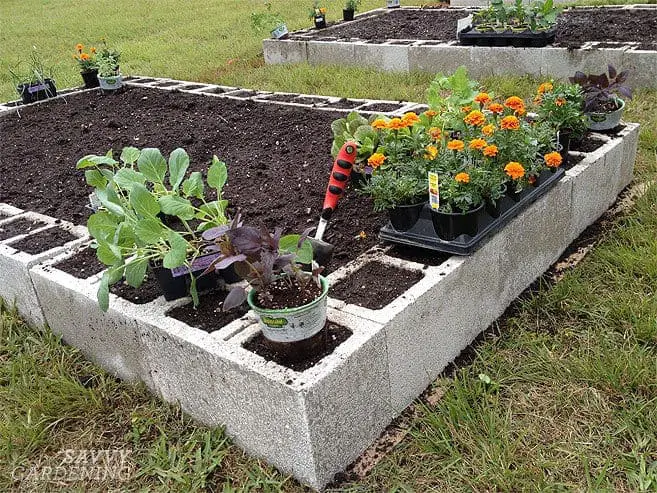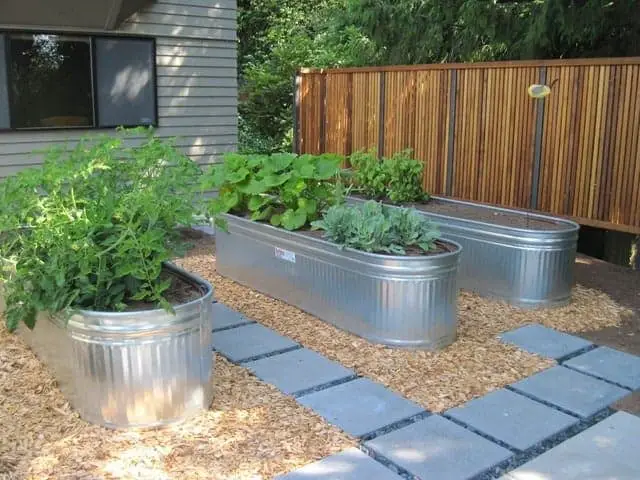 Galvanized steel can also be used as sides as alamodestuff shows you

Creative Designs for Raised Garden Beds
We've done a lot of 'boring' long straight rows with our raised beds (so far!) but I'm totally inspired by some of the creative shapes and designs that people have come up with for their garden. These creative raised beds add a lot of beauty and eye appeal to your garden, perfect to have close to an outdoor eating area.
U-Shaped Raised Wooden Bed Tutorial by My Daily Randomness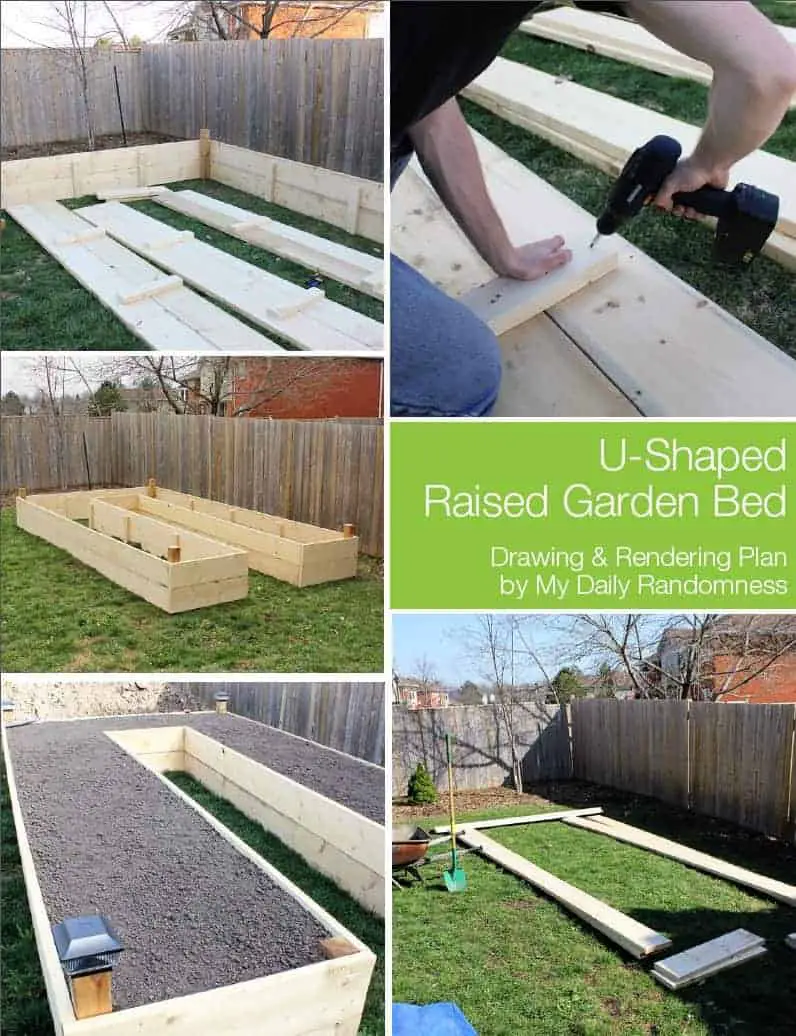 Gorgeous raised garden beds with star in the center spotted on icreated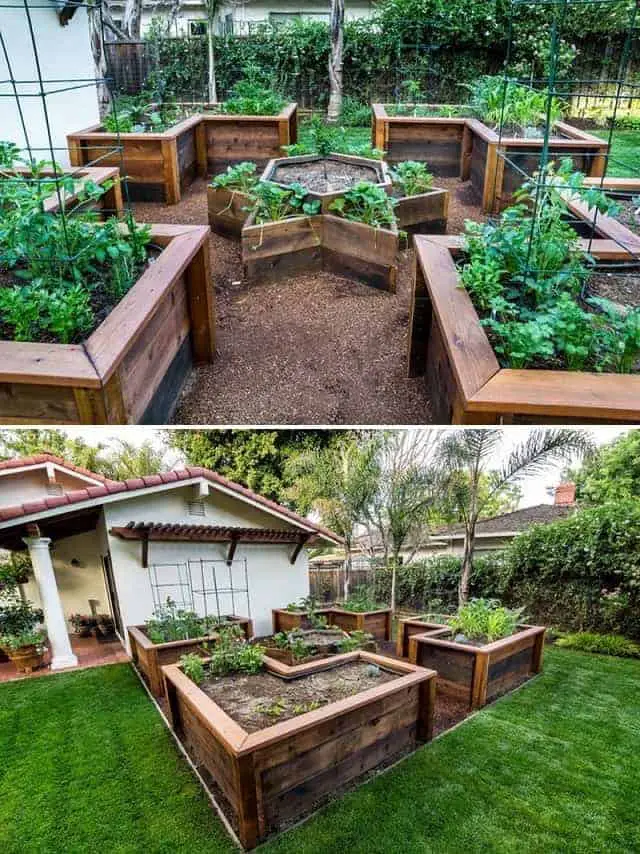 atasteoftheearth has this unique keyhole style raised bed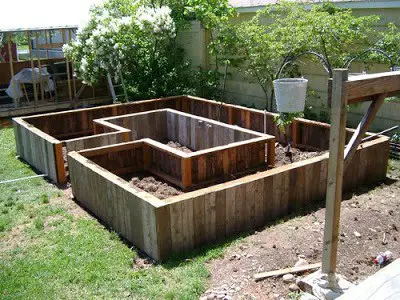 Conclusion
As we're building up our new garden and homestead we're trying to get as many creative ideas as we can for how we envision our backyard to look like. This year our focus is on building the chicken coop and the 'in the ground' garden which is 60 x 20 feet. For the future, we're planning on building and creating a gorgeous raised bed area so stay tuned for how that turns out!