Did you know there are crops that can handle frosts & snow?
When people hear that I'm a fall & winter gardener in Canada they're often confused, surprised, shocked, or don't believe me at all.
The trick to having a fall or winter garden is the right crop selection, the right season extenders and getting your timing right.
Today I wanted to go a little further and discuss what cold-hardy crops and varieties can handle frosts and snow.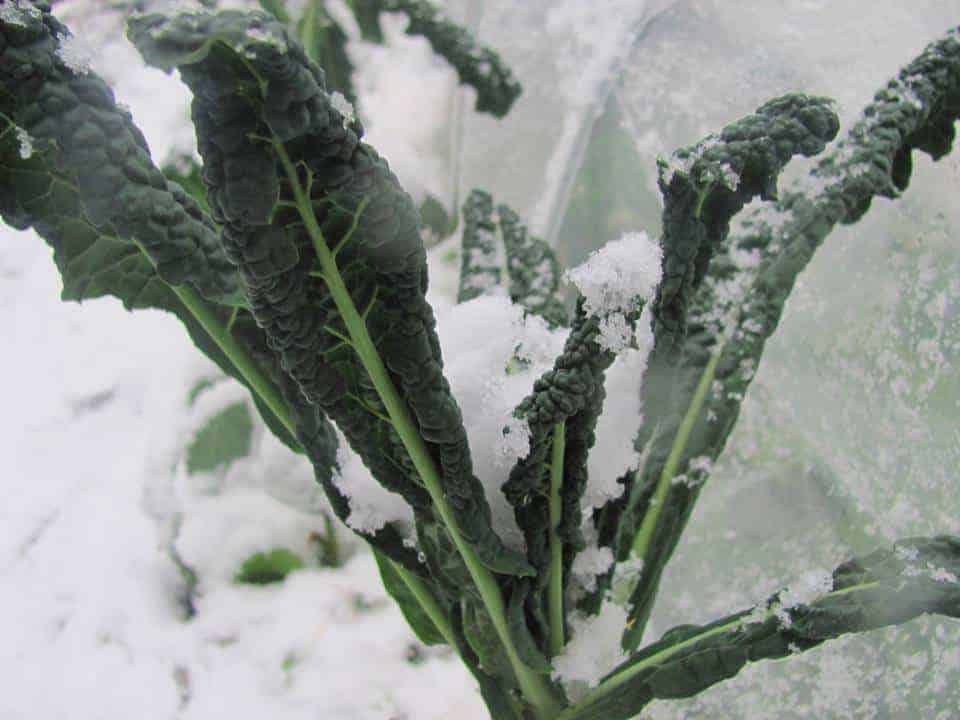 Before I begin, vegetables harvested in the fall or early winter tend to be better than ones that have been harvested in later winter or closer to spring. Using season extenders (which you'll find more details of in the links above) will help keep vegetables easier to harvest using cold frames or low tunnels. Root crops like beets, carrots, parsnips can be challenging to harvest once the ground freezes unless mulched with straw and covered with tarp over the bed or using low tunnels. Most root crops can also be harvested and stored in root cellars. I've left parsnips and carrots in the ground and harvested them throughout the winter during mid-winter thaws.
Most of the greens will look limp with frosts but you'll be happy to know they rebound & can be harvested. Although not vegetables, peanuts are frost tolerant crops that you can plant.

One of the first things to know is that your summer crops will not be able handle frosts or snow unless you have a temperate greenhouse. You want to grow cool season and cold hardy crops in the fall and winter garden. I've heard of people miraculously keeping tomatoes alive during early frosts with double layers of season extenders (like heavy weight row cover/frost fabric and a low tunnel) but honestly, I don't want to have to baby my crops.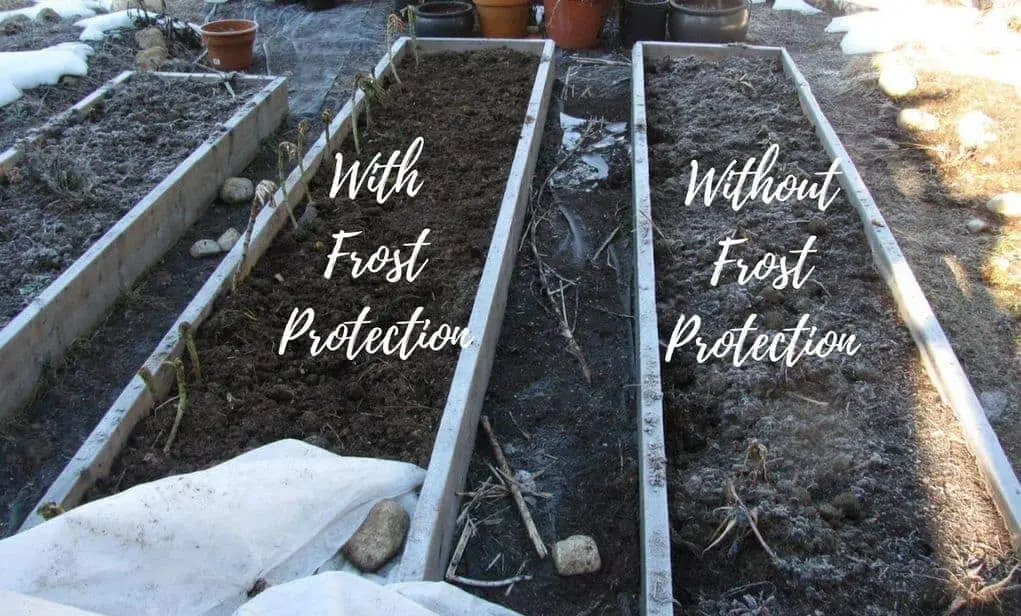 I often don't start covering cold hardy crops until -3C/-5C  26/23F because I've found it will reduce their hardiness and cold tolerance for the rest of the winter. Even veggies that you're supposed to mulch or protect (like 'Winter Density' lettuce) I've left out in the open with no protection to -10C/14F.
If using season extenders be mindful they don't overheat and make sure you vent them on warmer winter days.
The fall & winter gardening I've done tends to be around the o to -15C/5F sometimes I'm using season extenders, and sometimes not. Some winters are colder but there's snow protection, other winters are mild with no snow. Remember the snow acts as an insulator so if you do get lots of snow that's not always a bad thing, just difficult to harvest during the deeper winter months. On the coldest of nights it's better to have snow protection than being exposed to the -20C/-4F air temperatures. Low tunnels are fantastic but you do have snow removal to stay on top of. I view it as a winter workout to have fresh winter vegetables!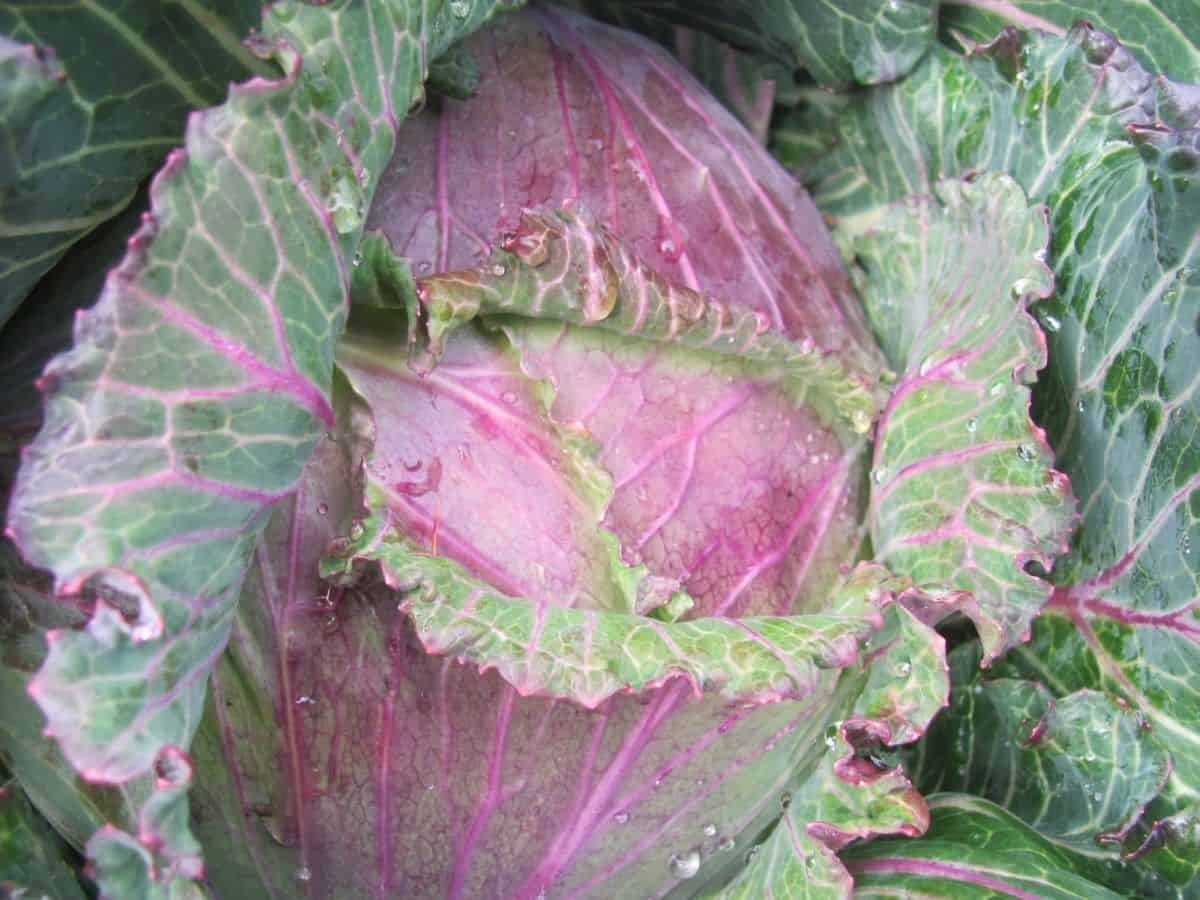 I've shared a list of cold hardy vegetables before but I wanted to go further today and talk about varieties (PIN the 'cool season & cold hardy crop list' for later). Just like certain vegetables can handle the summer heat better, certain ones can handle frosts or snow better than others. For example lettuce isn't a vegetable that you would think is hardy but there are ones that I've harvested after the snow and even overwintered like 'Winter Density'.
Cold Hardy Crop List for Frosts & Snow
Where I've had experience I've also written specific varieties (there are more- please comment to contribute with your experiences 🙂 )
Cabbages: January King, Deadon, Danish Ballhead
Brussel Sprouts: Most can handle frosts & snow
Carrots: Napoli, Autumn King,
Cauliflower: Snowcrown (fall), Purple Cape (-10C/14F), Galleon (Overwintering)
Celeriac
Broccoli
Broad Beans/Fava
Sprouting Broccoli
Beets: Winterkeeper Lutz
Chervril
Cilantro
Chicory
Corn Salad/Mache
Collards: Champion
Kale: Red Russian, Blue Scotch, Winterbor, Redbor (lacinato handled light snow early in the season but not prolonged exposure).
Kohlrabi
Leeks: Tadorna, Bandit, I've had some Bleu de Solaise overwinter in mild winters.
Lettuce: Winter Density, Rouge d'Hiver, Marvel of Four Seasons (Merveille des Quartre Saisons)
Mescluns: Winter specific blends
Mustards: I've harvest mizuna, komatsuna & giant red in the snow and even had them overwinter.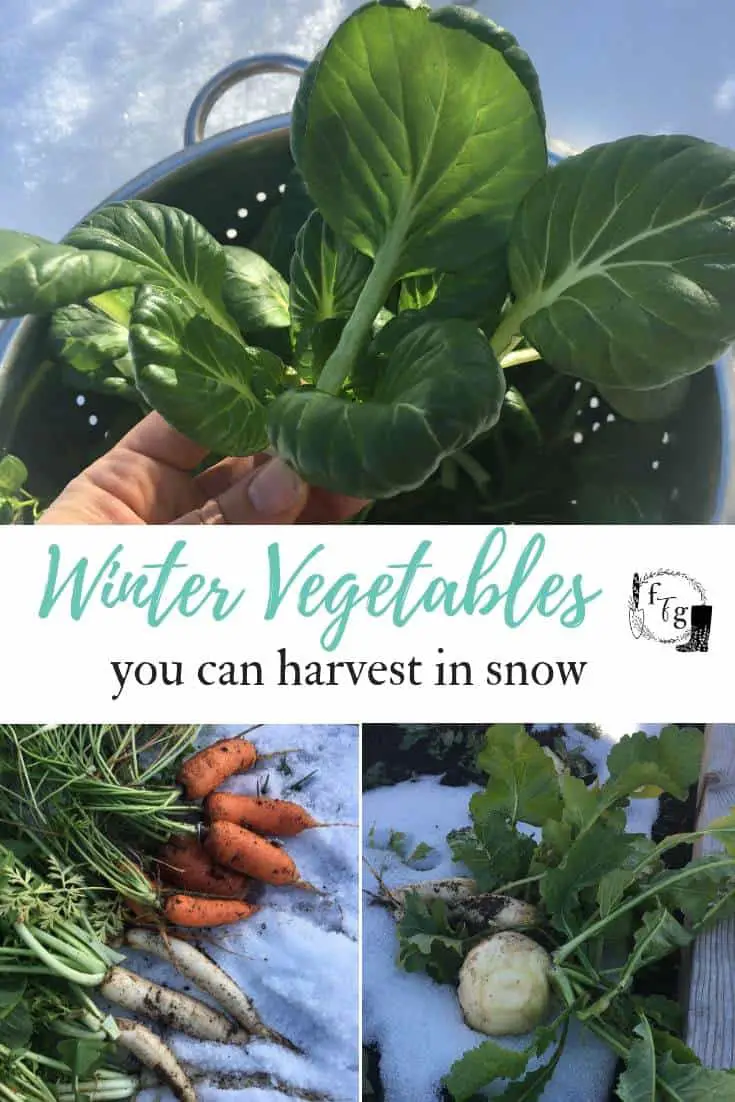 Pac Choi: Ching Chiang, Mei Quing Choi, Tatsoi, Toy Choi, White stemmed pac choi.
Parsnips: Gladiator, Hollow Crown
Peas
Radishes: Daikons are great in the fall & winter, Black Spanish Round.
Rutabaga: Laurentian
Sorrel
Scallions
Spinach: Renegade, Bloomsday Savoy, Corvair
Swiss Chard: Fordhook Giant
Turnips: Hakurei, Purple Top
I hope to add to this list after experimenting with new varieties.
It truly is amazing what you can harvest from the frosts & snow!