I love helping gardeners achieve their gardening potential!
Here you will find my current ebooks that are available. I love focusing on garden planning, organization and year-round gardening.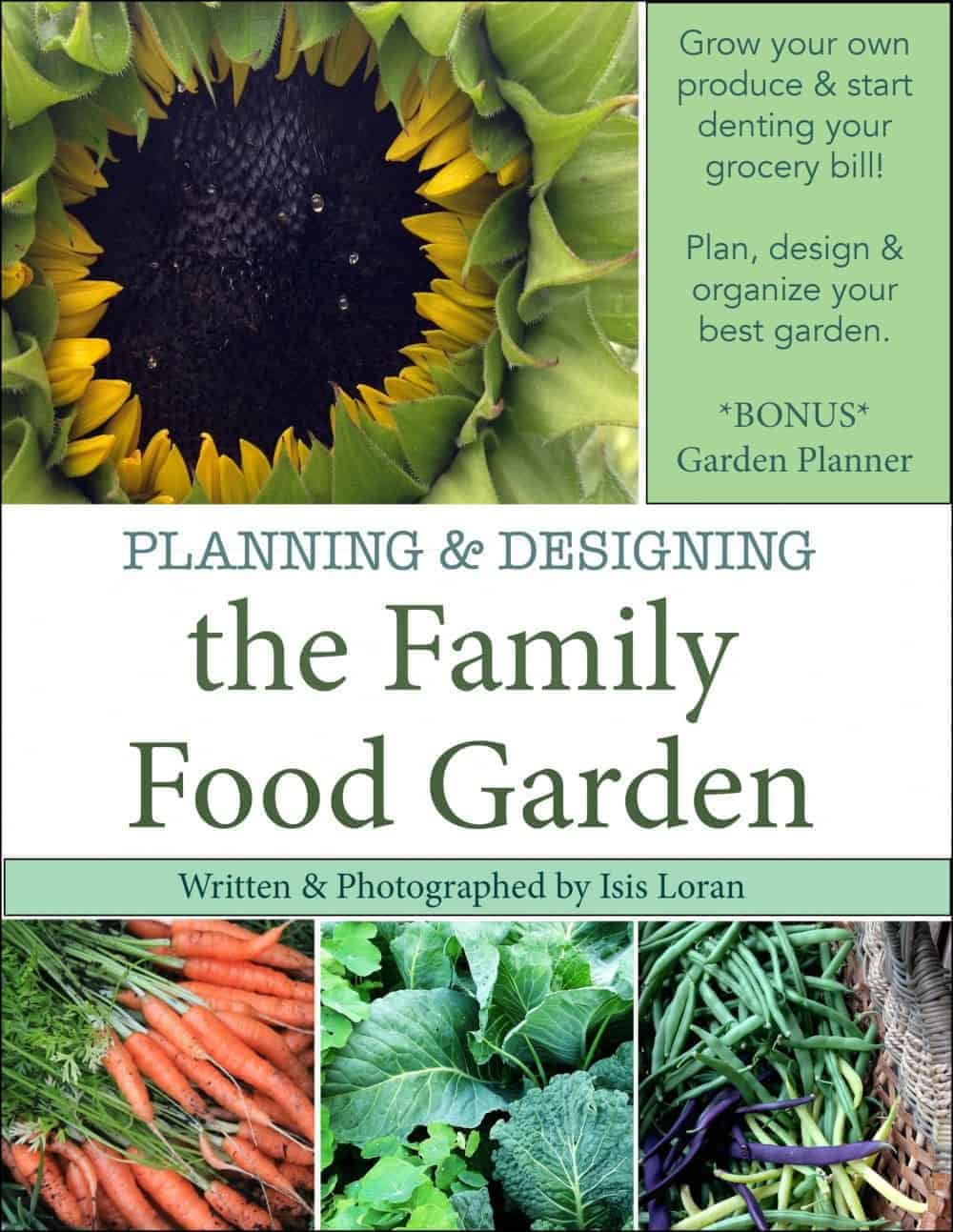 Planning & Designing the Family Food Garden
This 145 page eBook is beautifully photographed and will help you grow more food with smart garden planning.
This book will help you plan & design your best food garden.
You'll learn what your family eats, the ways to maximize your garden bounty and how to create an awesome sowing schedule. My book will help you plan and design a fantastic backyard food garden.
This 145 beautifully photographed book also comes with a *BONUS* 30 page printable garden planner & journal to help you stay super organized for the season! (a $3.99 value!)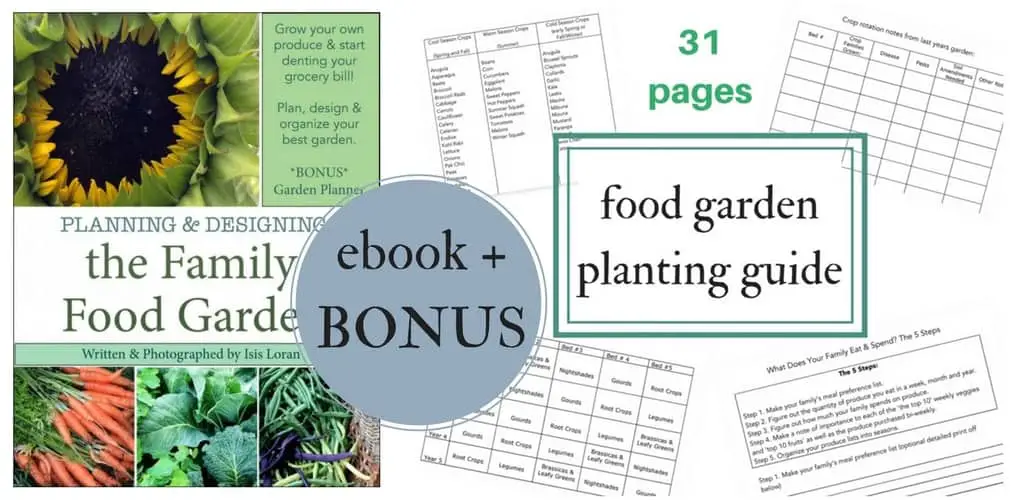 This eBook Will Teach You:
*The basics of garden design.
*Factors in deciding what to grow.
*Figure out what your family eats and spends on produce.
*How to maximize your food production with 20 methods.
*Grow the most profitable crops to really dent your grocery bill.
*How to design your garden & offset the costs on new garden beds.
*The basics of succession sowing for increased productivity.
*How to select your seeds and when to sow your crops.
*Creating an awesome sowing and transplanting schedule.
*How to practice crop rotation for healthier soil.
*Advanced crop rotation: when you practice intensive or companion planting.
*Creating a back up plan with crop failures.
*Learn how you can expand your garden and knowledge over the years.
*How to write a garden journal.
Buy this ebook for $6.99 and receive the BONUS Food Planting Guide ($3.99 value)
You can also buy this ebook
with the ultimate garden planner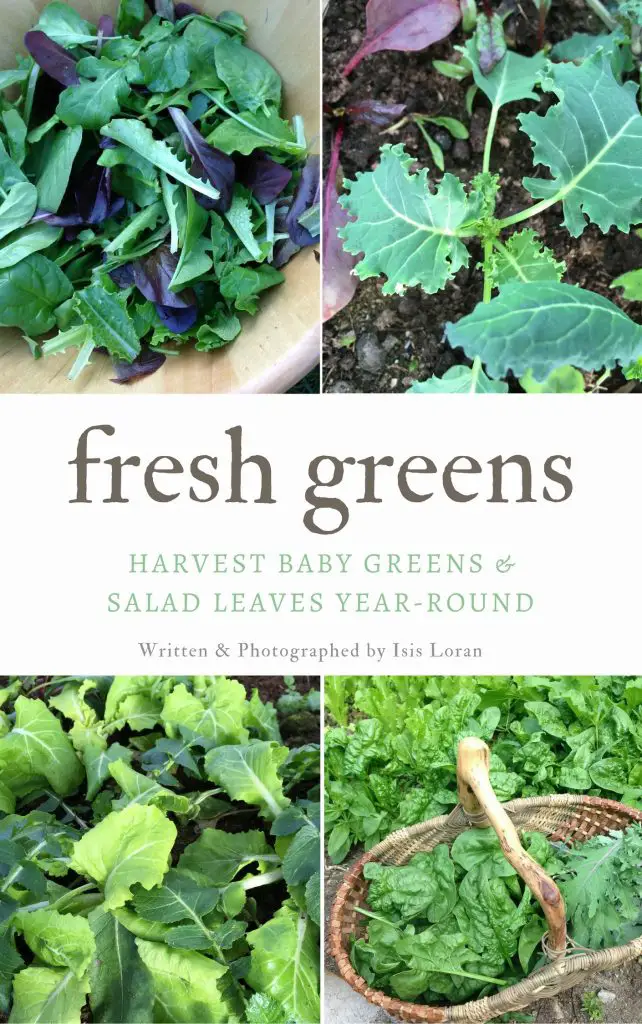 Learn how grow salad leaves & baby greens year-round!
This 60 pages guide will teach you intensive planting techniques, succession planting, how to understand your climate and choose the right greens to grow. You'll learn the seasonal flow from early spring overwintered greens, to using season extenders, growing greens in the summer heat and even into the frosts and snow of fall and winter. You'll also learn how to grow lettuce and microgreens indoors.
This 60 page guide is only $2.99!


You can also buy Fresh Greens with my Ultimate Garden Planner