Row covers for gardens, also known as frost cloth and floating row covers, are fabrics used in the garden to protect plants from frost and pests.
I'm an avid user of season extenders for both spring and fall. I use them in the springtime for early soil warming and transplanting. I also use them in the fall and winter months to add additional months of harvesting crops so I can have a year-round garden.
Whether you're using a row cover for bug or frost protection this fabric is great to have on hand!
Frost cloth is easy to use and can be easier than season extenders as it's more breathable requiring less venting

Row Covers for Plants
Just because you get frosts doesn't mean the plants need frost protection.
It really depends on what you're growing and your climate. If you're planning on fall and winter gardening, then you'll eventually want to use some season extenders. Many winter crops actually taste sweeter with frosts and shouldn't be babied too much too early. Here's a list of cold-hardy crops that can handle frosts and snow.
If you have trees that need protecting often burlap or a specific tree cover is used to protect and cover trees.
Using frost protection is very beneficial in the spring and late fall to extend your season.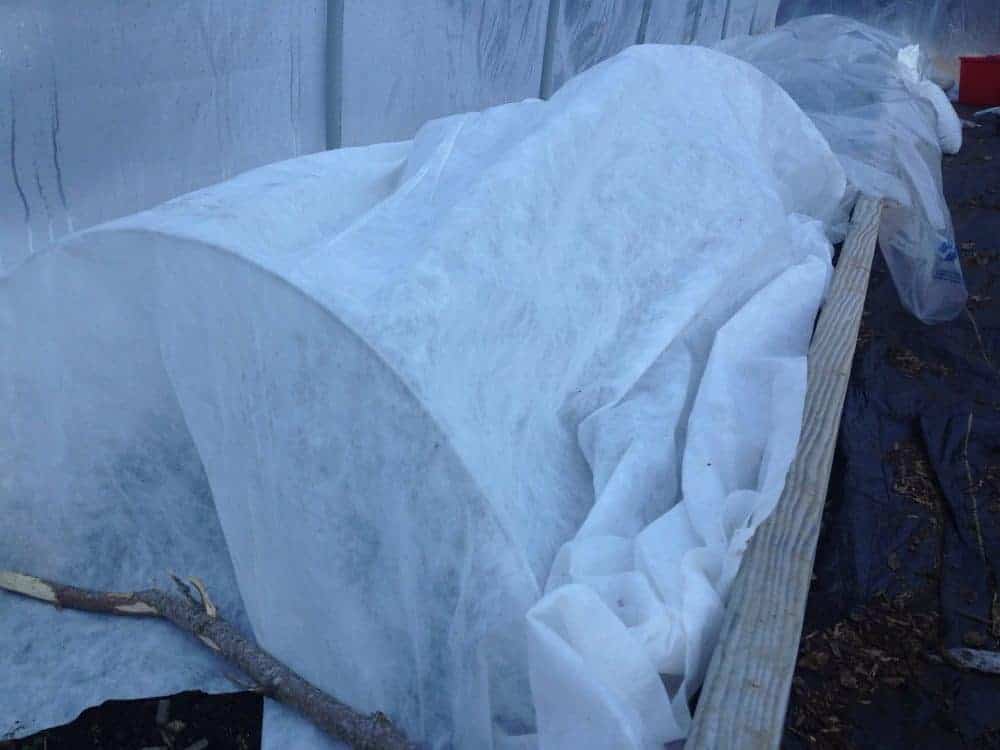 You can place row cover over plants or create a hoop tunnel over them. This helps to protect young seedlings from erratic spring weather and damaging frosts.
Hoop tunnels come in different sizes, row cover works best for the mini and low tunnel size.
Row Cover Types: Light and Heavy
The light frost cloth is better suited to light frosts and bug protection and the heavy weight frost cloths are designed for colder temperatures and better plant protection.
If plants are prone to bolting and you want to reduce light transmission then row cover can help a lot with plant bolting.
In the spring the light-weight row cover is often better because it offers more light transmission.
In the winter your crops aren't growing so much as remaining dormant which is why the heavy weight cover is used. You can even double up that layer of heavy-weight row cover if the temps dip very cold.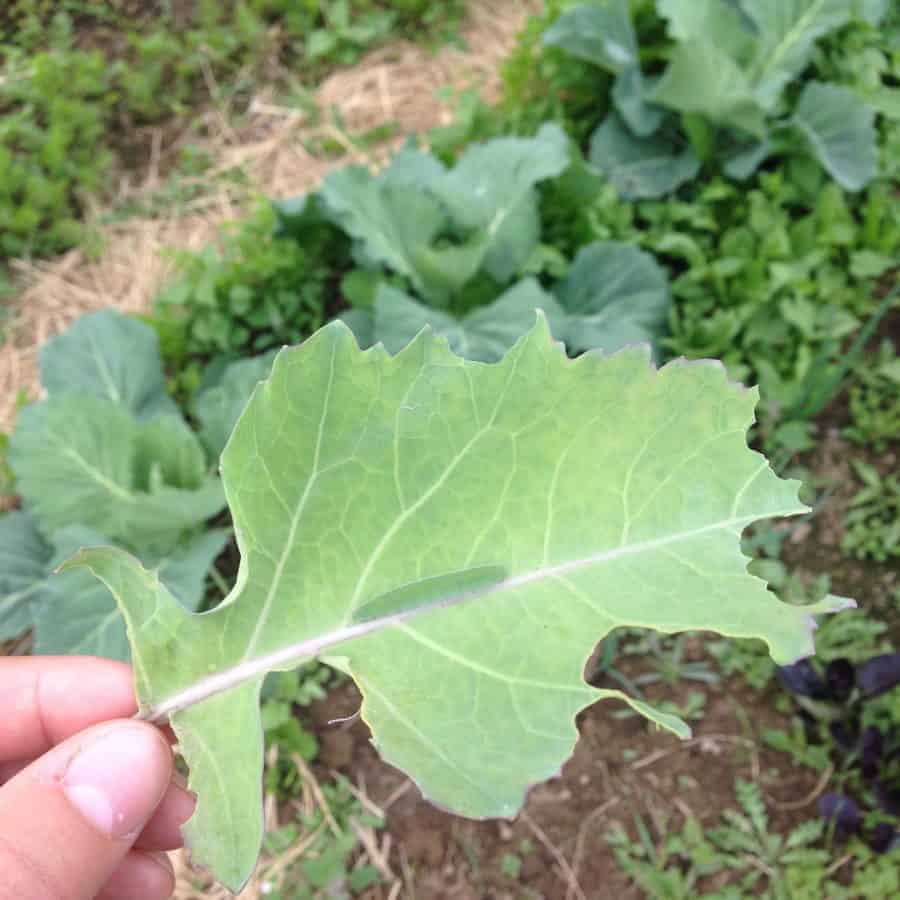 Row Cover Pest Protection
One of the best ways to use light-weight row cover is for bug protection. Crops like your brassicas (cabbage, kale, broccoli, cauliflower, etc.) are especially prone to pests. You can prevent or stop the cabbage moth from laying eggs that create those pesky cabbage worms that devastate your crops. Protect crops from bugs at peak egg laying season then remove later on. Certain pests like the cabbage worm can be a problem the whole season so keep the row cover on. I find aphids tend to show up mid-season.
Do you use row covers and frost cloths?