Winter Greenhouse Gardening in Canada?
You betcha. At least that's what I'm working towards. This is my second year with a greenhouse for the winter months, but as we moved in September and the greenhouse was full of weeds, this is really my first year aiming for more winter vegetables.
I'm experimenting with timing, growing the right varieties, and using an unheated greenhouse.
So how cold does it get here for our unheated winter greenhouse?
The coldest it gets here is -20C/-4F however it often goes above 0C/32F during the winter creating opportunities to harvest winter veggies. You always want to make sure you harvest veggies after they've thawed out otherwise they'll end up mushy.
Our winter veggies go through freezing and thawing for a lot of the winter.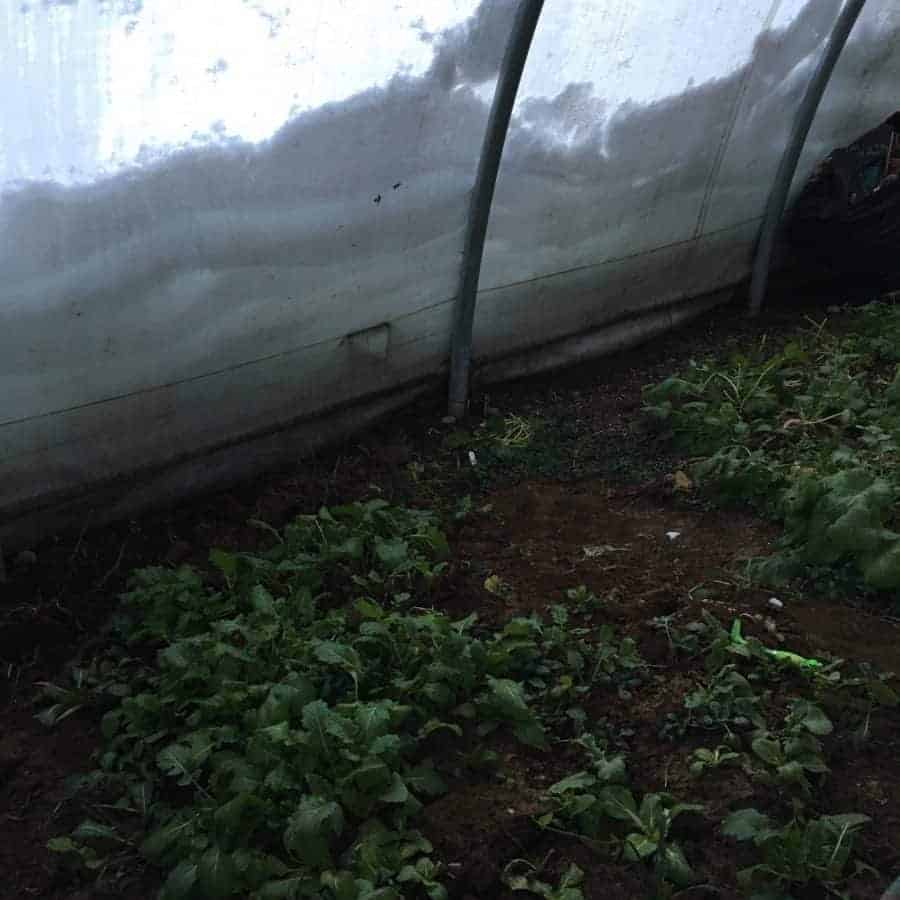 After thawing winter vegetables will perk back up! See the snow in the background?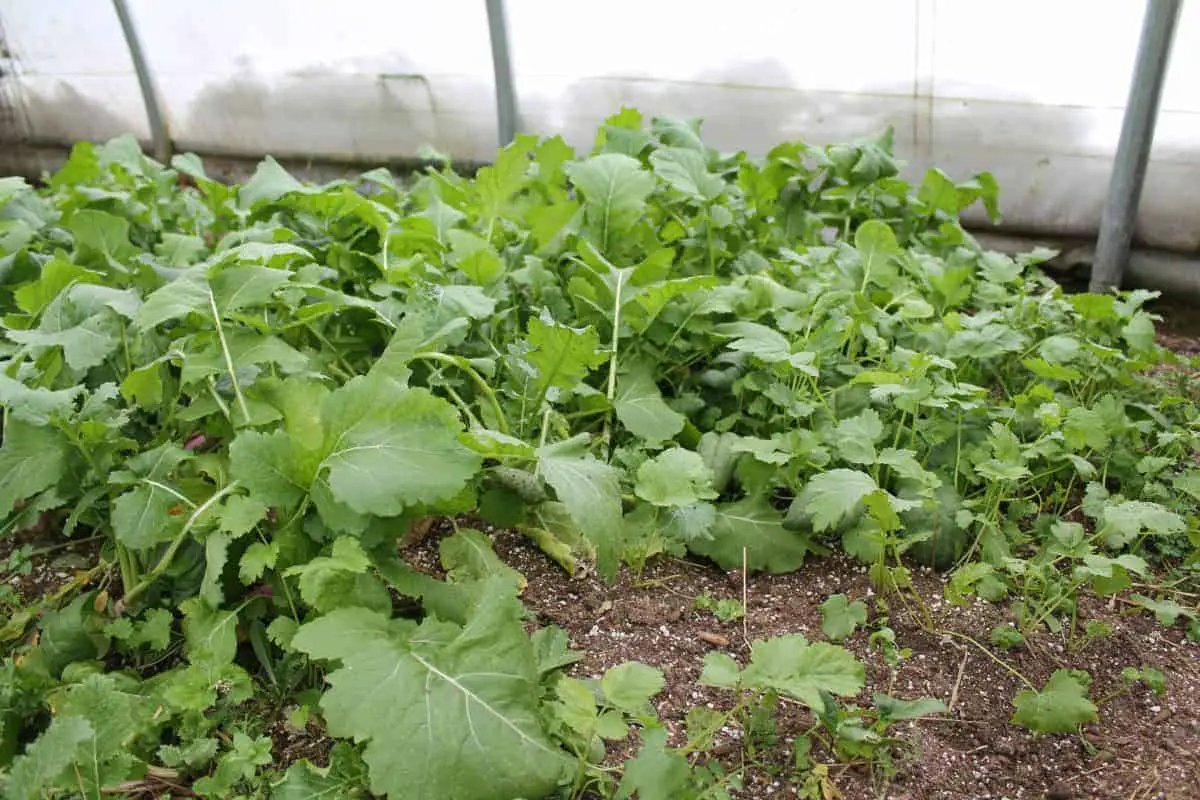 I'm also learning a lot by observation, some crops I've been leaving in the ground to see their cold tolerance threshold.
For example our baby bok choi was happy until the end of December when it reached -10C/14F.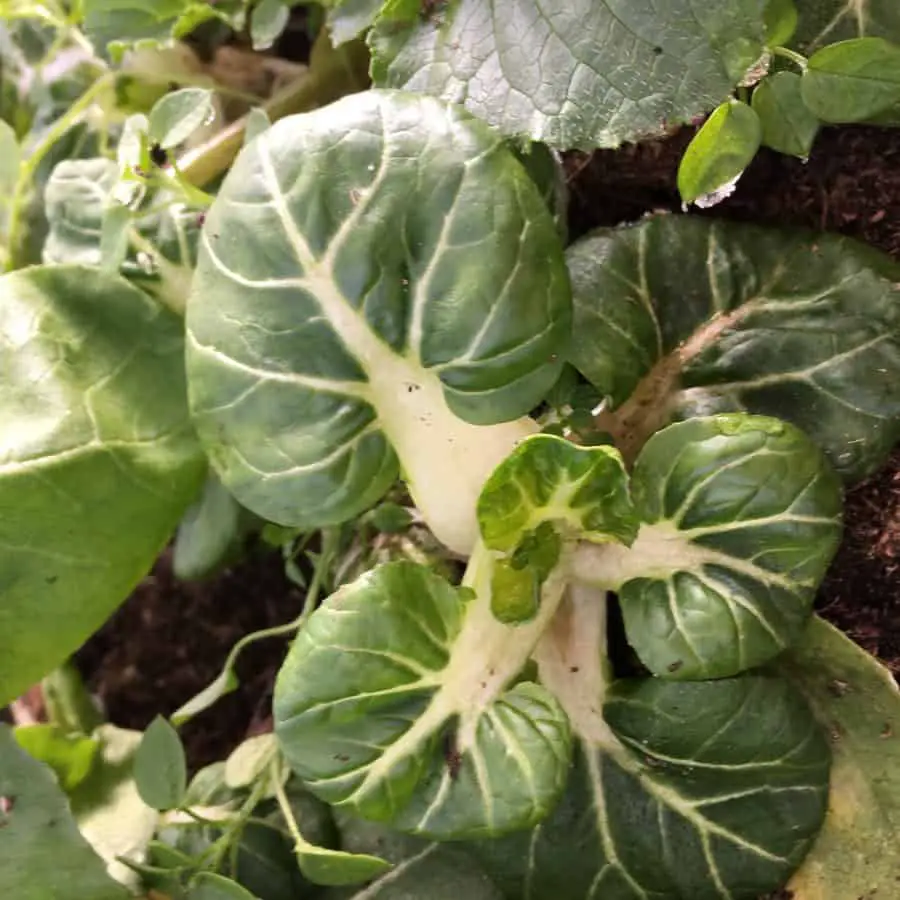 Best Winter Vegetables for a Greenhouse
Some crops can handle cold temps better than others. Remember some of your crops you'll be able to harvest when they thaw out, or perhaps your winters don't always get very cold until the January and February months. Every winter will be different year to year, we've had our coldest snaps in November and had rain instead of snow some years in Jan/Feb!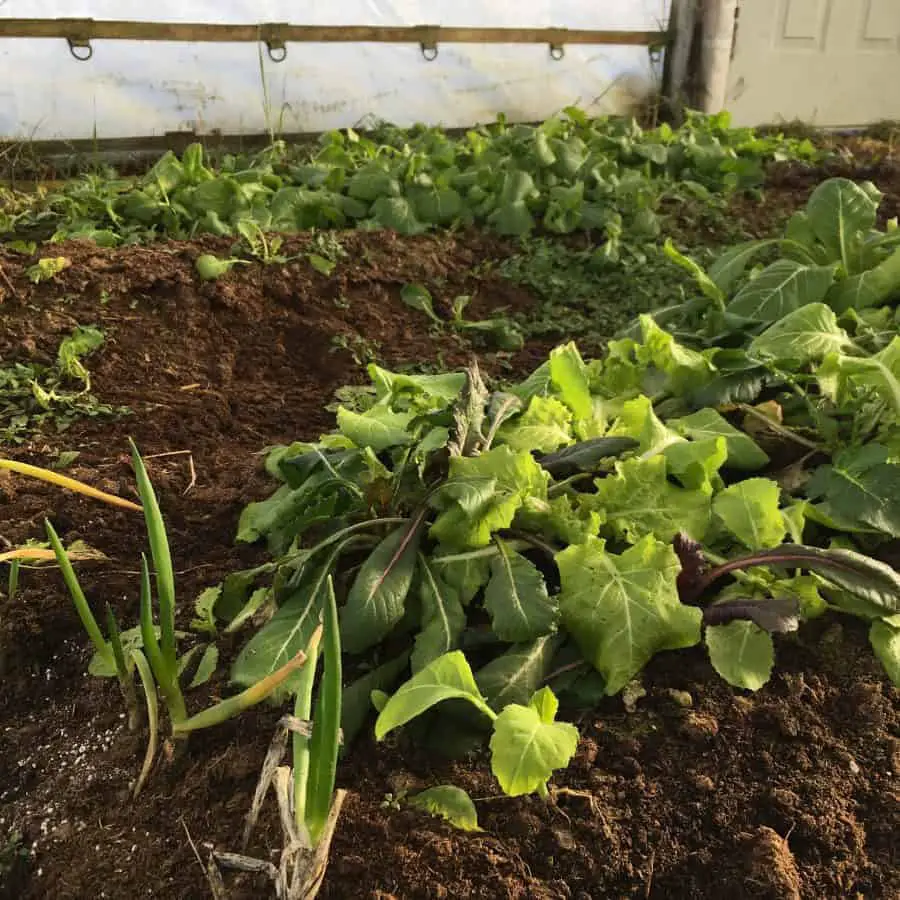 Great Winter Vegetables to Grow
Winter lettuce -Winter Density' and 'merveille des quatre saisons'
Mache
Spinach
Arugula
Green onions
Leeks – Giant Musselburg, Chinook, Bandit
Collards
Mustard Greens – Komatsuna, Senposai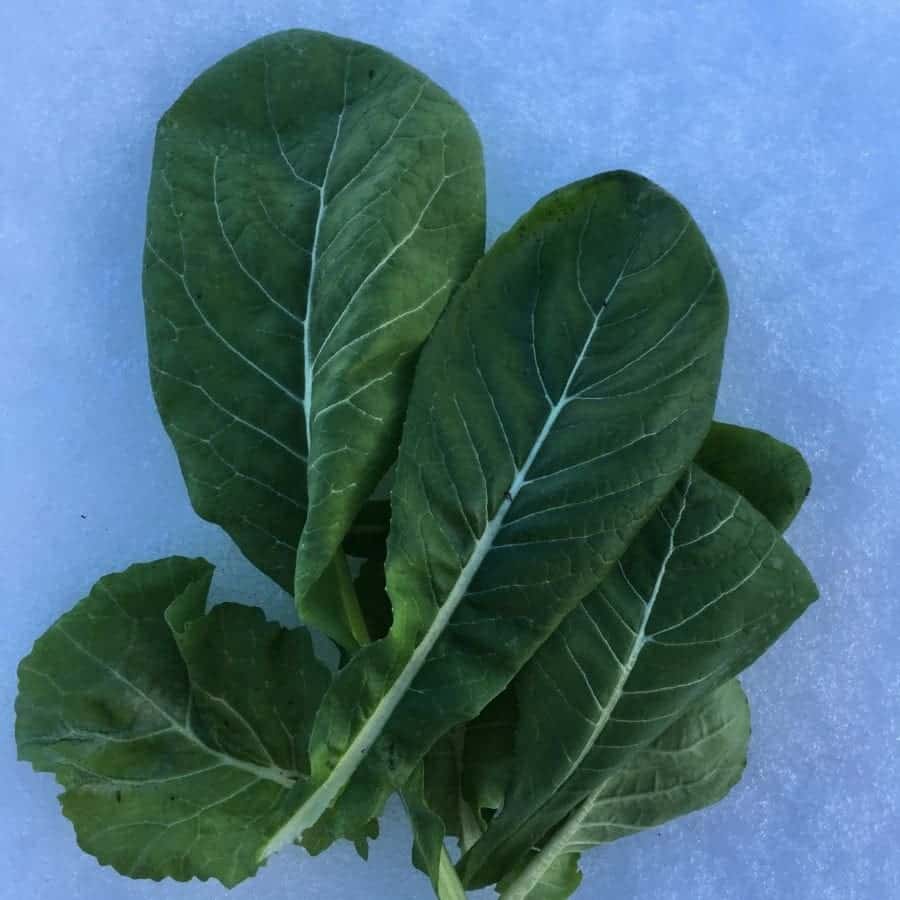 Chinese Cabbage – Pai Tsai
Asian Greens- Tatsoi & Bok Choi
Carrots – Napoli
Parsnips
Turnips- Purple Top
Winter radishes- Black Spanish, Watermelon
Daikon radishes- Green Luobo, Sweet Meat, China Rose
All of these veggies need careful timing and this might take some practice!

How to Time Your Winter Crops
When you grow a winter garden outside of a greenhouse you work on getting your timing right with hotter summer temperatures. Our greenhouse was full of peppers and tomatoes until September so I didn't sow many crops until then. This coming season I plan on growing a cover crops to turn into the soil (soil building) to then sow winter veggies sooner.
I'm still working on getting varieties and timing right, but we had great success with a lot of the greens and many of them will overwinter for an early spring garden.
Double protection with hoop tunnels inside a greenhouse
When we had our polytunnel greenhouse we often used a double tunnel for extra warmth for early spring soil warming and planting.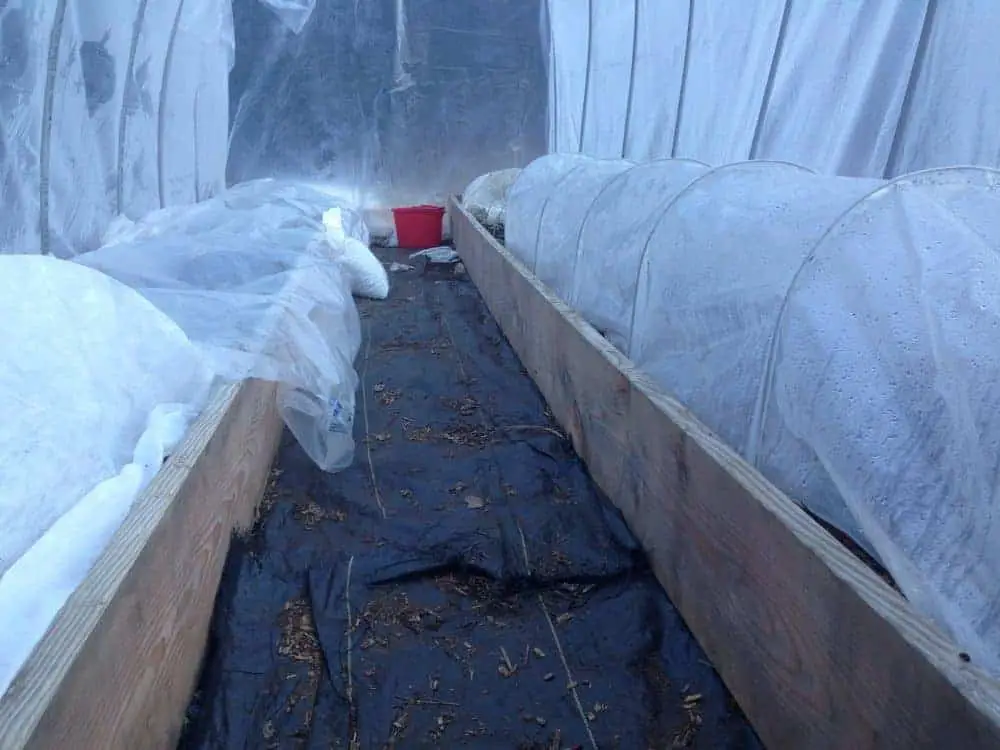 Next winter I want to create some low tunnels inside the unheated greenhouse to have that double cold protection effect.
I first read about that in Eliot Colemans fantastic books on winter gardening.

Our winter greenhouse cover is a canvas.
I know many people also have plastic covers, which is what we want eventually because it increase the heat and sunlight. When we moved onto this acreage the greenhouse was already here. This is a 20'x 20′ greenhouse. You can see how we grow food year-round in a greenhouse and the state it was in when we moved with 10 foot weeds!
The roof is super solid though and the canvas cover does help with the snow loads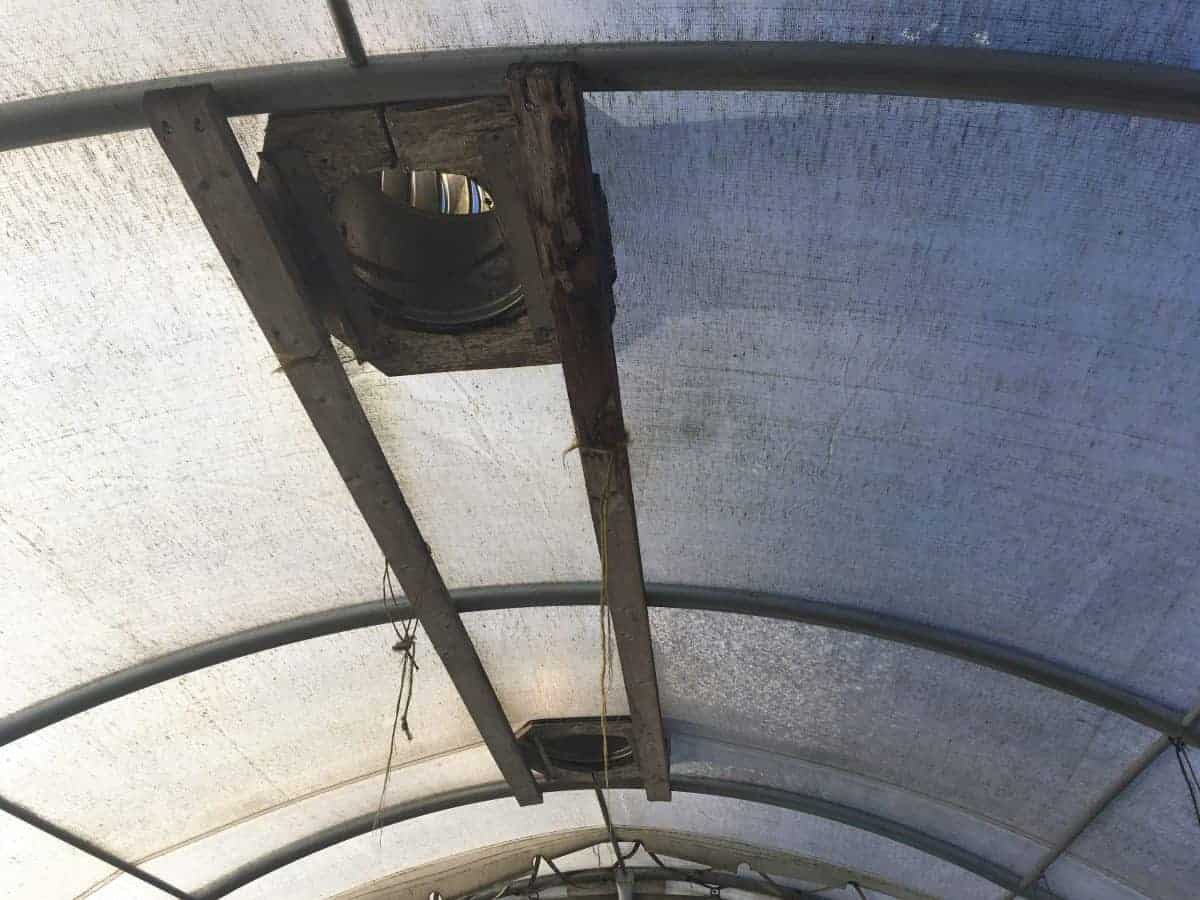 Have you tried unheated winter greenhouse gardening? How was your experience?