Fall & winter gardening is becoming more popular & if you haven't tried it yet you should!
Many gardeners struggle to grow cool-season crops in the springtime or summer because they bolt (flower and go to seed) too quickly. It was because of our spring heatwaves and dry summers that I almost gave up on growing many of my favorite cool-season crops because I could never achieve large enough harvests. One thing I've learned over time is that the fall is an ideal time to grow cool season and cold-hardy crops than in the spring and summer.
In the fall the weather begins to cool each day because daylight shortens (at least in the northern hemisphere). Cool-season crops prefer these cooling shorter days instead of the warming hotter days of spring to thrive.
Many crops also taste better in the fall than in the spring!

Best Crops for Fall & Winter Gardening
One important thing to keep in mind when fall and winter gardening is selecting the right crops.
The best crops for fall & winter gardening are ones that can handle the colder weather temperatures, reduced daylight hours and specific cold hardy varieties.
For example, lettuce isn't normally cold hardy but certain varieties like 'winter density' can be harvested into winter snow months and even overwintered. Most seed catalogs will have an indication of the cold hardy crops they offer. I love that the West Coast Seeds catalog shows a little snowflake for cold tolerance.
Some crops take 3-4 months to mature and some are fast growing and ready within 30-60 days. Below are crops you can grow depending on how many days before your first fall frost you have. Keep in mind you need to remember that once the days get shorter in the fall with reduced daylight growth also slows down and some crops might take long.
What crops you can grow in your fall garden also depends on how much time you have left before the first fall frost.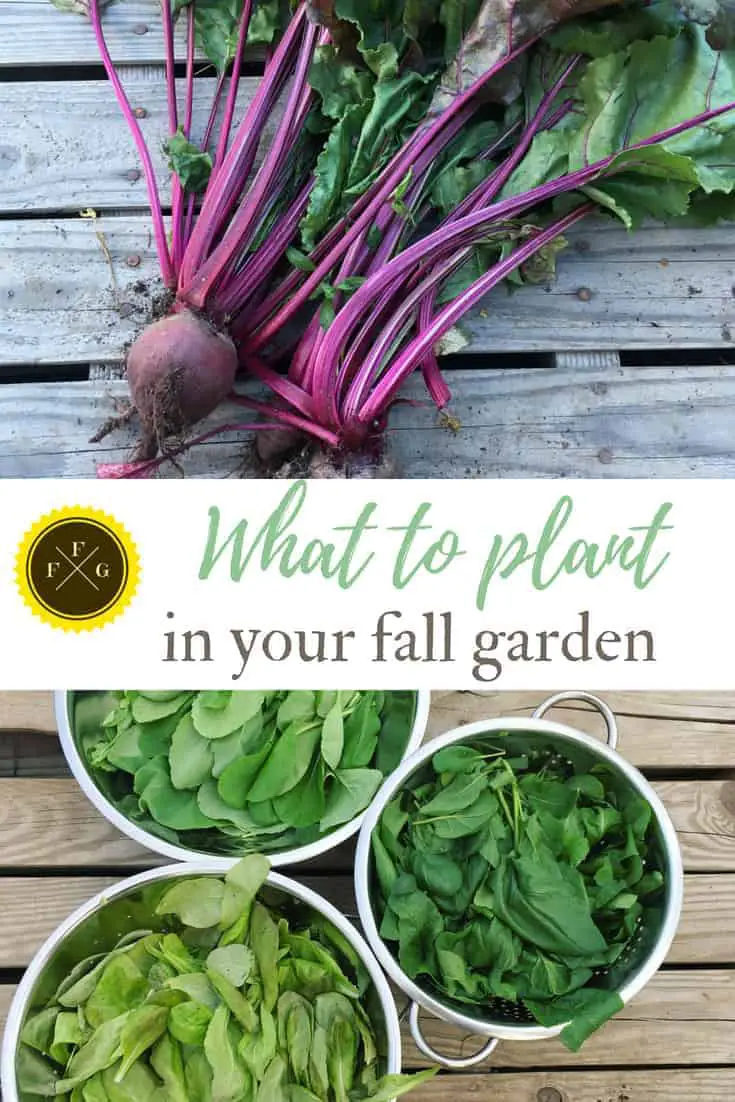 Crops and varieties with better cold tolerance are indicated with a *
Crops that Take 90-120 days
These summer crops are planted
Parsnips
Celeriac
Winter Cabbage (January King*, Kalibos, Danish Ballhead, Deadon*)
Carrots (some varieties take 90 days like Autumn King*, may take less)
Leeks (some varieties take less)
Brussel Sprouts
Rutabaga

Crops that Take 60-80 Days Before Harvesting
Beets (Cylindra, Golden, Winterkeeper Lutz*)
Turnips (Milan, Purple Top*, Navet)
Broccoli
Cauliflower (Purple Cape*, Galleon*, most varieties don't tolerate frosts).
Fall Cabbage
Carrots (Napoli*)
Radicchio
Endive
Winter radishes* (Green Luobo, Black Spanish, Watermelon, China Rose, Daikon)
Kale
Collards
Peas
Kohl Rabi
Swiss Chard
Scallions
Crops that are Sown Towards the End of Summer
These end of the summer crops take 30-50 days.
Fall radishes
Spinach
Arugula
Meslcun greens
Lettuce (Winter Density*)
Mache
Mustards
Pac Choi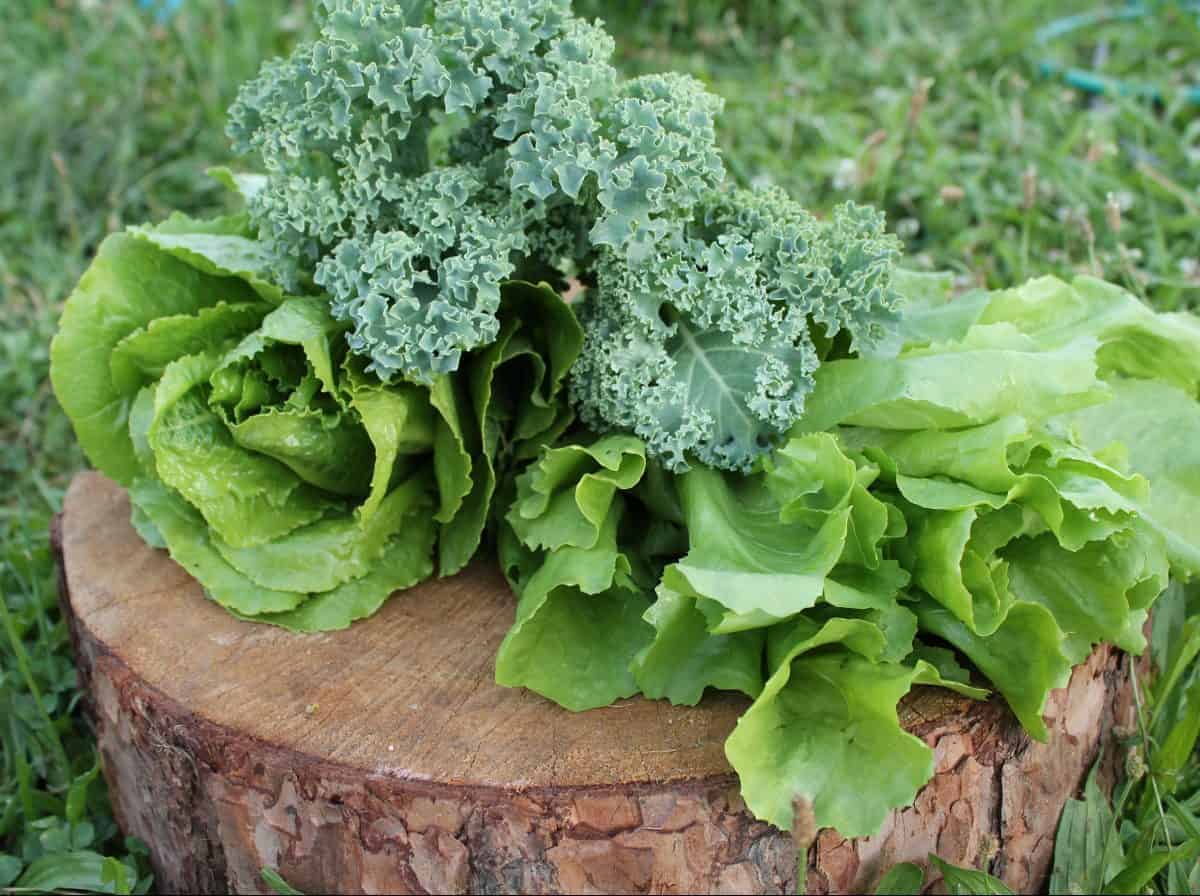 Timing Your Crops for Fall and Winter Gardens
Timing your crops is one of the hardest parts of planning your fall garden. Sometimes you don't have the available space to sow your fall crops because you're waiting to harvest summer ones. If you have a lot of summer crops to harvest you can still sow the fast growing greens and radishes that take 30 days to grow. Great windows for sowing fall crops are after your spring crops that have bolted or crops that are harvested mid-summer crops like carrots or garlic. The fast growing crops can be sown later in the summer because they'll be too stressed in the summer heat otherwise.
When to Sow Your Fall and Winter Crops
When timing your crops you'll want to create a sowing schedule by looking at your seed packets and counting back your weeks before first fall frost. Your sowing schedule will give you the details of when to sow your crops so they have enough time to mature before you need to harvest them.
One of the best tips I can give new fall gardeners is to practice succession sowing– as in sow your fall crops multiple times over a few weeks instead of all at once.
This is important because you're dependent on your weather for that season.
Even though some of your fall crops might need to be sown end of July to have enough time to grow and mature if you're in the middle of a heat wave without rain and water restrictions then your fall crops might be too stressed and bolt or not grow well. Sometimes delaying sowing might be a risk too, so sowing every week over a period of time will ultimately give you a great fall garden regardless of circumstances. Be sure to amend your garden beds and make sure your crops have enough nutrients in the soil for fast growth too.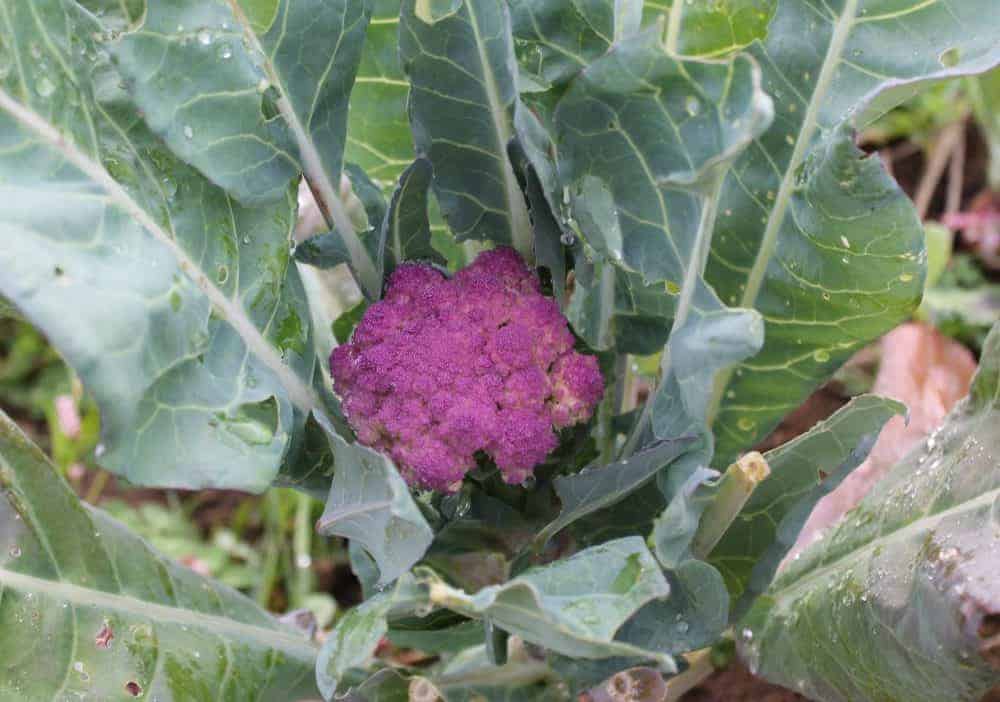 Need help organizing your garden?
I created the ultimate printable garden planner to help you!

Easy Fall Garden Examples
Because your fall and winter garden can be easy or complicated I've created some ideas of how you can learn the basics and advance over time.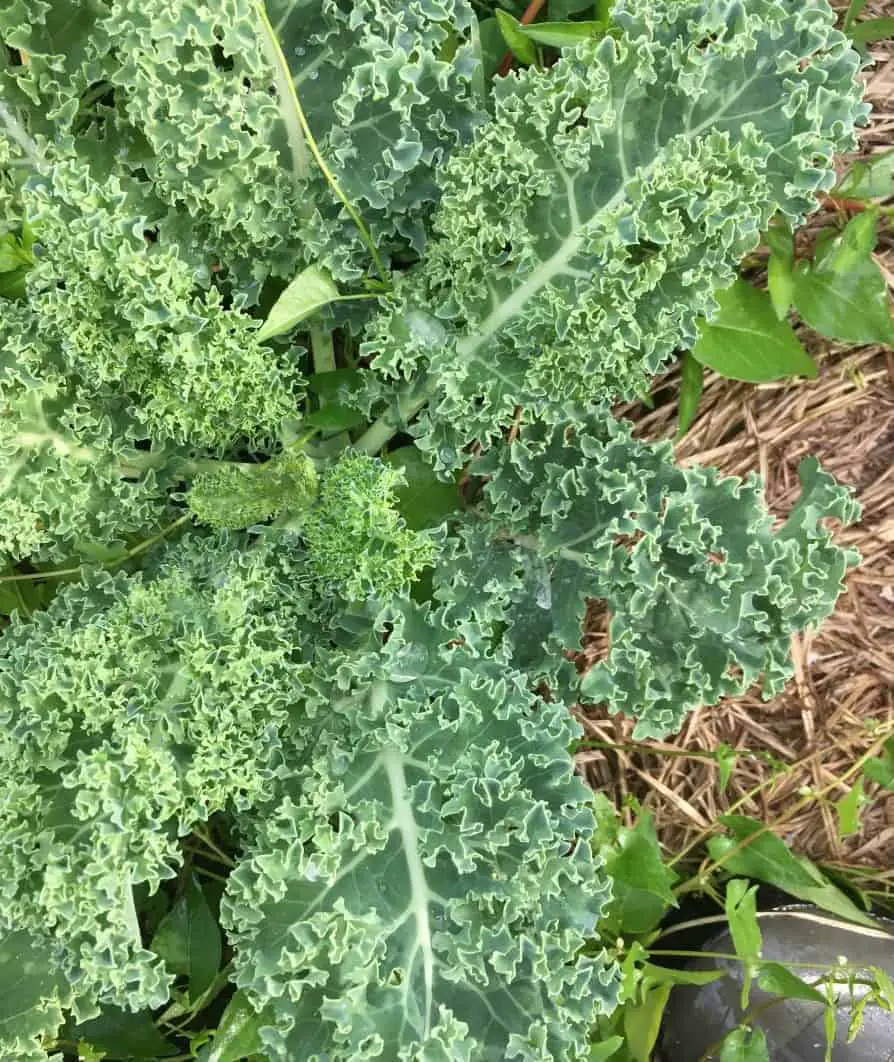 Easy Beginner Fall & Winter Garden
Sow root crops like carrots, beets, turnips, kale, winter radishes, collard greens and kohl rabi 70-90 days before your first fall frost.
Sow fast growing greens like cold hardy lettuce, spinach, arugula, mache, asian & mustard greens about 40-50 days before first fall frost.
Observe your garden and the weather. Notice how the frosts will wilt the greens or root tops then rebound with the warming daytime sun.
If you feel adventurous explore season extenders. The easiest one to start with is row cover (frost protection fabric).
If you use season extenders sow greens in them 30 days before first fall frost, up until 2 weeks after.
Even though it is not a crop, you might want to consider planting a Japanese umbrella pine as it is very cold hardy.
Intermediate Fall & Winter Gardens
Start your heading brassicas (cabbage, broccoli, cauliflower) to be transplanted at 6 weeks old about 80 days before first fall frost. You may wish to give these crops more time. If you're growing the winter and overwintering cabbages then you'll need 100 days from the date of transplanting. Parsnips take 100 days to grow to maturity and usually take a couple of weeks to germinate.
Sow root crops like carrots, beets, turnips, kale, winter radishes, collard greens and kohl rabi 70-90 days before your first fall frost.
Sow greens for both fall harvest and deep winter season extenders with succession planting. Usually fall crops need 40 days before first fall frost and you can sow in the season extenders a couple of weeks after.
Use season extenders like heavy weight row cover, cold frames or tunnels.
Learn how to vent your season extenders.
Try keeping your season extenders into the colder months.
Experiment with overwintering crops. Grow them small, young and low to the ground before the heavy snow or use season extenders.
Although not a crop, fern care in winter is also possible if you'd like to grow ferns.

Do you need season extenders?
Whether or not you use season extenders in your fall and winter garden depends on how cold of temperatures you get and when. In our location, we hold off on using season extenders until Nov or when -5C/23F is predicted. Before then we help the crops have better cold tolerance by letting them freeze and rebound with the light or heavy frosts. I've discussed season extenders in Grow 365 Days a Year. I do make sure I have frost protection fabric handy and keep checking the weather in case a cold snap happens.
More posts I've written on fall & winter gardening
I hope you liked this Ultimate Guide to Fall & Winter Gardening.