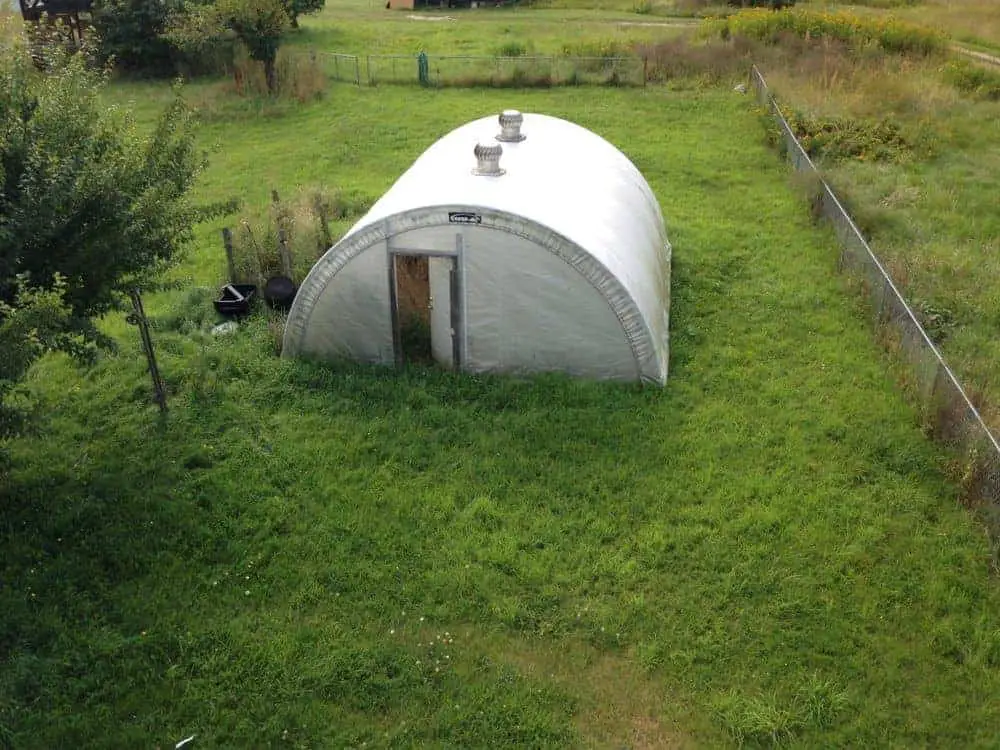 Growing Food Year-Round in a Greenhouse has been a dream for a long time!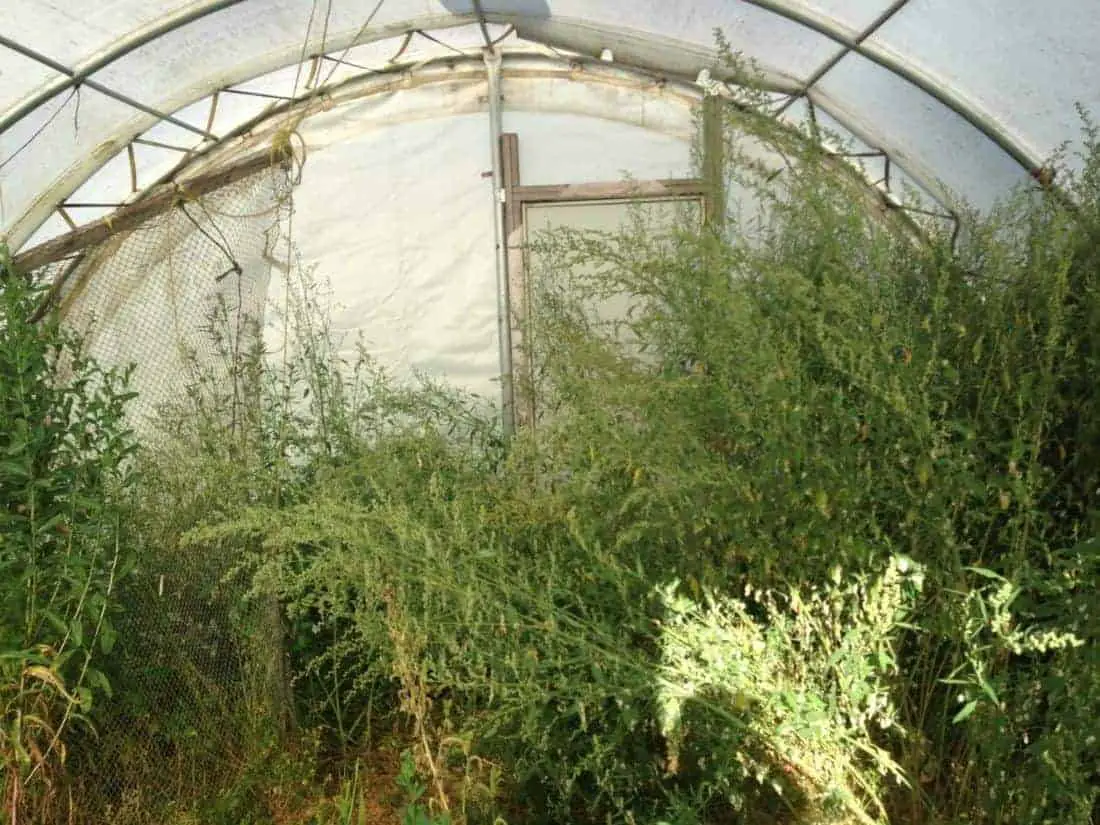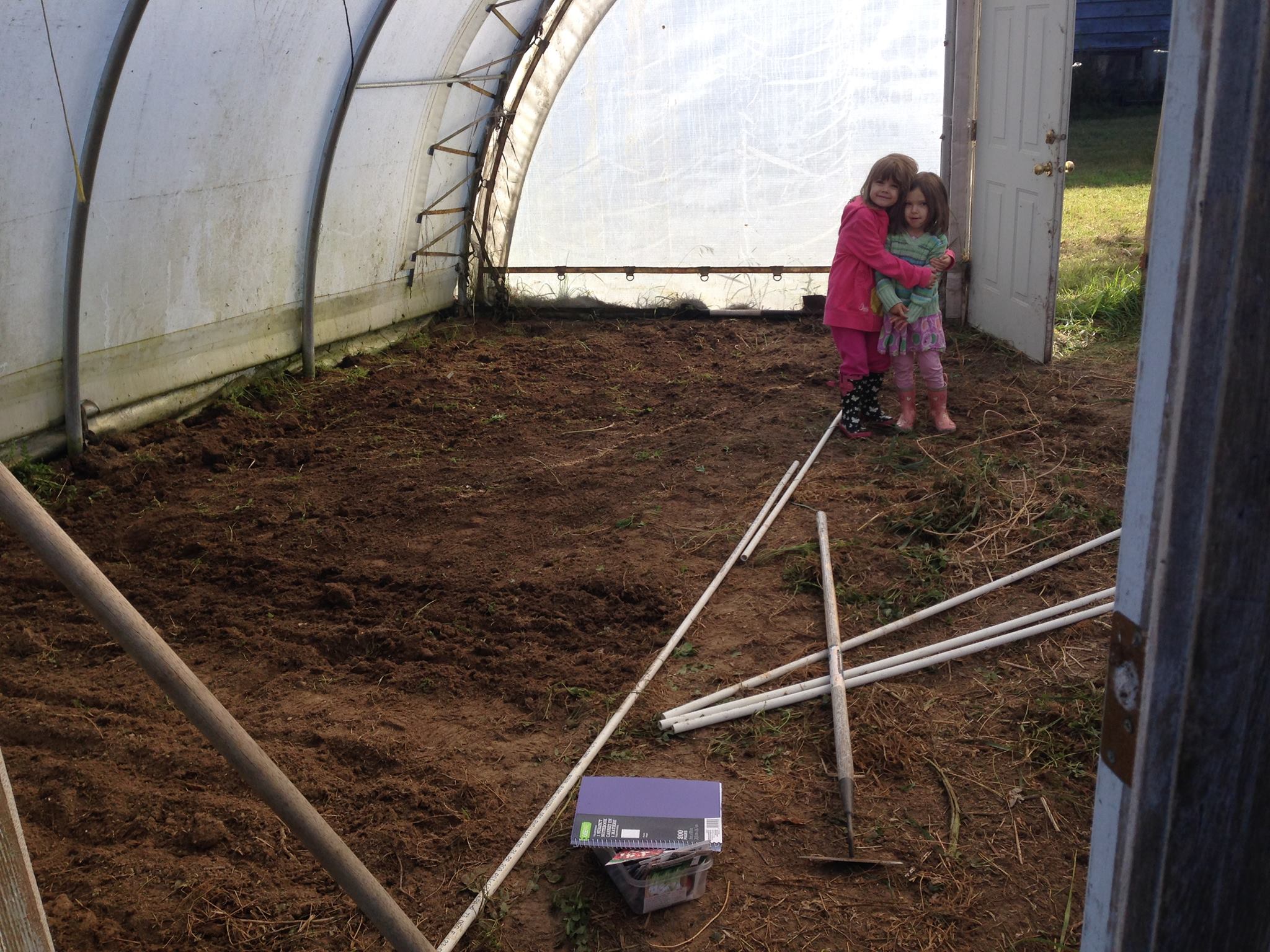 It's mid-September here in Canada and I just sowed the last of my winter gardening crops.
Above is the 'before photo' of our backyard and new greenhouse, next season it will look a lot different after we put in our garden and perennials. The next photo is the weed disaster that we inherited. The last is taken 2 weeks ago after I cleaned out the greenhouse and sowed our crops with the girls.

I feel blessed to have greenhouse on this new acreage and that opens more opportunities for year-round gardening. Having a greenhouse year-round means some careful garden planning, crop rotation and good soil restoration though. Our greenhouse looks rectangular but when I measured it, it was around 19×19 (guessing a 20×20 with the outside beams). I wish I could tell you more about it but because I didn't put it up I don't know too many details.
Previously on my old blog Little Mountain Haven I'd shared with you our succession sowing schedule for our old polytunnel greenhouse (the plastic and pipes we've kept to build low tunnels with in our new garden). It looked something like this: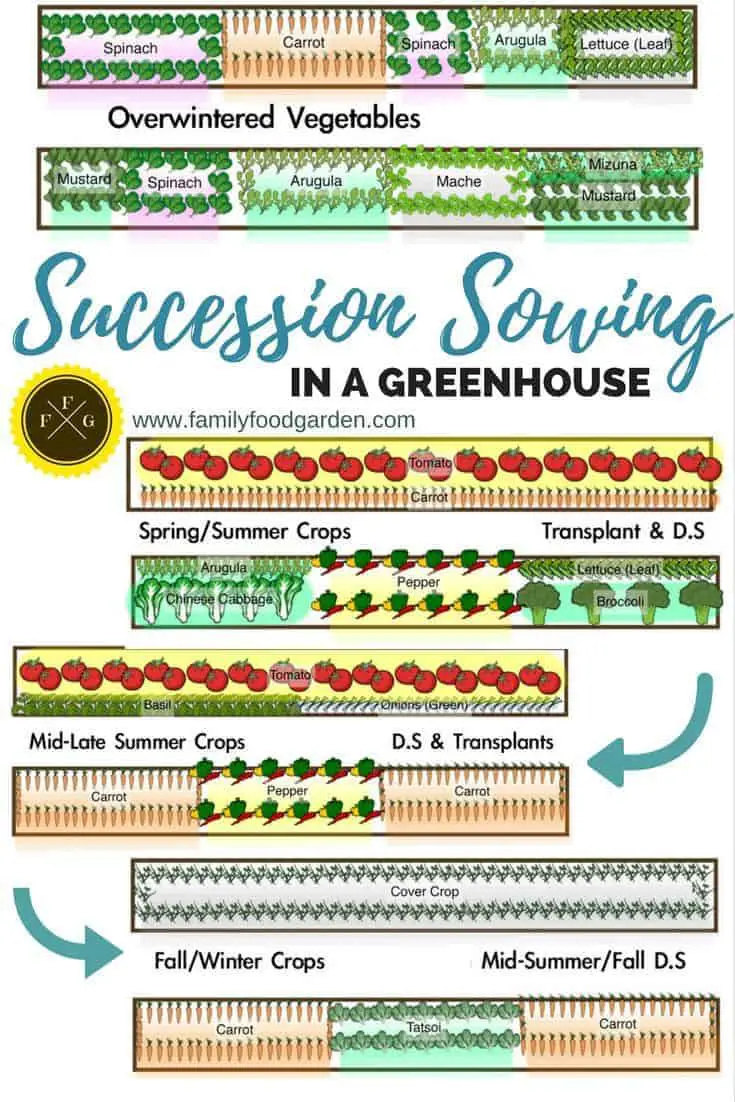 Greenhouse gardening sowing schedule for a continuous harvest year-round


I sowed all of our fall and winter crops Sept 4th & 8. Next year I'd like to reserve a corner for some earlier sowing, maybe mid-August. You don't want to sow too early because it's hot and can make the plants bolt and go to seed.
Our first frost this year was Sept 13th, but the greenhouse stayed frost-free and likely will until it dips well below zero. Our turnips were the first to sprout after just 2 days, the rest of the seeds have been coming up consistently since. Some crops are experimental: broccoli, cold hardy cauliflower (purple cape is supposed to be able to handle -10C/14F) and overwintering Galleon cauliflower down to -18C/0.4F) and I had some old parsnip seeds that I threw in there, they take 100 days so they might not get large enough.
I'm looking forward to all the crops filling in & will keep updating this article with photos with the progression!