A raised vegetable garden bed has many benefits.
After 9 years of gardening in both raised vegetable garden beds and ground level, I much prefer the raised beds.
Raised Vegetable Garden Benefits:
Better drainage
Earlier snow melt in the spring
Early soil warming (which means earlier spring gardening!)
Control over your soil amendments (they don't wash away as easily)
They look beautiful
Great for growing root vegetables
Deeper soil has been known for larger plants because of better root expansion
Sometimes reduced weeds, especially ones that spread by roots and rhizomes not just seeds.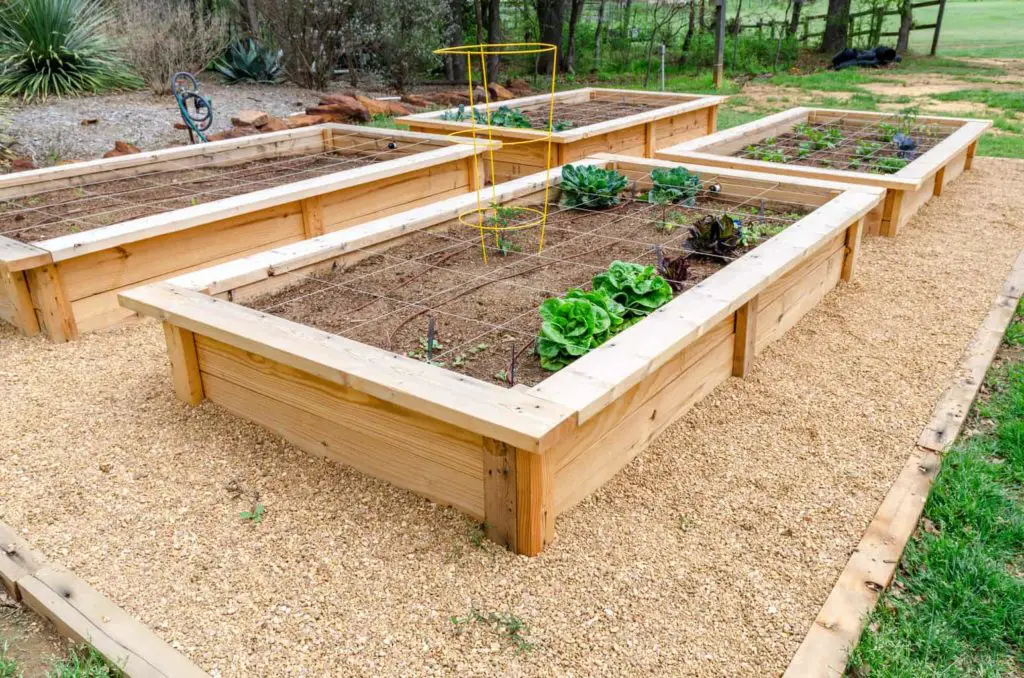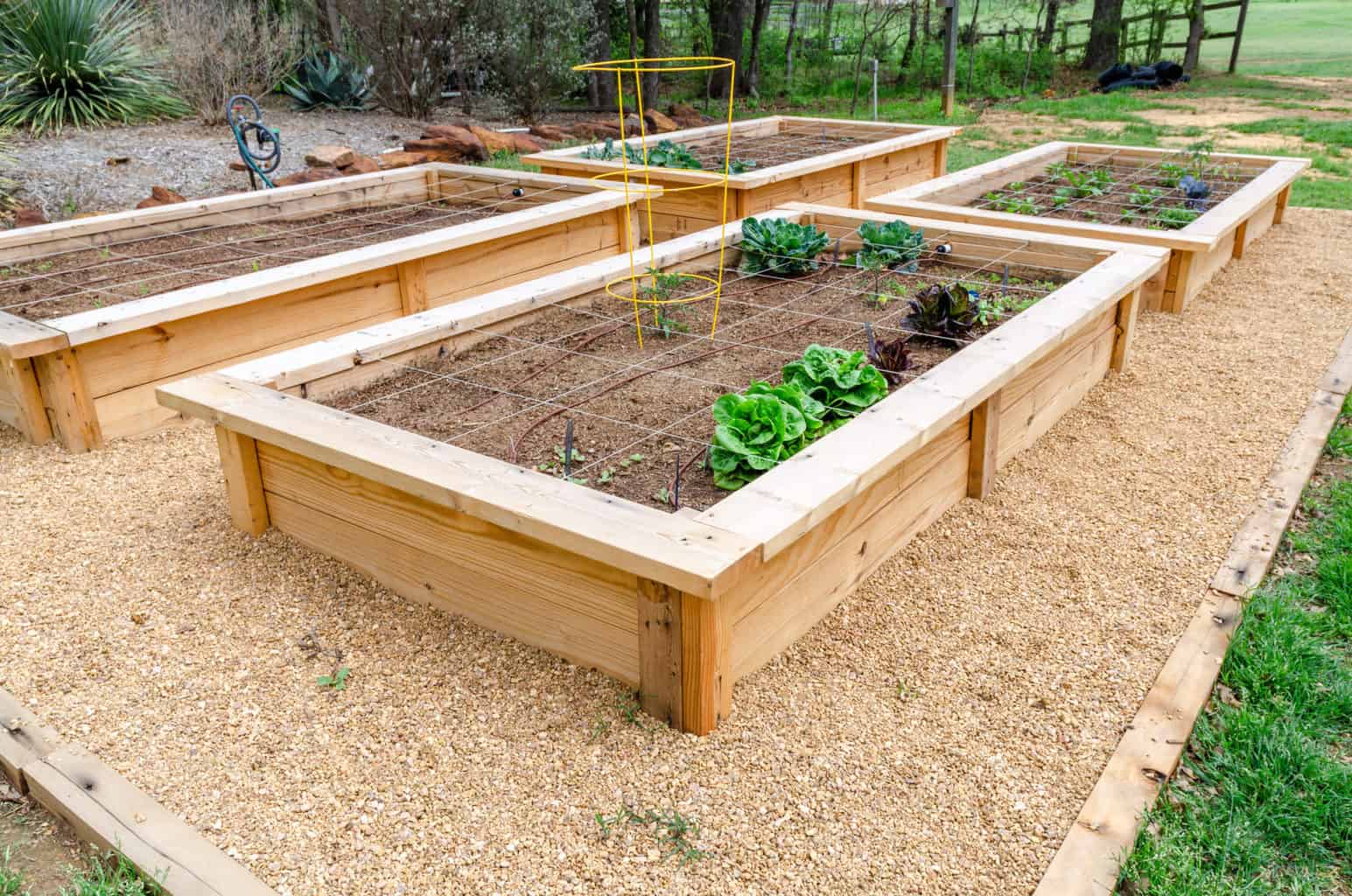 Our Raised Vegetable Garden Bed
The wood for our raised bed was pine, cedar would have been great as it doesn't rot as fast as other wood.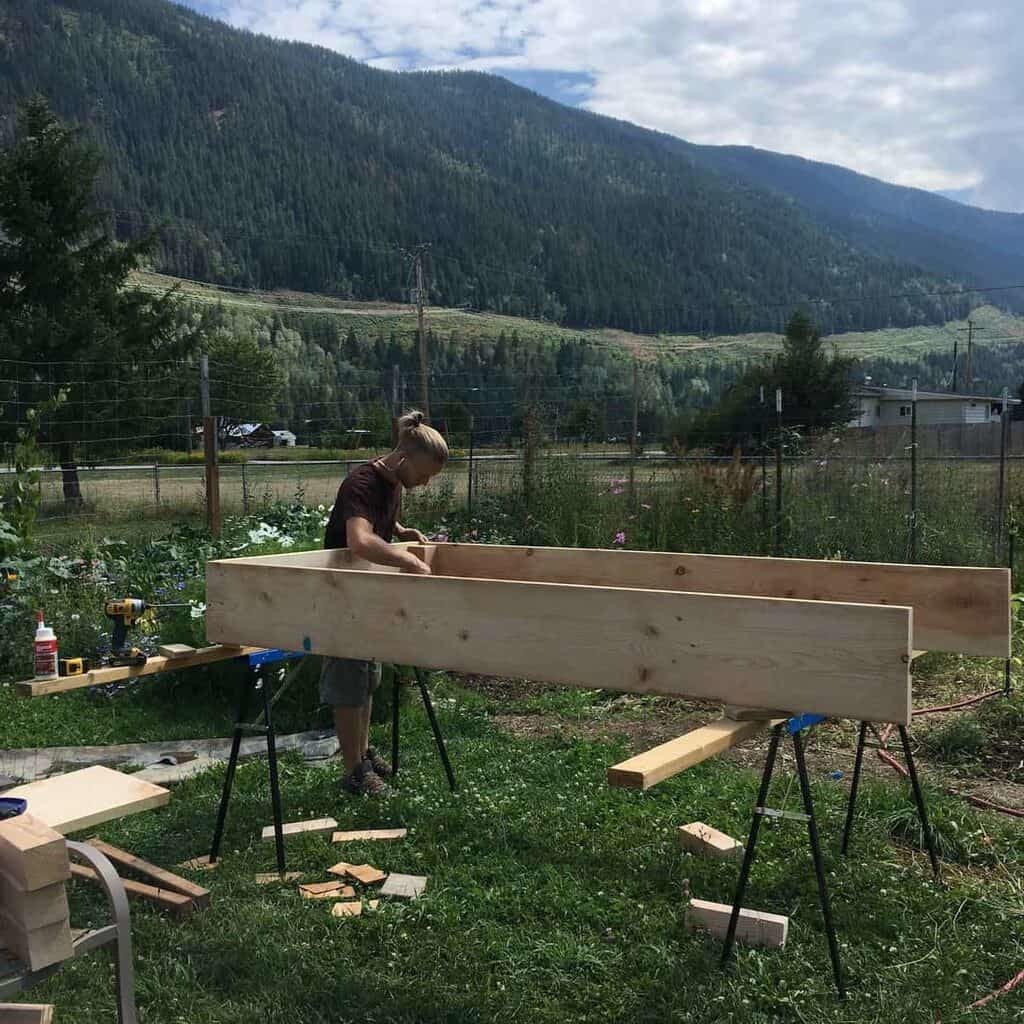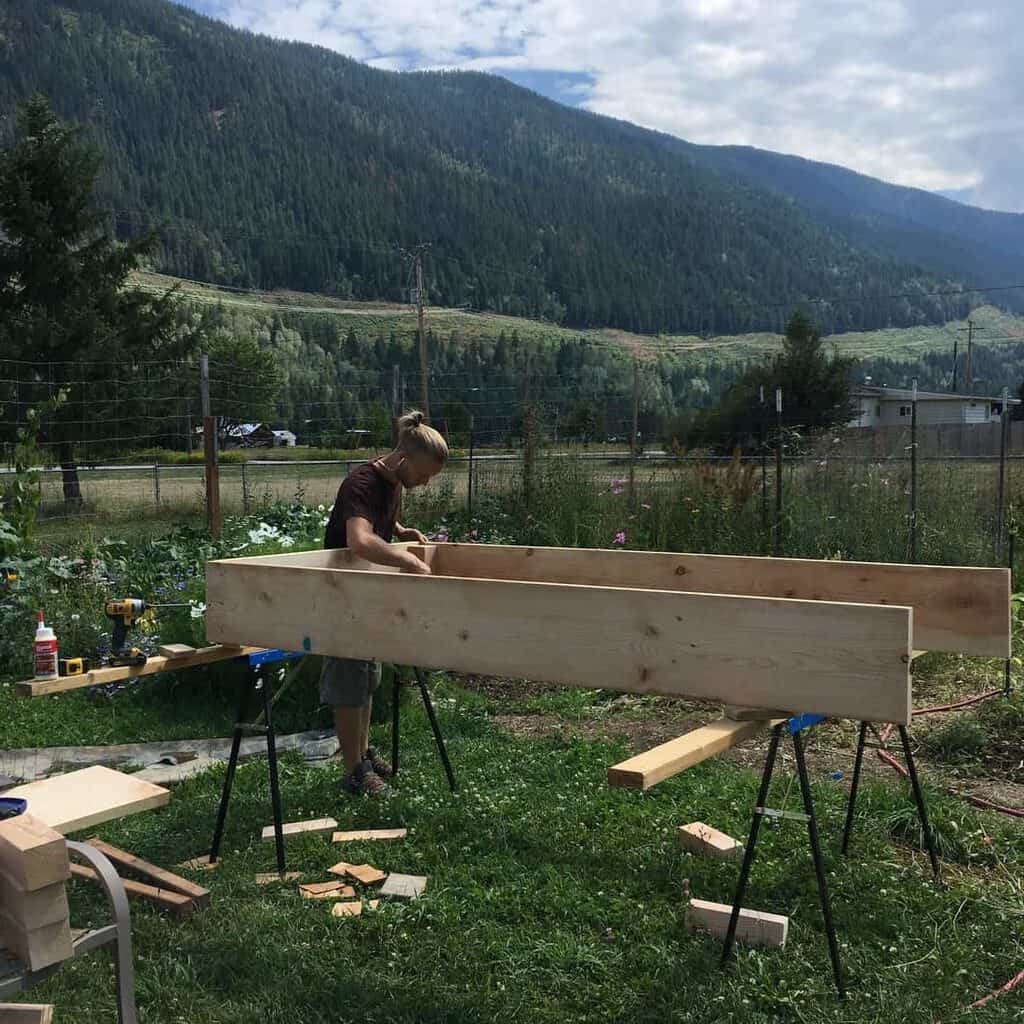 We made our raised vegetable garden bed 4'x8′, 12 feet deep, which is a nice large size.
We added supports in the corner of the beds to reduce warping.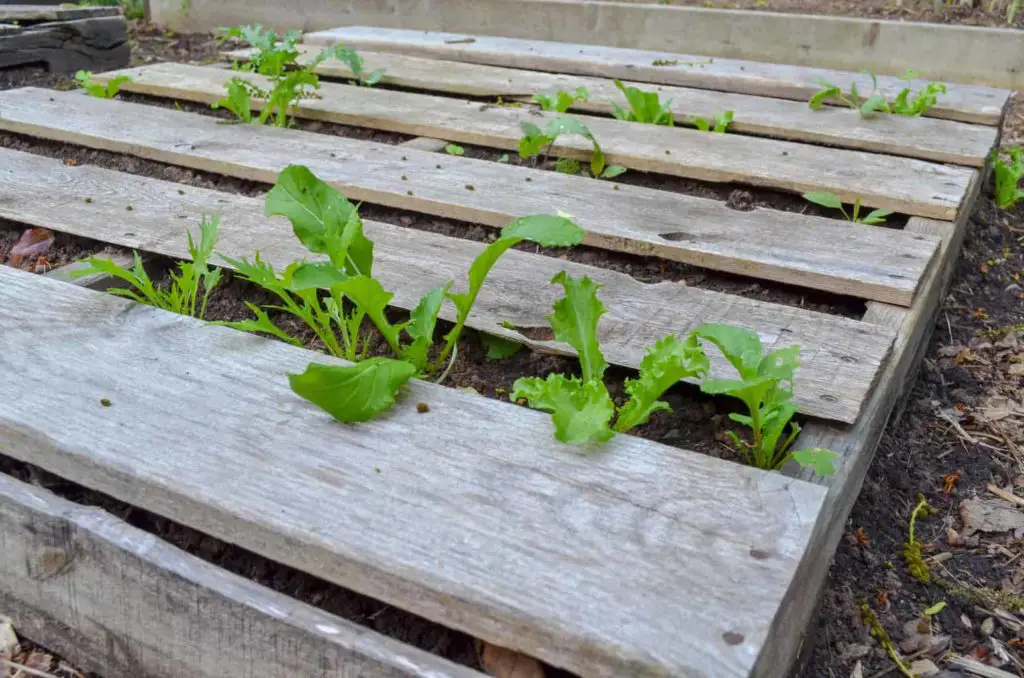 The soil for our raised garden beds was purchased in bags.
I wish we knew someone to get topsoil from but we didn't. Gardening with clay soil has been challenging to grow food in. It's full of weed seeds and will take years to build up. We chose to not use any 'free' clay soil in our new garden beds. If you have clay soil, you will probably have to amend the clay soil for your crops.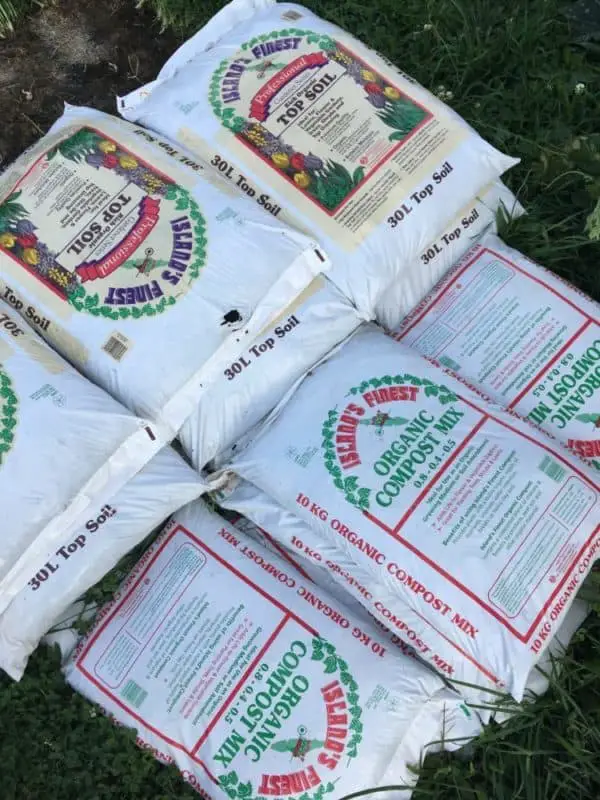 The nice thing about new garden beds is that you add fresh soil, there's a reduced chance of lots of weeds.
Whenever we've used free soil it's full of weed seeds. Not always worth it.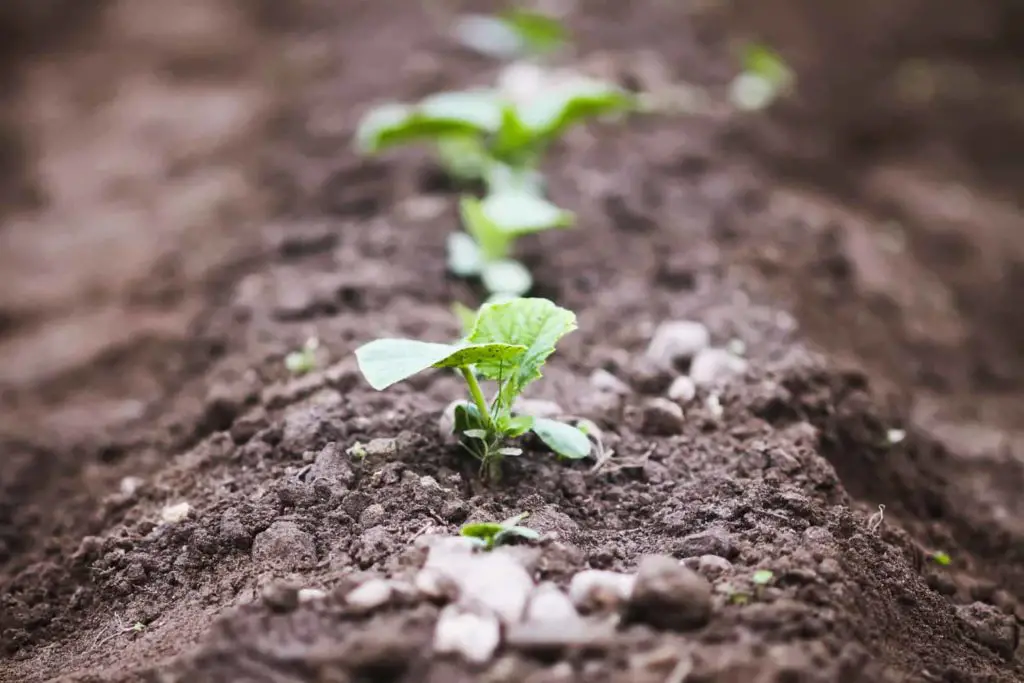 Organic Soil Mix for a Raised Garden Bed
Our homemade compost mix at the bottom layer
Sunshine mix #4 Organic mix (we used 3 bales, which are 3.8 cubic ft each)
6 bags of Organic Top Soil (we used Island's Finest)
6 bag of organic compost (Island's Finest here in Canada)
I sowed fast-growing fall crops in our raised vegetable garden beds as it's August. There are certain crops better suited to raised vegetable garden beds. 
Do you have raised vegetable garden beds? How did you make yours? Do you have a favorite soil mix?