Family Food Garden may collect a share of sales or other compensation from the links on this page.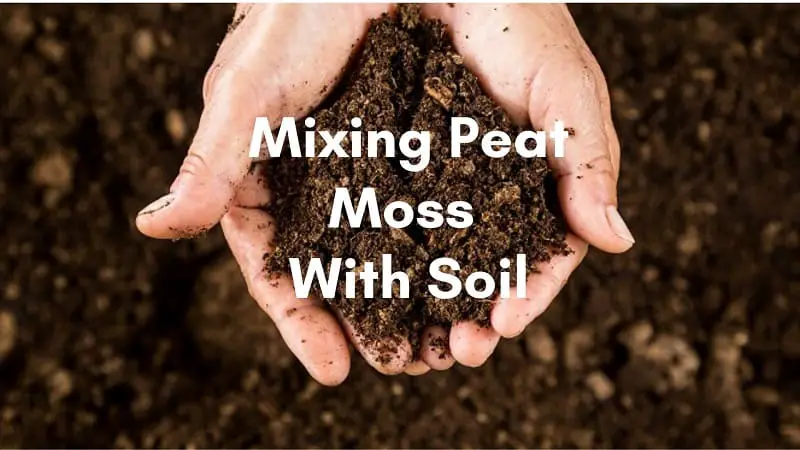 Peat moss has been a gardener's secret weapon for over 100 years. You may be surprised to learn that peat moss isn't just for gardening… well maybe it is today, but it hasn't always been that way. Peat is considered a fossil fuel and for centuries was used for that very reason because of its high carbon content.
Peat moss is very different from traditional compost, it decomposes over a long period of time and is made out of almost solely moss material. The decomposition happens without the presence of air, therefore the process of making peat moss can take several millennia.
Due to how long it takes to make peat moss, and our inability to mimic the natural process or speed it up in any way makes it non-renewable. The only way of extracting peat moss from the ground is through mining. This causes an upset amongst environmentalists as it is thought that peat moss mining releases vast amounts of carbon into the atmosphere.
Fortunately, peat moss harvesting is closely monitored and performed in the safest way possible. This is to ensure as little damage as possible is done to the earth's atmosphere.
Where is Peat Moss Found?
Only 3% of land on earth contain peat bogs, and even less than that are suitable for peat moss mining. From that there is only approximately 0.02% of peat bogs that are minable, making the substance very precious indeed.
Russia is the number one peat moss producer in the world, closely followed by Canada. Most of the peat moss sold in the United States is produced in Canada. Peat moss is usually found in the northern hemisphere, although southern countries such as Chile, New Zealand, and Tazmania also harvest peat moss.
Peat Moss VS Compost
Both peat moss and compost are mixed with soil however they are very different. Here are some of their differences:
Peat Moss
Non-renewable
Acidic
Retains water
Expensive
Free of weed seeds
Doesn't promote fungal growth
Great aeration
Compost
pH neutral
Made of decayed organic matter
Dense and compact
Full of beneficial microorganisms
Contains nutrients
Affordable
Often contains weed seeds
Must be sterilized before use
Peat Moss Uses in the Garden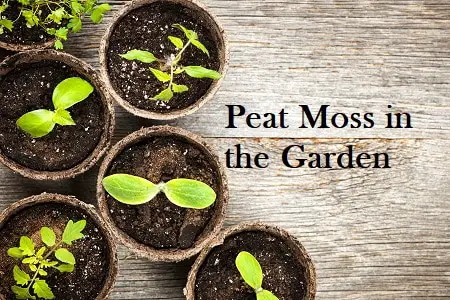 Peat moss is acidic and therefore is often used as a pH amender, perfect for growing vegetables and other low pH level plants. If your plants prefer alkaline soil, you will be better off going for a traditional compost rather than peat moss so as not to lower the pH level too much.
Gardeners also use peat moss for changing the texture of the soil. For example, thick, clay-like soil can be mixed with peat moss to lighten it and give it a more fluffy texture. If your soil is dry and crumbly, mixing some peat moss in with it will help it hold its shape and retain moisture.
Have you ever tried to grow plants from seeds? It's not as easy as it sounds right! Peat moss mixed in with soil of your choice is extremely beneficial for new seedlings. Naturally, peat moss is very sterile and doesn't promote fungal growth or bacterial buildup near the seed. Another reason peat moss is so good for growing seeds is that it created a great soil texture that is perfect for supporting new roots.
Mixing Peat Moss With Soil Gardening Guide
Now for the important part. We have looked into what peat moss is and all of its benefits in the garden, but how do we actually mix it in with the soil?
There are a few methods, if you are looking to spruce up your soil texture a little and improve moisture retention in the soil then use the ratio 2:1 – two parts soil to one part peat moss. You can tweak this formula as you see fit, depending on your soil conditions.
If you are looking to plant seeds, follow this peat moss and soil mixing guide to get a great soil mix that your seeds will love:
Mix 4 parts peat moss, 3 parts of garden soil, and 3 parts compost in a bucket.
Moisten the mix using a hose or a few cups of water depending on the quantities you are producing. Wet the mix until it is damp, not saturated.
Mix the contents of the bucket well until all of the mixtures is damp.
Place the mixture on a baking tray and heat in the oven for sterilization.
Heat the mixture in the oven until it reaches a maximum temperature of 180 degrees Fahrenheit.
Let the mix cool for at least an hour.
Once cool, place the mixture in pots and start panting.
Reasons Not to Use Peat Moss On its Own
Peat moss should never be used on its own, the main reason being that it is a natural material and will decompose quickly when exposed to the right elements. Although peat moss takes a while to decompose when mixed with other substances, on its own it can decompose at a very fast rate.
When peat moss decomposes it becomes denser and compresses, causing the plant roots to suffocate. This doesn't happen when it is mixed with soil because it isn't exposed to so much air when used as part of a soil mix.
Hydroponic growing methods do not use soil, this is a way of growing plants in a nutrient-rich water base with a mixture of peat moss, rock wool, clay pellets, and other natural ingredients. Even during hydroponic plant growth, peat moss is rarely used alone.
Pros of Using Peat Moss:
Peat moss doesn't make a mess
Great water retention qualities
Doesn't contain weed seeds
It is sterile
Free of artificial chemicals
Readily available
Very acidic and can alter the pH level of the soil
Loosens compact soil and makes it more breathable
Cons of Using Peat Moss:
Doesn't contain many nutrients
If it dries, it takes a long time to absorb water again
Not all plants like an acidic environment
High price point
Non-renewable
My name is Isis Loran, creator of the Family Food Garden. I've been gardening for over 10 years now and push the limits of our zone 5 climates. I love growing heirlooms & experimenting with hundreds of varieties, season extending, crunchy homesteading and permaculture.