Family Food Garden may collect a share of sales or other compensation from the links on this page.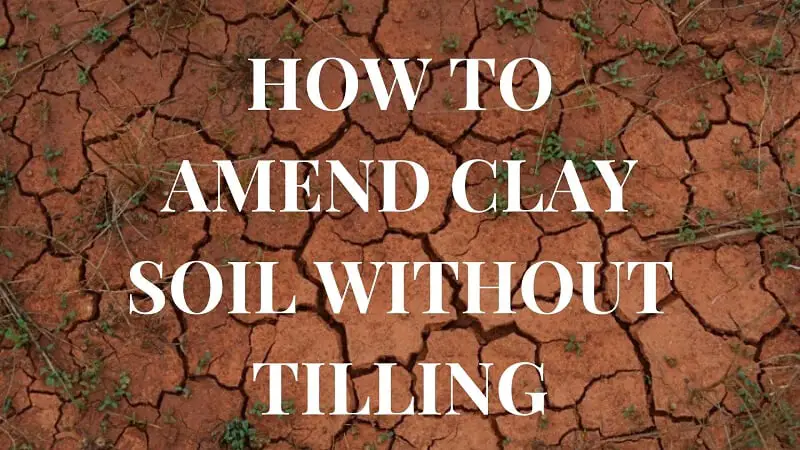 Everywhere in the world has a different soil composition. Unless you are planting your plants in pots, you will likely be using the soil that is found in your garden as your base and treating it accordingly when needed. Understanding what soil you have will greatly improve your plant's health and makes tackling challenges a lot easier.
Soil is split up into two main categories, sandy soil, and clay soil. Soil that is considered sandy is highly porous and drains very well, it acts a lot like a filter. This type of soil struggles to hold any water and if not used with the right plant, can be detrimental to the plant's health.
Clay soil on the other hand is very dense and doesn't let water drain from it easily. When watered it appears to just pool at the surface of the soil. It is also extremely high in minerals and contains little to no living organisms in it.
Have a look at the soil in your garden, is it sticky and clumpy when wet? Does it form puddles every time you water your garden? Is it hard to remove the soil from gardening tools? If the answer is yes to the above questions, then it is very likely you have clay soil. If you live in a hot and dry climate, clay soil will look a little different. It will be hard and heavy with lots of cracks, and you will find it very difficult to dig up.
Only 7.5% of the earth's surface is suitable for agricultural use, the rest is almost infertile unless treated in some way. So as you can see, there must be a way of turning harsh soil into a haven for plants to grow in.
Problems With Clay Soil
Clay soil will suffocate a plant's roots and does not allow seeds to sprout due to its poor aeration. There are a lot of hurdles that come with having clay soil on your land, here are some of the difficulties you may face:
Hard to Work With
Clay particles are the finest soil particles around, this can make your life difficult if you need to dig it up. Clay particles stick together as if they are united and the soil becomes a completely solid structure when dry. As you can imagine, digging this stuff up with just a shovel can be very challenging indeed.
The same goes for wet clay. Yes, you will find it easier to dig up as it becomes more of a sludgy texture, but it will be much heavier and just as hard to handle. Regardless of whether you have wet or dry clay soil, you might need some assistance if you have a lot of lands to dig.
Compact and Disturbed
Is your house a new build? During the building process, the soil is disturbed massively. Clay soil that lies quite a deep underground can be brought to the surface by heavy building equipment.
The use of heavy machinery then packs the soil together even tighter making it harder to move and dig afterward. More often than not a thin layer of soil is placed over the excavated areas masking the clay soil that lies beneath.
Poor Drainage
As we mentioned earlier, clay soil does not drain well at all. This means that water stays in the clay for a long time and dry clay struggles to soak up water.
Soil Stays Cold
If you have had a very long winter, or live in an area with lots of snow, clay soil can take a long time to warm up. This can be an issue for spring and summer blooming plants and can stunt their growth.
Clay Soil Pros:
Full of nutrients
Retains moisture
Contains calcium
Holds potassium
Contains high levels of magnesium
Clay Soil Cons:
Slow draining
Alkaline in pH
Hard to work with
Compact
Plant roots struggle to grow
Slow to warm
Ways to Amend Clay Soil
There are a lot of ways to change clay soil for the better. Better yet, you don't need to till clay soil to amend it. Here are a few things you could do:
Integration
This is the best way of changing the soil without tilling. You need to poke holes in the soil, make sure they are relatively deep and a few inches wide. Remove the clay and dispose of it accordingly. Finally fill in the holes with compost or other organic matter. In time, this will change the chemical composition of the soil.
Digging
This is similar to tilling, but doesn't require a tiller and can be spread out over a long period of time. Dig a hole in the area you wish to improve and fill it with old food scraps. Once the hole is full, cover it with some clay or good quality soil if you have some. This will encourage microorganisms to bring the soil back to life.
Mulching
If you have a lawn that needs to be mowed frequently, it is in your best interest to get a lawnmower with a mulching feature. Scatter the mulch over the clay soil or use it as organic matter for integration.
Top Layer Dressing
Adding a layer of 'good' soil mixed with mulch or compost will change the clay texture slightly, however, this isn't a long term solution by any means.
Liquid Aeration
Liquid aeration products can work wonders on clay soil, but they should never be used as the only soil improvement method. This is more of a chemical solution and one that not everyone is a fan of, especially if you want to grow organic plants and vegetables.
Plants That Grow Well in Clay Soil: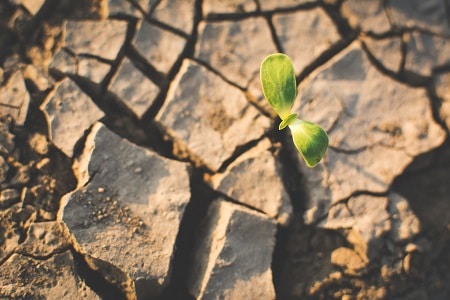 Sometimes the best way to fight the problem is to accept it. There are lots of beautiful plants that thrive in clay soil, here is a list of our top 10 favorites:
Castor bean
Iris
Baptisia
Miscanthus
Heuchera
Platycodon
Rudbeckia
Hosta
Aster
Achillea
You May Also Like: Best Soil For Seedlings
My name is Isis Loran, creator of the Family Food Garden. I've been gardening for over 10 years now and push the limits of our zone 5 climates. I love growing heirlooms & experimenting with hundreds of varieties, season extending, crunchy homesteading and permaculture.