Wouldn't it be lovely to have a garden table in your garden?
One of my favorite garden designs always includes an eating area close to the garden.
When you have a garden bench or a garden table close to your garden you're creating a wonderful and calming place to just 'be'. Eating outside has many benefits like enjoying fresh air and eating around your plants. It's also easy to harvest some fresh veggies and prepare a healthy garden salad. Grab some fresh mint for your drinks and some flowers for the table and voila! Eating in paradise.
Groundbreaking food gardens  has some great garden design ideas for creating a backyard eating area within your garden

Tips for Backyard Eating Area
Grow flowers and herbs close to your eating area for wonderful scents and scenery
Grow edible landscaping in raised beds around your garden table
Create a patio area facing your garden
Plant salad crops for a quick harvest and make a fresh garden salad outside on your garden table!
It helps to grow mosquito repelling plants around your eating area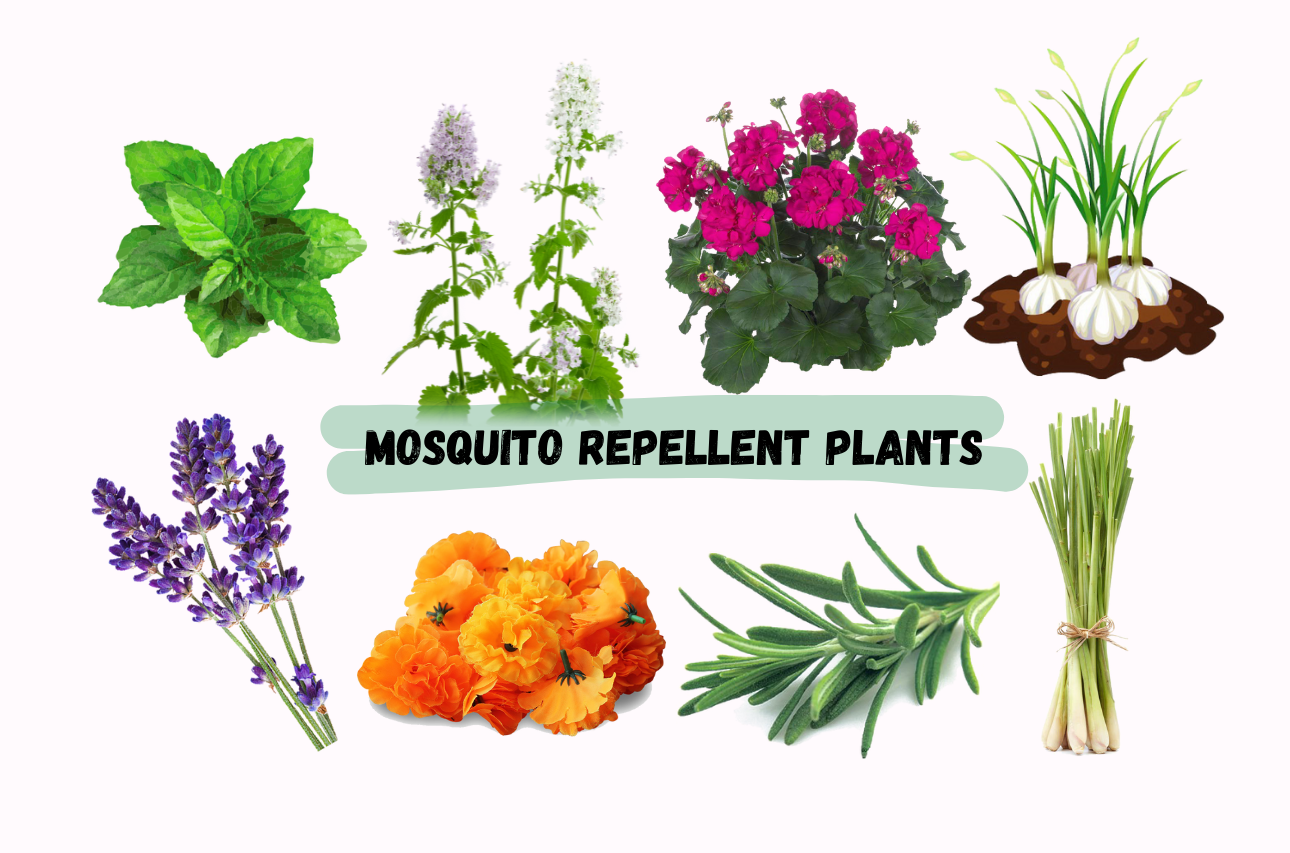 Mosquito control plant from the Indian Spot
Great mosquito repelling planter idea from Salisbury Greenhouse
DIY Garden Table Plans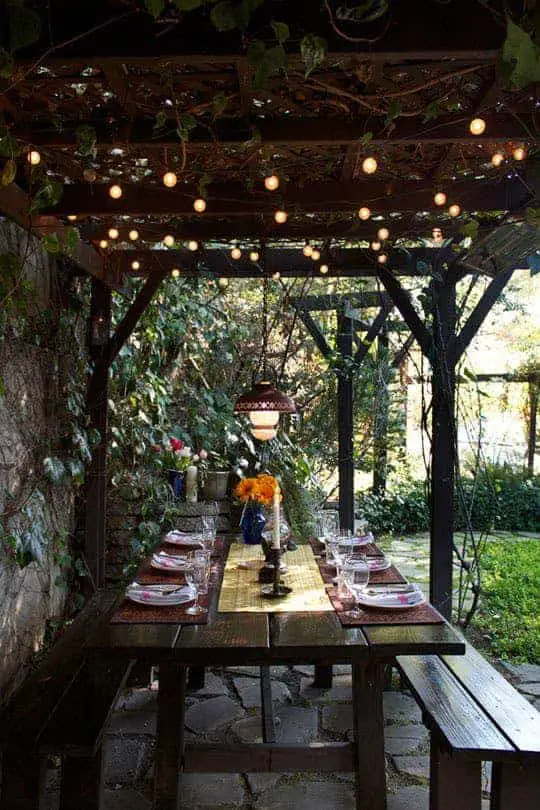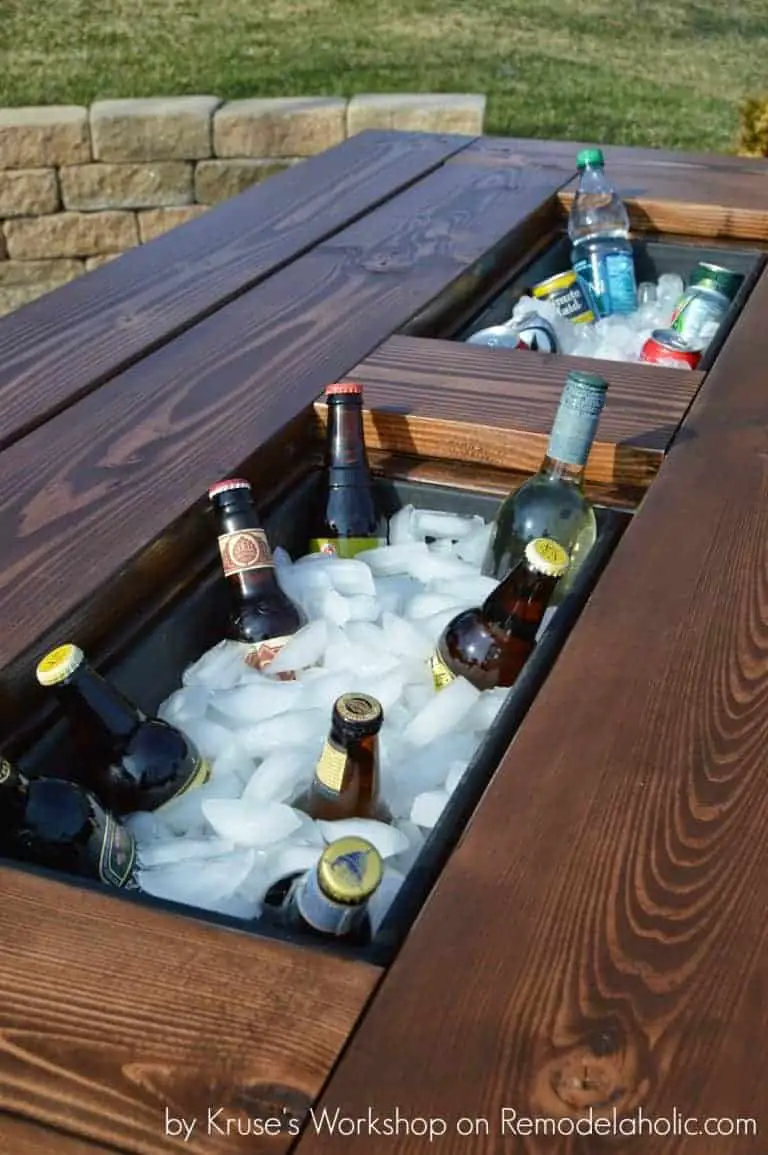 Patio table & ice box DIY tutorial at Remodelaholic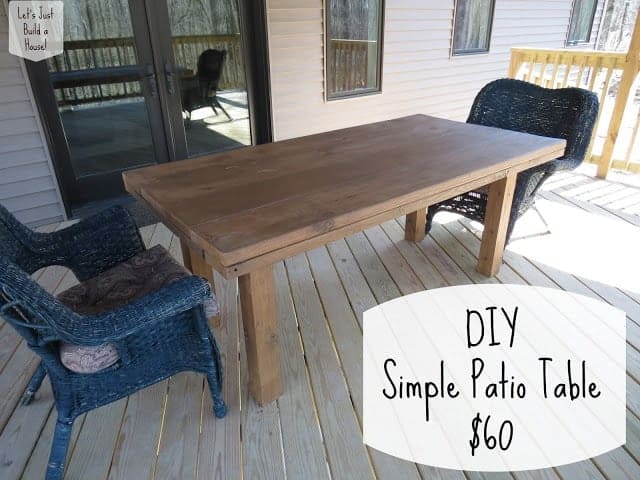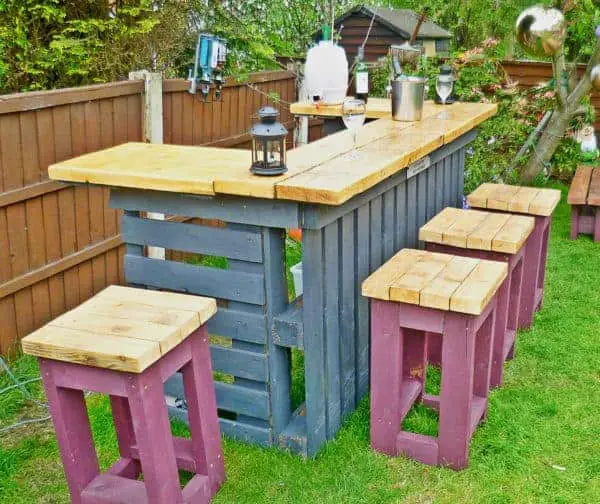 Garden bar from recycled pallets- tutorial from Recyclart