Family Food Garden may collect a share of sales or other compensation from the links on this page.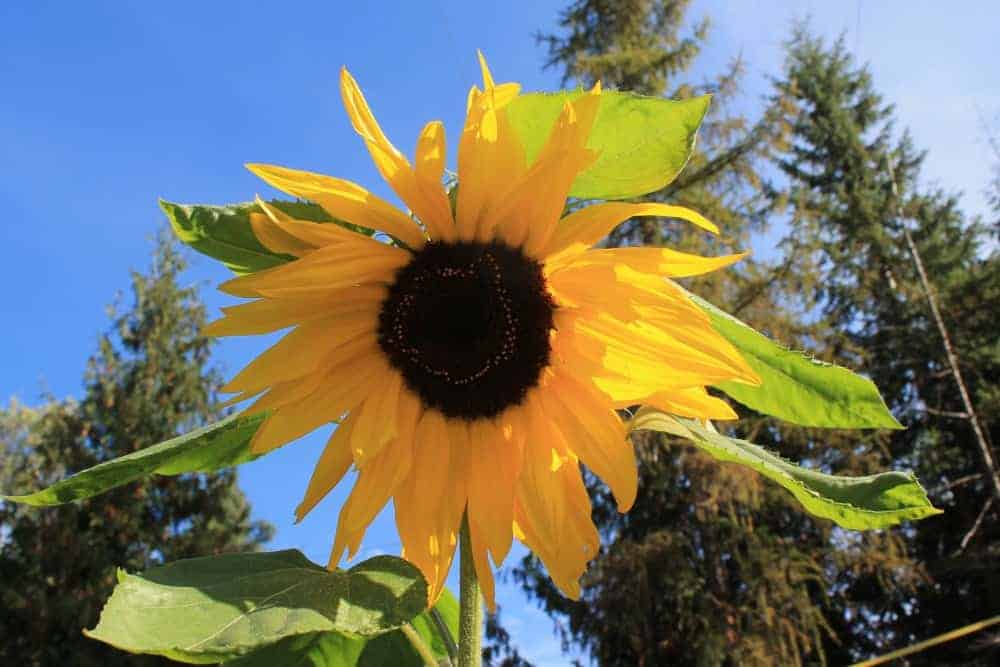 Sunflowers will brighten any garden, but can they perform a double duty as a trellis?
Depending on the size and height of the variety they can, but what can you grow up them?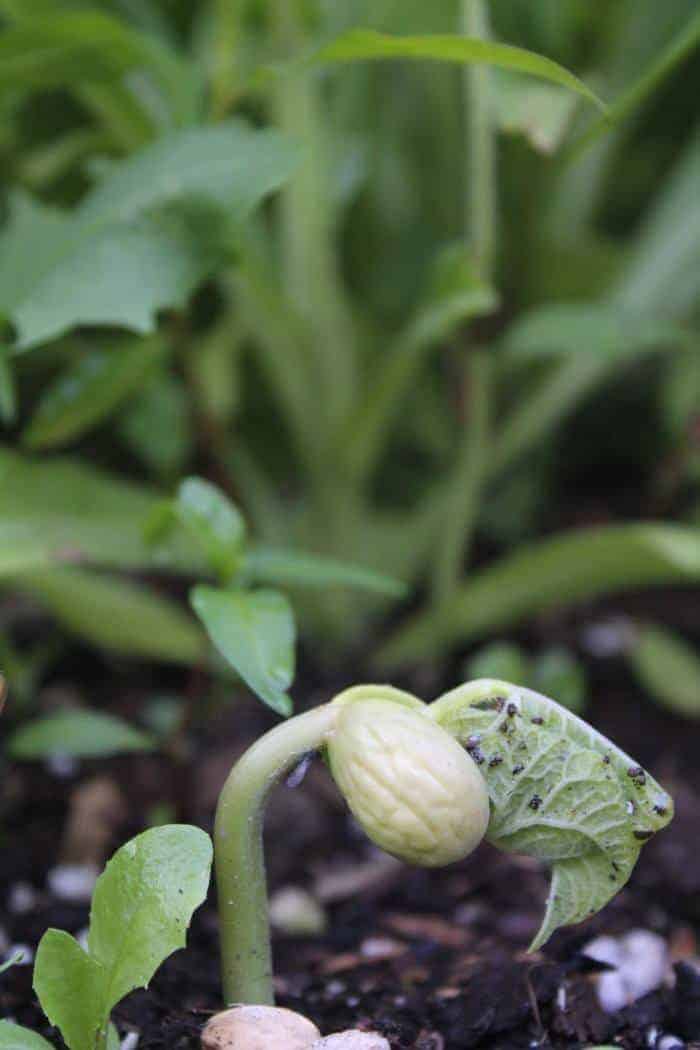 Things to Consider using Sunflowers as a Trellis are
Sunflowers have some varying degrees of allelopathy.
You need to grow vining crops up them.
Shading for the crops due to the large leaves.
Sunflowers falling over from the weight of the vining crop.
Sunflowers may not be the best support in very windy areas.


How to Grow Pole Beans (or other crops like cucumbers) up Sunflowers
Sow Sunflowers when the weather warms up in the springtime after the risk of frost, this is usually early or late May in our zone.
After 1-2 weeks sow your pole beans (make sure they are pole not bush beans!) at the base of the sunflowers. Don't put them too close as the sunflower roots take up lots of space (your pole beans will find their way don't worry).
Once the pole beans begin shooting out the vine, help the pole beans attach to the sunflower stem if needed.
Keep an eye on your sunflowers & beans and be ready to harvest about 2 months later.
The more beans you pick the more harvests you get so pick the beans every couple of days.
Sunflowers & Allelopathy
We grew pole beans up sunflowers many years ago before hearing that sunflowers were allelopathic– meaning they can actually reduce germination and growth in the surrounding plants because of toxins. Our beans germinated close to the sunflowers and grew up them but the yield wasn't great. We grew a dry bean not a snap bean so I'm really not sure if the yields would of been better or not. It did work nicely as a trellis but doing further reading on sunflowers and allelpathy it's been hard to know just how bad they affect the surrounding plants.
Read Related Topic: How Cold is Too Cold for Flowers to be Outside
Many people grow sunflowers all over their garden and don't notice decreased growth from allelopaphy.
I heard that cucumbers actually grow well up sunflowers so I'm going to try that this summer as well as pole snap beans and will report back!
Have you used sunflowers as a trellis before? Did it work?
Have you noticed sunflowers inhibiting the growth of plants?

My name is Isis Loran, creator of the Family Food Garden. I've been gardening for over 10 years now and push the limits of our zone 5 climates. I love growing heirlooms & experimenting with hundreds of varieties, season extending, crunchy homesteading and permaculture.