Vertical gardening beds make wonderful use of space. They add appealing architecture to your garden and create a fun edible space when you grow food on them.
Our kids loved playing around our bean teepee, and it was easier to harvest from as the beans were easily accessible because we used a vertical gardening bed.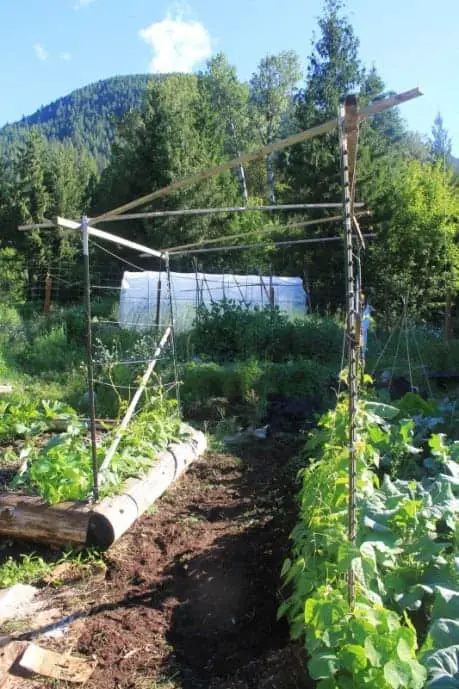 There are many plants that benefit being grown on vertical garden beds:
Peas
Beans
Cucumbers
Small squash
Vining flowers
Tomatoes
Vertical Gardening Beds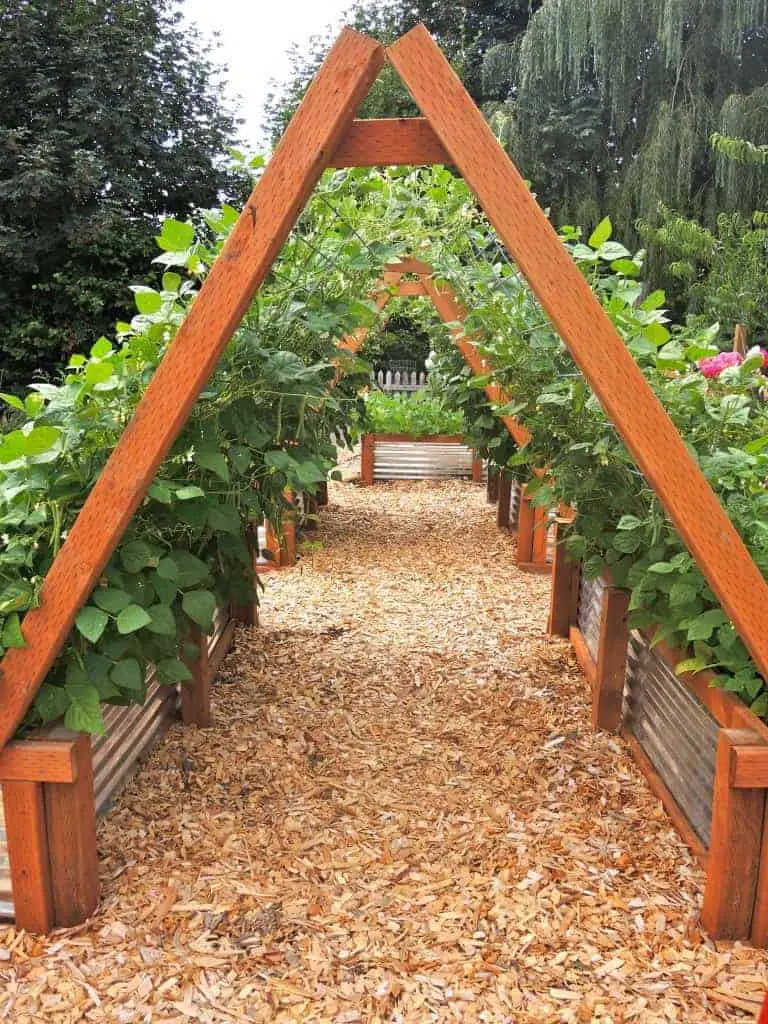 The bean vertical gardens are in full swing over at blueberryhillcrafting.com

This Vertical Garden is at the Fabulousbakerboy Cafe Spotted on little green dot.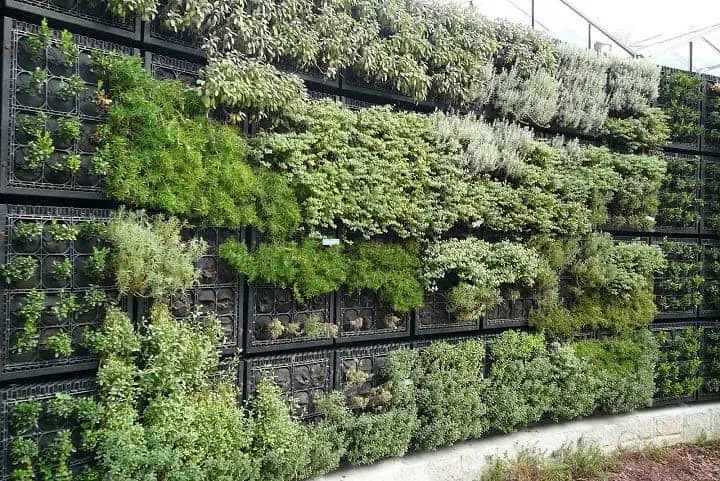 The Vertical Herb Garden at Atlanta Botanical Garden Apotted via Inspiration Green