Family Food Garden may collect a share of sales or other compensation from the links on this page.

Vertical gardening beds make wonderful use of space.
They add appealing architecture to your garden and creates a fun edible space when you grow food on them.
Our kids loved running through our pole bean tunnel we had many years ago and it was easier to harvest from as the beans were easily accessible.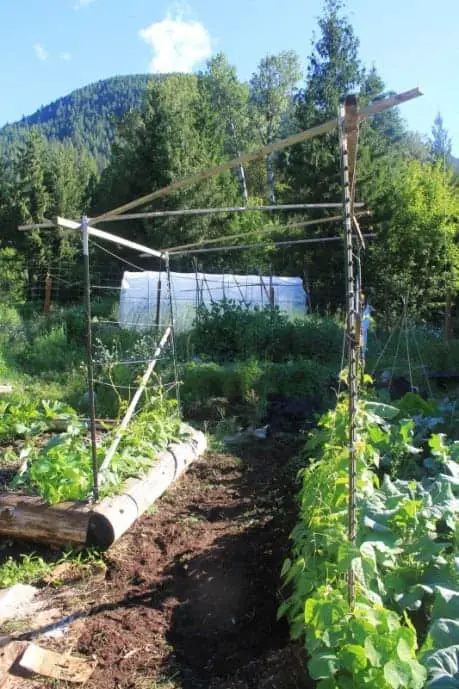 There are many plants that benefit being grown upwards:
Peas
Beans
Cucumbers
Small squash
Vining flowers
Tomatoes (see lots of tomato trellis designs here)
>>Want to take care of some weeds growing in the garden? Learn how to do so in this quick guide here!<<
Here are some great vertical gardening ideas
Be sure to check out this post too for even more vertical gardening ideas.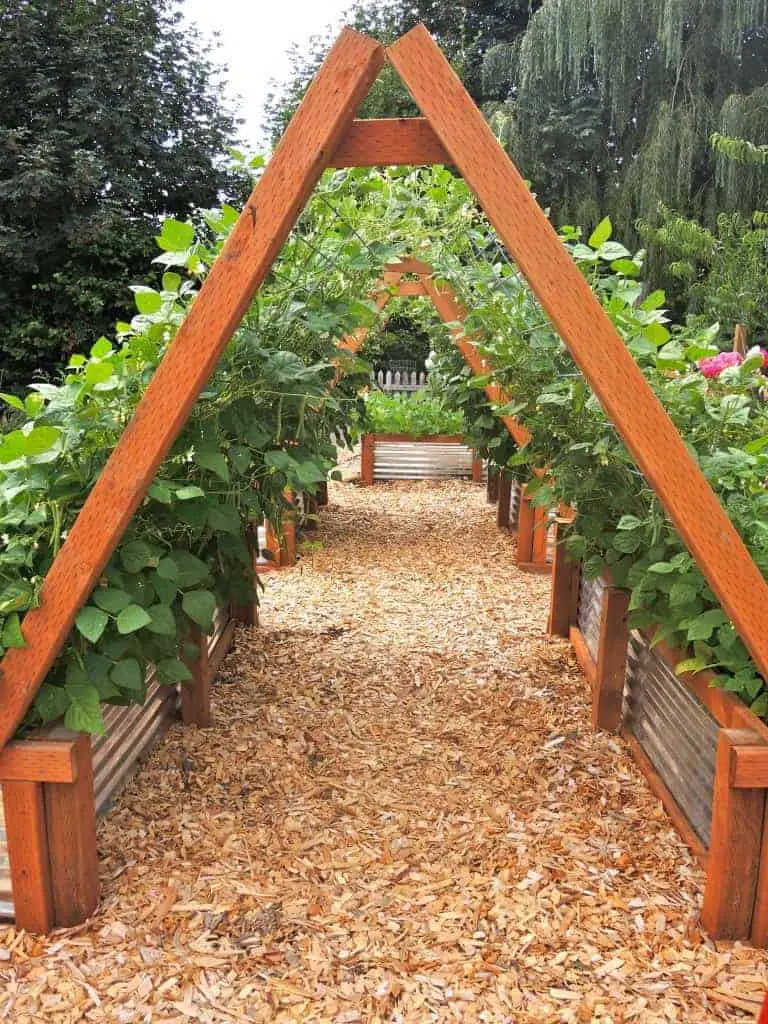 The bean teepees are in full swing over at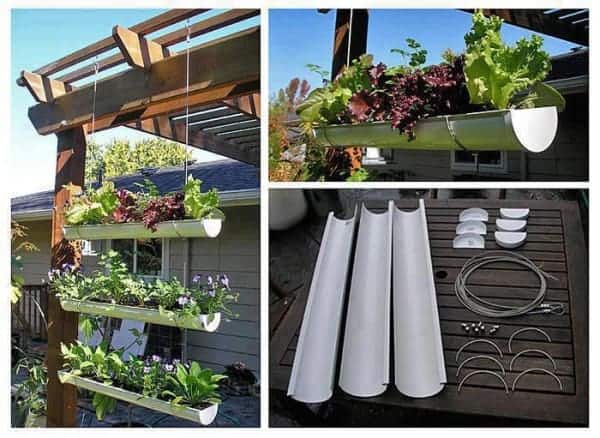 Gutter Gardening over at Goods Home Design

This garden is at the fabulousbakerboy cafe spotted on little green dot.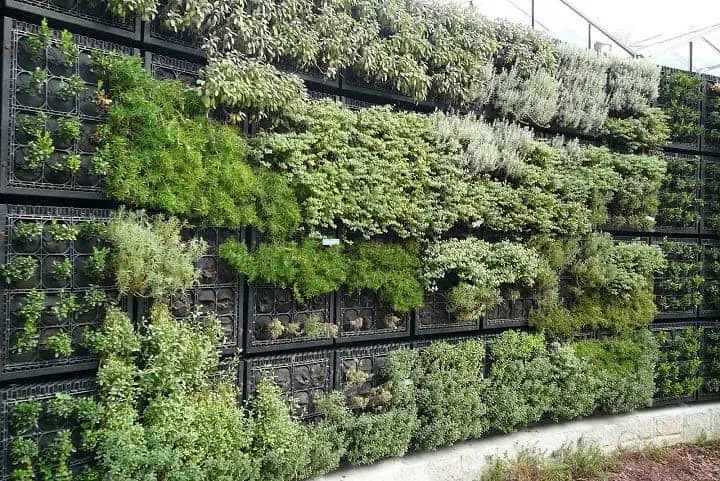 The vertical herb garden at Atlanta Botanical Garden spotted via Inspiration Green
Get Busy Gardening shows you how to build a beautiful squash arch