Living in the Canadian mountains, it didn't take me long to start noticing how many useful plants grew in the area. We began harvesting elderflowers and elderberries, wild thimbleberries, and wild edible weeds and soon noticed the wild roses.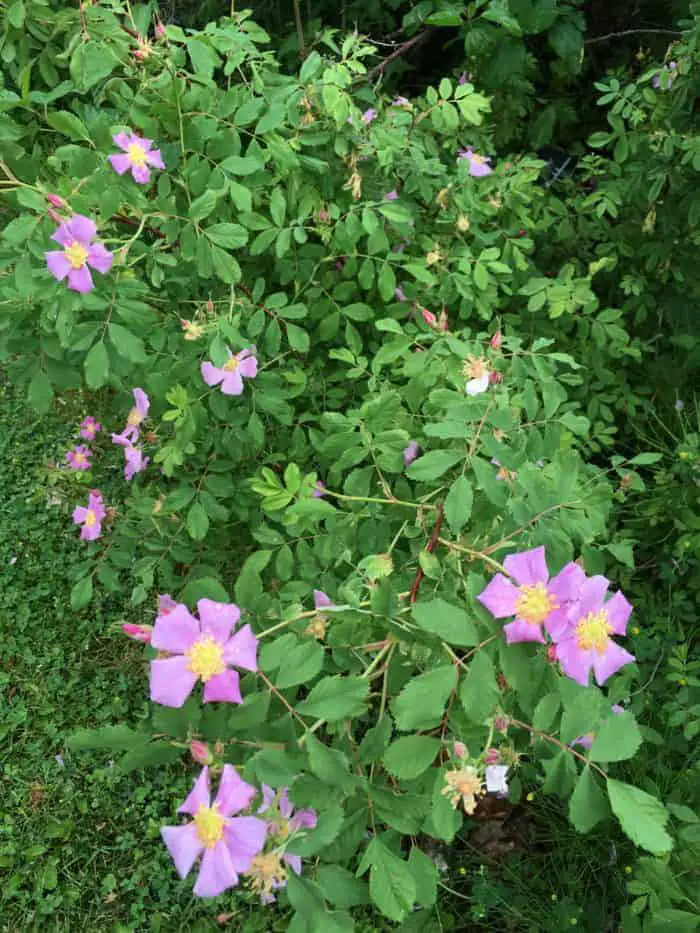 Luckily there are many wonderful uses for wild roses (Joybilee Farm shows you how to use wild roses for food & medicine). Rose petals are excellent for homemade body care products, or even for jelly and wine! There are also many food recipes using rose petals, rose syrup and more. Thornless roses are also used in different recipes.
DIY Wild Rose Recipes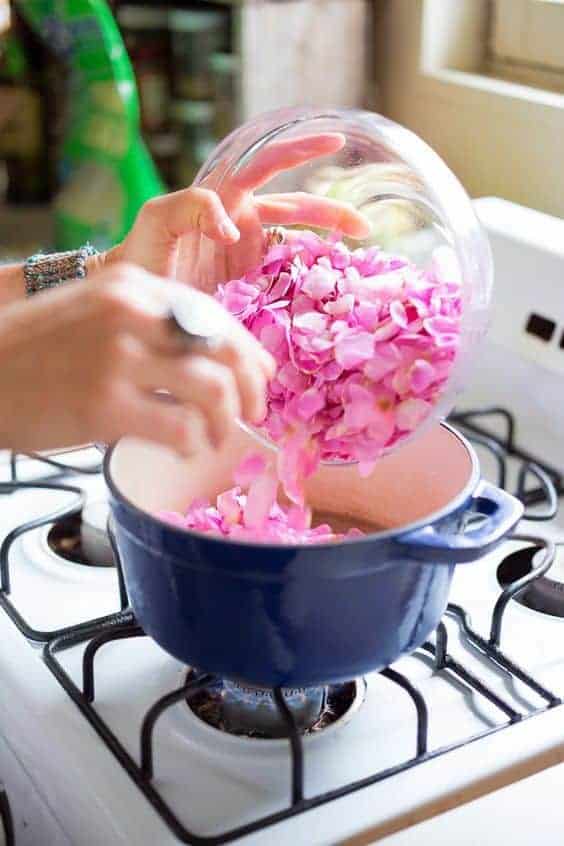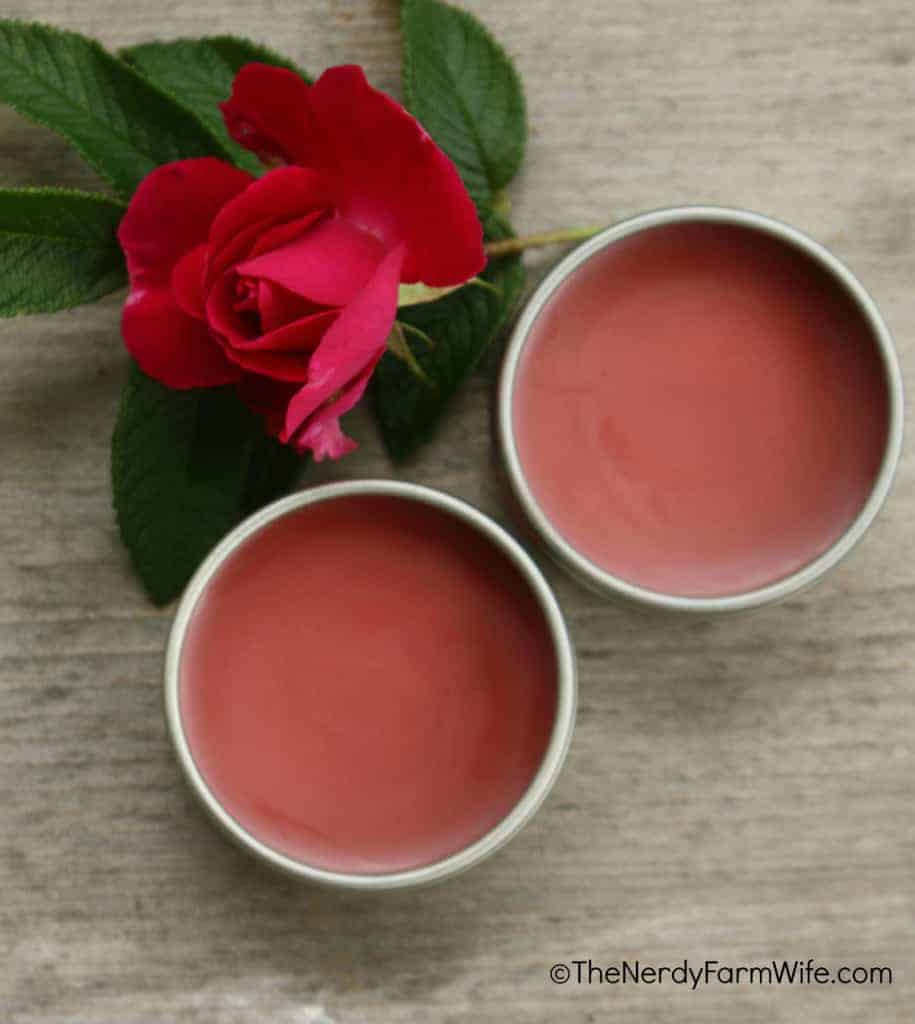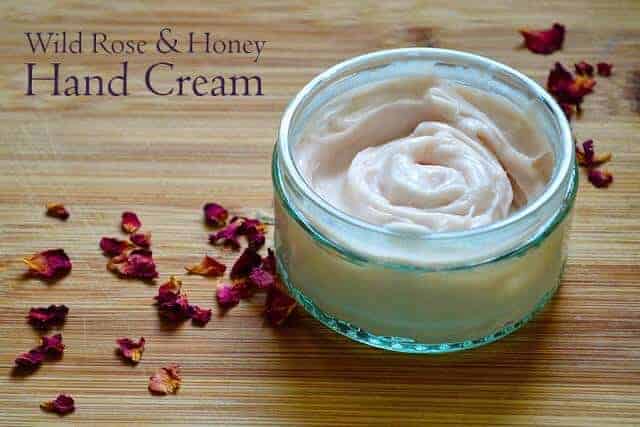 Wild Rose Flower Hand Cream From Lovely Greens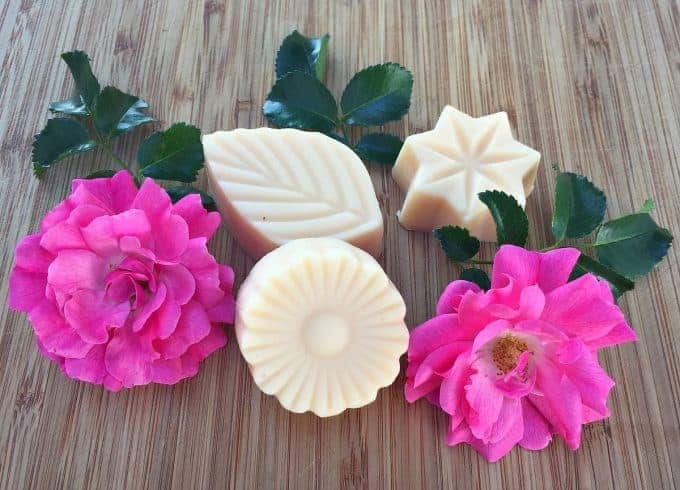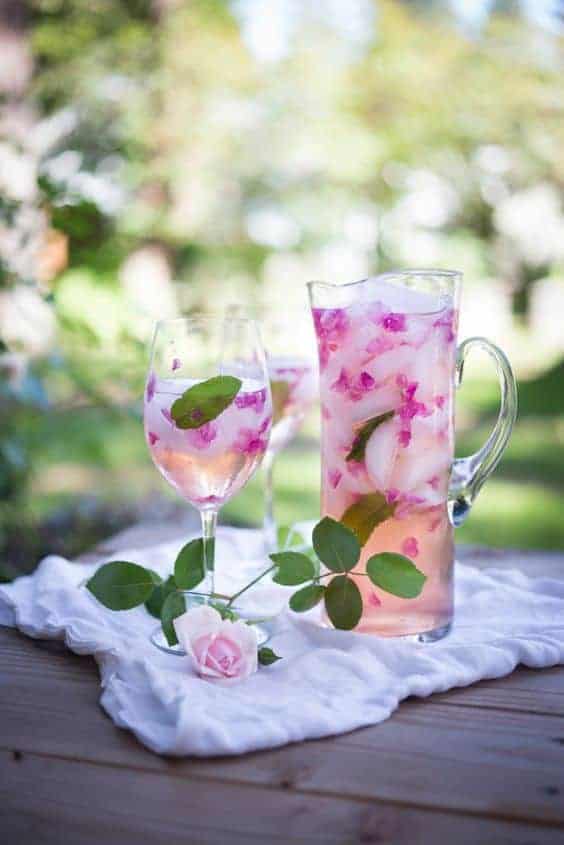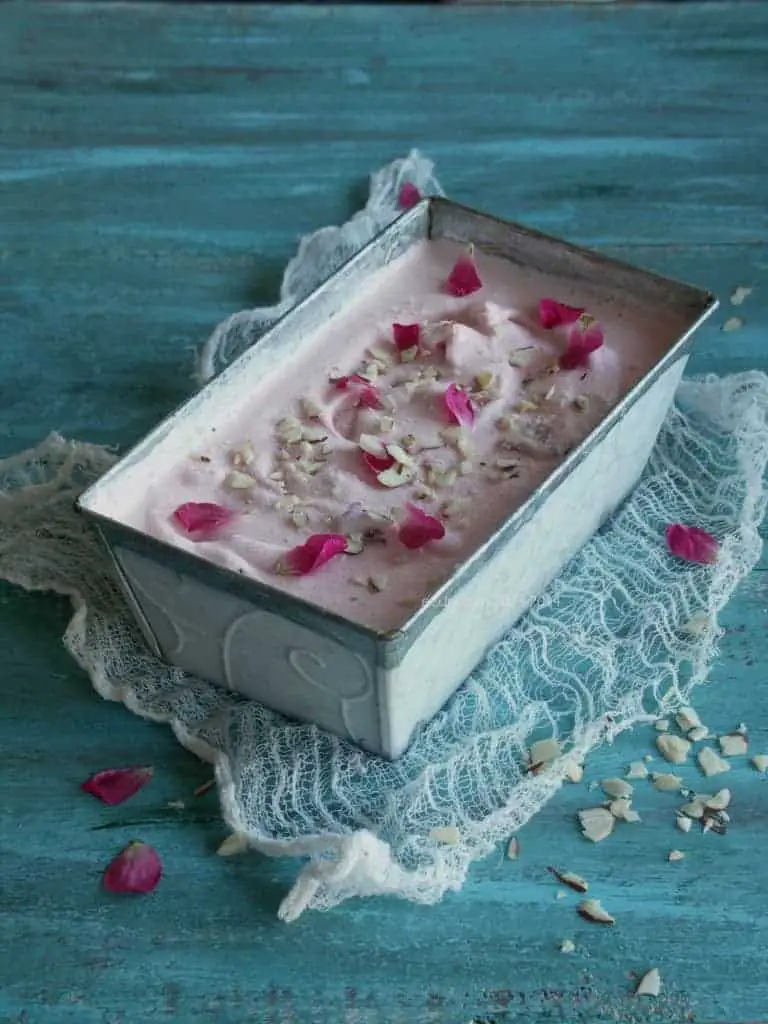 Wild Rose Flower Flavored Ice Cream From eCurry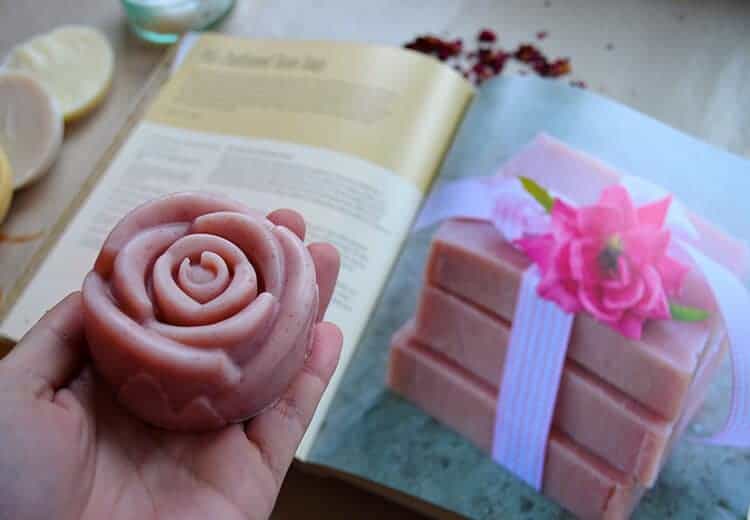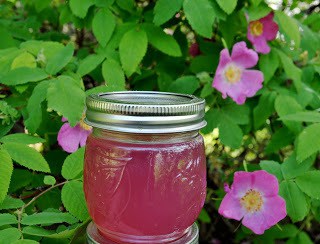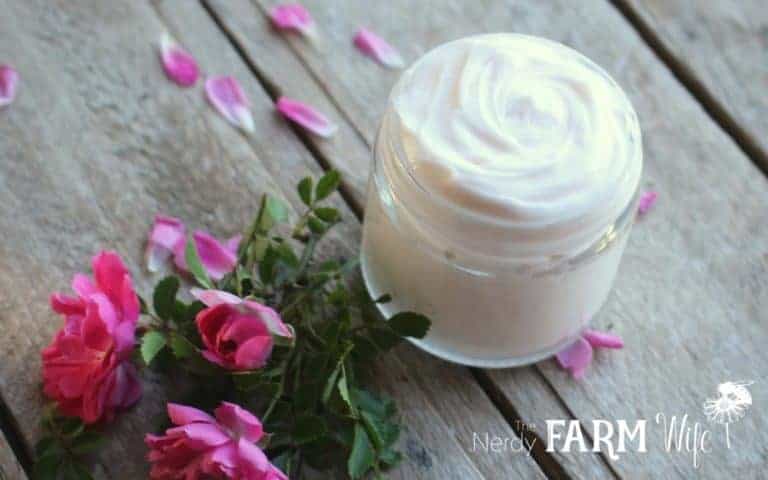 Wild Rose Flower Face & Body Cream from the Nerdy Farm Wife
Wild Rose Flower Petal Wine from Lovely Greens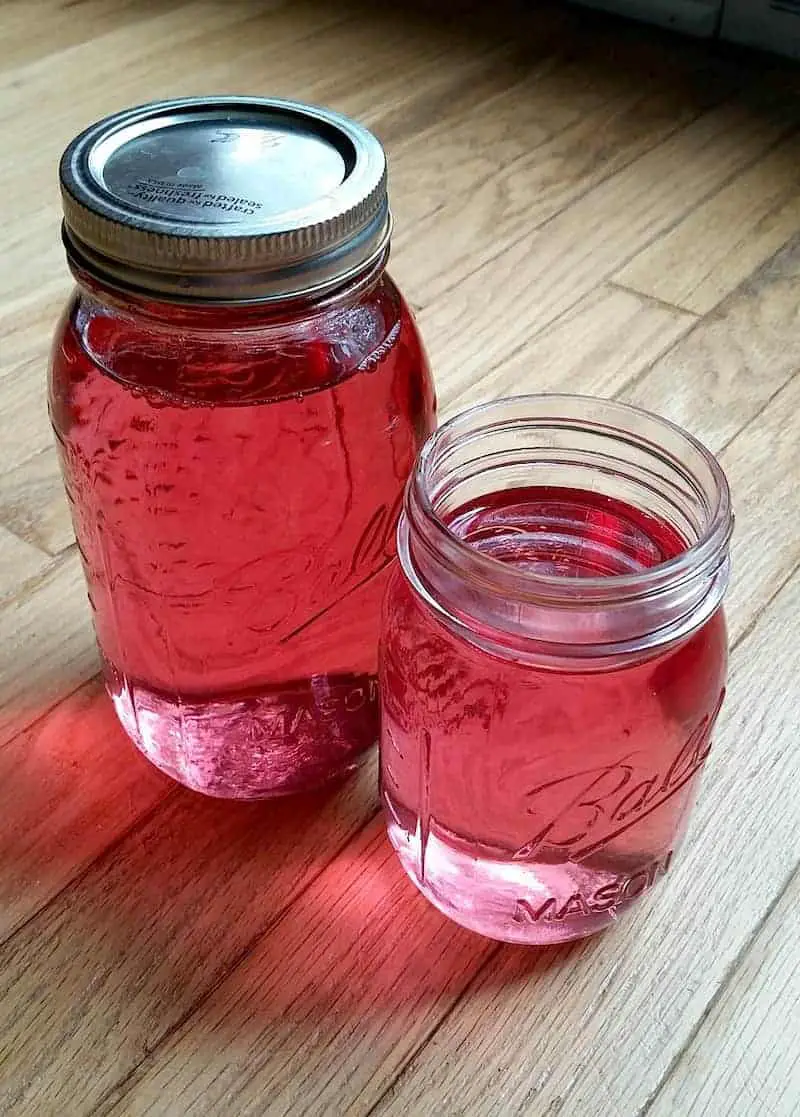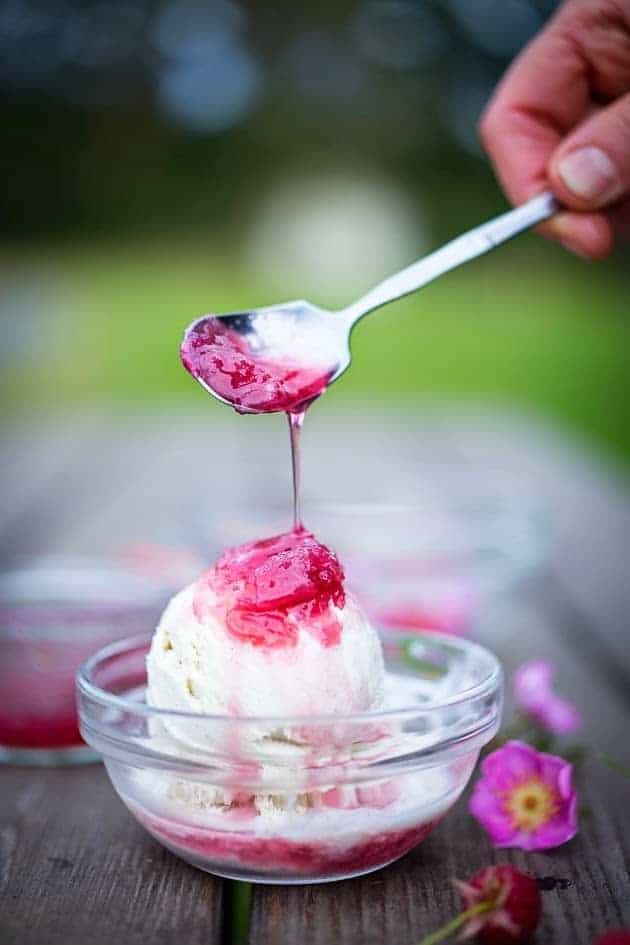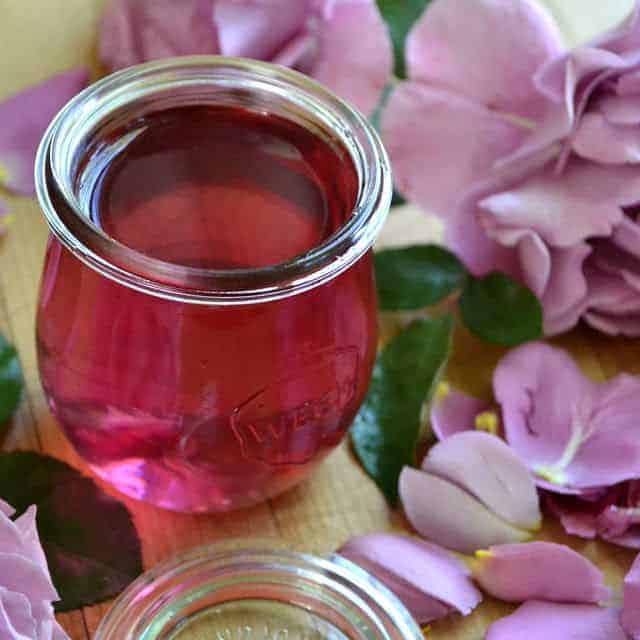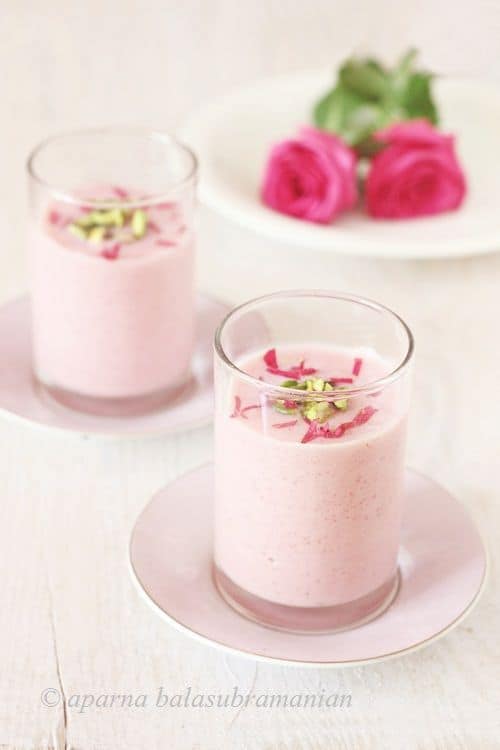 I hope you enjoyed this round-up of wild rose recipes!
I'm curious to know what rose petal wine and syrup tastes like. Is it too flowery? Have you tried it? So far we've only made rose water for the bath but it smelled wonderful.  Our girls especially liked collecting the wild rose petals, although you have to be careful of the prickly stems. It's great that you can harvest the petals but still get the rose hips too. Because they would naturally fall off to the ground there's no wasting the roses by harvesting the petals. We do leave quite a lot on each wild rose plant that we find for the wild pollinators.
Do you have any favorite rose recipes that I'm missing?