Want to learn how to make compost but prefer the lazy way? The way that you don't do it yourself?
I still toss kitchen veggie/fruit scraps into a pile, sometimes some chicken bedding, and sometimes I stir the pile. Sometimes I add some old tp rolls and shredded cardboard to the mix. I always have too much green and not enough brown. Other times I'll add all the chicken bedding into the compost then not have enough greens. I wish I could say we have an abundance of leaves for brown matter but we live in an evergreen forest. Oh yes and watering and turning the pile? Making sure it's in the sun for warmth? Forget about it!
More often than not, I've learned to use my lazy 'compost' for new garden beds which looks more like composting scraps than beautiful black gold.
I know it's so great for the soil but yet I've yet to make enough effort to get better at it.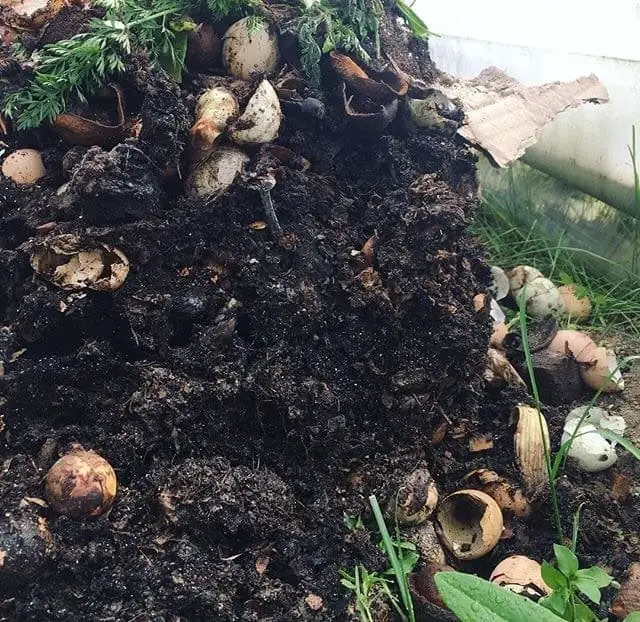 Easiest Ways to Compost
Now that you know what compost is, allow me to introduce ways for you to have amazing compost without actually doing the work yourself:
Worms with Vermicomposting
Chickens to scratch up and compost for you
Even though you still need to add the greens & the browns, chickens and worms can do all the work of turning the compost pile (the most tedious part in my opinion), They also keep the compost pile warmer on cooler days.
Worms: Vermicomposting
Worms are amazing!
Worms feed on the bacteria along with the leftovers. In doing so, they accelerate the process of digestion in two ways. First, as matter passes through their digestive system, it gets physically broken down, which provides the bacteria more surface area to act on. Second, worm guts add more bacteria and enzymes to the mix, which helps speed up the chemical reactions required to produce compost. The end products of worm digestion are castings: nutrient-rich additions to your indoor or outdoor soils. Vermicomposting is also a great way to compost in the winter. Learn more from Fix.

Source: Fix.com Blog
Chickens for Composting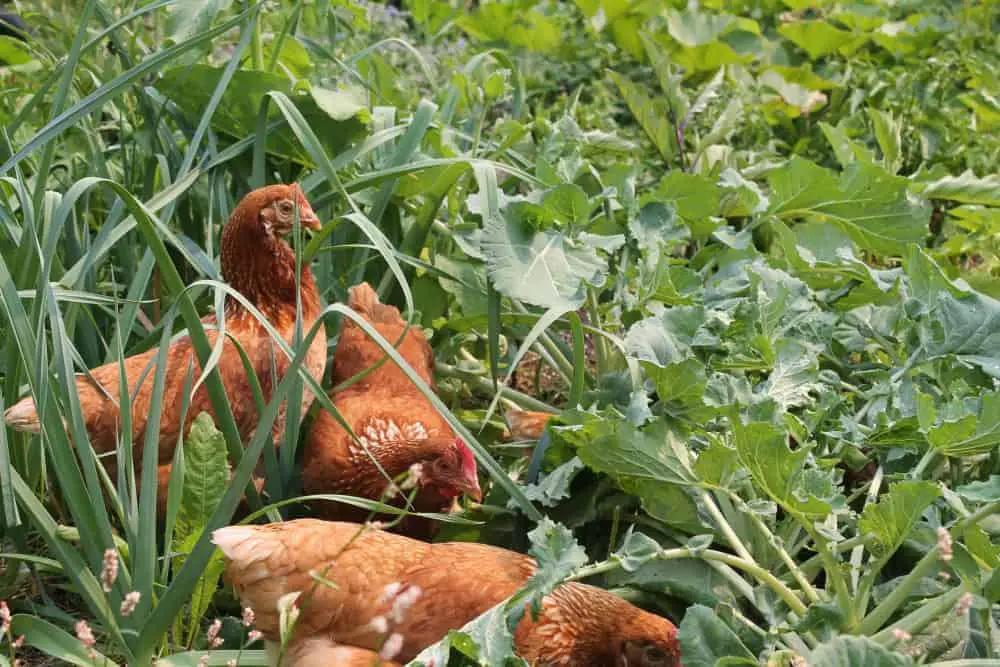 One of my favorite aspects of homesteading has been keeping chickens.
While I struggle to remember to toss the compost pile, the chickens will happily scratch and turn it for me. They'll turn your green and brown matter into smaller pieces making it decompose faster. They will eat lots of it but they'll poop it out offering you chicken manure (just make sure it's decomposed before using it as chicken manure is too 'hot' for the garden). They also offer eggs or meat. Bonus bonus!
Conclusion
I strongly feel that because I'm not great at composting (yet! I still have some ambition) using worms and chickens to do the work for me is the best method for our composting/garden system.
There are also some indoor composters like the Bokashi (affiliate link) but they always seem too small for the amount of compost our large family goes though in a week (has anyone tried them?).
Have you mastered composting?