There is nothing more soothing than having lots of greenery surrounding you.  But not all of us are lucky enough to live near fields and forests, so we want to bring a bit of the great outdoors closer to us.
For example, you might love gardening and having a home full of house plants, but you haven't got enough time to care for them. Or, maybe you live in a very hot and dry climate that makes growing high-maintenance plants near impossible. Either way, there are more plants than you think that don't need a lot of water to flourish.
We are going to be looking at the top house and garden plants that don't need to be watered regularly in order to thrive. Let's face it, the less work we have to do in our gardens, the better sometimes right?
By the end of this article, you should have an idea of what drought-happy plants to look out for when you go to your local garden center or while shopping online.
Outdoor Plants that Don't Need Much Water
Agave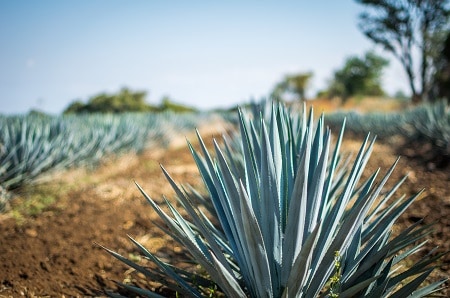 Agave is a very dominant plant to have in your garden. They grow up and outwards and look a little bit like the top of a pineapple. A lot of people choose to add agave to their gardens to add volume to an empty patch of land.
The end of their leaves come to a sharp point to scare off thirsty predators and their roots are embedded deep inside the soil in search of underground water supplies.
Cactus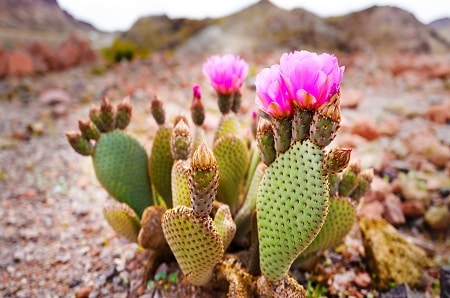 Cacti are probably the first drought-resistant plants you thought of buying, am I right? As we all know, the cactus plant is in no way a high maintenance plant and is more often than not found in the most remote parts of the desert. There are so many types of cacti to choose from, some of which even grow gorgeous bright flowers.
Pregnant Onion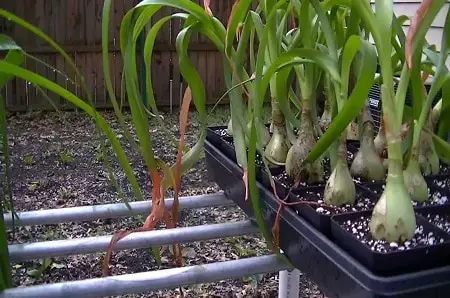 The pregnant onion sure is a conversation starter. It is part of the asparagus plant family and is well known for all the little onion looking babies it produces. The bulblets look a lot like onions, but we wouldn't recommend adding them to your cooking.
Pregnant onions like to be placed near a window. You will know if your pregnant onion is happy with your caring techniques if it grows tall, long leaves.
Indoor Plants that Don't Need Much Water
Snake Plant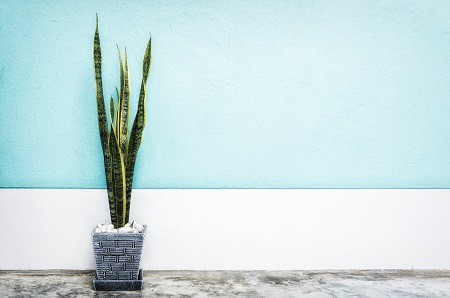 Here you have a houseplant that is nearly impossible to kill accidentally. The snake plant has long, sharp leaves that resemble a slithery snake. Snake plants don't mind being a little thirsty, and they don't need a lot of light either. Perfect for anyone that goes away for long weekends or frequent work trips
Dracaena
Dracaena is on the larger side of the houseplant scale, perfect for a bare corner of the house. If you consider yourself a 'plant neglecter' then this is an ideal plant for you. It is originally from Madagascar and will live to see another day even when severely under-watered.
Sage

Now this is a plant worth getting. Sage is an aromatic herb that can be grown in your home or out on a balcony. It can't withstand extreme heat so ensuring it has plenty of shade in the garden is important if you are in a very hot area.
It not only smells divine and is quite useful in the kitchen, but we also love how little water it needs. Overwatering sage will kill it so only do so when completely necessary.
Begonia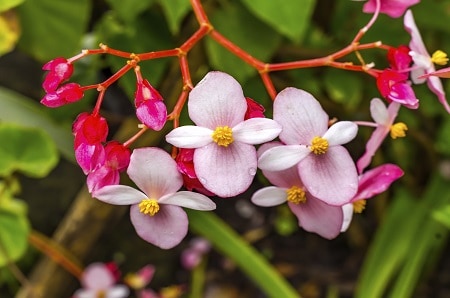 Begonia really is a houseplant staple. They are known for having large, prominent leaves that are very disproportionate to their stems. You can find begonia plants with light green, dark green, or burgundy leaves and they almost always have interesting white spots on them.
Succulents

There is no denying that succulents have become a real trend when looking for dainty and interesting plants for your home. In fact, they almost don't look like real plants as all.
Looking after them is really easy and doesn't take up much of your time. They will only need to be watered once a week as long as their soil is dry. If their soil is still damp, wait a little longer to avoid flooding their roots.
Flowers that Don't Need Much Water
Lantana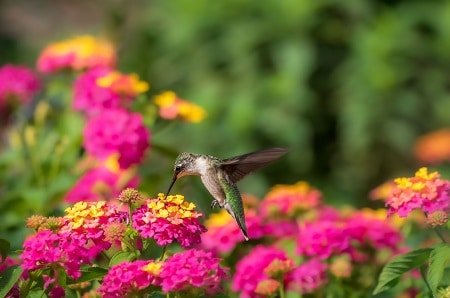 Lantana blooms some of the most beautiful and fragrant flowers and is a popular choice in dry areas of the world. The flowers either bloom a mixture of purple and yellow, or a burnt orange/red and yellow.
You've pretty much got free reign on how and where you grow this plant as they grow happily in pots and in any ground soil type. If you keep Lantana in the garden they will attract hummingbirds and bees to your garden.
Lavender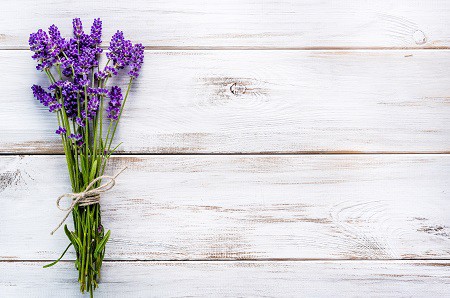 Lavender is a flowering herb that is famous for its calming aroma. You could pot lavender and put it indoors, however, it will be happiest on a balcony or planted directly into the ground of your garden.
Lavender ticks all the boxes, it can be exposed to high levels of heat and a lot of sunlight, as well as not needing much water at all. If you do pot your lavender, make sure it is in a pot that drains well. This is because the fragrant plant is prone to becoming distressed if its roots are in a pool of water for long periods of time.
Globe Thistle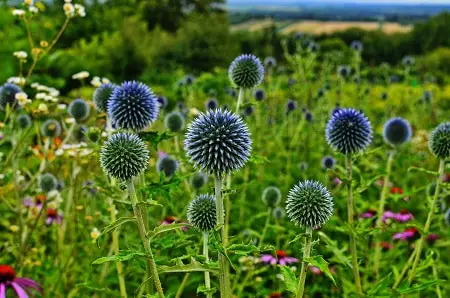 Globe thistle is truly a summer plant you will be delighted to add to your garden for an interesting, colorful, and prickly contrast to the rest of your soft flowers and plants. Before planting the globe thistle in your garden, you want to make sure they are well established first.
Have you tried growing any of these plants that don't need much water?  Or are there any favorites of yours that we haven't listed?