A homestead garden is all about growing food to preserve to have some food independence.
After all, homesteading is about reviving old skills in our modern day world. Modern day homesteading has a lot of perks, one being that we have access to so many homesteading tools and resources than our ancestors did. The homestead garden offers us the chance to learn new homestead skills such as preserving the harvest and fermentation.
Some Goals of a Homestead Garden:
Growing crops to reduce grocery spending
Using homegrown produce to preserve the harvests
Learning new skills such as fermentation or making wine
Enjoying the connection to your food source
Growing enough crops to preserve for the homestead garden takes some garden planning.
This post will help you figure out how much to plant so you have enough to preserve. I'll show you how to plan your crops for the season with some examples of crops to grow and how you would plant them.
Figure out what you'd like to preserve
To grow a homestead garden and have enough to preserve, you'll need to figure out what your family or household eats on regular basis. You'll need to make sure you plant enough of those crops, but also spread out your sowing times and harvesting so you can spread out preservation. This is known as succession sowing.
Make a list of what you'd like to preserve this season
Some preserving goal examples:
Freezing green beans
Making sauerkraut
Canning salsa
Canning fruit jams
You'll want to grow:
Greens beans
Cabbage
Peppers, tomatoes, onions, cilantro, garlic
Fruit
How to spread out the sowing dates for preservation:
Green beans- grow a bush variety and a pole bean. Sow bush beans: May 15th, May 20th, June 1st, June 15th. Sow pole beans June 1st. You should learn when exactly to pick green beans.
Start cabbage seedlings indoors 8 weeks before your last spring frost. Transplant in May. Direct seed cabbages in June for fall harvests.
Salsa garden example
To grow a salsa garden you would need to grow:
Tomatoes
Hot peppers (jalapeno is a common one, you can experiment with other hot peppers too)
Bell peppers
Onions
Garlic
Cilantro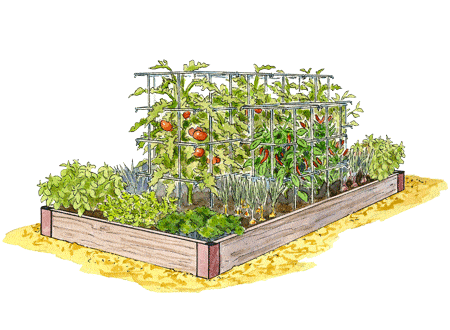 Start peppers & tomatoes 10 weeks before spring frost and transplant outdoors in June. Learn how to grow peppers and  preserve peppers. Canning tomato salsa and learn everything about growing tomatoes, some great tomato trellis ideas.  Grow unique purple tomato varieties or heirloom tomatoes.
Start onions 12 weeks before your spring frost or buy onion sets. Plant garlic the previous fall.
These crops will be ready in August for canning homemade salsa.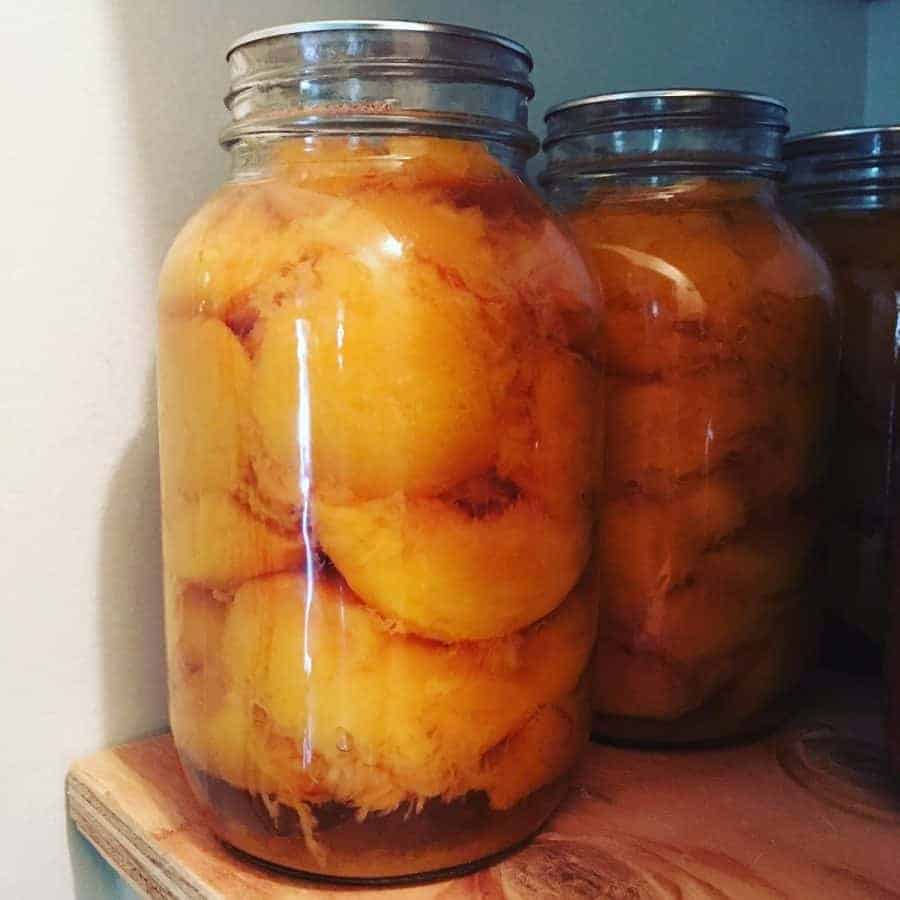 Growing & Canning fruit
Growing fruit is a long term investment. Most fruit comes from fruit trees or bushes and might take 3-7 years to start yielding high enough to have plenty of surplus. Strawberries, loganberries, blackberries and raspberries yields sooner than larger fruit trees. Consider planting dwarf fruit trees.
Fruit is worth investing in because fruit is expensive to buy, bruises easily during shipment and tastes superior picked at peak taste
Some fruit canning recipes:
Figure out what to grow & stay organized with my food planting guide
I have a really great food planting guide that will help you calculate the cost of what you currently buy at the grocery store to help you figure out what to grow. This printable 30 page guide will also help you create your planting schedules for succession sowing, learn how to practice crop rotation, organize your crops into growing seasons and help you plan and design your garden.
This food planting guide is a FREE BONUS with my eBook.
My gardening eBook is 145 pages and focuses on large-scale food production to get the most yields from your garden and the best grocery store savings.