Habit tracker ideas can really help you visualize your good & bad habits
Because often saying that you're going to do something and doing it are completely different things. A nice visual habit tracker shows you what you're accomplishing and what you're not.
The goal of a habit tracker is to move ourselves forwards towards better lifestyle choices
Habit trackers are often filled in with colors or boxes so you can see the trend
I love creating goals and journaling. In fact, I love organizing things like garden planning or homeschooling or running my business. I have a busy house with four kids and often I don't practice enough self-care. I have different bullet journals for different aspects of my life.
By using a bullet journal you can make self-care goals a priority and notice if you're not doing it.
You can even create a mood tracker to see how you've been feeling and whether or not you've been in a slump for too long.


It helps to open your journal daily and fill it in.
Spending that time daily helps to create better habits by focused intentions. A good habit, or a bad one we're trying to stop, can be quickly noticed in a habit tracker. For example say your goals are to read every day, or drink enough water, or get enough sleep.
If your habit tracker is empty, then it's an obvious sign that you're not moving forwards with that goal.
Here are some inspiring habit tracker ideas from some great Instagram bullet journal planners
Bujo Berry has dates on her habit trackers that you can color in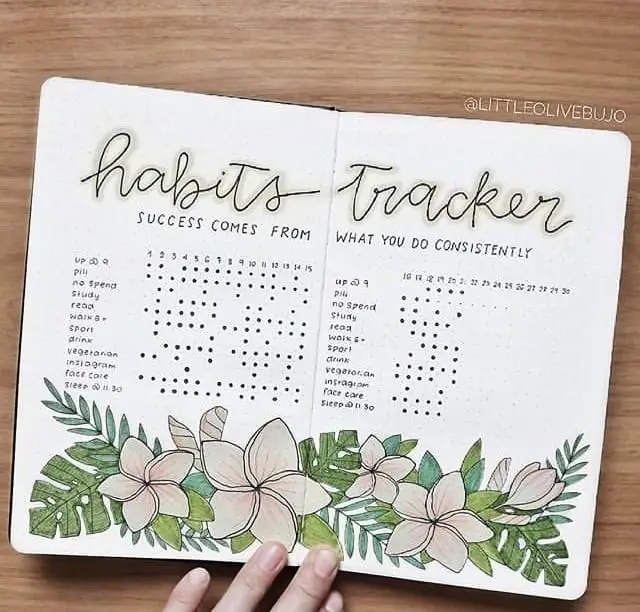 I like this floral habit track from rhodiummines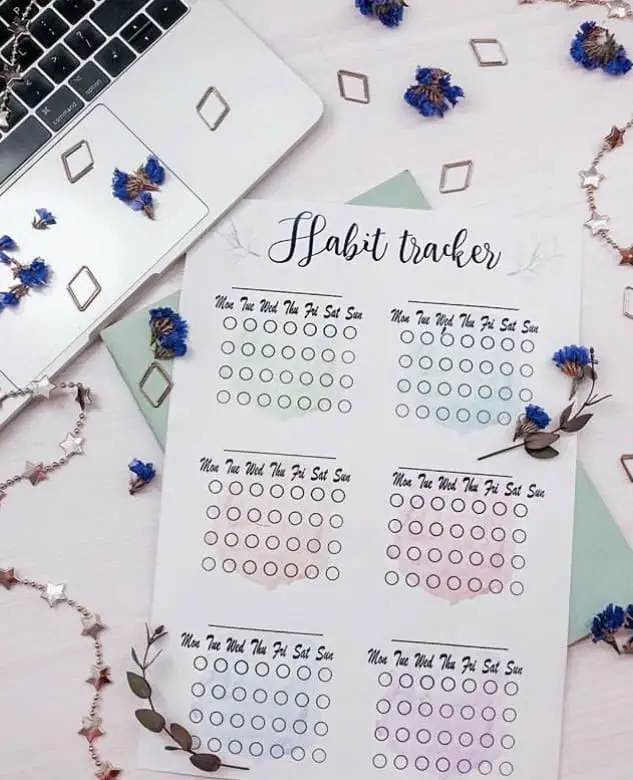 Cozy_Senya has a printable habit tracker if you're not up for making your own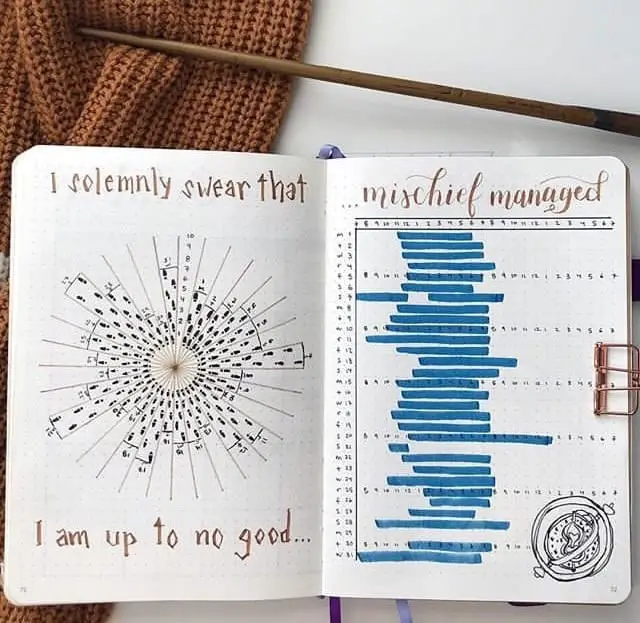 Harry potter tracking? Love it!! From avaguavastudies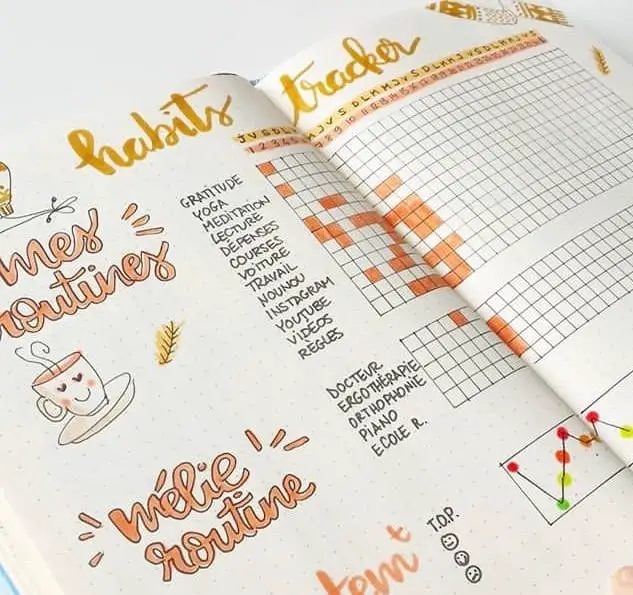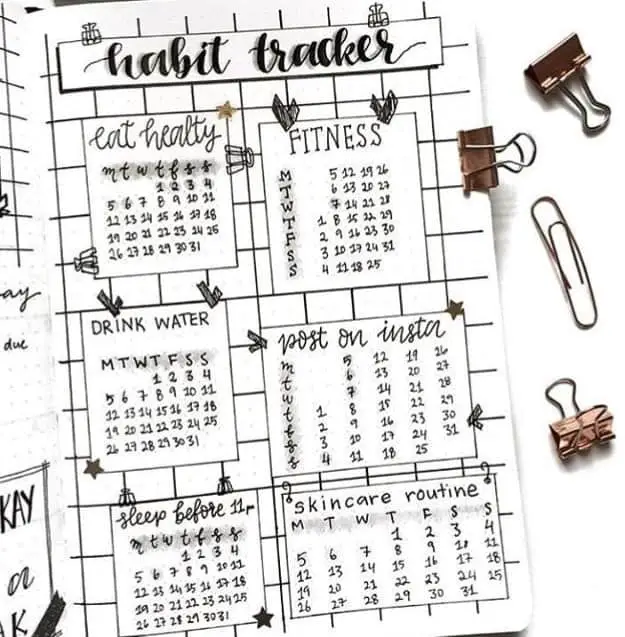 Great habit tracker idea via bujofeatured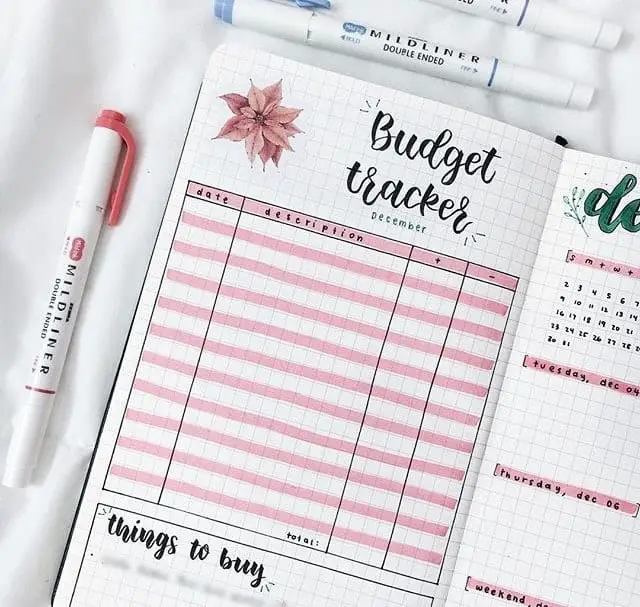 One of my favorite Instagram accounts for bullet journal ideas is megansstudies
Pictured above is a budget tracker, and the next two are mood/sleep tracker and then a year in review.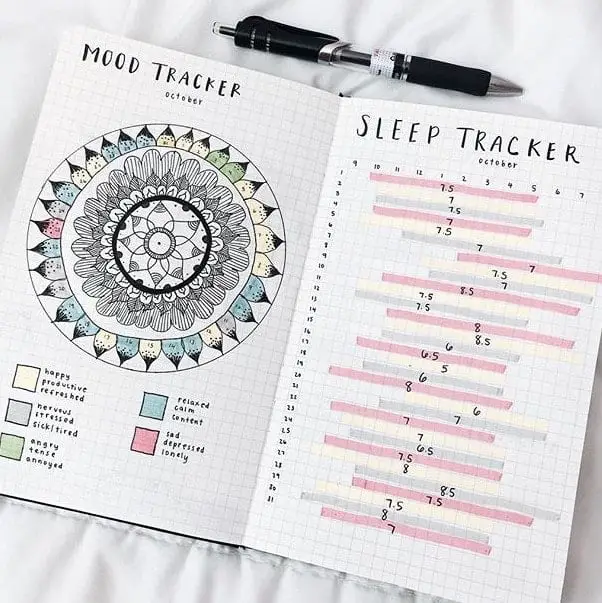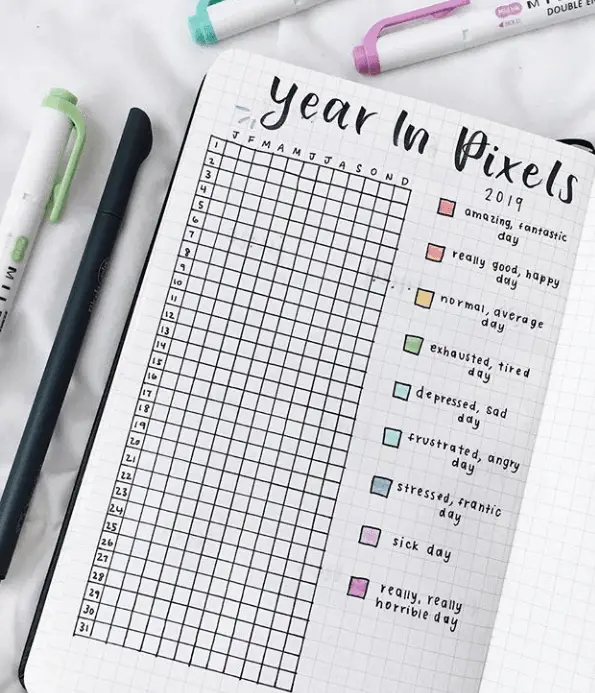 Do you keep a bullet journal notebook?
I've loved using it for our homeschool subject tracking. This has helped me pay attention to topics we're not doing enough of!