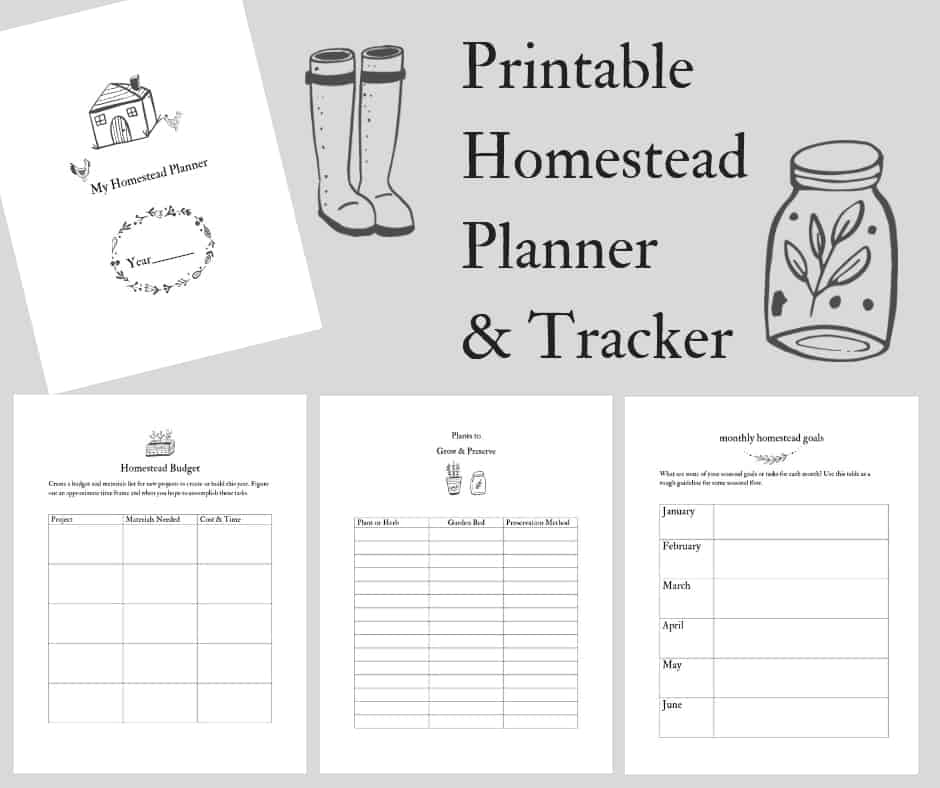 A homestead planner is a very useful tool for keeping things organized
From recording how many eggs you've collected, to garden yields. Creating a seeds list to purchase and preservation tasks to do, it's a good habit to record your homestead. Keeping track of your homestead doesn't have to be complicated either!
I created a printable homestead planner for those that like to keep homestead records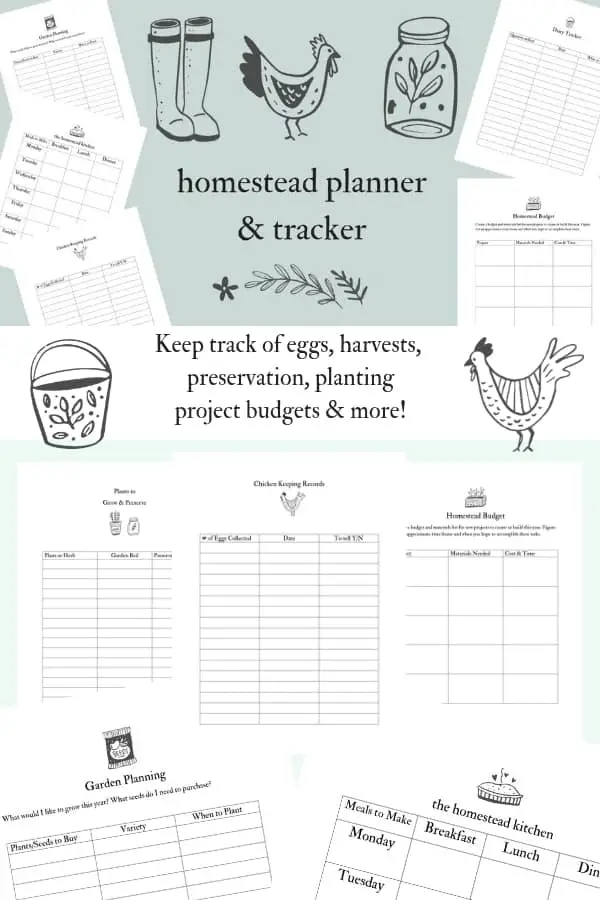 Keep your homestead organized with this fun printable package.
It includes 12 pages to help you keep important information in one place. This homestead planner can be used every year as the date is left open.
This homestead planner includes the following pages:
Cover Page (with the year left empty for you to fill out)
Plants to Grow & Preserve
Yearly Homestead Project Goals
Homestead Budget
Chicken Keeping Records
Garden Planning
Dairy Tracker
Garden Yields
the Homestead Kitchen
Preserving records
Monthly Homestead Goals (2 pages)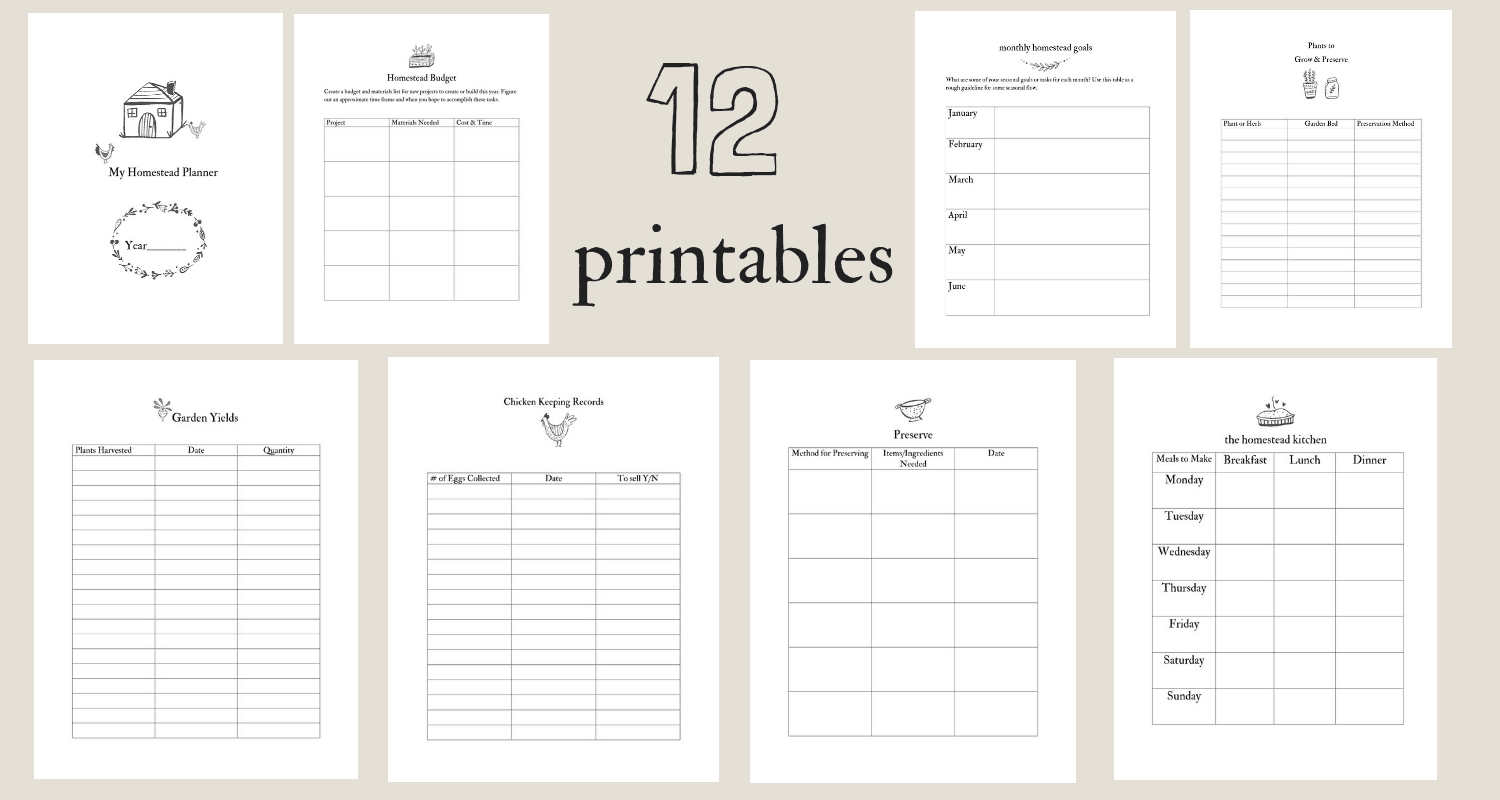 Learn more about homesteading & staying organized: