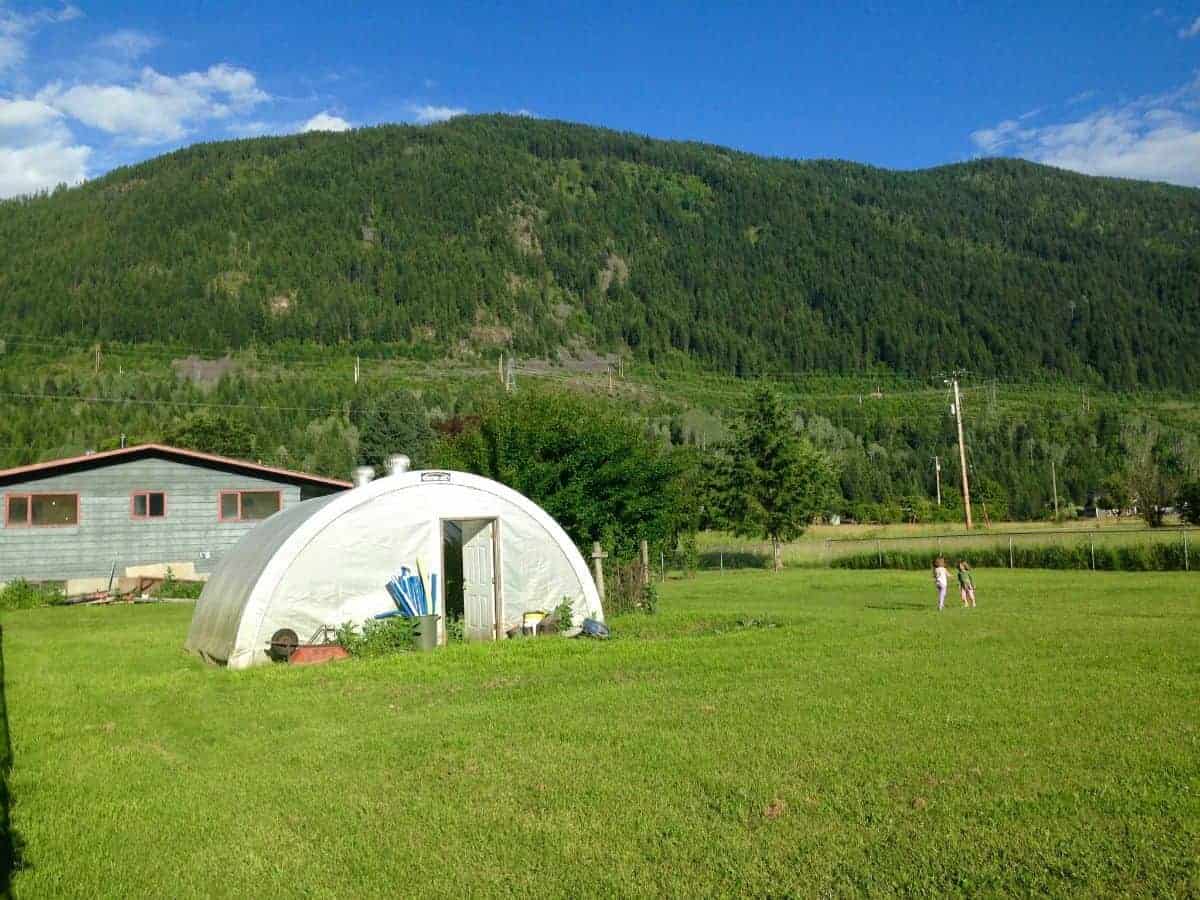 A new homestead is so exciting!
We were so excited when we moved to our new homestead. We finally had some flat land and built a year-round greenhouse for growing.
Soil without GIANT rocks in it. The forest not growing into our home and garden and bears not showing up every evening which meant it extreme challenges to keep chickens. We loved living in a forest for so many reasons, but to a homesteader, as beautiful as it was, it was too much biodiversity for our liking and goals.
Renovations in our new home kept us busy for months which meant no land development.
The kitchen, floors, bathroom were all gutted and redone. New paint on all the walls. Sticky things scrapped off of places and smells to get rid of. Living in our home today you wouldn't of guessed what it looks like before. The exterior was mostly re-painted. My heart wanted to be putting in the garden right away as we were days away from the fall crop sowing deadline. But when you don't have a kitchen sink with running water for dishes and no shower for 9 days you have other priorities. That being said…We began dreaming up big homestead backyard farm plans for the future.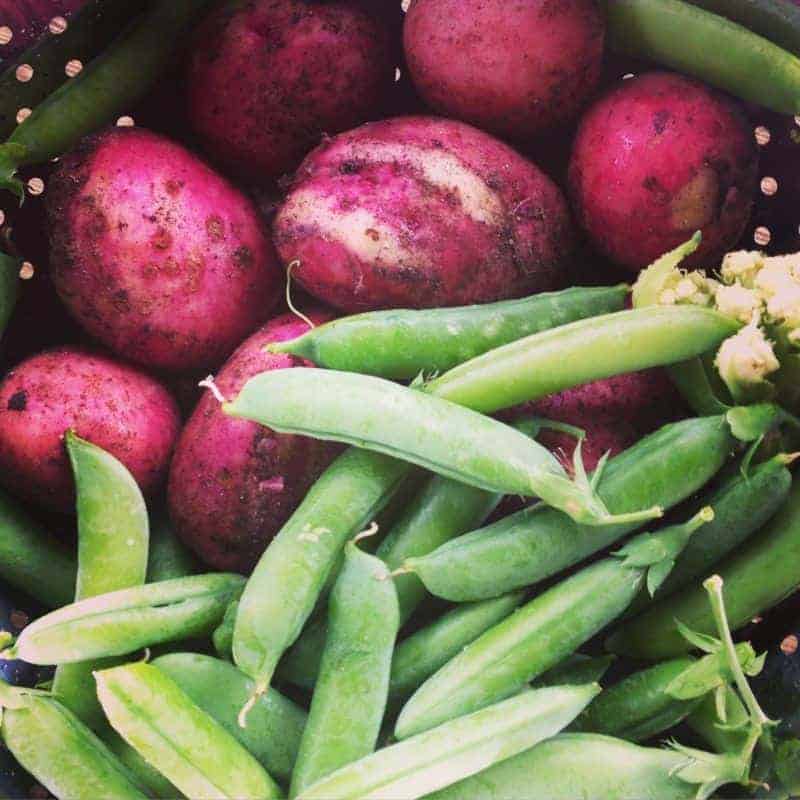 Homestead Planning Tips
The first question is your budget. What can you afford to do?
Most of the time our goals and dreams cost far more than reality allows. It's important to write a list of your goals then write out roughly what each will cost. Then you can re-prioritize for the year with what you can afford to do and build over time. I like to keep track of my gardening habits with a habit tracker to actually achieve my goals.
Our 10 year anniversary is this spring and we've been trying to figure out how to celebrate. Do we go on a trip? Do we spend money doing something romantic? Or do we build a nice chicken coop and get some chickens berry bushes and plant our herb and perennials? Can you tell what we're leaning towards 😉 Our life priorities are to build up our land slowly in the coming years, doing a little here and there as money allows.
Next is available time.
Do you have little kids and babies interrupting everything all the time!? We do. Most of us have part time or full time jobs needed for income and limited time to invest into a new acreage. For those that don't have time constraints it's still often a good idea not to take on too much at once. Starting your acreage with a garden, and chickens and milk goats or a cow will start to wear you down if it's your first time doing it.
Because we've been growing and preserving food for 7 years now we have a decent rhythm of it, we've also kept chickens on and off the past 3 years so we're tackling the things we're already comfortable with rather than diving into getting milk goats right away (even though my homestead heart wants to, doesn't mean it's a good idea!).
Realistic Short and Long-term Homestead Goals
It helps to write down your plans and goals over a period of time, something like 1, 3, 5 & 10 year plan for example. Even if you don't accomplish things in the time or way that you wanted, it still helps to write things down and set goals. Then you can budget and organize your time accordingly.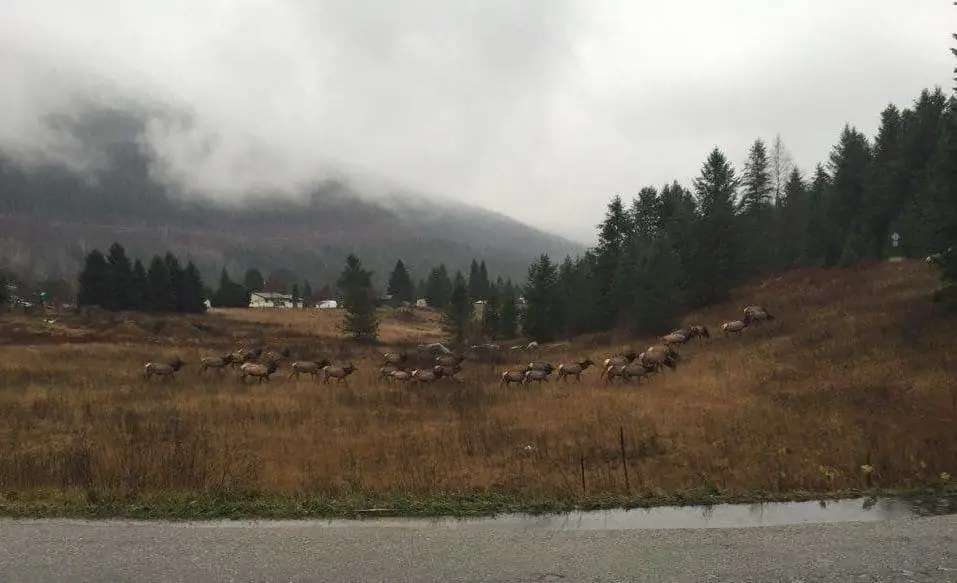 Our Homestead Goals
Put in elk fencing because we get a huge herd of elk going through every week (or more). Luckily we already have some from our last homestead so we don't need to purchase any.
Build a new chicken coop that has 3 different rotating grazing areas: One in the garden, one in the orchard and one as the 'main one'. The idea is to reduce feeding costs and to allow the chickens to keep weeds and bugs down, have full access to the compost area so they do a lot of work for us.
Build ta few of the raised garden beds (maybe just start with 4 4'x8′ beds which are perfect for permanent pvc pipes for hoop tunnels) and a large 'ground level' garden about 20 x 40 feet.
Build the girls their own little garden area with a cool tunnel to run through (vertical gardening above).
Plant berry bushes and fruit trees, do some this year and expand over the years as money allows.
Buy & start indoors: medicinal and culinary herbs and asparagus from seed to reduce cost in establishing perennials. The asparagus won't be ready for 3 years but it will be SO worth it. I'd also like to plant beneficial flowers (many also medicinal) to attract pollinators and butterflies.
Prune existing fruit trees and give them a boost to help perk them back up and produce more.
*Maybe* build some permanent archways to grow perennials up for beauty.
Make sure to incorporate permaculture principles in almost everything we do.
Future Homestead Goals
Milk goats, likely Nigerian Dwarf. Maybe some ducks. Who knows what the future holds! Likely berry bushes and fruit trees will be planted slowly over time, nut trees too.
Build more raised beds.