Peppers are expensive to buy so preserving them from the garden or farmer's market is a great way to enjoy them during the off-season.
This summer we have 40 pepper plants in the greenhouse and the goal is to preserve A LOT of peppers with canning. Maybe some dehydrating too in our Excalibur dehydrator (affiliate link). I wanted to have a round-up of amazing preserving methods and recipes for canning to have on hand once our harvests start rolling in. I've also got some fermented recipes to share with you.
When handling HOT peppers make sure you use gloves!! I didn't when making jalapeno jelly a couple years ago and oh boy was that a learning lesson. Also you could experiment with the type of peppers you use, especially when it comes to hot peppers.

Best Canning Recipes for Preserving Peppers
I personally love Ajvar and we're growing Ajvarski peppers from Baker Creek Seeds this summer to make and preserve this dip/spread. Here's a recipe from Cooking the Globe on how to make this roasted red pepper and eggplant sauce and directions for canning.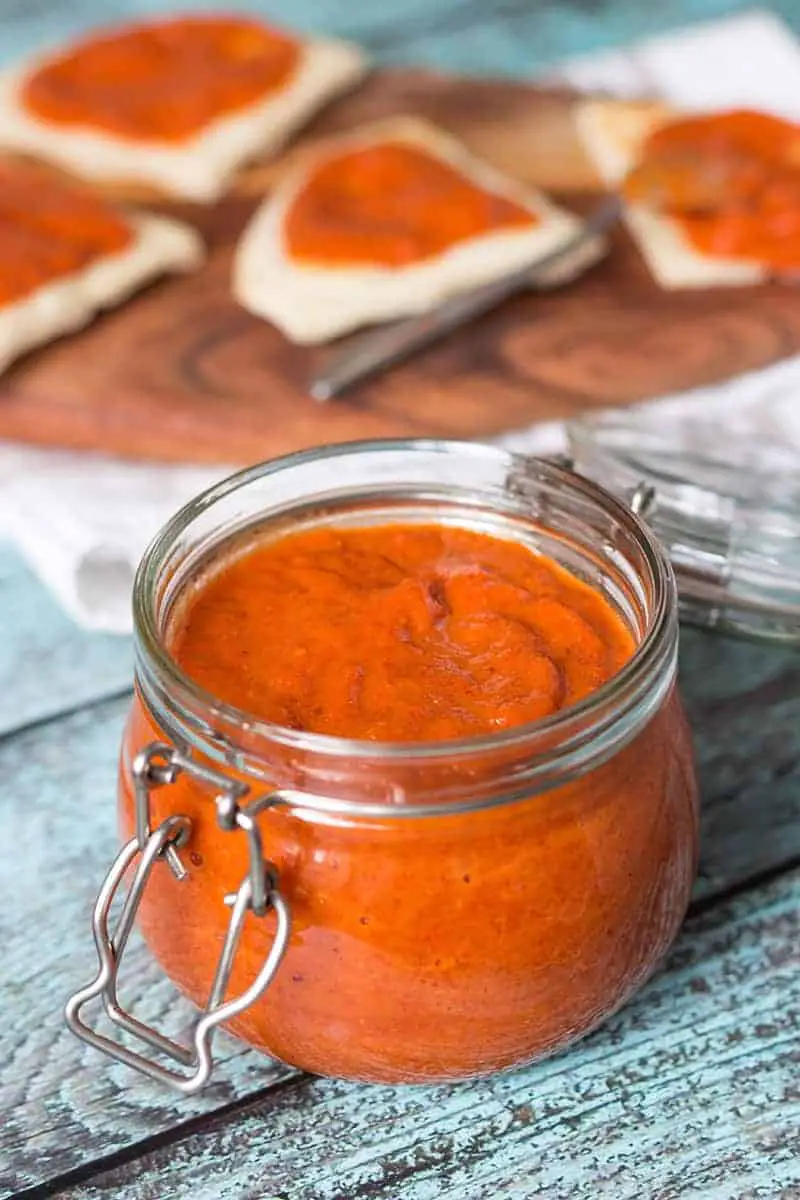 Jalapeno Pepper Jelly
A couple years ago we had a lot of jalapeno peppers in our garden and we really wanted to make a nice clear jelly that was red. The only downside was that EVERY recipe that I found used red dye in it. Yuck. This recipe from Simply Canning is AMAZING because it uses cranberries for the color and uses tart apples for pectin instead of buying store bought. Total win-win! I highly recommend this recipe!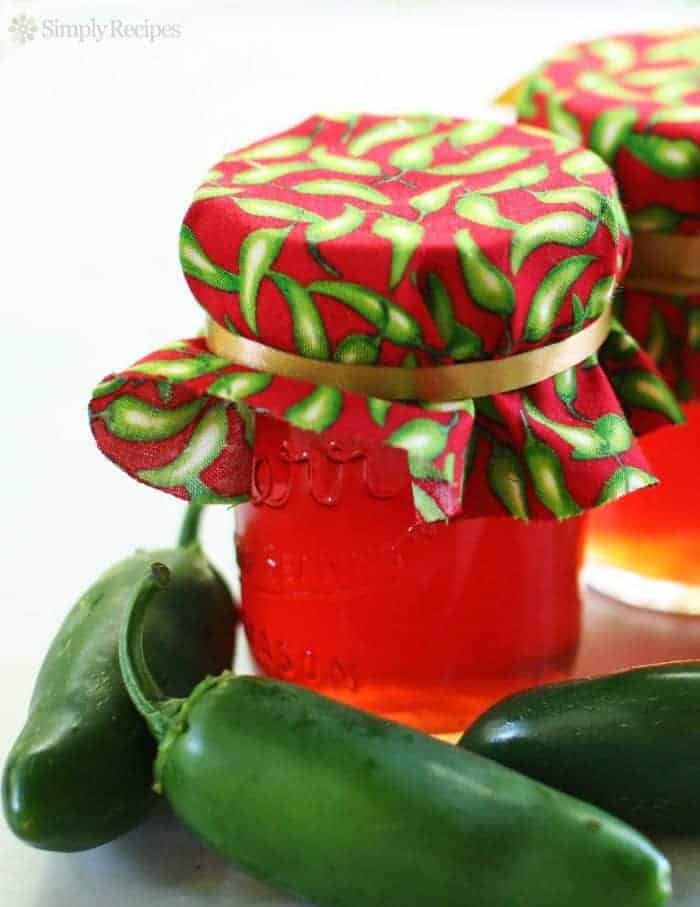 Sriracha Hot Sauce!
Recipe from Fresh Bites Daily

Canning Banana Pepper Rings
Recipe from a Thrifty Mom

Peach & Pepper Jam
Recipe from Season & Suppers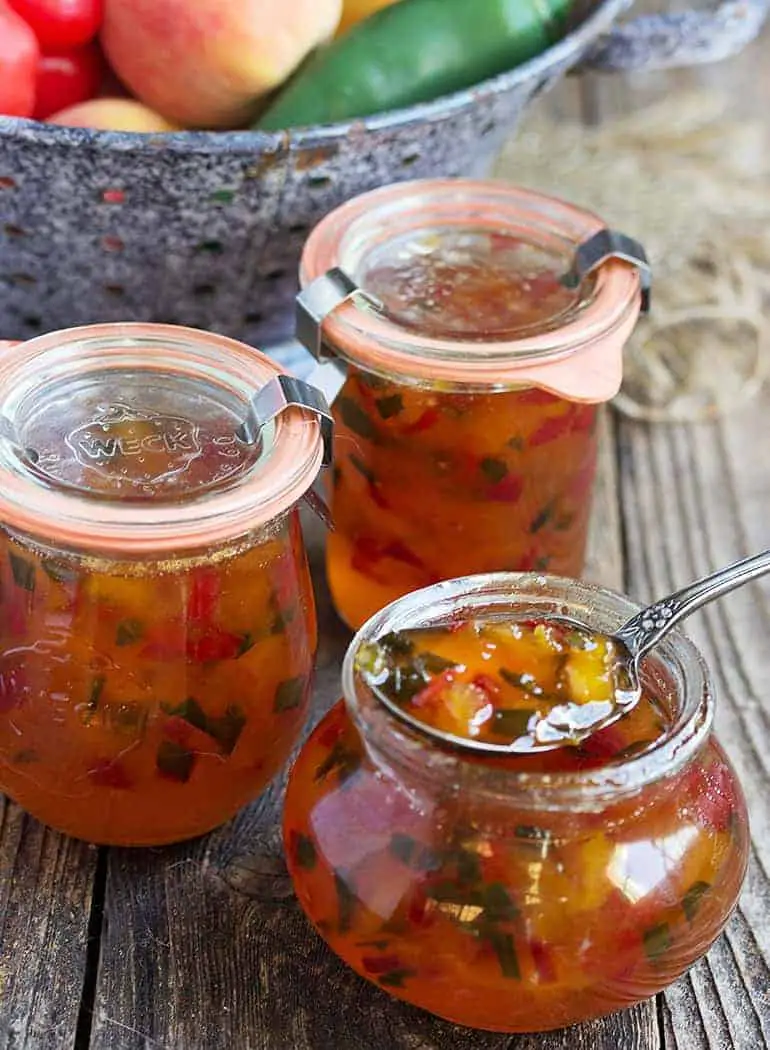 Pineapple Jalapeno Jam
Recipe from Attainable Sustainable
Blackberry Jalapeno Pepper Jam
Recipe from Southern made Simple
Candied Jalapenos
Recipe from Closet Cooking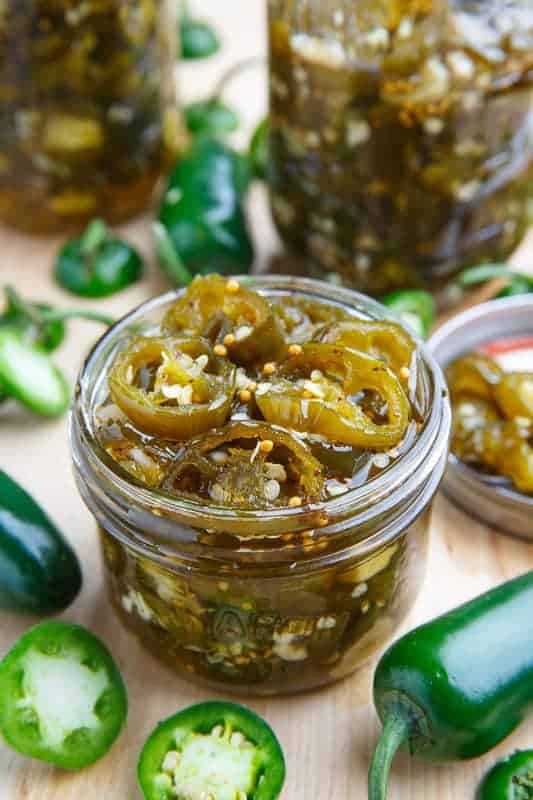 Fermented Hot Sauce using Cayenne Peppers
Recipe & method by Homestead Honey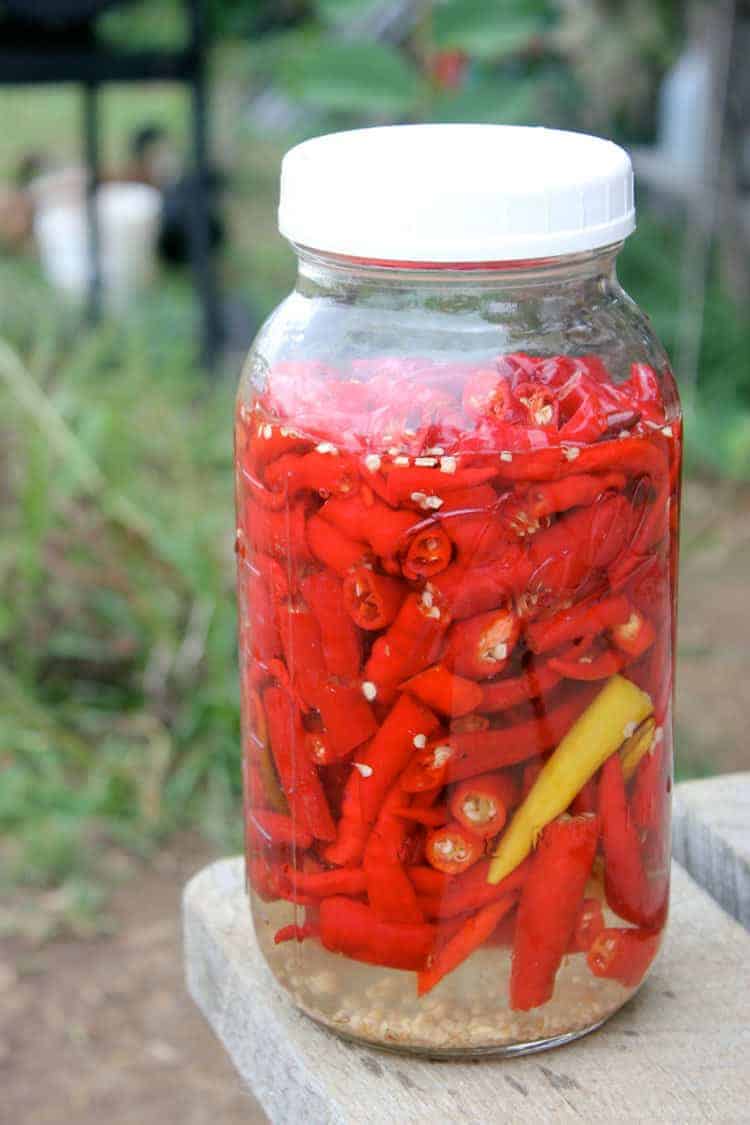 Fermented Jalapeno Rings
from Reformation Acres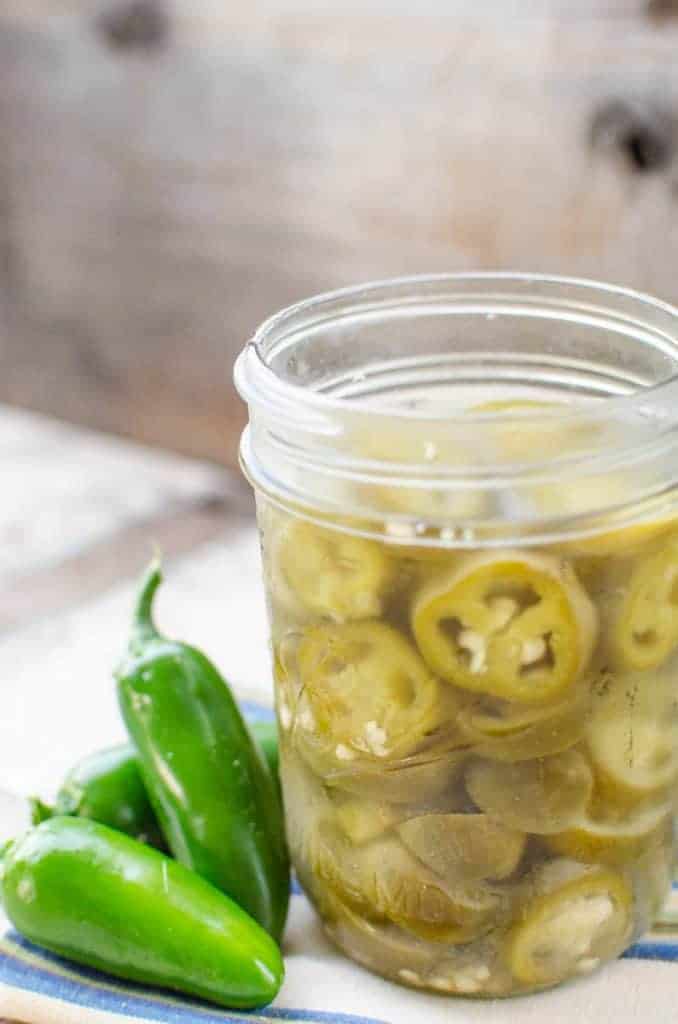 Zesty Pickled Jalapeno Relish
recipe from Reformation Acres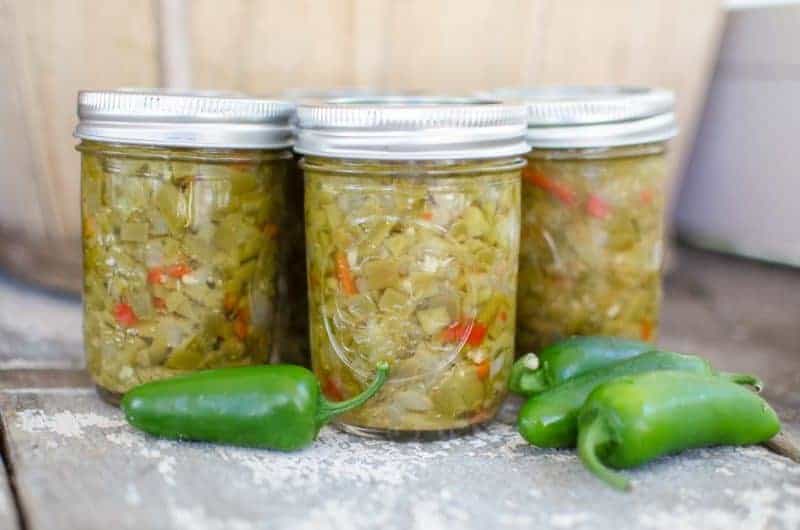 Fermenting Banana Pepper Rings from me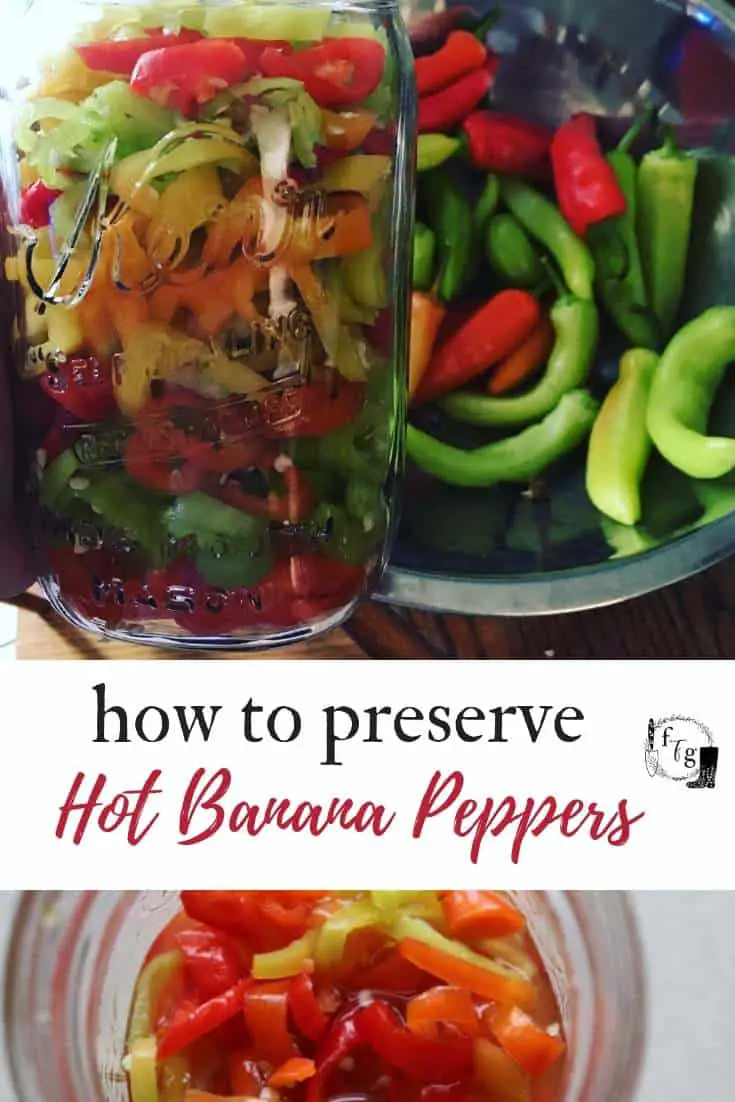 Fermented chili paste
Recipe from Grow Forage Cook Ferment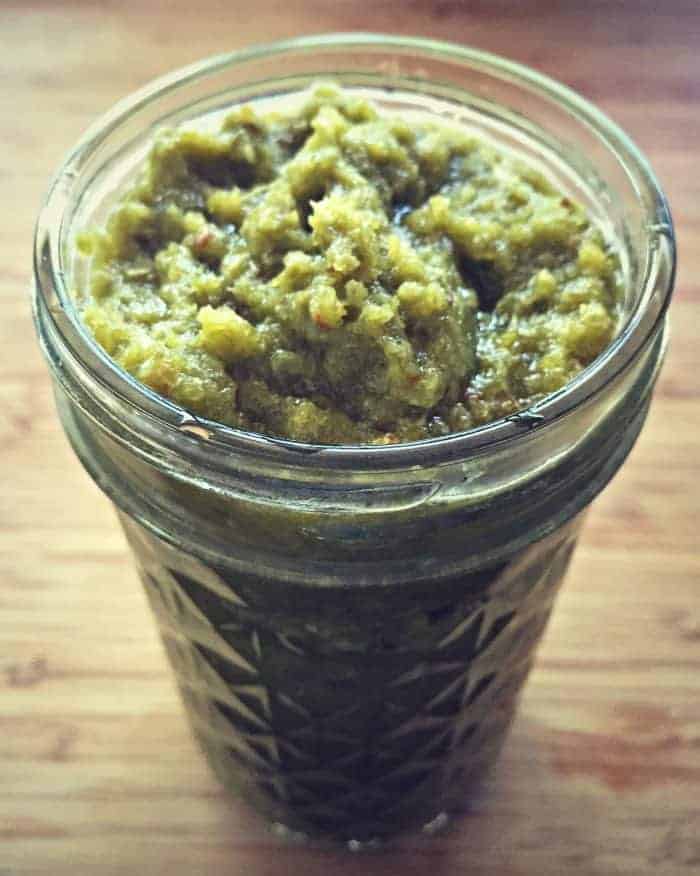 Lacto Fermented Hot Sauce
from Nitty Gritty Life