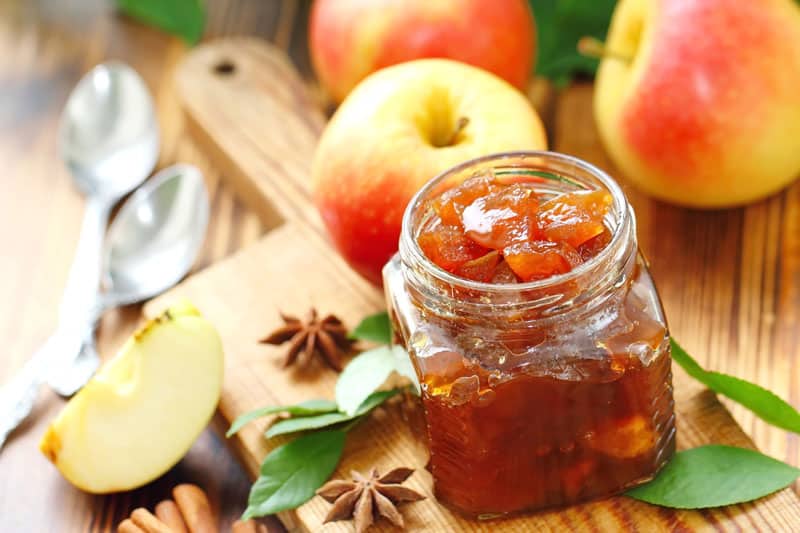 Well, it's fall, the air is crisp and cool, the leaves are turning brilliant gold, yellow, orange, and red. The apples are practically falling from the branches of the trees. It is time to make cider and to can up all that extra fruit. Put up a batch of canned applesauce or apple pie filling for your next pie party. It is easy and you won't spend hours in the kitchen.
Review a proper water bath canning procedure. I like this step by step easy applesauce recipe by SustainableCooks.com
You can use all kinds of apples, stay away from tart ones like granny Smith, you may have the best results with any apple labeled as "saucing apples". Easy to find varieties such as Gala, Fuji, Braeburn, and Cameo all could work. Ask around, your farmers market or produce people should be able to send you in the right direction or buy a few kinds and taste them. Not all apples taste a like.
You can also mix and match tart with sweet apples.
Check out the Sensable Cooks recipe from Sustailablecooks.com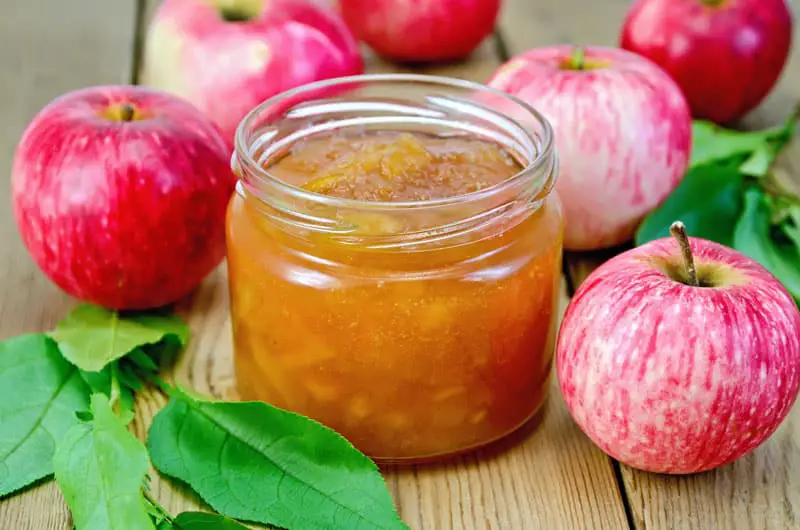 Apples are usually sweet enough so you don't need to add sugar, and they naturally contain pectin, a substance used to make Jams and jellies.
Don't hesitate to add sugar if you want and spices like cinnamon, and apple pie spice mixes. I personally add a bit of nutmeg.
Follow the easy hot water canning instructions. The Blue Ball Book of Preserving advises processing applesauce in quart jars for 20 minutes. It does not make a difference if you are using pints or quarts. Compensate if you are at high altitude.
The Blue Ball Preserving book is great for any beginner or experienced canner. I suggest you peal and core the apples and cook them to a soft consistency and blend with a hand blender.
Cook the apples down to the consistency you like. Fill the clean jars, wipe down the glass opening and put new lids on them and screw down clean rings before you put them in a water bath of boiling water covering the top of the closed jars to about ½-2 inches under the water.
Follow your recipe.
Another great thing to make with extra apples is apple pie filling so you can quickly whip up a great apple pie during the middle of the winter.
Nothing beats that cinnamon apple smell that fills the house and makes you feel warm and homey. The heck with your diet and put whipped cream on hot apple pie, yum.
The following recipe is from Baby Savers, Canning Easy Apple Pie Recipe.
The author Mary Beth, goes into great detail about cornstarch, which is no longer recommended in canning by the USDA.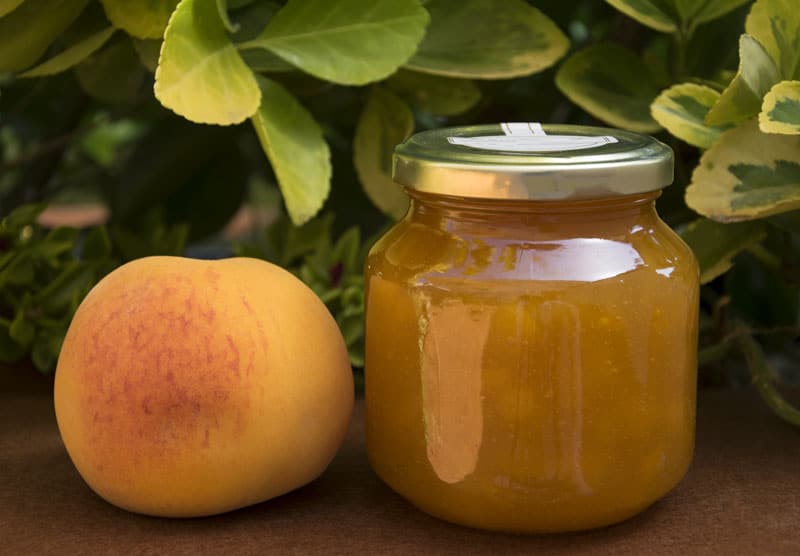 They recommend using Clear Gel a modified cornstarch. The other alternative is to omit any cornstarch in the canning process and heat up your pie filling adding a watered down paste of cornstarch into your filling before you fill your pie, but it may not be as smooth as putting it in before the canning process.
Make sure to mix any lumps. Forgetting the cornstarch in the pie can be a disaster.
I suggest you label yourself a reminder on the jar if you Don't use either Sure Gel or cornstarch in your canning.
How to Can Applesauce (Step-by-Step)
Canning preparation of the jars.
Thoroughly wash your jars and rings in hot soapy water and set them on a towel to dry. You can also run the glass jars through a dish washer but not the lids or rings.You can use the same towel to place the hot canned jars on your counter so the hot jars don't get shocked by a cold counter after they have been in hot water.
Fill your canner halfway with clean water and heat to a slow simmer.
When the water gets to a simmer/boil, submerge the jars, lids and rings for at least 30 seconds to sterilize them. Don't leave the lids in longer as it may affect the seal.
Pull them out of the water with tongs or a magnet and put them on a towel to dry. You can cool the rings and lids in a smaller pot of cold water after they have been dipped but Not the glass jars.
You can keep the canning water simmering and use it in your hot water canning bath processing.
Apple Canning Recipe:
4 1/2 cups white sugar
1 cup cornstarch or ClearJel modified cornstarch
1 tablespoon ground cinnamon
1/4 teaspoon ground nutmeg
1 pinch of ground cloves
2 teaspoons salt
10 cups water
3 tablespoons lemon juice
6 pounds apples, peeled and cored (you may want to use a mixture of different kinds of apples or stick with your favorite)
The recipe is easy to follow. Fill jars to ½ inch from the top, check for air bubbles, clean off glass rims and seal. Add some cold water to your canning pot before you put your jars into the water so they don't get shocked by the simmering water.
Process for 25 minutes once the water reaches to a boil again. Let the jars sit for an additional five minutes before removing. This is important. Don't skip this step.
Remove jars and place them on the towel on your counter in a place that won't be disturbed for 12-24 hours.
Check your seals before storing and always clearly label and date your canning jars. If you omitted the corn starch or sure Gel make a note of it now on your jars, in a few months when you use your home canned apple pie filling to make your great apple pie you might forget.
This recipe can also be used on pancakes, ice cream, or a topping for cake. Canned applesauce will last 18-24 months. If a year goes by and you have jars left I suggest you use them up before next fall because chances are there will be more fruit to can next year!