Family Food Garden may collect a share of sales or other compensation from the links on this page.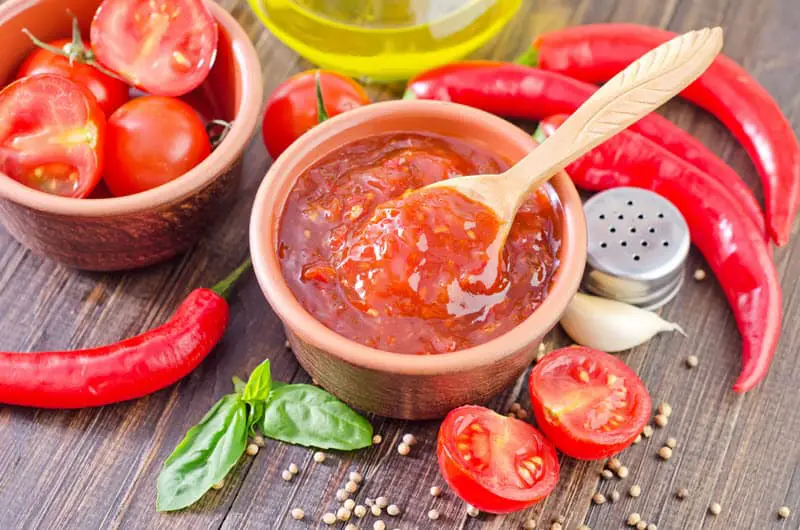 So OK I admit it, I can go off my diet for at the sight of great homemade fresh or canned Salsa and a bag of crisp yellow corn chips (or white or blue).
Salsa is a very passionate food, and I understand when people are selective and personal with their salsa and have favorite recipes, that they sometimes find it hard to share. Salsa is healthy, vegan and low in calories, as long as you skip the chips.
When I was a little girl and went down to the basement of my grandmother's house I found shelves full of books and home canned glass jars of food. It is still a therapeutic feeling to see homemade canned goods lining up the shelves of a kitchen or pantry.
Related Reading: How To Sterilize Canning Jars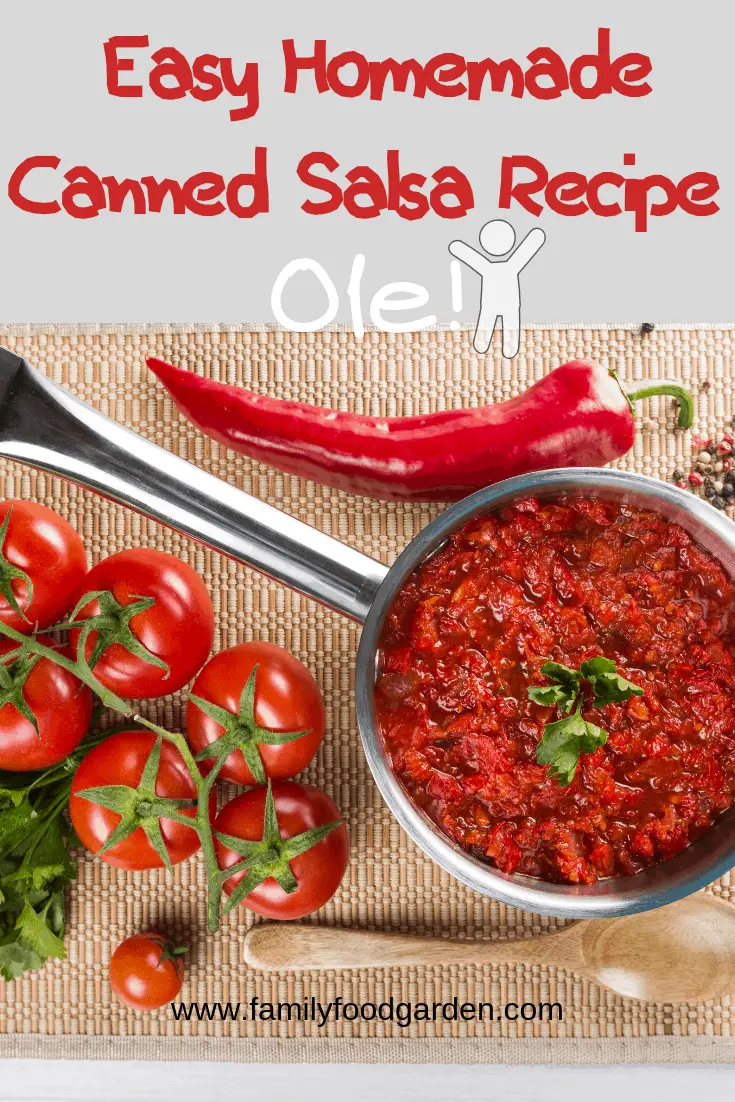 Like food stored for the winter, or any time of the year, there is a comfort point here, and besides canning is a lot simpler than you think. It is not so labor intensive once you get the hang of it unless of course, you have a very generous friend who brings you his extra tomatoes fresh from his garden and he had a bumper crop.
It is very satisfying to whip up a batch of your favorite salsa recipe so that when you have the urge to eat corn chips you have a ready supply of Salsa to go with it.
Just to review the canning process I suggest you watch the 9 minute video on YouTube called Ball Home Preserving Salsa Tutorial.
It is both informative and thorough. It includes a basic Salsa recipe but my all time favorite is from Mel's Kitchen Café, the Best Homemade Salsa (Fresh or for Canning).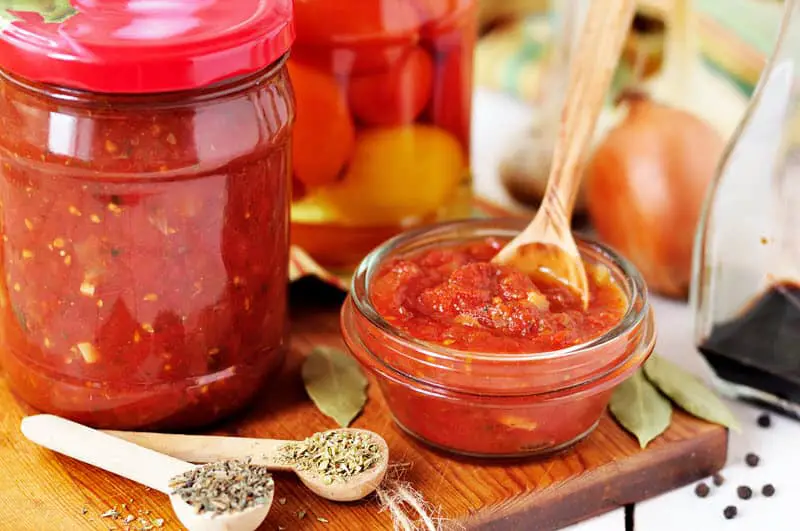 Mel admits that peeling tomatoes may not be the favorite part of this process in making your own homemade Salsa, and I would concur. He suggests you cut the tomatoes in half and put them with the skin side up on a tray lined with baking paper and broil for 3-5 minutes.
Some people like to let the skins get a little brown. Keep a watchful eye on them, you don't want them to burn. Remove the tomatoes from the oven and let them cool, let the skins shrink and then peel them off.
Your effort will be worth it and much simpler then slashing the tomatoes, dropping tomatoes into boiling water and peeling them once they have cooled.
Once you have your tomatoes peeled use the recipe on Mel's Kitchen Café site or the following Salsa recipes that are suitable for canning.
Mel's Homemade Salsa contains:
10 cups peeled , chopped and drained tomatoes (if you don't drain the tomatoes the salsa can be watery)
3 cups chopped onions
1 ¾ cups green peppers, or a combination of green, red, yellow, or orange peppers
5 jalapenos finely chopped, membrane and seeds removed
7 cloves of garlic minced (or more if you love garlic)
2 ½ teaspoons ground cumin
2 ½ teaspoons black pepper
2 ½ Tablespoons canning salt (sometimes called kosher salt)
1/3 cup sugar- depending on how sweet you like it
1/3 cup chopped cilantro or parsley
1 ¼ Cups apple cider vinegar
16 oz. tomato sauce
12 oz. tomato paste for a thicker salsa
Follow Mel's recipe and can in pint-size glass jars.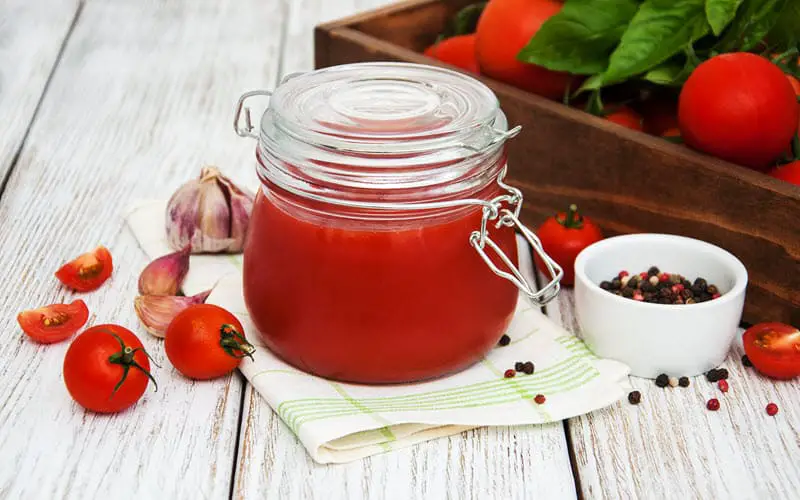 If you like, a chunkier Salsa try out the Best Home Canned Thick and Chunky Salsa from The Bald Gourmet (thebaldgourmet.com). It calls for 8 pounds of ripe tomatoes and makes 5 pints of Salsa.
A word of caution about spicy. Truth be told, I grew up in a sheltered, spice deprived, environment. I did not eat a red or green hot pepper until my older teen years. I fell in love with Mexican food on a trip to New Mexico. That being revealed, spicy is a relative term. I have friends who can eat raw green hot peppers like I would eat peeled raw cucumbers. Not pausing, not choking or having your face turn red. So know your eating buddies, and be sensitive to newbie pallets. There is a reason most stores bought Salsa in the jar has mild, medium, and hot spice level warnings.
Keep in mind:
Canning can be fun and creative. Use tested recipes as there are food related concerns to canning.
Always date your homemade canned goods. Canned Salsa should be used within a year of your canning date. If you have stock left before the year is up, throw a Salsa party and don't forget the margaritas.
General rule of thumb when water bath canning is to fill your jars with hot food, leave ½ inch from the top for air (unless your recipe indicates something else), and remove any air pockets. Wipe the tops of the jars with a clean towel before you put on the clean lids.
Remove hot jars and put them on a towel lines counter where they will not be disturbed so that they can cool. The vacuum seal is formed during the cooling process. Try not to move or giggle the jars until they have come down to room temperature.
Follow the processing protocol and respect it. All the steps are there to protect you and the quality of the food.
Do remove the ring on the cooled jars and make sure you have a proper seal. Discard any jar you find on the shelf where the seal is not perfect or bulges upward.
DON'T EVEN TASTE IT.
My name is Isis Loran, creator of the Family Food Garden. I've been gardening for over 10 years now and push the limits of our zone 5 climates. I love growing heirlooms & experimenting with hundreds of varieties, season extending, crunchy homesteading and permaculture.