Chicken coops can be both a functional and colorful addition to your backyard.
When you design your dream chicken coop, there will be many things to consider before diving in. Things like how many chickens you plan on keeping, location, predators, and what you want it to look like.
Often chicken coops designed closer to the home & in smaller urban areas tend to be more visually appealing
However, if you're keeping a large amount of chickens functionality will be a priority.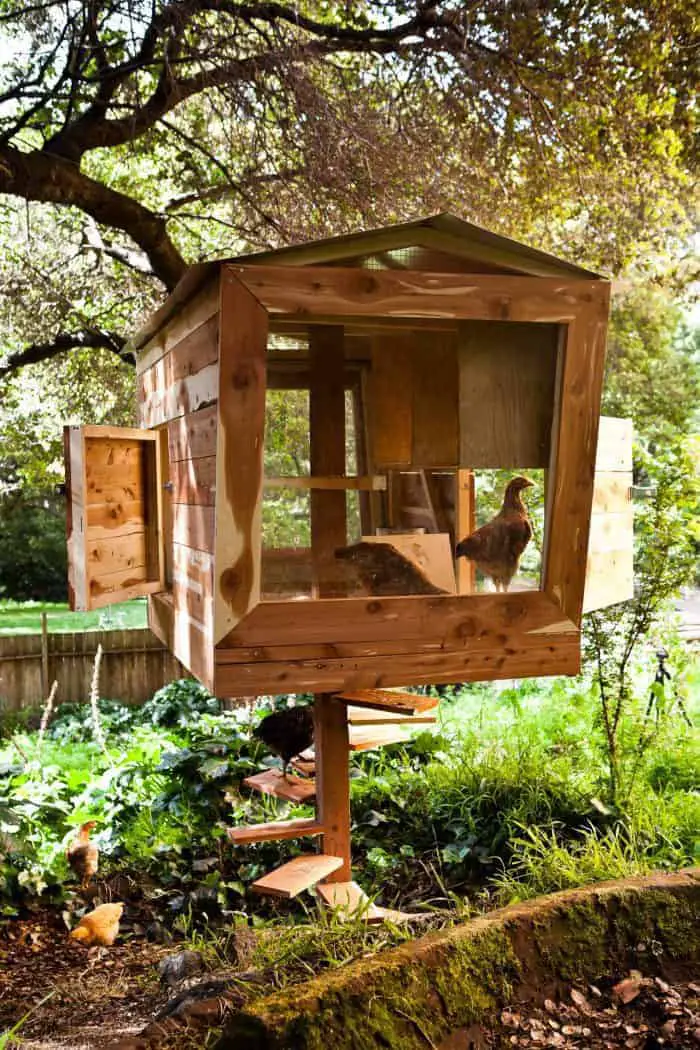 This post will help you figure out how to design your chicken coop, give you inspiration for coop plans (including FREE pdf downloads), and show you where you can buy kits online.
Our first coop- $100 DIY chicken coop made with re-purposed materials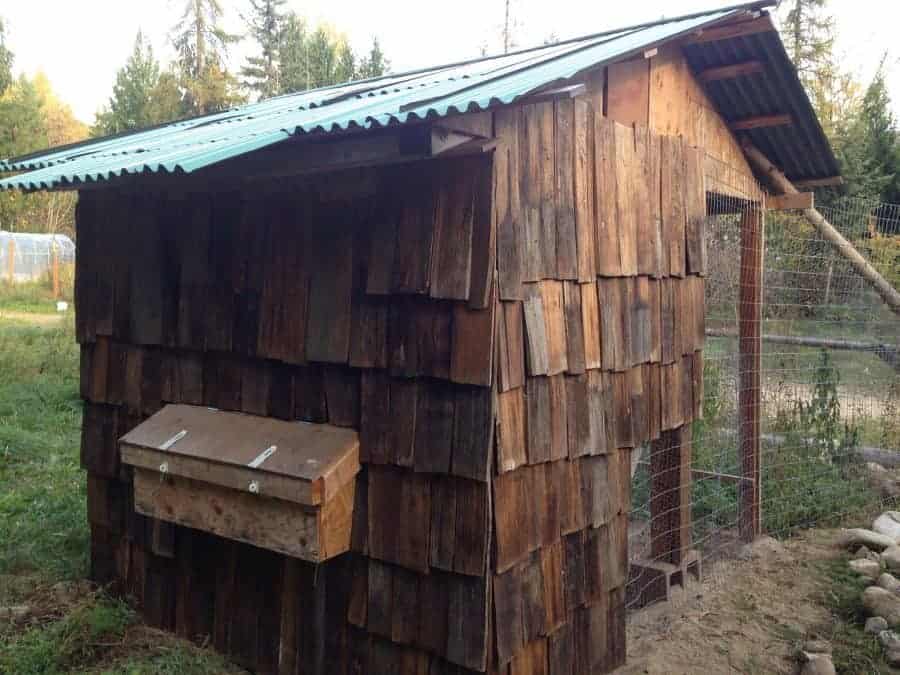 Our 2nd & current coop (not finished!)
built for 30 hens & raised for increased roaming for snowy winters

DIY Chicken Coop Plans
from Trevor Made
Large chicken coop from the Garden Loft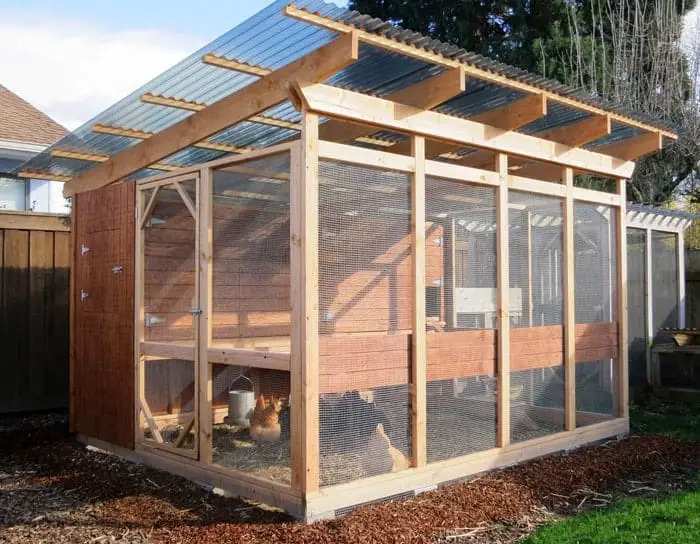 Simple A Frame Chicken coop plans from Success with Poultry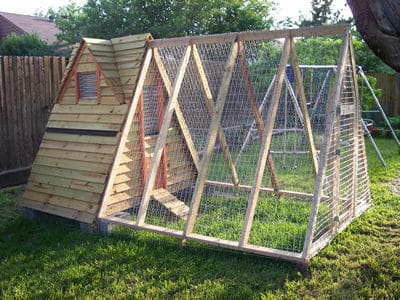 One of the best places I've found for lots of chicken coops is the website BackYard Chickens

Hobbit Chicken Coops!!!
Oh I love these so much. You can buy them here from Hobbit Hole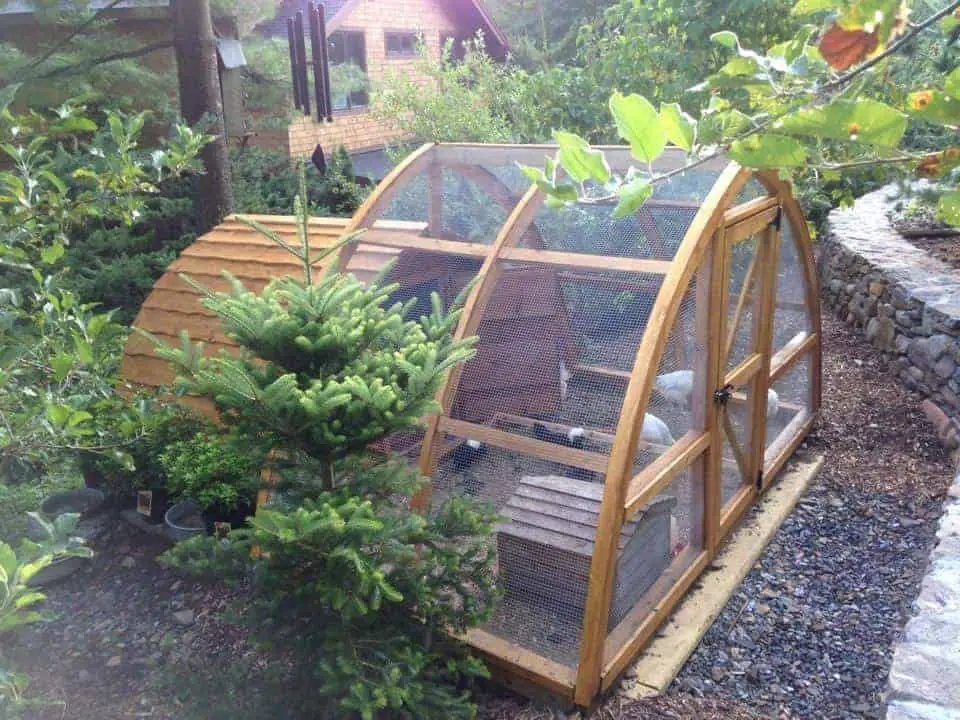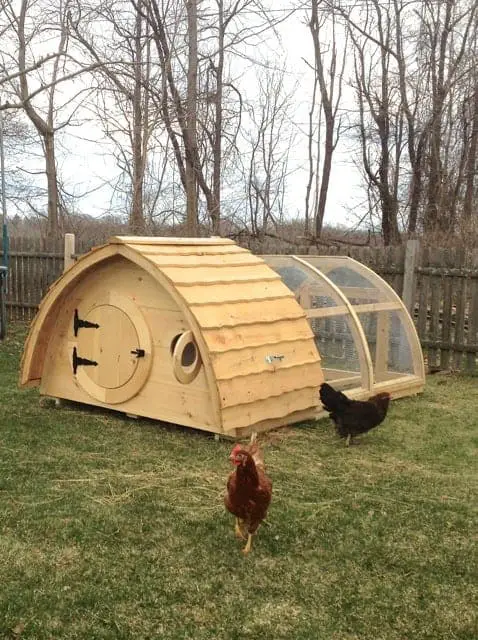 Chicken Coop PDFs
Construct 101 has a free pdf download for a large chicken coop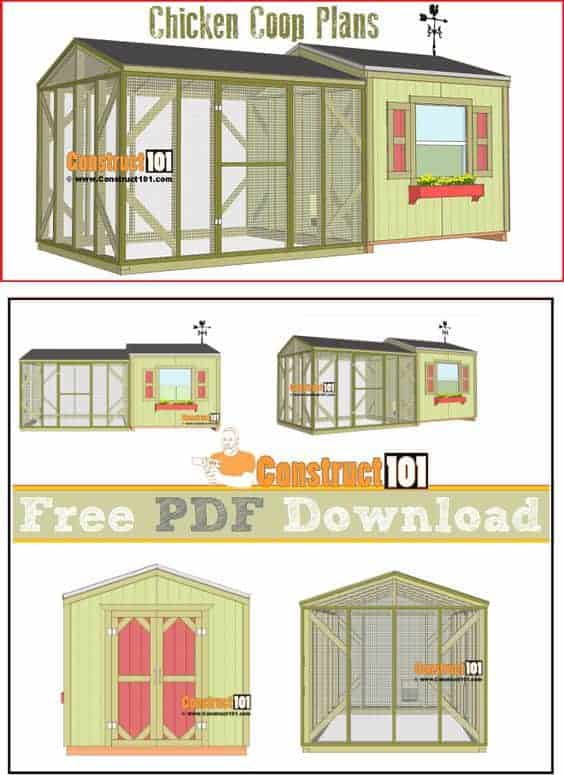 Chicken coop plans with a garden roof from My Pet Chicken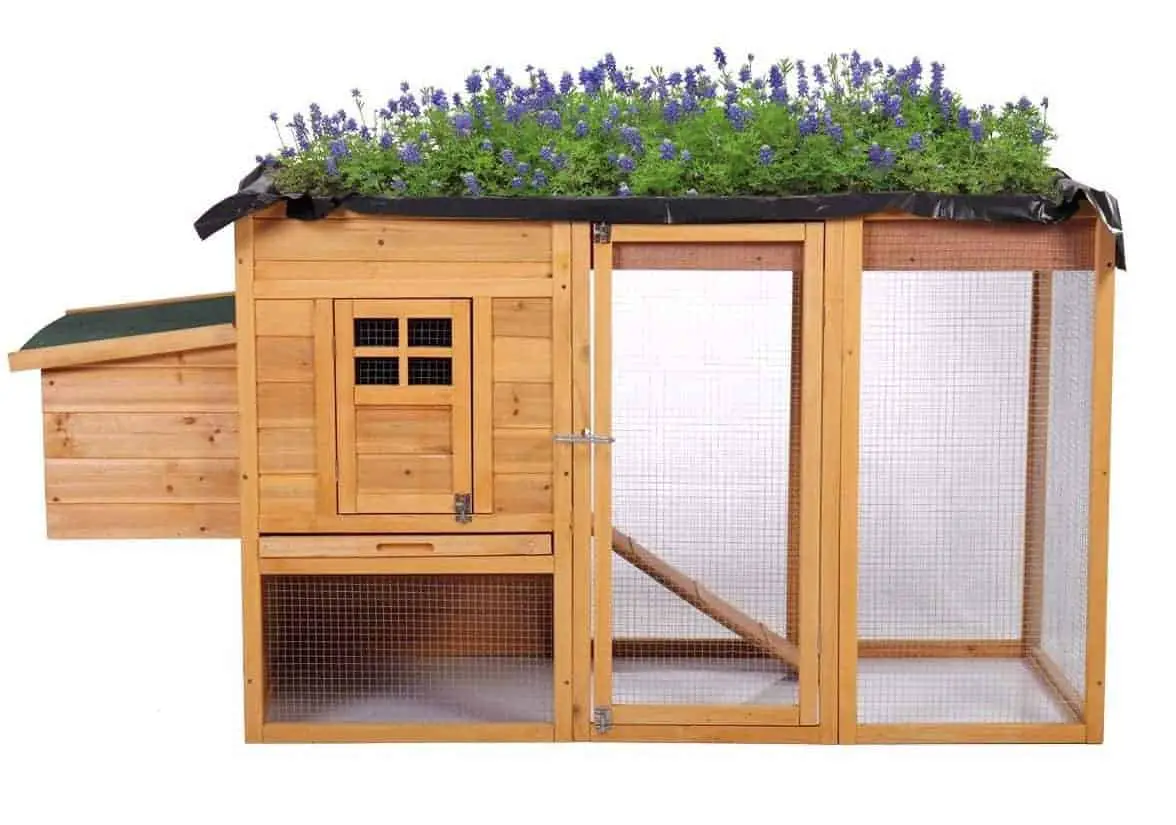 Chicken coop from Horizon Structures
The Garden Coop has some great chicken coop plans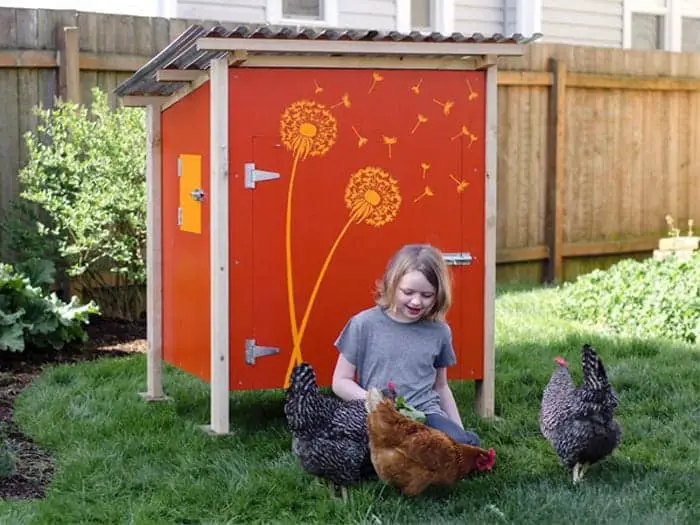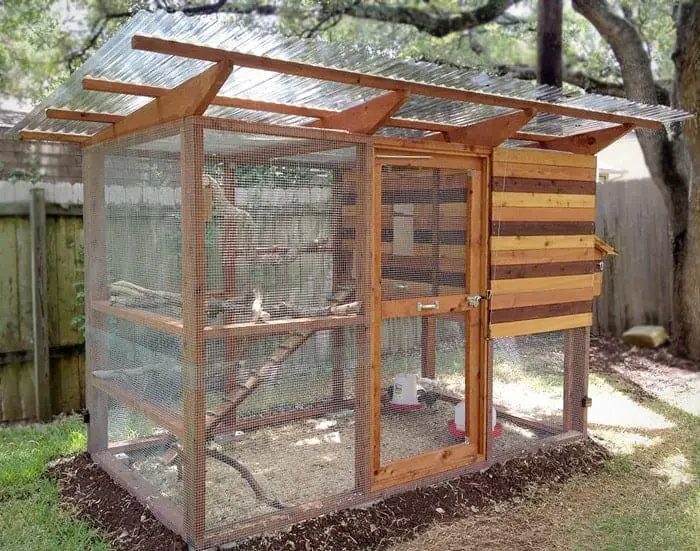 Buy this gorgeous cedar chicken coop from William Sonoma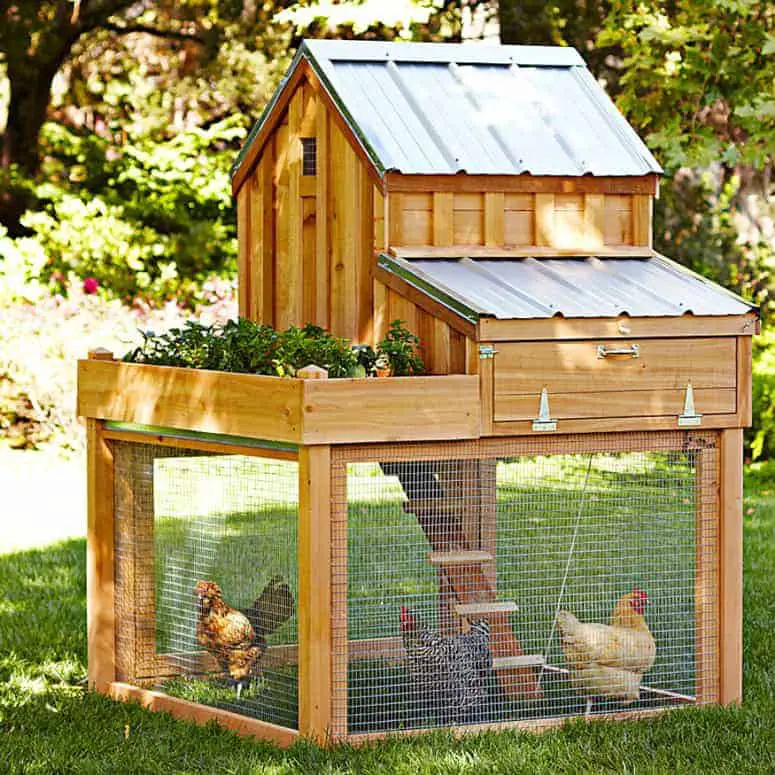 Re-purposed pallets as a chicken run from Ubilio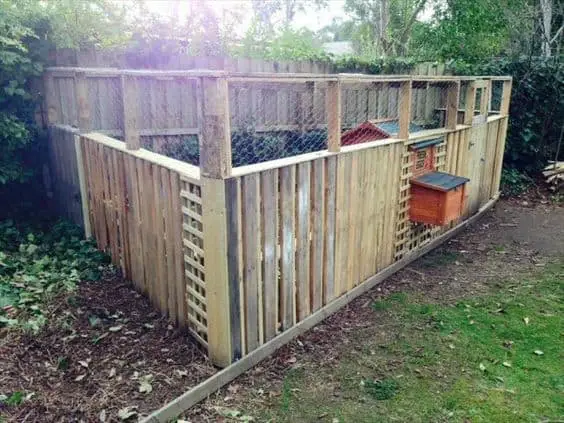 Attainable Sustainable shows you how to build a chicken run
with pallets & use the top as a garden planter!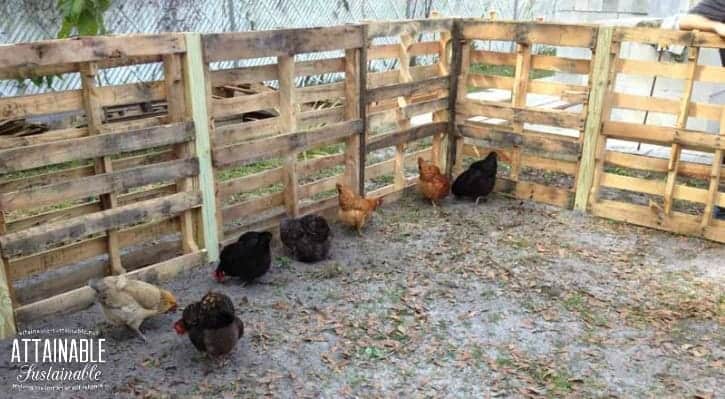 shows you how they converted a shed into a chicken coop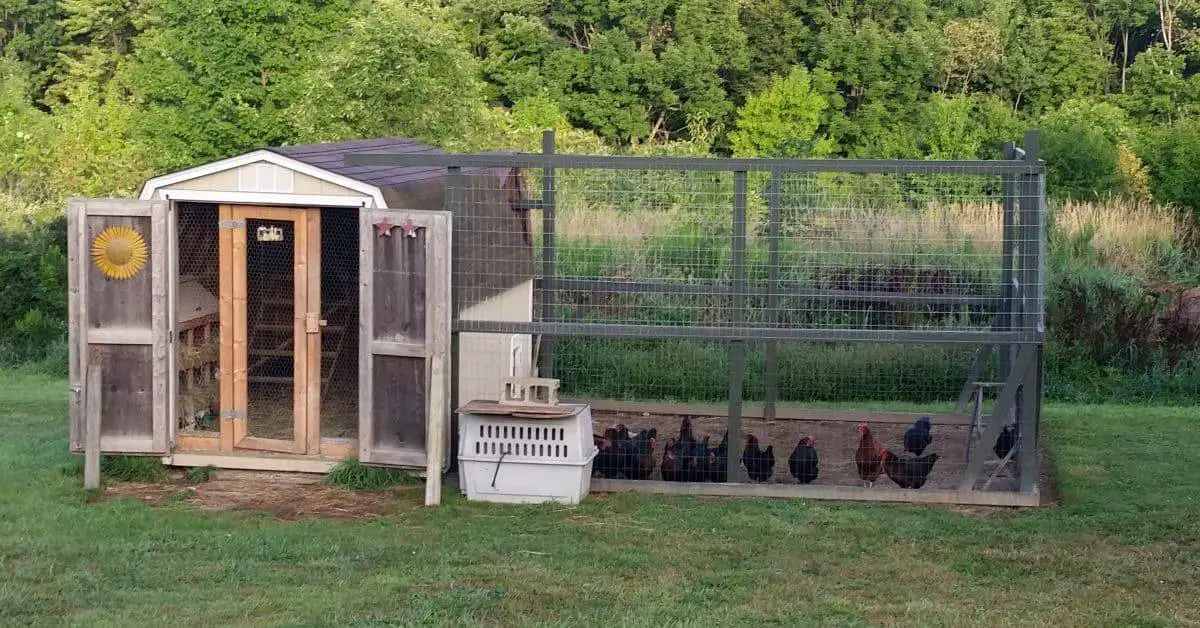 Considerations Before Making your Chicken Coop
Location in your backyard
City zones & laws for the size of your chicken coop. Double check you CAN even keep chickens as many towns and cities won't allow it. Even in a rural areas there are requirements for distance from other neighbors.
How many chickens you'd like to keep & what breeds. Think long term too, there's no point designing a chicken coop for 8 hens if later on, you decided to add to your flock. It's smarter to design for a larger flock if you have the space and have a larger homestead.
The weather, do you get lots of snow? Do you have hot summers & need to have a shady spot for your hens?
The size of coop- small, medium, large etc.
The cost, how much can you spend? Some pre-made chickens coops can cost a lot.
How you'll design the surrounding area (we designed rotational chicken runs around our garden)
Think about all the predators in the area that can get into your chicken coop. We've had bears rip the plywood OFF of the chicken coop! Raccoons and weasels are smart and sneaky and can climb into vents etc.
Whether you're buying a premade kit or creating your own DIY chicken coop from re-purposed materials (like we did for our first coop in the photo below)