If you love herbal tea, growing a tea garden can be an enjoyable garden. Although it does take a lot of fresh herbs to dry and become tea, the slow experience of harvesting and using herbs is rewarding.
Herbs are often strong smelling too which makes them excellent companion planting for organic pest control.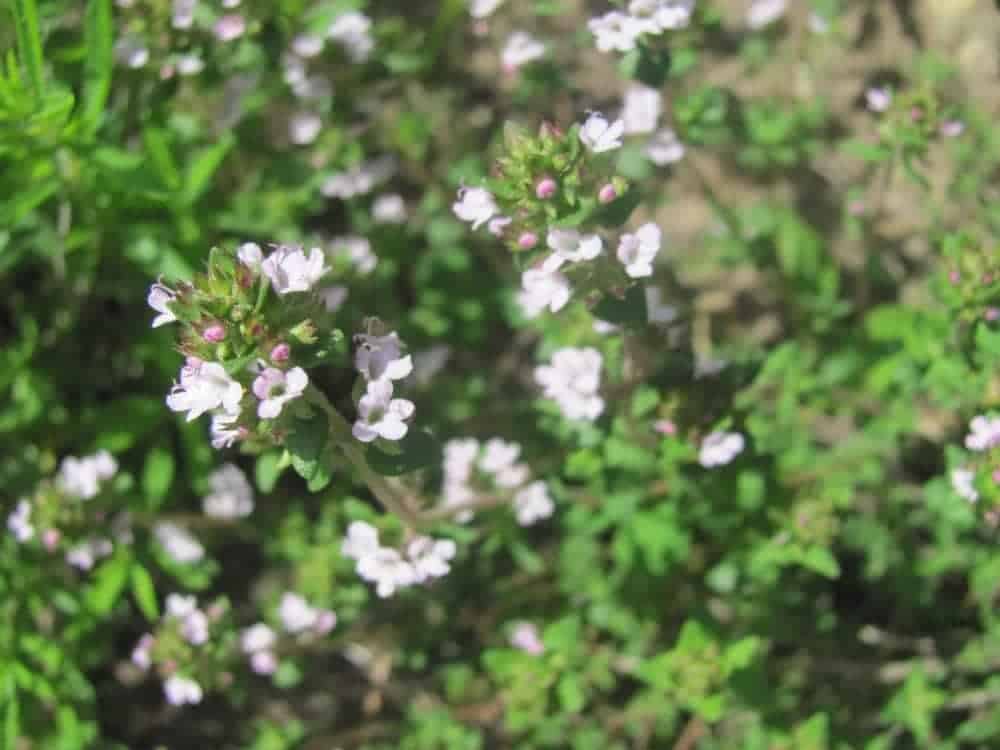 This post will cover
Where to plant your tea garden
List of herbal teas to grow
Creating tea blends

Growing an Herbal Tea Garden
When choosing herbal plants to grow for tea, you'll want to select ones that you enjoy. Many of the herbs for a tea garden are perennials, so be mindful of where you place them in your garden design.
I like to place large perennials like bee balm, mints and licorice mint for example on the outer edges of my garden.
Certain herbs like chamomile are annuals but self sow easily. I planted ours in our herb spiral and they would self sow all over the place out of the bed!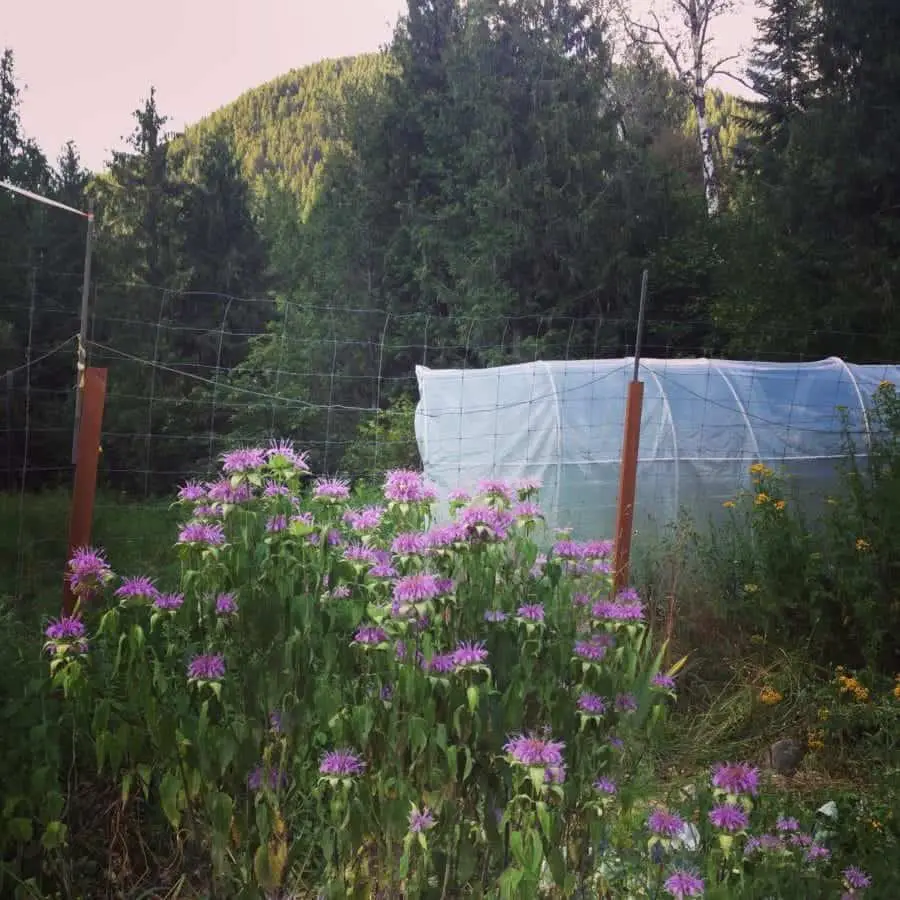 Medicinal Herbs for an Herbal Tea Garden
Many herbal teas that we enjoy you can buy in the grocery store like mint, chamomile or licorice mint. Many herbs offer wonderful medicinal properties to them as well and can be made into a tea for when we get sick. You might have to learn more about herbalism, I'm slowly learning over time and adding more herbs to our medicinal herb garden.
Certain herbs you can steep for medicinal properties like sage.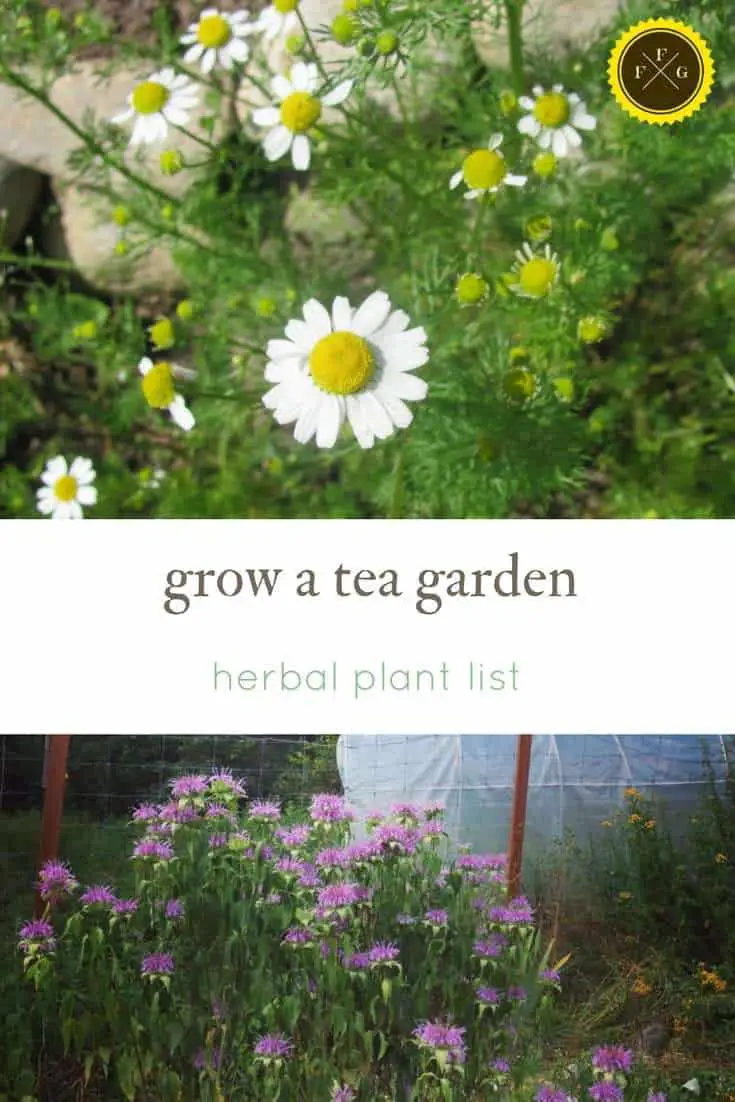 Herbal Tea Garden Plants
German chamomile
 Mint – There are many choice of mint flavor. Apple mint, spearmint, peppermint, chocolate mint, there are many mint plants you can grow.
Agastache (licorice mint)
Lemon Balm
Tulsi Tea (Holy Basil)
Lavender
Lemongrass
Lemon Verbena
Catnip
Lavender
Bee balm/Bergamot
Borage
Thyme
Stevia
Sage
Rosemary
Hibiscus (zone 8+)
More Plants for Your Herbal Tea Garden
Other plants can be used to make your own tea. Some of these you might have to forage for or learn more with herbalism studies. Many of these are considered herbs
Red raspberry leaves
Clover
Elderflowers
Ginger
Lemon