Studying herbalism has been a huge goal of mine for years now and next year I'm enrolling in some online herbal courses which I wanted to share with you today.
Every time our family gets sick I always head to the health food store for natural remedies, but as an avid gardener, I want to start a medicinal herb garden and make our own herbal remedies. I've been learning more about herbal remedies with some great books and adding some essential oils too.
Study Herbalism Online
One of the best and easiest ways to study Herbalism is through the Academy of New England.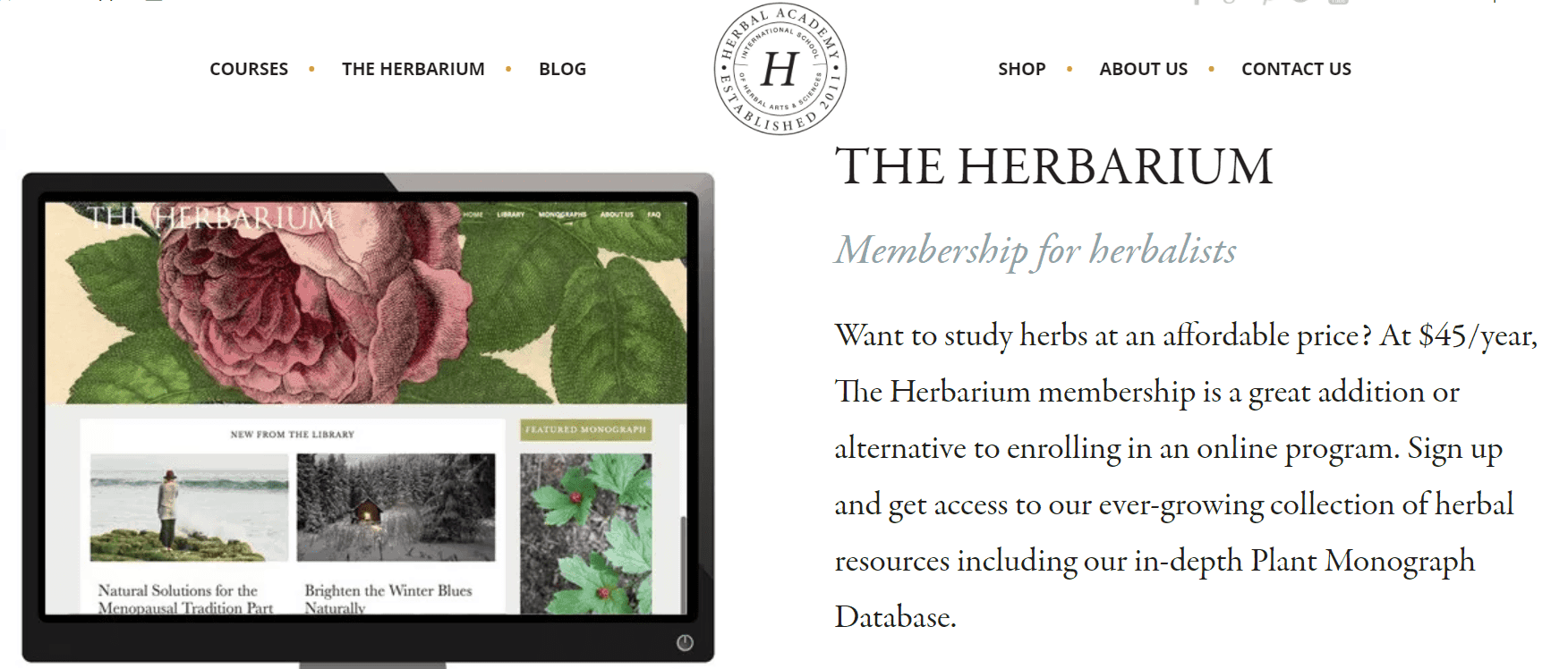 They offer some fantastic online courses whether you're a beginner, intermediate or advanced (see details below)
They also have the Herbarium and a great products shops. It was in their products shop that I saw the Herbal starter kits. What a great way to introduce yourself to herbs hands on!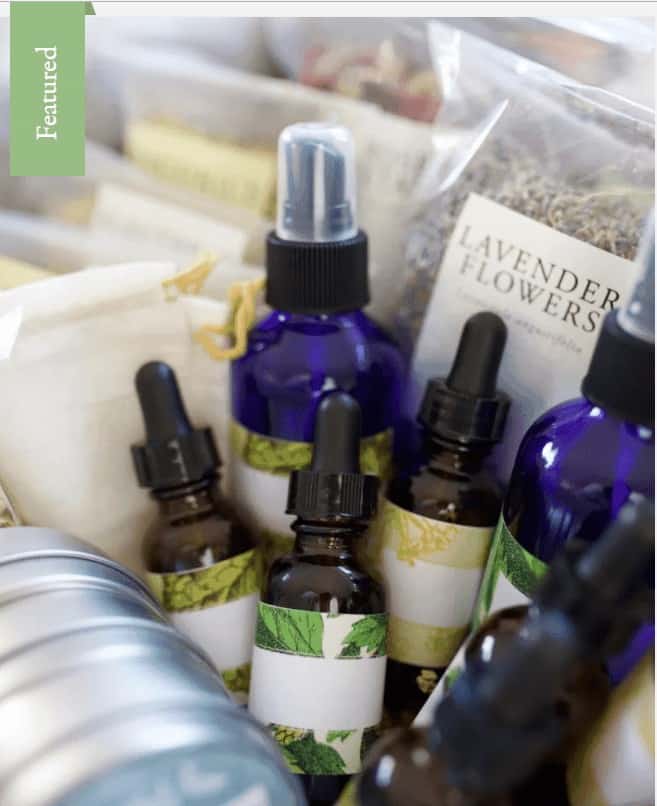 Self Study Herbalism
A complete box of carefully sourced, high-quality herbs and Herbal Academy's own select recipes and herb monographs to get you started practicing herbalism. The Herbal Starter Kit will meet you where you are – in your home – and cut down on the hunting and gathering part of making herbal preparations that becomes both overwhelming and expensive. You'll receive vibrant, aromatic herbs at your doorstep so you can get hands-on experience with the herbs and put your knowledge into practice!
Designed for students and budding herbalists craving some hands-on experience with plants, the Herbal Starter Kit includes 22 enticing herbal recipes, 14 plant mini-monographs, and up to 18 herbs (and beeswax!) you need to prepare these recipes in your home kitchen.

Check out the Herbal Shop
No matter where you are at in your herbal studies, the Herbal Academy has a training program for you!

Study of Herbalism Paths
Whether you are just getting started in herbalism or have been exploring this natural path for some time, you might realize that there are several directions to take as an herbalist! Perhaps you are interested in opening up an herb shop or selling your own natural body care products. Maybe your passion is for people, and therefore your desire is to become a community herbalist. Or maybe you wish to study herbalism to benefit your own family's health and wellbeing.
Follow your calling, and match up your personal or career goals with the Herbal Academy's unique Herbalist Paths. These discounted training packages are designed to help guide you in your journey and your educational needs! Infuse your life with your herbal education when choosing the Family Herbalist Path, prepare for a business start-up in the Entrepreneur Herbalist Path, or learn how to work with clients professionally through the Clinical Herbalist Path.
All Herbalist Paths are offered at a discount and with a payment plan option! Learn more about the Herbal Academy's programs and paths here.
The Herbal Academy is an international school of herbal arts and sciences, offering high quality, affordable herbal studies programs for students online at the beginner, intermediate, and advanced levels. The Academy celebrates the community-centered spirit of herbalism by collaborating with a wide diversity of herbalists and medical professionals to create an herbal school that presents many herbal traditions and points of view.
Course educators including leading herbalists such as Steven Foster of the Peterson Field Guide to Medicinal Plants and Herbs, Matthew Wood of The Earthwise Herbal: A Complete Guide to Old World Medicinal Plants, American Herbalist Guild President Bevin Clare, and Anne McIntyre, who has written several books including The Complete Herbal Tutor and The Complete Woman's Herbal. Other notable contributors include Pamela Spence, Steve Kippax, Emily Ruff, Katheryn Langelier, and dozens of other medical professionals, clinical herbalists, and family herbalists.
Explore the Herbal Academy's online herbalist training programs on their website, as well as their dedicated Herbalist Paths, designed to suit your path and your educational needs – from family to entrepreneurial to clinical herbalist career paths!