Herb Gardens smell amazing and fresh herbs taste wonderful.
I love growing herbs all over the garden to add scent and beauty. Companion planting herbs is great as the strong scents are natural organic pest deterrence. They also offer excellent dollar value for a small growing space. Just a small handful of fresh herbs at the grocery store costs $3-5, so when you grow your own you have a wonderful smelling garden and you're gaining excellent dollar value. You can buy live herb plants or sow seeds yourself.
Annual herbs like basil or cilantro are incredibly easy to grow from seed. The woody ones like thyme or rosemary take a long time so you're better buying seedlings.
If you're a beginner then indoor herb garden kits might be your thing to make growing herbs easier. If you're more experienced and wish to grow your own herb seedlings instead of buying plants.
Inspirational Herb Garden Ideas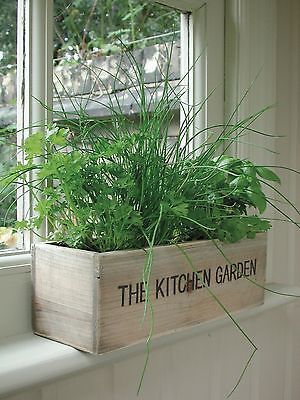 The best thing about herb gardening is that they're perfect for indoor or outdoor containers.
This is a major bonus for people lacking in garden space or for those who are just starting a garden and want something easy and manageable. Today I wanted to share with you some ideas for growing herbs indoor or outdoors in containers, whether it's a windowsill or kitchen herb garden or patio container planters.

Indoor Herb Gardens (+ Container Herb Gardens)
Window Herb garden using tins from the Gracious Wife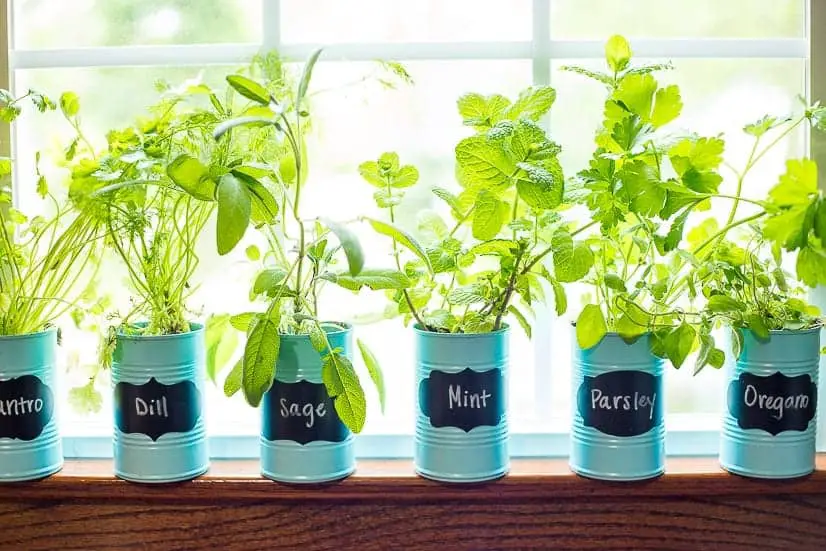 Art & Appetite made this gorgeous raised bed herb garden.
Cute chalk painted pots from Rustic & Woven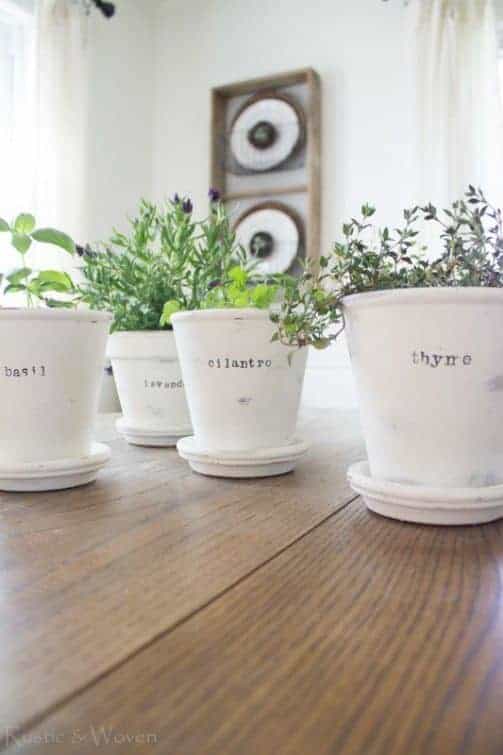 DIY wooden raised planter from Gardenersworld
This tiered planter is a great way to make use of small spaces (get it here, affiliate link)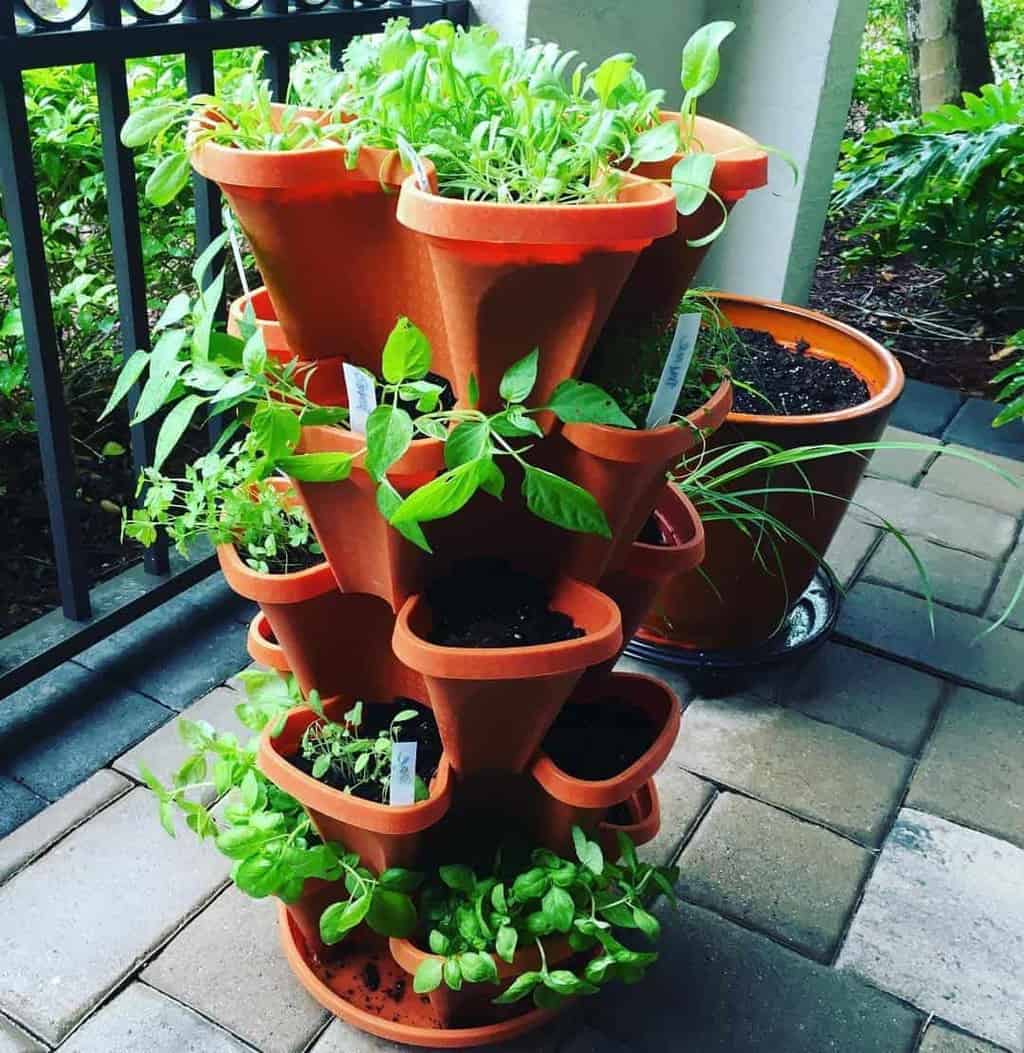 Mason Jar Indoor Herb Garden from CamilleStyle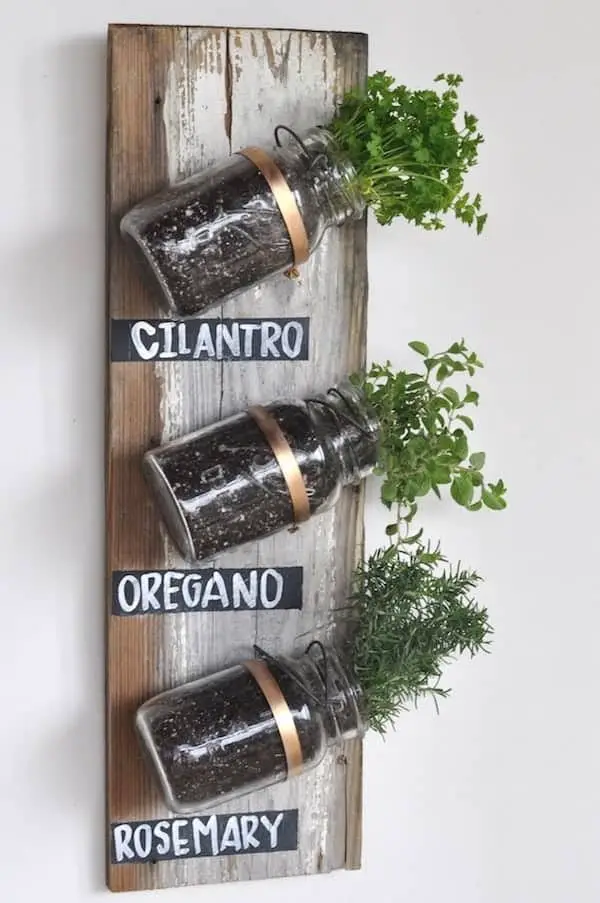 DIY Tiered Herb Garden from Maverick Kitchen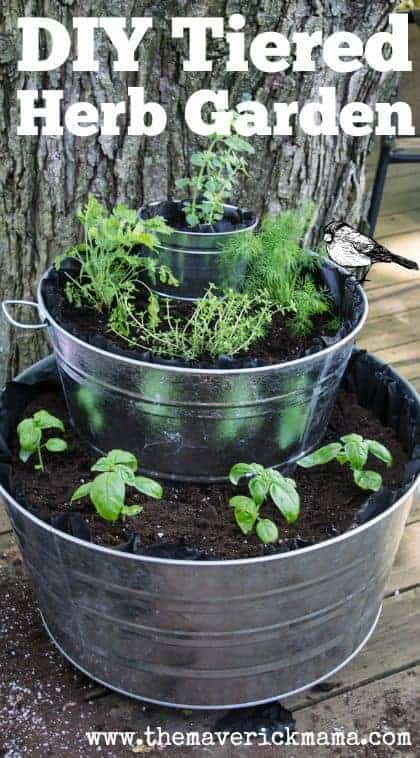 Love this Vintage Herb Garden using Galvanized Wash Tubs from on Sutton Place
Hanging Herb Planter tutorial from Julie Blanner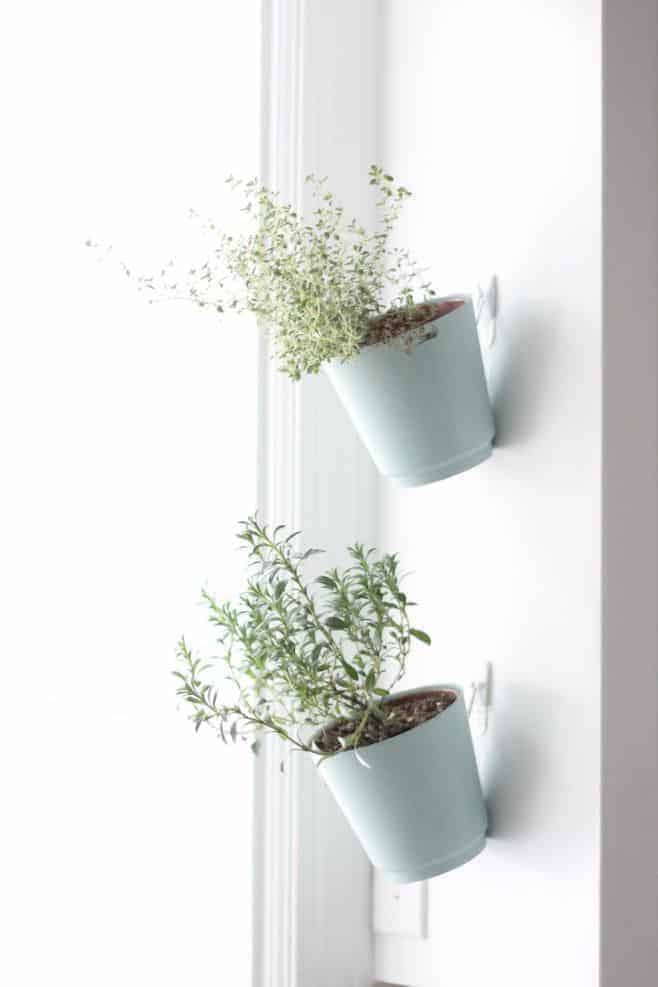 Beautiful Container Herb Garden from unsophisticated cook

Kitchen Herb Garden from the Bird & her Song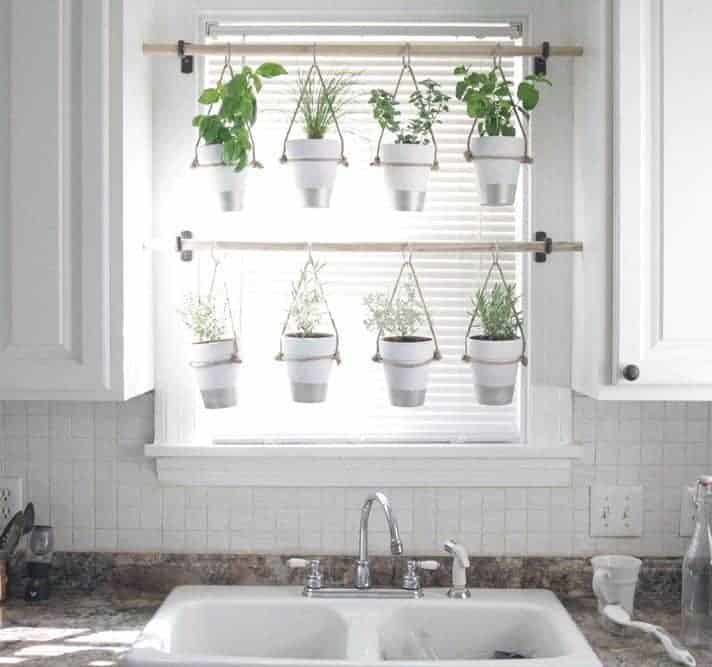 Window Sill Herb Garden from Attainable Sustainable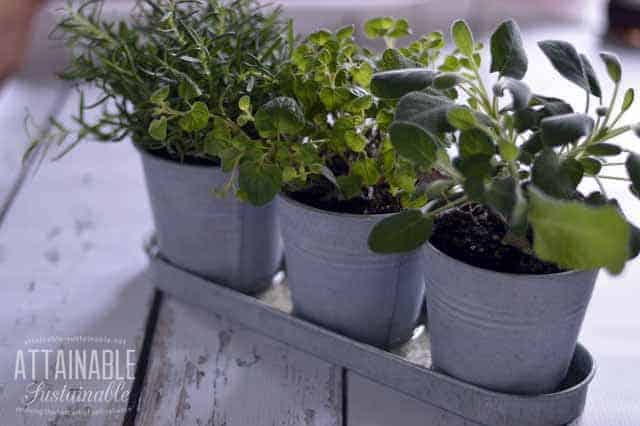 I hope you enjoyed these herb gardens for inspiration!