Strawberries taste great, are healthy & cost a lot to purchase making them a great addition to your garden.
There are also some unique, mostly vertical, ways to grow strawberries rather than the traditional in the ground methods.
Keeping strawberries off of the ground is beneficial to reduce rotting or slug damage.
Here are some inspiring strawberry growing ideas for you!
SF Gate shows you how to grow strawberries in rain gutters.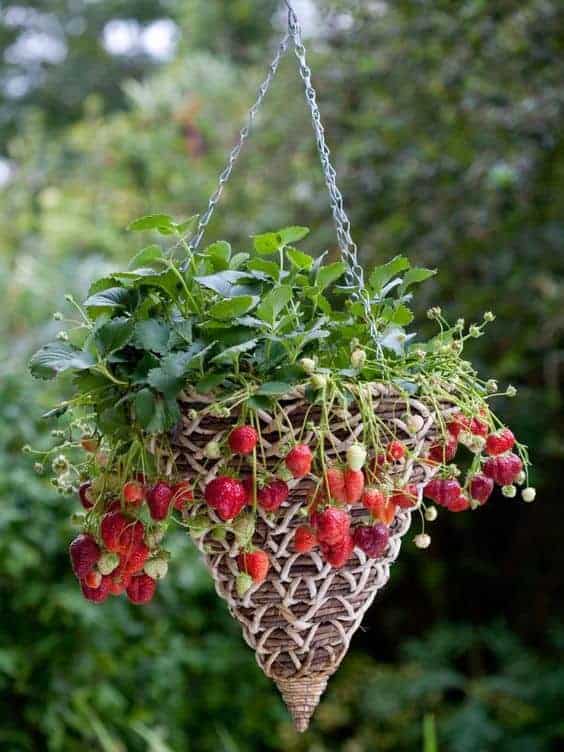 Growing Strawberries in baskets by HGTV

Space saving vertical garden from the Owner Builder Network

Vertical strawberry planter by Menards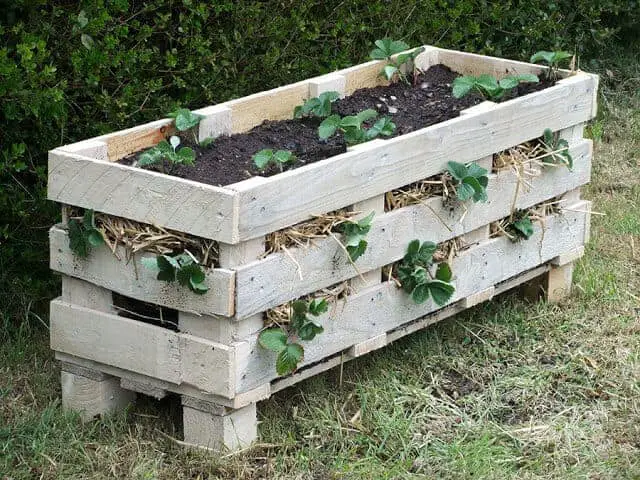 DIY Strawberry Pallet Planter from Lovely Greens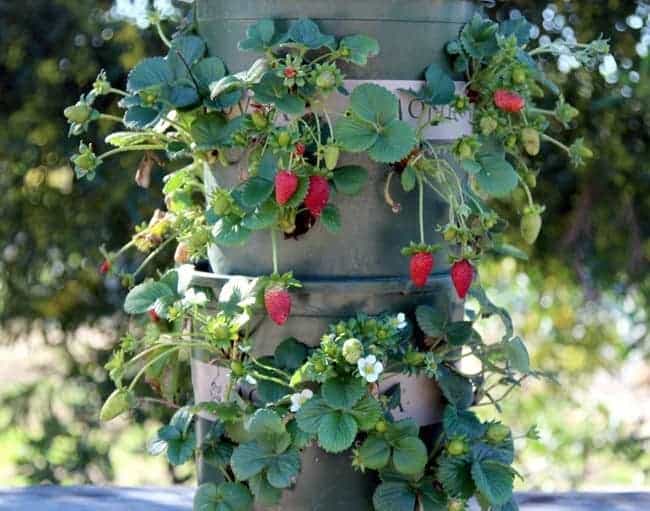 DIY Strawberry Tower from a Piece of Rainbow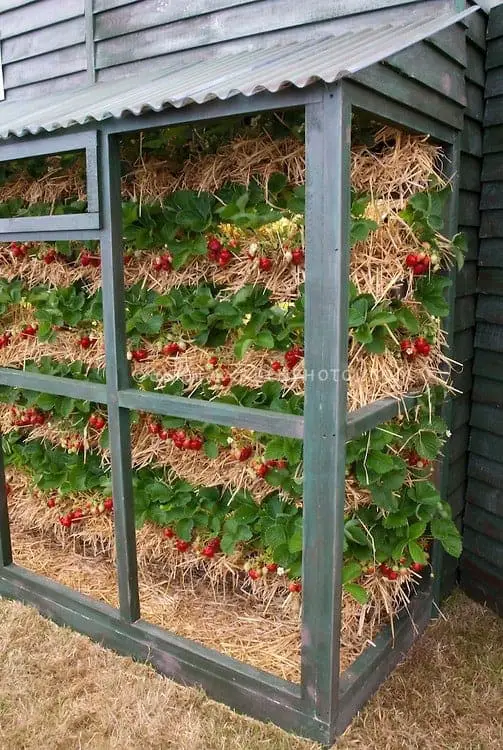 Vertical strawberry gardening from garden photos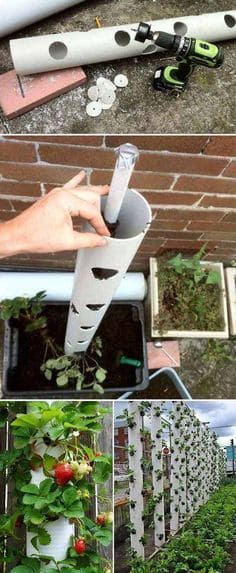 Grow strawberries in pvc pipes from Urban Green Space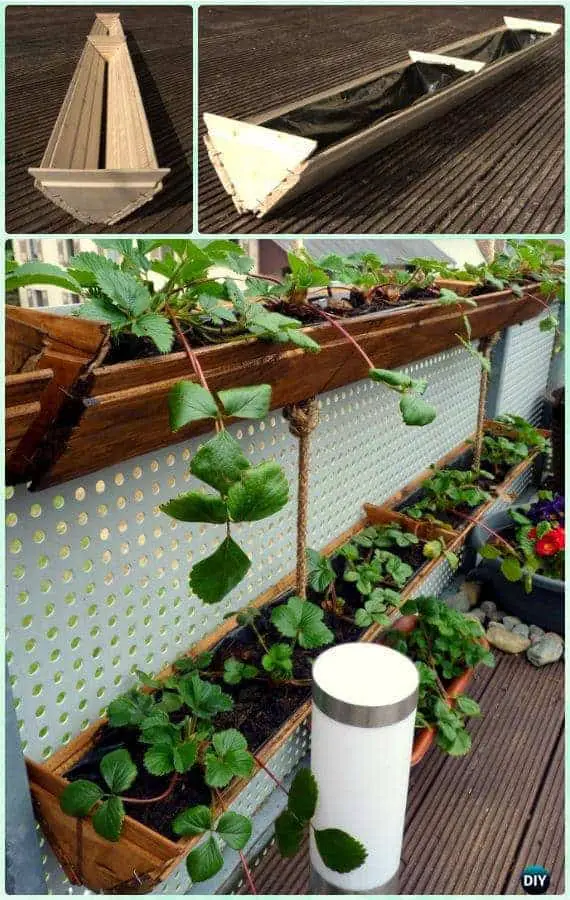 Hanging Strawberry Planter Box from Foxy Folksy
900