Strawberries taste great, are healthy, and are expensive at the grocery store which makes them a great addition to your garden.
Keeping strawberries off the ground is beneficial for strawberries as it reduces rotting and slug damage.
Growing strawberries in containers, planters, and pots helps with the rotting and slug damage.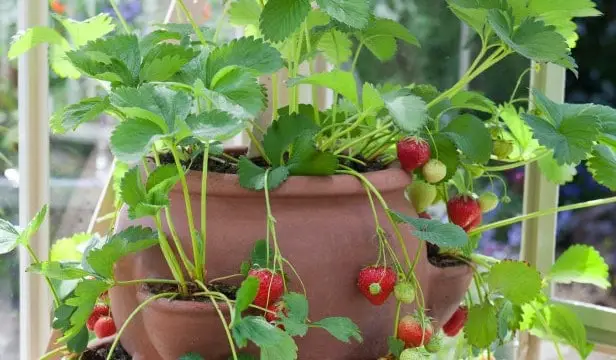 The nice thing about growing strawberries in containers is that you can use the runners and move them into a new pot increasing your strawberry pots over time.
Ideas for Growing Strawberries in Pots and Containers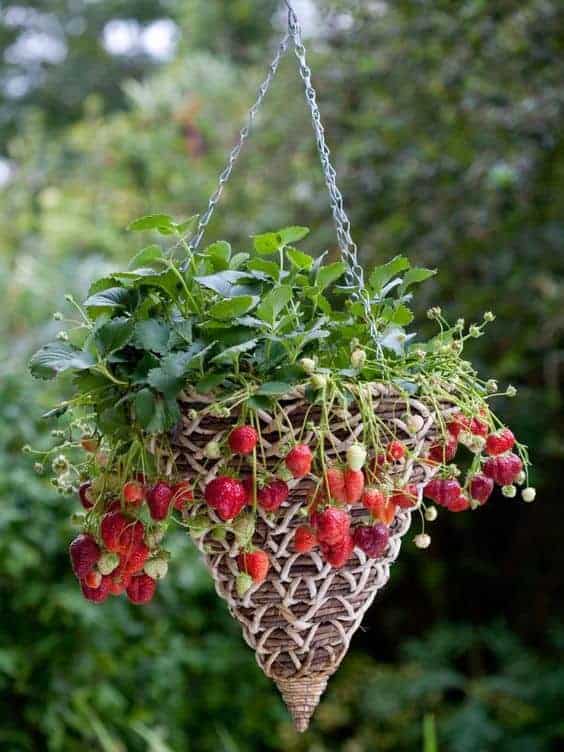 Growing Strawberries in Baskets by HGTV

Space Saving Strawberry Vertical Garden from the Owner Builder Network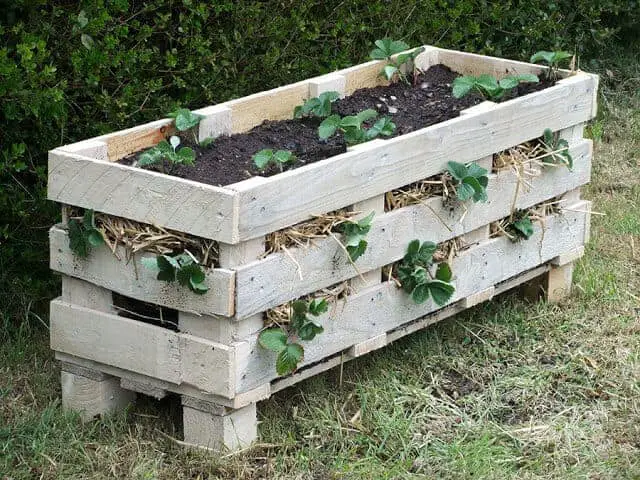 DIY Strawberry Pallet Planter from Lovely Greens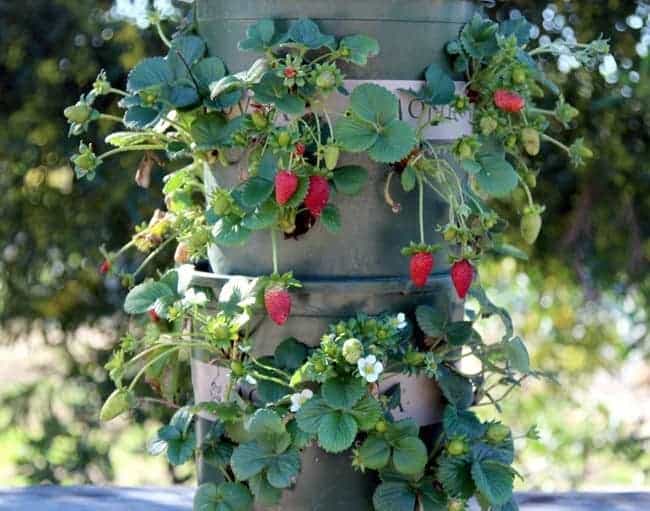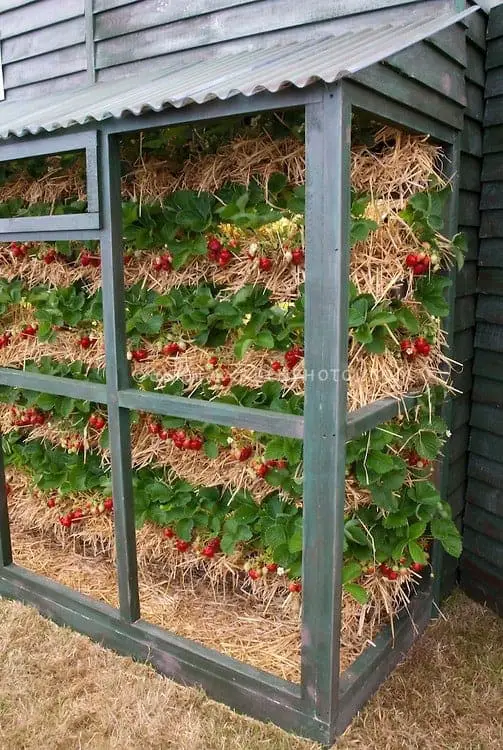 Vertical Strawberry Gardening from garden photos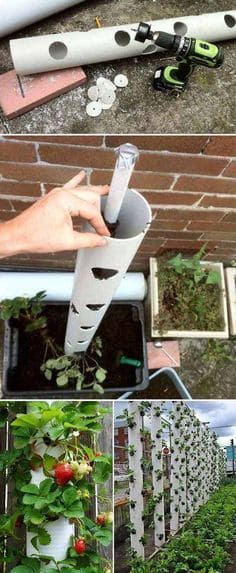 Grow Strawberries in PVC Pipes from Urban Green Space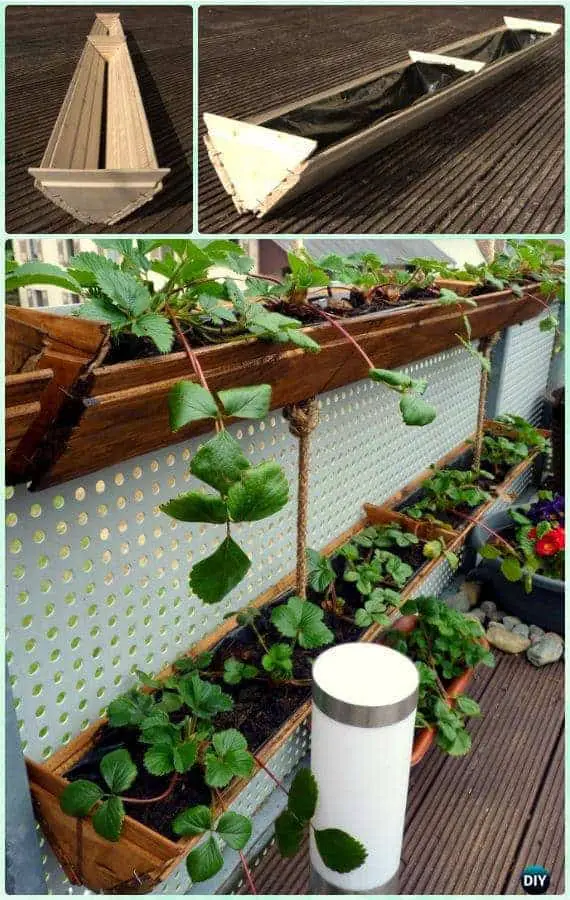 Hanging Strawberry Planter Box from Foxy Folksy
While we often grow strawberries in the ground, after moving and having field mice problems, I think trying them out in containers is a good idea.