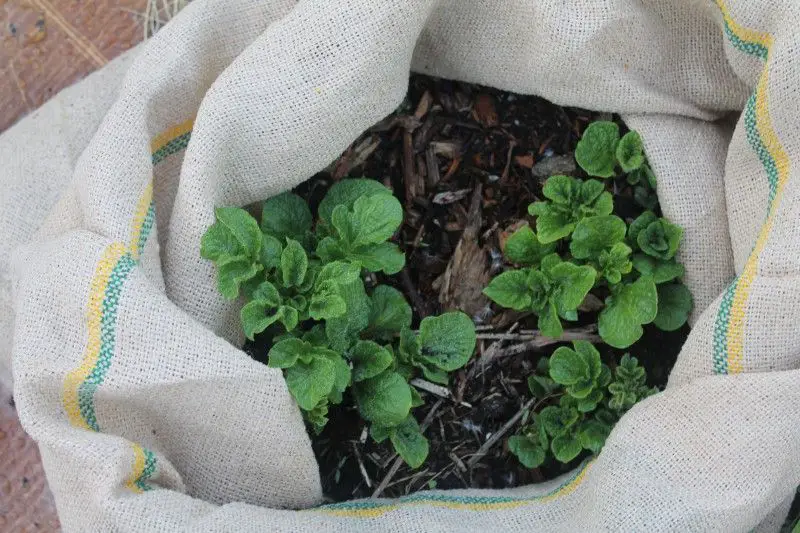 Did you know you can grow potatoes in containers?
Many people love to eat potatoes but don't think they can grow potatoes because potato plants take up lots of garden space. Luckily there's been a surge of creative container ideas for growing your potatoes vertically instead of in the ground.
Let's see some great ways to grow potatoes in containers!

Did you know that when you grow potatoes they increase yield with the depth of soil?
That is why many people 'hill up' potato plants to add depth and thus potato yields. Containers make a great solution to growing potatoes not only because they take up less space, but they're great for adding depth!

Below you can see a potato grow bad where you add soil to increase yield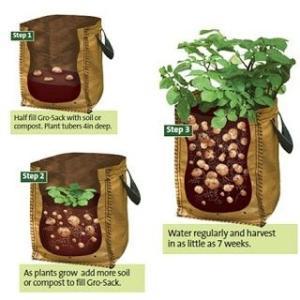 I've grown potatoes in a couple of containers now: in burlap bags & a DIY potato pallet container
I reviewed these methods in 'Which is the Best Method to Grow Potatoes'. 
Make sure the potatoes you grow in containers are 'main season' potatoes not the small 'early' ones because the plants won't grow tall enough to make use of the space.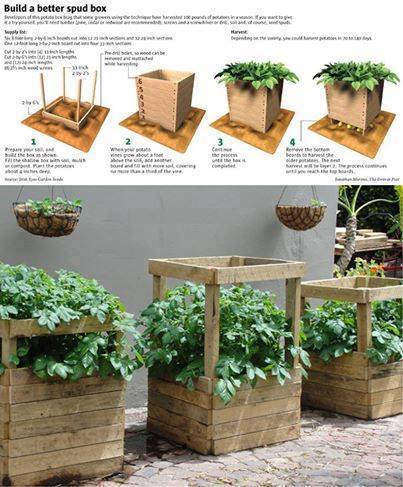 One potato growing container I keep seeing is a DIY potato growing box
You add planks of wood as the plants grow so they still gain sunlight. This also helps because you need to add the soil slowly as the plant grows.
Here are some great DIY & containers for growing potatoes
I've seen a lot of potato towers where you have to nail or drill pieces in as the plant grows which is sort of a constant hassle if you're like me and aren't great with tools.
That's why I really like this potato container design from CraftThyme!

With this design you slide in the planks of wood making it easier, although maybe more expensive initially I think it would be worth it in the long run. Learn how to build it here.
This potato tower from Common Sense Homesteading looks perfect for the frugal gardener looking to maximize space. Learn how to build it here.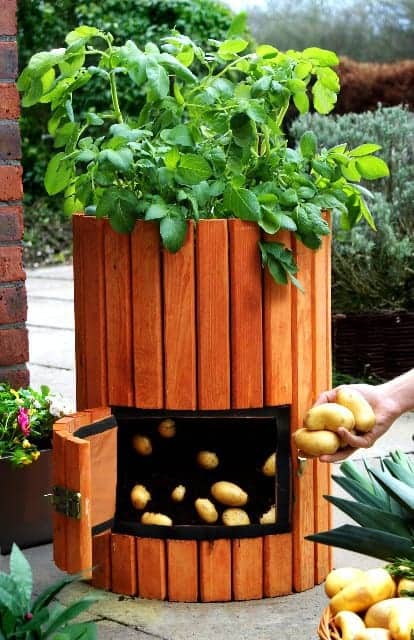 This potato growing barrel is gorgeous! I love the harvesting slot at the bottom although I'm not sure how easy it would be to empty and rotate the soil. You can get one here.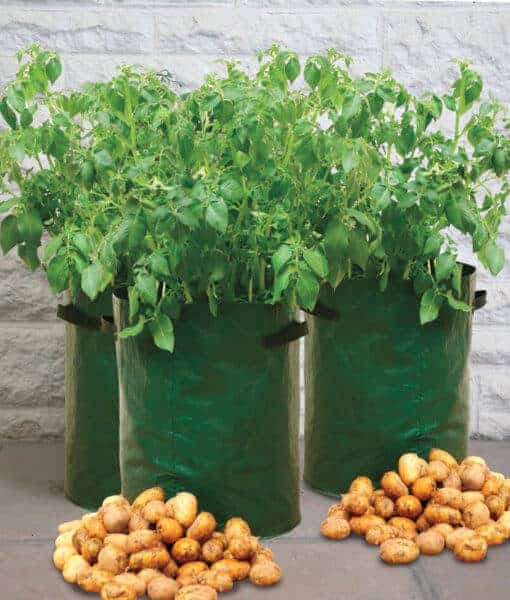 You can also buy inexpensive potato growing bags!  West Coast Seeds has this great image to show you how they work. Canadians get them from West Coast Seed here or if you're in the U.S here (affiliate link).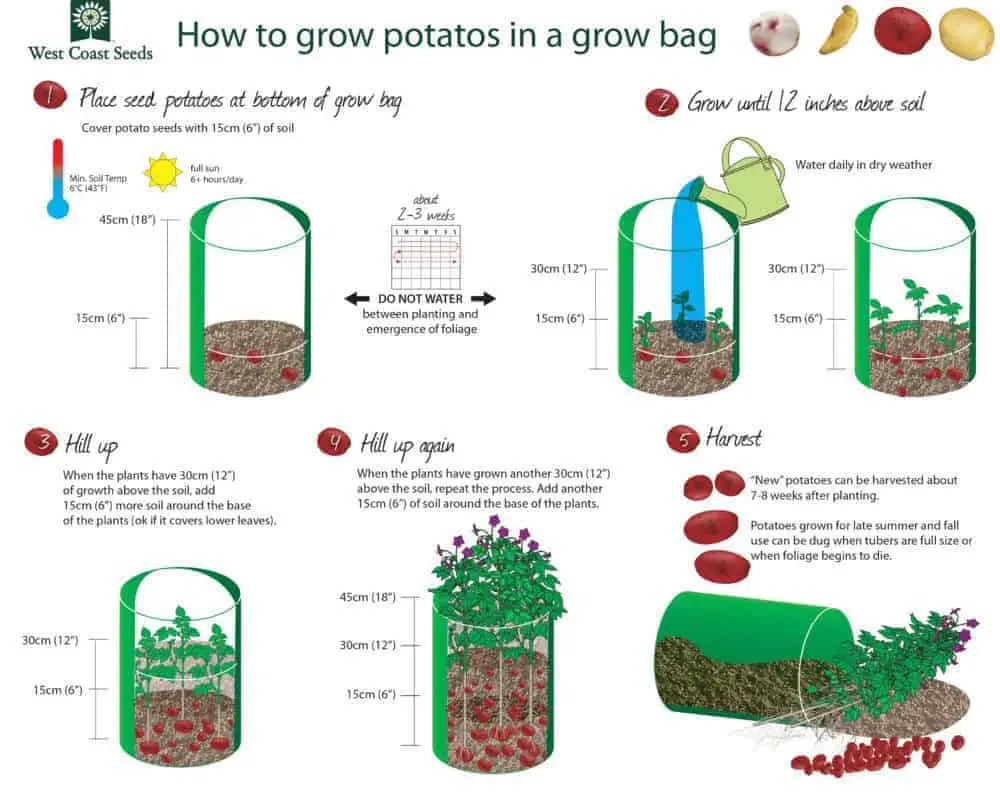 I'm hoping to try growing potatoes in various different containers to see which one works the best

What has been your favourite way to grow potatoes?
Have you tried using containers before?