Family Food Garden may collect a share of sales or other compensation from the links on this page.
These Indoor Herb Garden Kits are wonderful
They're also super easy if you're new to gardening and wish to want to plant your first indoor kitchen herb garden. Although there are many culinary herbs to enjoy, these kits offer the basic and most common ones you see in dishes. Growing an indoor herb garden with a herb garden kit means fresh herbs right in your kitchen for easy access anytime. If you're developing your green thumb herb garden kits are great for you to practice growing something.
Whether you know someone who loves cooking, indoor gardening, herbs or you need something fun for kids,
Indoor Herb Garden Kits make the perfect Gardener Gift!

Why choose an Indoor Herb Garden Kit?
These herb garden kits make growing herbs easy as they come with the soil, seeds, and the containers to plant your herbs in. I've tried to find as many with a wide price range to suit anyone's budget. These herb garden kits are also great for kids and beginner gardeners, although experienced gardeners may enjoy some greenery with an indoor herb garden too!
List of Indoor Herb Garden Kits
Here are the herb garden kits, from basic and simple for kids to hydroponics! Most of them are cute and simple though. Enjoy!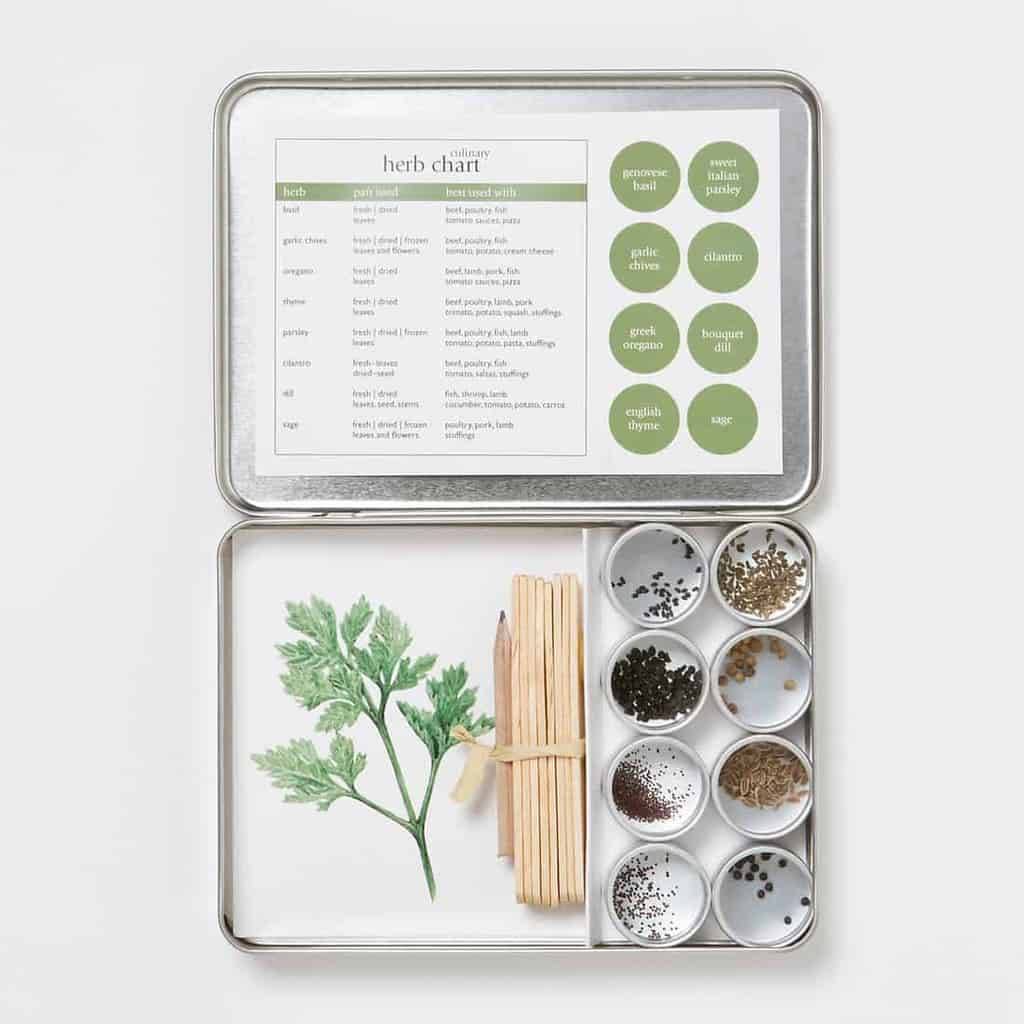 Beautiful Herb Garden Kit from Terrain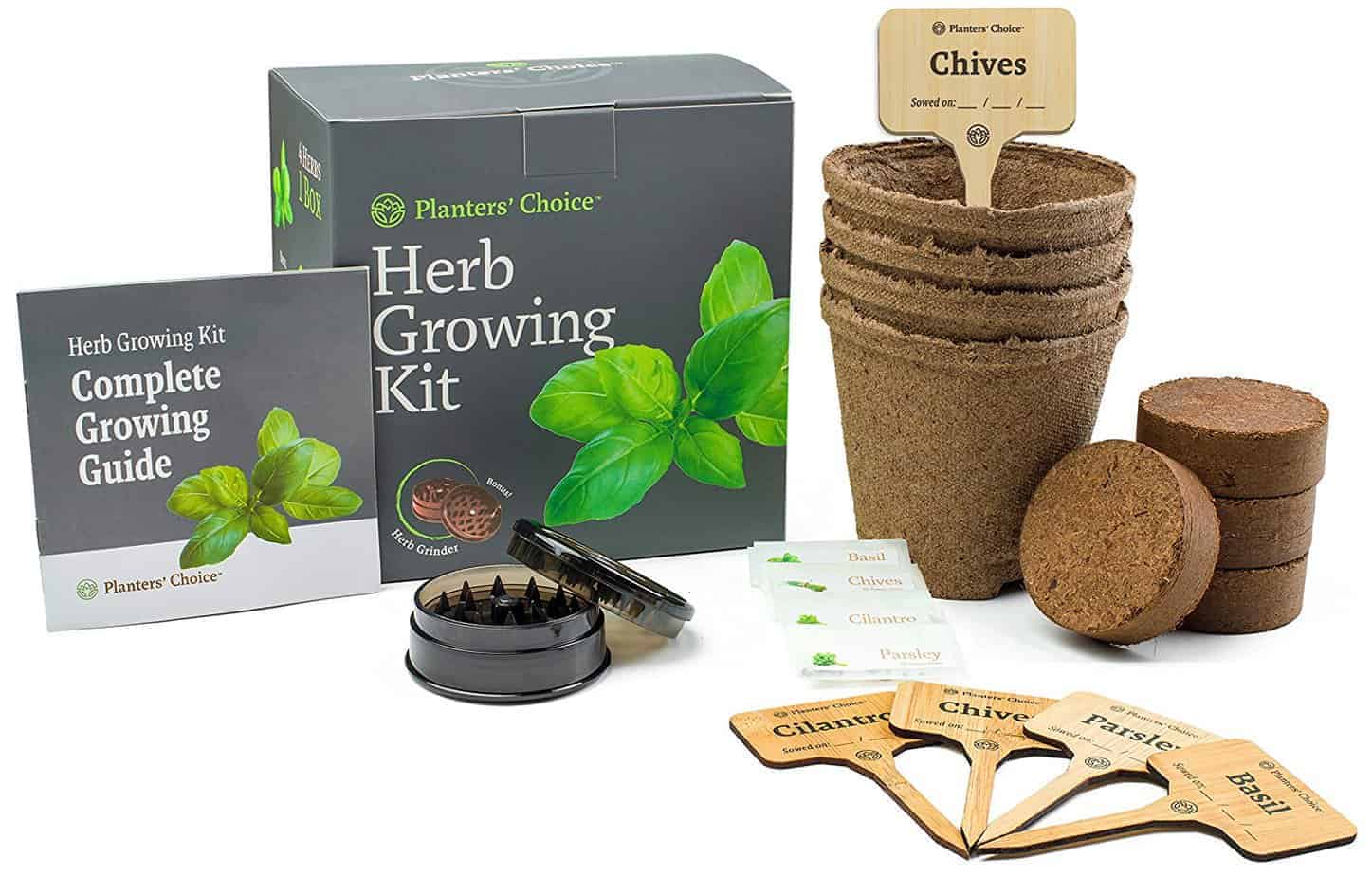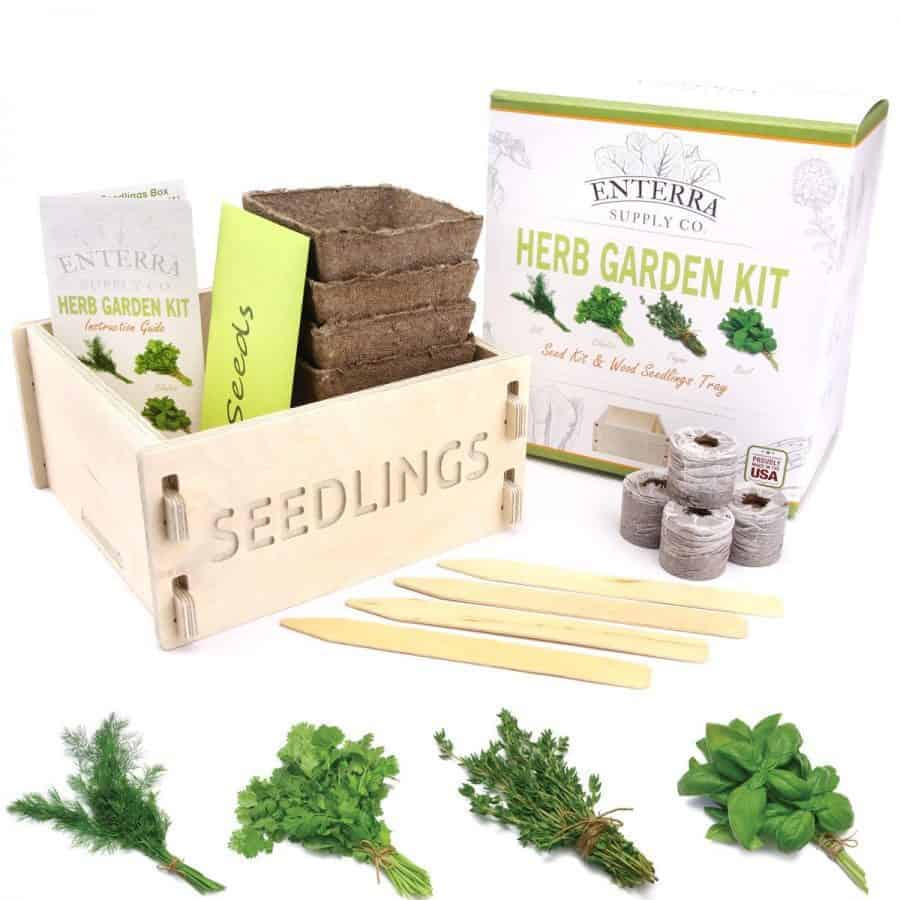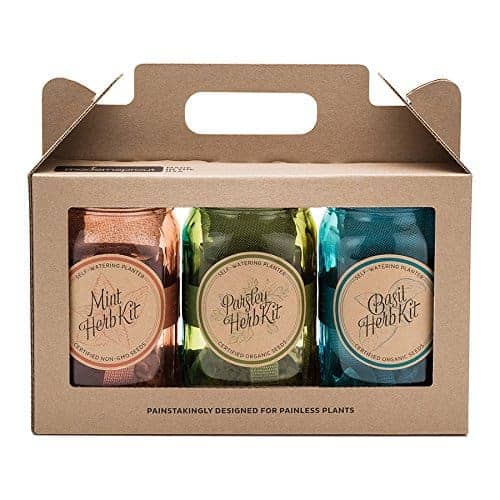 Cute Mason Jar Herb Garden Kit from

Modern Sprout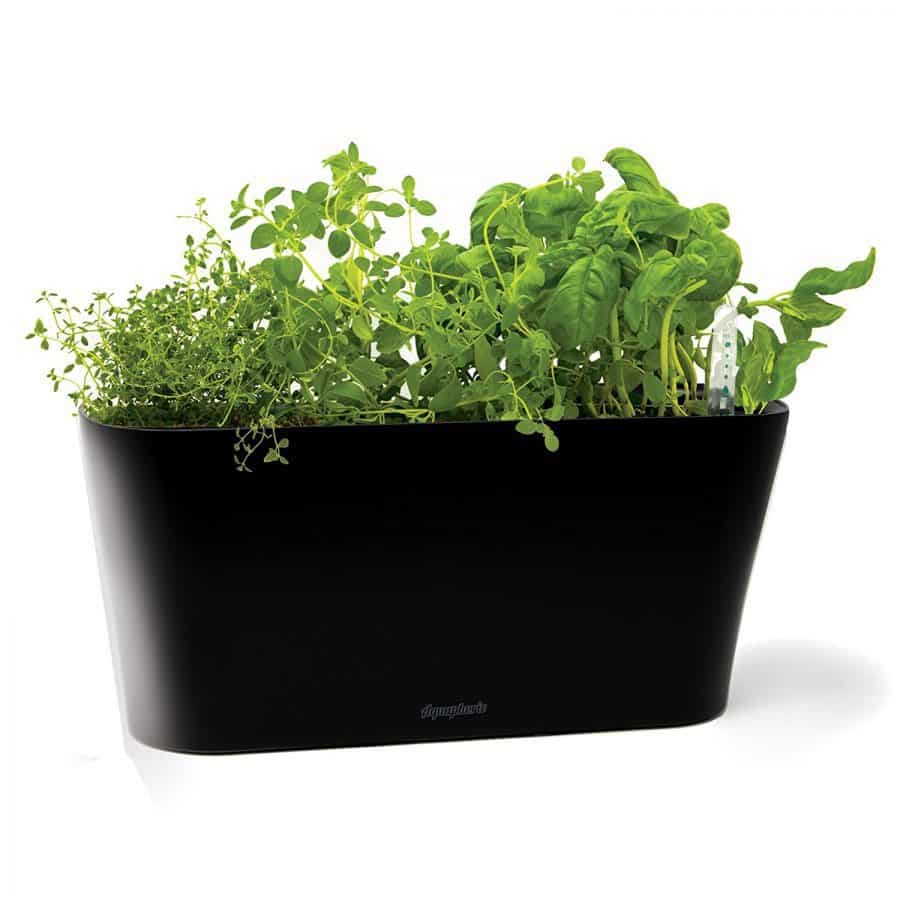 Self Watering Passive Hydroponic 
Herb Garden Tub from

Window Garden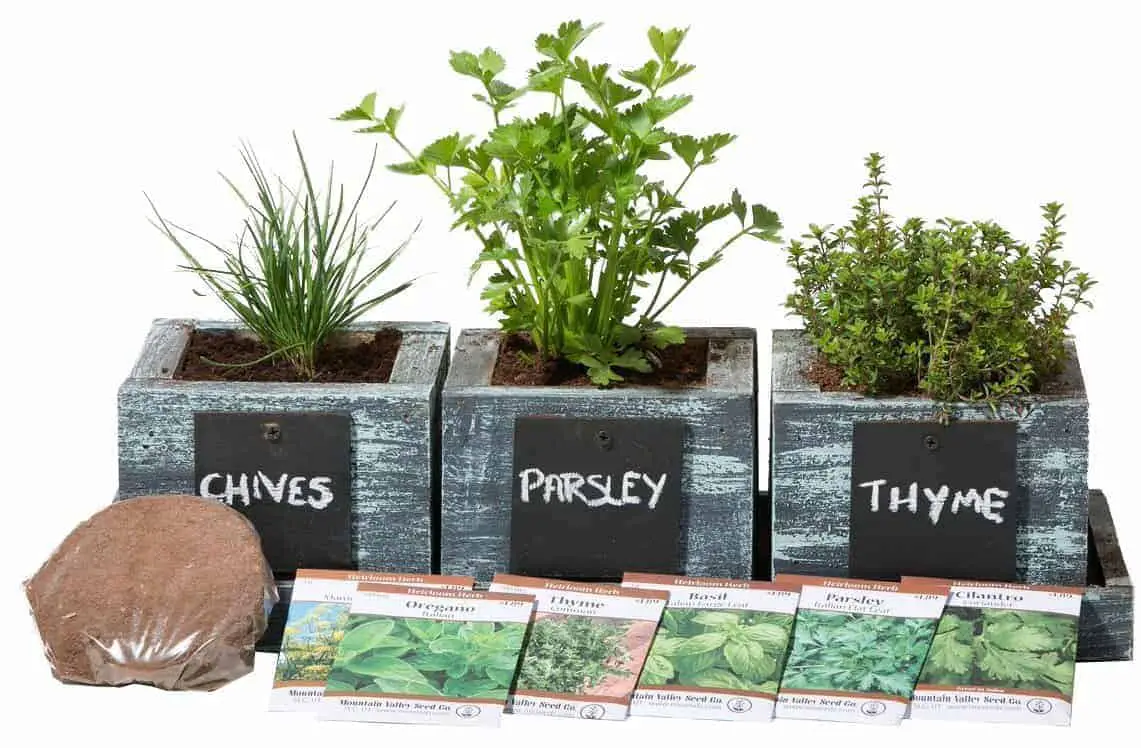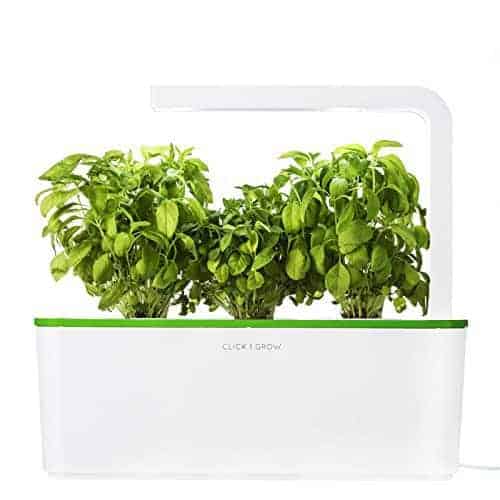 Hydroponic Indoor Garden Kit from

Click & Grow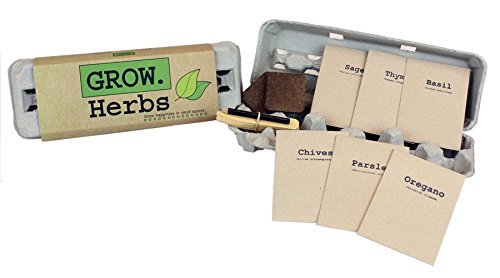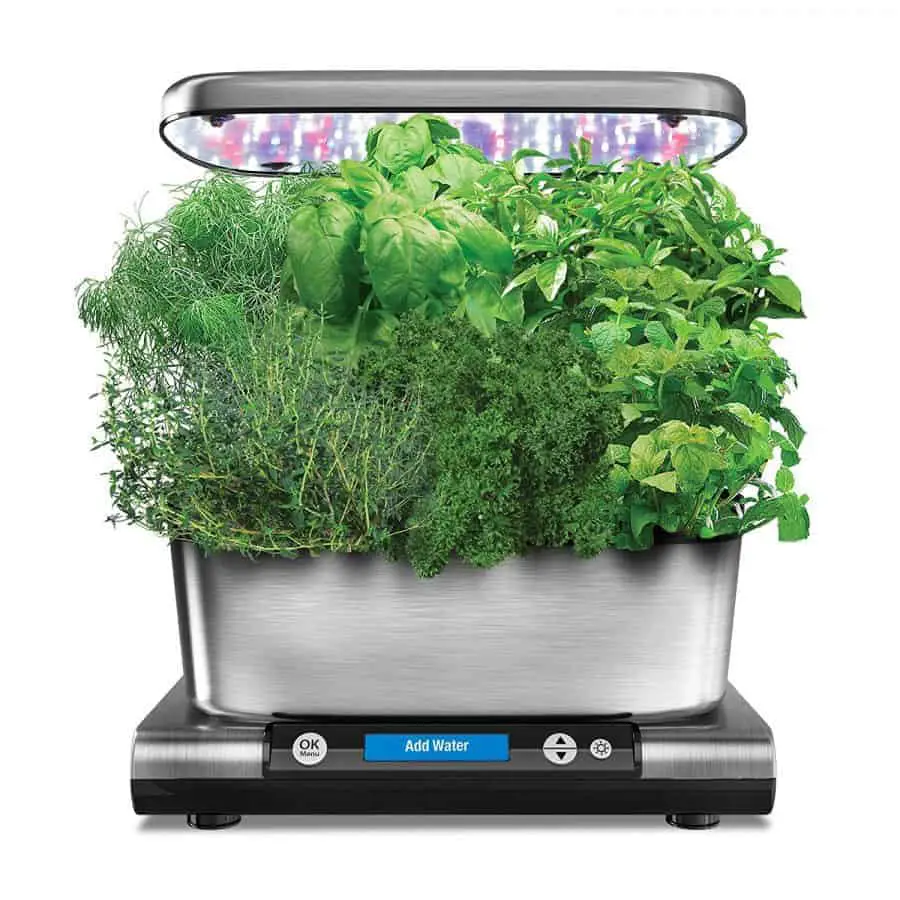 Fancy Indoor

AeroGarden

Herb Kit
Italian Herb Kit from

Toysmith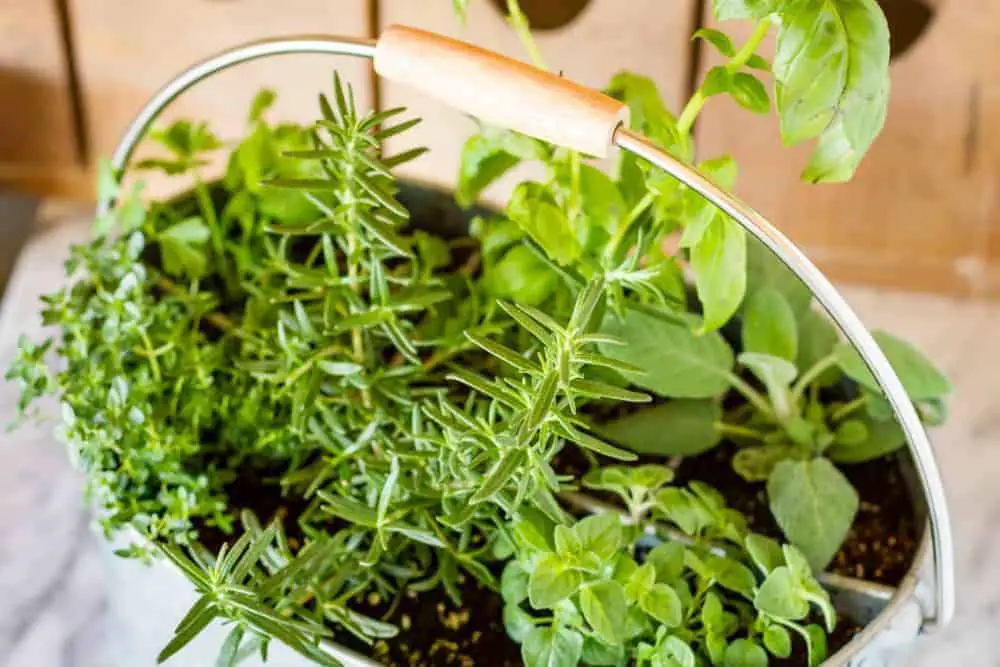 I hope you enjoyed this post on Indoor Herb Garden Kits
Remember that these herb garden kits are a fun introduction to herb gardening but I highly recommend you grow them outside as well if you have the space. Herbs are excellent for companion planting, so grow some in your garden beds too as they help to deter garden pests. You can also grow a medicinal herb garden if you love making your own handmade home, body and healing products. If you're looking for more Indoor Herb Garden inspiration check out this post full of ideas on how to plant herbs indoors or in containers.