This Homeschool History Curriculum is so fun!

History was a subject I wasn't sure how to approach with home education. Some home educators are a big fan of the classical education model, which includes a lot of world history. Some like to focus on their own country's history. My goal was to do a mix of both.
As I'm teaching multiple grades, I also wanted to teach both of them the same homeschool history curriculum.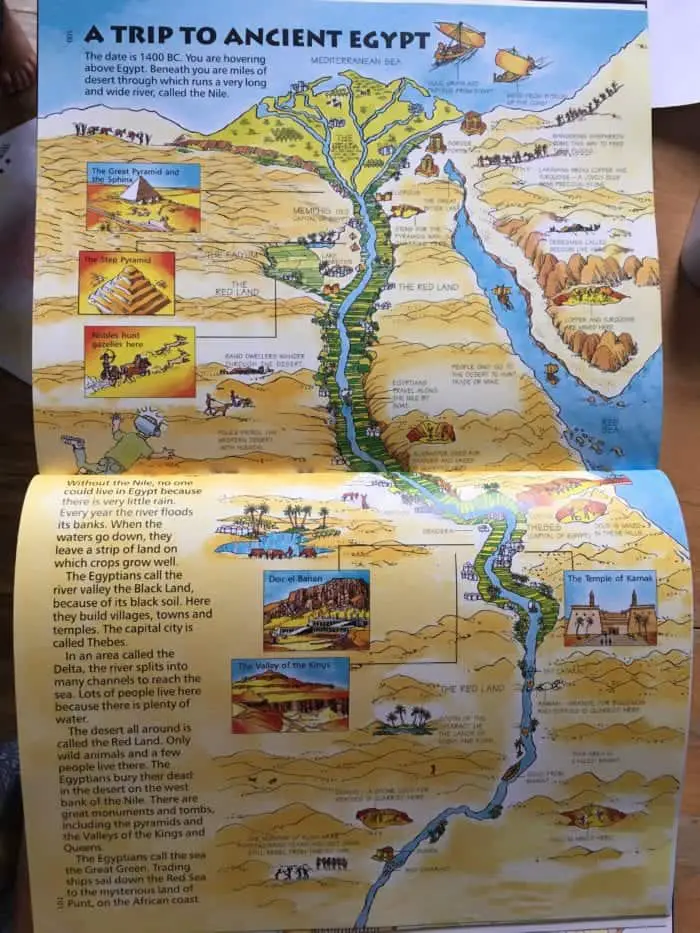 Great Homeschool History Curriculum
When I was looking for a history curriculum, I wanted to find something fun. Something that would keep my kids interests, especially as I wanted to introduce world history to younger elementary grades. It's common for this age to have a short attention span, so the curriculum needed to include great resources and unfolding history in a way they appreciated.
Bookshark offers complete curriculum packages for history, or you choose a level that speaks to your family (we did intro to world history)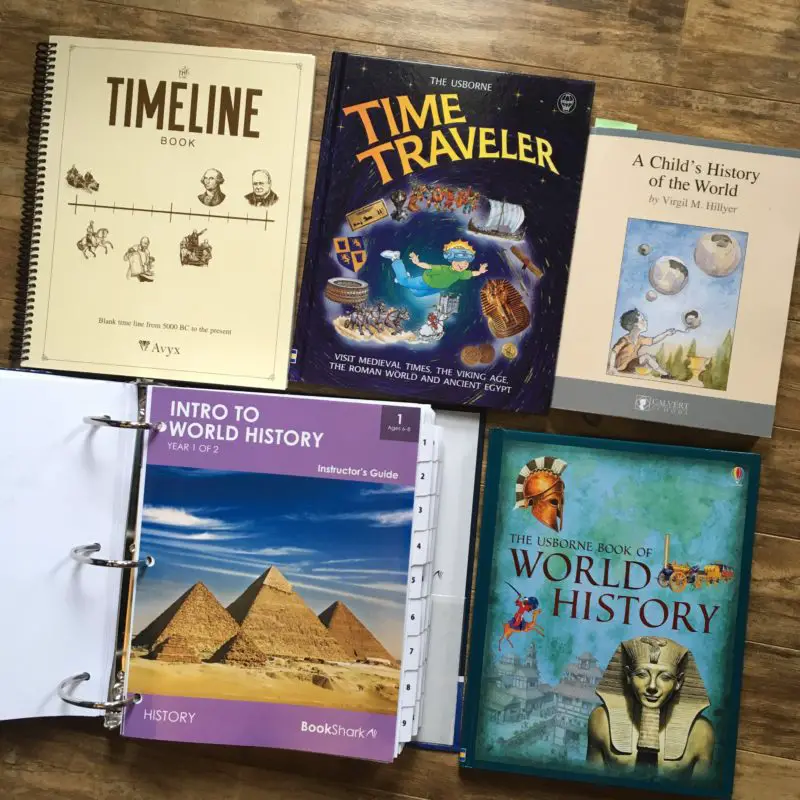 *This post is sponsored by BookShark. I received BookShark Level 1 History, Science and Language Arts in exchange for my honest experience and review. All words and opinions are my own.
My favorite things about this intro to world history curriculum:
There's a mix of reading aloud with no pictures, and fun books. Child's History of the World is written with younger kids in mind and is enjoyable to read. It's easy to read to them and still keep their attention spans 🙂
The laminated Avyx markable maps are excellent and give the kids a great geography scope. The 'world' symbol in the curriculum is where  you reference or write on the markable map (with washable markers, which are included).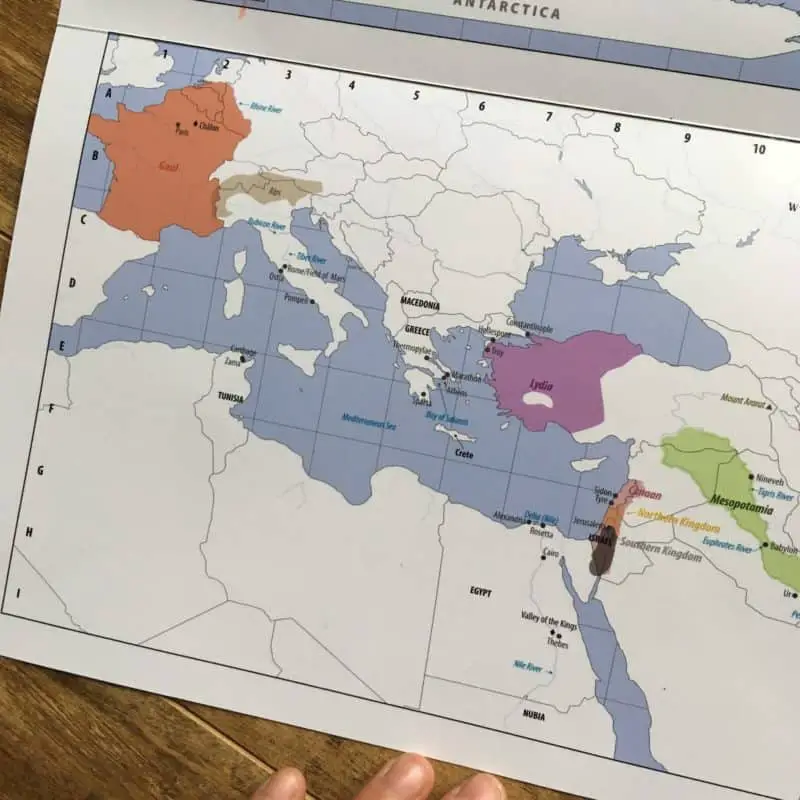 Usborne books are colorful and lighten some of the 'heavier' topics of history. Our kids LOVE the time traveler book.
Everything is organized for you into 4 days. I like to check over what we're doing the week before, and add anything I'd like to. For example: Child's History of the World starts at Chapter 4 but I wanted to read the earlier chapters first so I made a note into the curriculum days.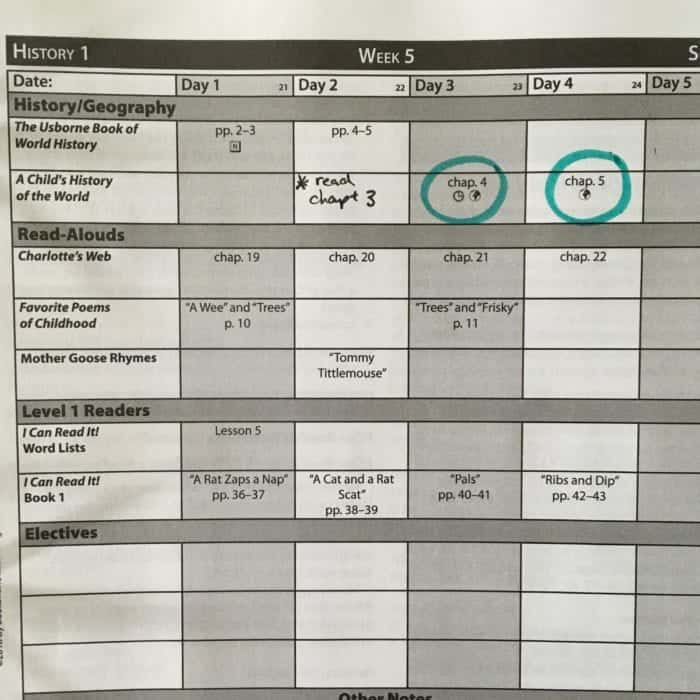 A timeline book offers fun important people and dates. This gives kids a hands on approach to history where they keep a timeline book.
This isn't just a great history curriculum, it's also a literature based program!
The 'reading with History' package also include literature books to read aloud, notes to discuss and books for the kids to read too.
Bookshark History & Geography Syllabus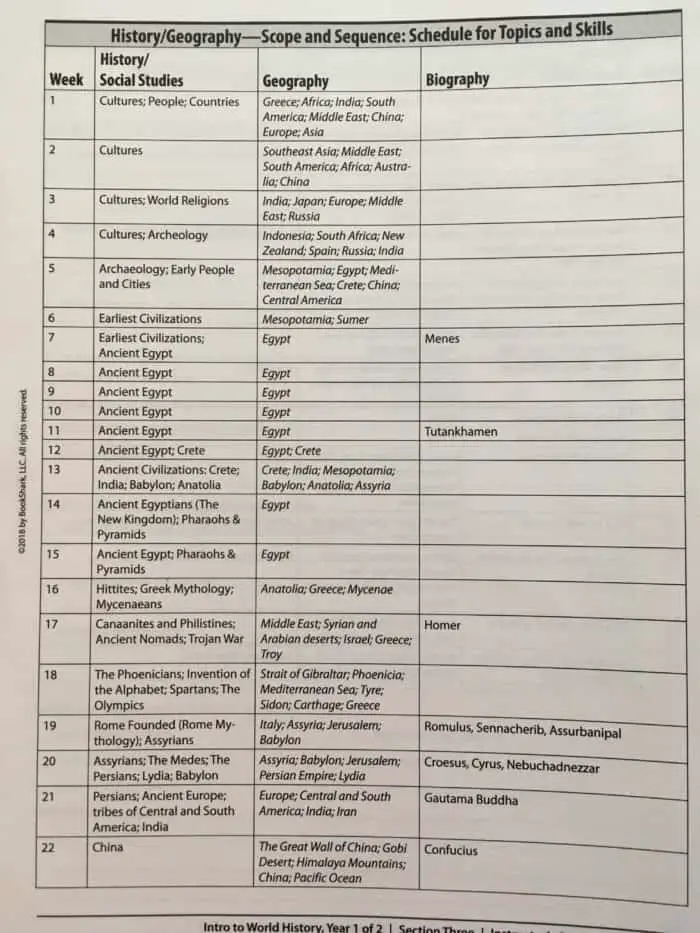 I highly recommend this homeschool history curriculum from Bookshark!