Fall is one of my favorite times to diffuse cozy scents in the home other than Christmas essential oils. Using essential oil diffuser blends in your diffuser creates that warm atmosphere that this time of the year is known for. Diffusing oils in the fall creates a welcoming environment for holiday gatherings and can be diffused every day to purify the air and uplift the spirit.
Think walking in the woods and comforting baking smells.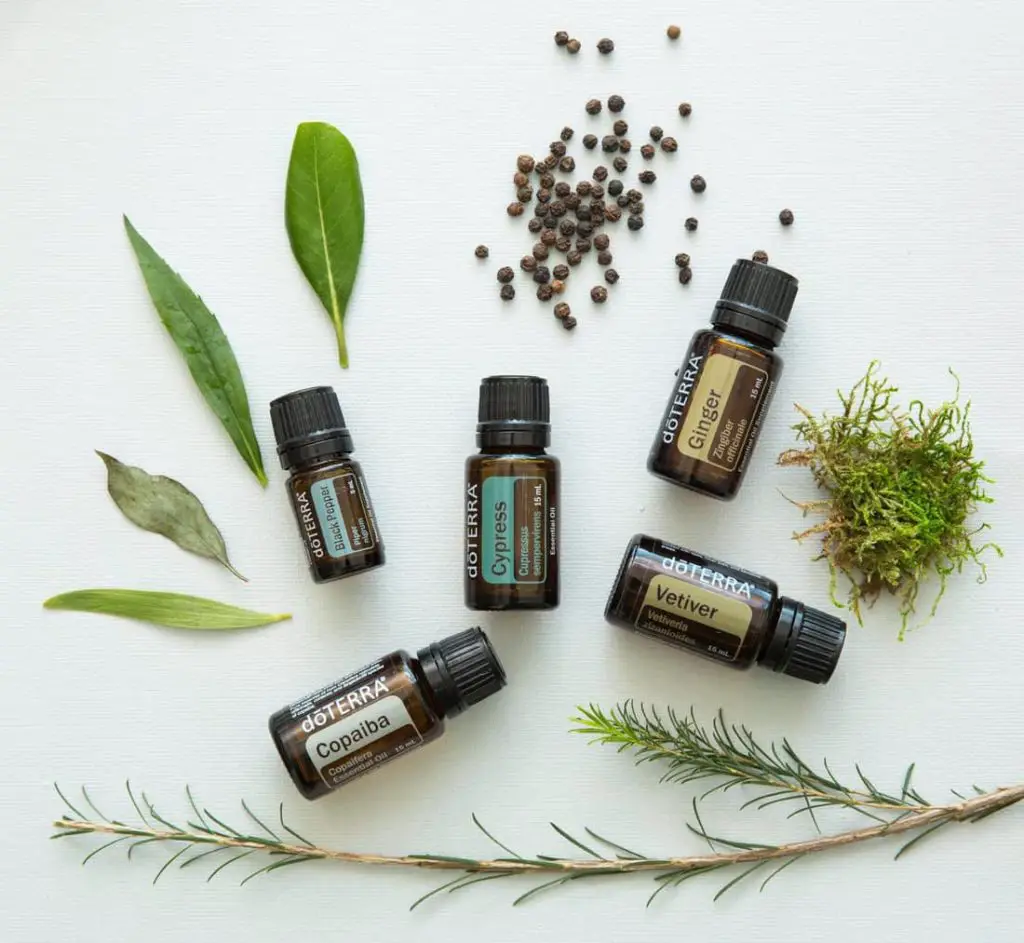 I recommend using a doTERRA diffuser for your essential oils to capture your favorite seasonal scents.
Best Fall Essential Oil Blends 
ginger
cinnamon
cassia
wild orange
clove
nutmeg
fir
frankincense
myrrh
cypress
pine
Holiday peace
Holiday joy
These last two oils in that list are only available in November and December, but they are AMAZING. Instead of buying different bottles of oils to make diffuser blends, they're ready made for you.
Holiday Peace has more of a 'Christmas tree woody smell' and is made with the calming aromas of three firs—Siberian, Douglas, and Himalayan— complimented by Grapefruit, Frankincense, and Vetiver.
The Holiday Joy blend combines Wild Orange, Cinnamon, Nutmeg, and Clove with the fresh and airy scent of Siberian and Douglas Fir, creating a joyful Christmas scent. You can buy these two oils from me seasonally.

My Favorite Fall Essential Oil Blends
Below are some great fall essential oil diffuser blends. I personally use wholesale doTERRA essential oils.  Keep reading below for why I chose this essential oil company.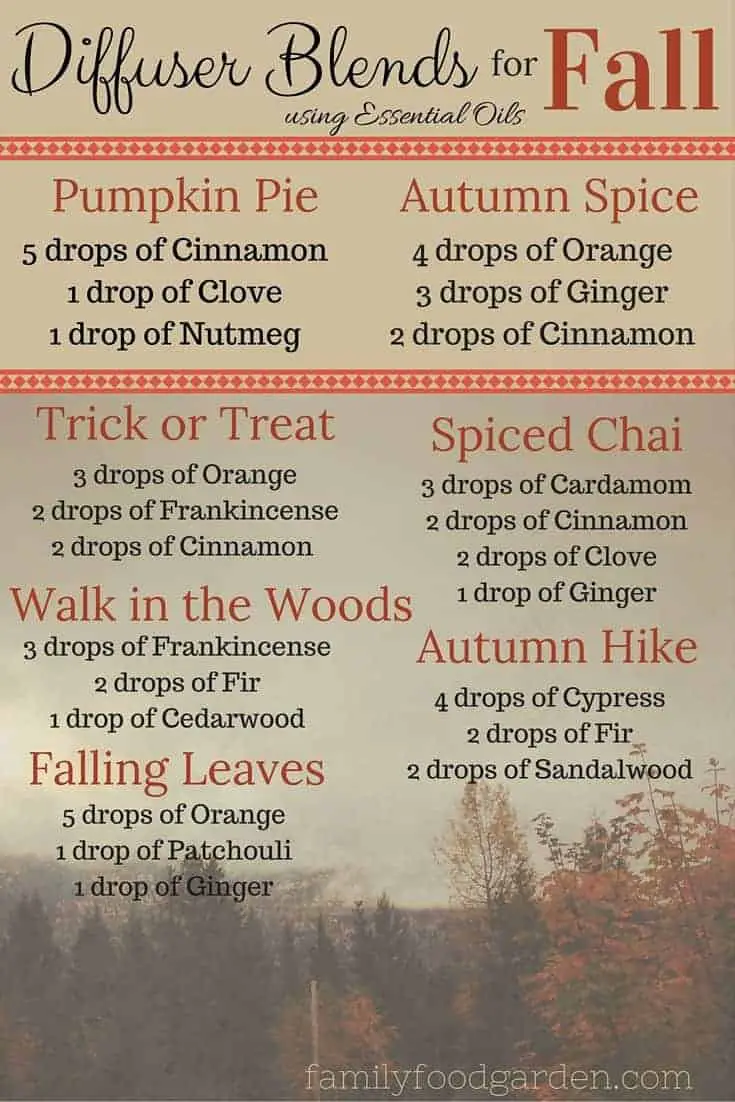 Why I choose doTERRA essential oils
Cheaper essential oils are sometimes diluted. They can also contain added fillers, additives, preservatives, artificial colors or fragrances. I didn't believe it at first so I've personally purchased many different companies to compare. I've also used higher quality essential oils on the market (see my comparison of doTERRA vs Young Living)
doTERRA essential oils are carefully and thoroughly tested using the strict CPTG Certified Pure Therapeutic Grade® quality protocol. Experienced essential oil users will immediately recognize the superior quality standard for naturally safe, purely effective therapeutic-grade doTERRA essential oils.  Learn more here.
How to Order doTERRA Essential Oils from me
There are two purchasing options if you wish to experience these wonderful essential oils:
RETAIL
0% discount
Monthly ordering isn't required
Membership not required
No obligation to purchase or sell essential oils
WHOLESALE
25% discount on all orders, with a bigger discount on your doTERRA essential oils starter kit
No monthly order required
No obligation to purchase or sell
Ability to earn bonuses and commissions for sharing oils
$35 membership fee for the first year, kind of like Costco (waived with a starter kit)
Free 15 ml bottle of peppermint essential oil with renewal
Regular training and support with our business building websites.
SUPPORT from an amazing team of women (many are diamond and even blue diamond level!)
Access to our private team Facebook groups.