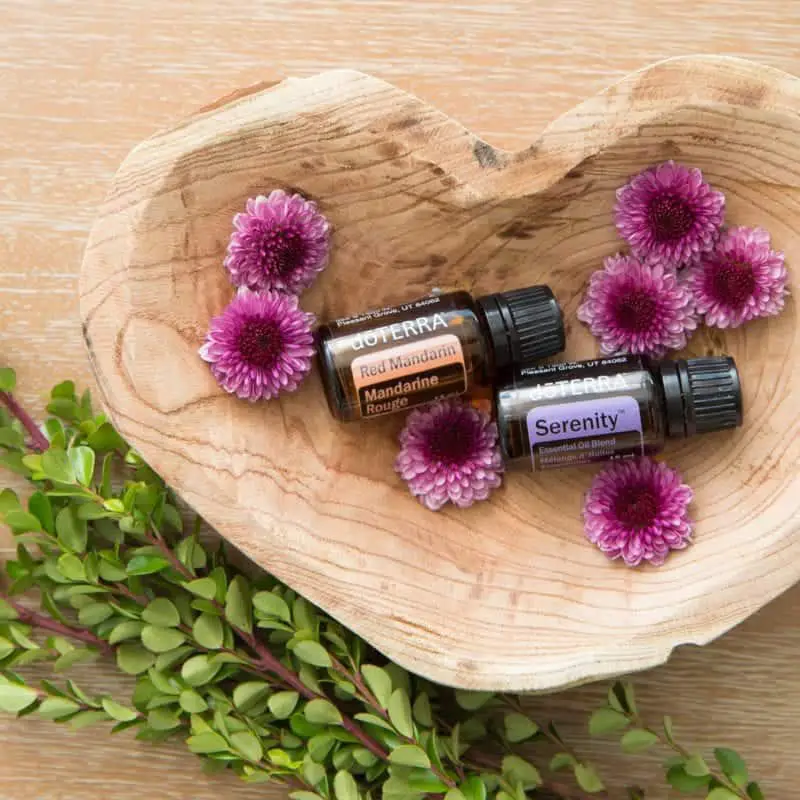 I love essential oils and once I started using them more often I started hearing a lot of buzz online about a few essential oil companies: doTERRA & Young Living.
Now trying to choose ONE company after sorting through all the online soap opera was crazy. I'm surprised I didn't just walk away, however, I heard such great things about these oils and I wanted to build up some stay-at-home mama income so I continued on.
I ended up trying and using all of the companies oils.
Crazy right?!
Let us start with Rocky Mountain essential oils before getting stuck into the DoTERRA vs Young Living review. Multi-level marketing companies such as DoTERRA and Young Living have received a lot of press lately, so I wanted to share with you an essential oils brand that is not an MLM company. 
Comparison Table
PRODUCT
FEATURES
LATEST PRICE
1.Rocky Mountain Oils

Great oil'ty club points

Brilliant recycling program 

Wide range of oils 

Check Price
2. doTERRA

Co-Impact Sourcing
retail or wholesale purchasing options
monthly freebies

Check Price
3. Young Living

Seed to Seal
retail or wholesale purchasing options
wide range of diffusers and accessories

Check Price
Rocky Mountain Oils is one of the leading essential oil companies on the market. They pride themselves on their 100% pure products and excellent customer service. 
The company was founded in 2004 by a group of essential oils enthusiasts. Rocky Mountain Oils strives to develop premium blends of essential oils to improve their everyday life. 
One of the most significant selling points is their 100% customer satisfaction guarantee.  Many companies refuse to refund or exchange items that have been opened when it comes to cosmetic products, but Rocky Mountain Oils will do something about it if you have a problem with their product, which is great! 
Five Things You Should Know
1.Good Prices 
Rocky Mountain Oils offers every customer free shipping, which already saves you a few bucks on your order. Essential oils are always rather overpriced if you ask me, but I feel like their collection is sold at a fair price point. 
2. Brilliant Customer Support and Information 
If you want to ask one of their customer care team a question, you can take part in a live chat on the Rocky Mountain Oils website. You can also shop with confidence thanks to their 90-day money-back guarantee. 
3. High-Quality Products
Quality checks are performed at every stage of the manufacturing process. The company also discloses how they select and deliver oils, and this information is readily available on their website. 
 4. Blend Comparison Chart
This is probably the best shopping feature offered by Rocky Mountain Oils. This chart allows you to compare their oils with DoTERRA and Young Living essential oils. 
5. Lots to Choose From 
Finally, there are essential oils for every occasion! You will also find essential oils blends, kits, and singles, so not only will you find the blend for you, but there are shopping pack options too. 
About Their Products
Rocky Mountain Oils has a wide range of oils for you to choose from that touch every aspect of your life. From healing oils to cleaning oils, if you need a great smelling oil with special abilities, Rocky Mountain Oils has something to suggest for you. 
Here is an overview of their best selling categories:
Their collection of skincare oils promote radiant and soft skin. These oils have been designed to be mixed in with your favorite face cream or carrier oil to reveal your natural beauty. 
Their mood oils have been formulated to help rid your mind of bad thoughts. You can use them during meditation or simply use them in the morning before you start your day to get your mood set for the tasks ahead. 
Do you suffer from joint pain or any other uncomfortable health conditions? Rocky Mountain relief oils target discomfort and ease the pain so that you can improve your movements throughout the day. 
Using wellness oils will set you up for health and happiness. The Rocky Mountains want you to feel your best from the inside out, which is why they formulated the wellness blends. 
Did you know that you can clean your home without using a single chemical? Rocky Mountain cleaning oils are 100% natural and chemical-free, and they will make your home sparkle!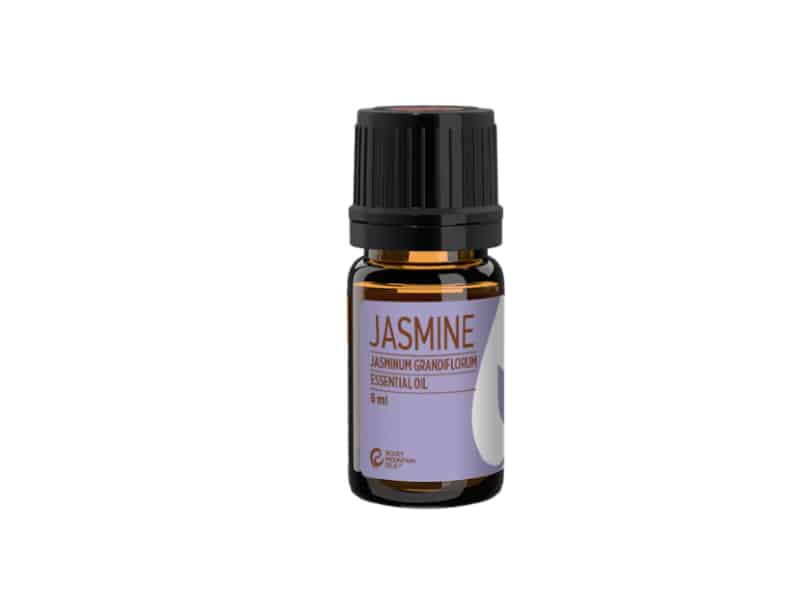 There are a number of scents that trigger a good night's sleep. Rocky Mountain sleep Oils will turn bedtime into a peaceful ritual for you and your family. 
PROS
Great oil'ty club points

Brilliant recycling program 

Reliable customer service 

Wide range of oils 
CONS
Overwhelming choices 

Beginner essential oils enthusiasts may feel overloaded 
My Thoughts
Rocky Mountain Oils are the most reliable and trustworthy essential oils company in this article. They care about their customers, and customer satisfaction is their number one priority. This is the best company for anyone looking to avoid getting involved with multi-level marketing companies. 
That is not to say that multi-level marketing companies such as DoTERRA and Young Living are bad; they just aren't for everyone and target a different market. Take a look at the comparison below for a full review of DoTERRA and Young Living. 
This DoTERRA vs Young Living  review will:
not bash any of these companies nor get into any politics
be completely honest, and unlike many reviews online, I've used BOTH oils for at least a year.
What is the best essential oil company?
There are many essential oil companies out there, two of the largest ones are Young Living and doTERRA. They've grown so much because they care a lot about oil purity. Some questions to ask before choosing an oil company are:
Are you wanting protecting blends for family health support?
Do you care about where your products come from?
Do you care about price?
Are you interested in building a home business with essential oils?
Are you just cleaning the floor and adding them to homemade cleaners?
The truth is there are cheaper options for essential oils than Young Living + doTERRA. What makes these companies claim they have the best essential oils?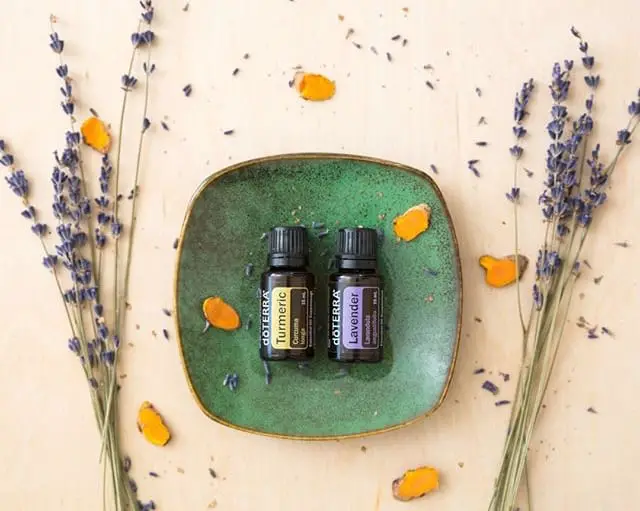 If you notice any of your purchasing habits, do you know where it came from? How it got to you? How it was grown?
Both these companies show you where they grow their plants and how they bottle their oils. doTERRA has the Co-Impact Sourcing and Young Living has Seed to Seal.
They spend a lot of time and money to make sure they are paying fair wages because many essential oils come from 3rd world countries.
Extra charity work: doTERRA has the Healing Hands Foundation & Young Living has done charity here.
These companies test their oils for quality and are heavily involved with the process.
Both companies offer retail or wholesale purchasing options. This is important if you wish to choose one essential oil company to build up your business. You don't have to sell with a wholesale account.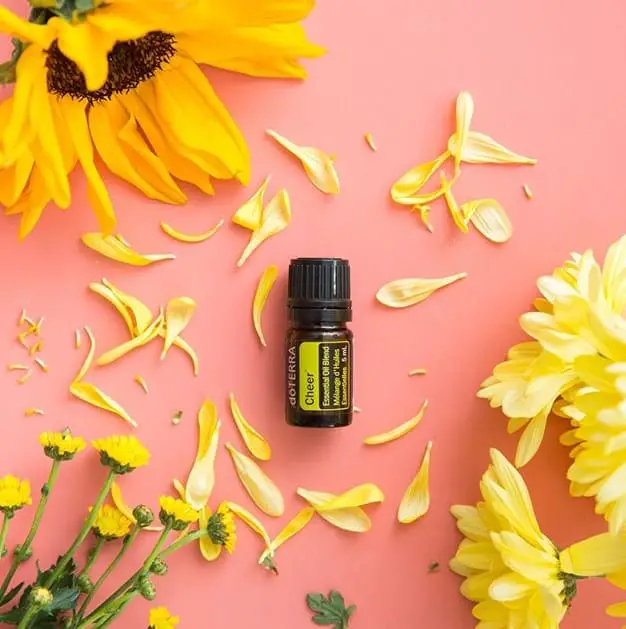 So what I'm trying to say is that they BOTH make fantastic oils and have very high standards. They BOTH care about how they source and grow & process their oils.
They both have to because they're such large companies.
Some differences I noticed about each of the oils.
There are oils I loved from both of them. I'll tell you which company I chose to buy oils from and why, but I will say that it was a hard decision.
The difference in using doTERRA vs Young Living

I purchased and tried over 30+ oils from both.
In general, I found that:
The scent diffused stronger with doTERRA than Young Living. I really have no idea why but that was my experience. I felt like I was putting drops into my Young Living diffuser and the smell just wasn't coming through.
Certain doTERRA oils smell sweeter. This is especially true with the doTERRA blends that have vanilla in them. I also found the citrus oils smelled sweeter than Young Living, for example, I loved the YL lemon over the doTERRA one. The majority of the other oils I preferred the doTERRA like Frankincense, Cypress, and Breathe.
Blends like the roll-on 'Clary Calm' for female 'that time of the month' was a fav from doTERRA. I also love the Balance blend.
Certain oil blends are very similar: Thieves & on Guard for example. One argument is always 'so-and-so copied the blends'. Other essential oil companies do the same thing, they come out with oil blends that are meant to target a benefit. This is how aromatherapy works, certain oils offer certain benefits and you can create blends accordingly. Because of this, they will contain similar oils. That's not a reason to choose a company.
So which oils did I prefer after using them?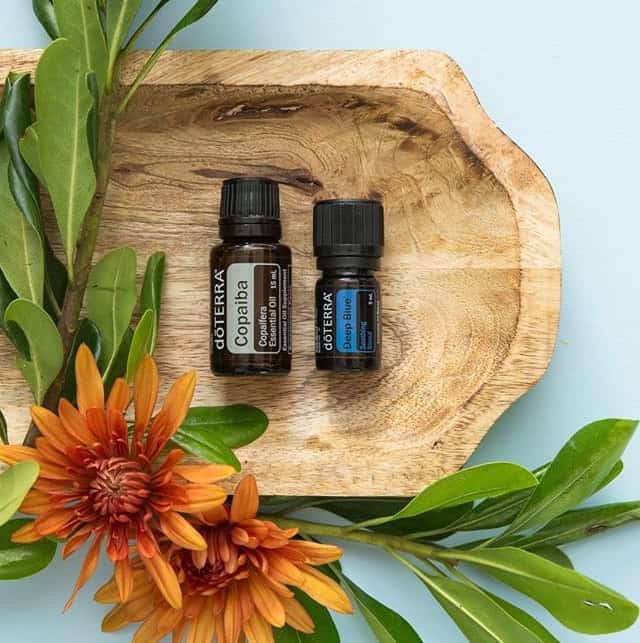 After using each for a year I've up buying doTERRA oils because:
They are a little bit cheaper, this is important if you use them as often as we do.
Certain blends I really loved like the Breathe respiratory blend, which is one of our family's most used oils.
doTERRA has a better edge with marketing. This was important to me because I wanted to pursue doTERRA with the mind to build a business and oil-loving tribe.
I preferred doTERRA's starter kits, once again this is important if you want to build a business and recommend a product. That doesn't mean the diffuser or oils are better, that was my preference.
More monthly freebies with less spending. Both companies offer free oils if you buy a certain pv (point value). For example, every month doTERRA offers a free oil with 125 pv (pv is close to dollar value, although dollar tends to be higher). Young Living offers more oils as freebies but you have to have a much larger order like 190pv or 300pv.
Although Young Living offers more oils ( I almost kept my account open for the Northern Lights Black Spruce because I love it so much) doTERRA ended up being my preference in general after using both oils for a year ( I used Young Living for a year, then doTERRA for 2+ years)
If you're interested in buying doTERRA oils from me you can at retail or wholesale (keep reading for more!)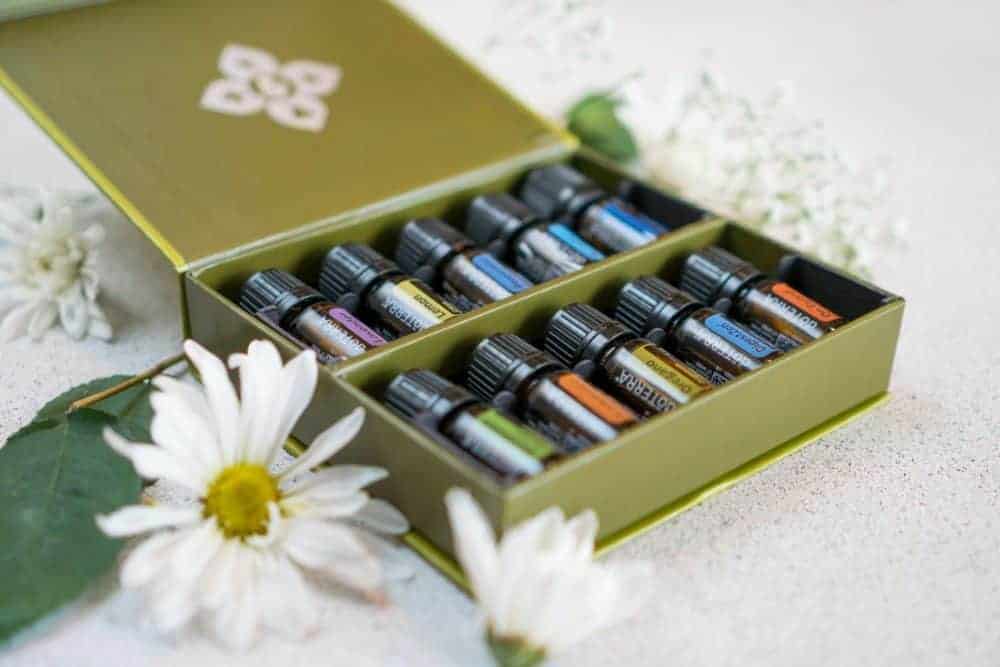 How to Order doTerra Essential Oils
There are two purchasing options if you wish to experience these wonderful essential oils:
RETAIL
0% discount
Monthly ordering not required
No membership required
You have no obligation to purchase or sell
WHOLESALE
25% discount on all orders, with a bigger discount on your starter kit
Monthly ordering not required
No obligation to purchase or sell
Ability to earn bonuses and commissions for sharing oils
$35 membership fee for the first year, kind of like Costco (waived with a starter kit)
Free 15 ml bottle of peppermint essential oil with renewal
Regular training and support with our business building websites.
SUPPORT from an amazing team of women (many are diamond and even blue diamond level!)
Access to our private team Facebook groups.

Why a Wholesale Account with Me?
SUPPORT! This is what our team specializes in!
Private Facebook groups where you can connect with other members of our team
Access to our business building websites (IF you wish to make $, there's NO obligation)
Exclusive training and coaching videos
FAQ
Read through these frequently asked questions and answers if you want to learn more about doTERRA and Young Living. We hope the following section helps you! 
Q: How many sponsors can I have working for doTERRA?
A: It is possible to have up to four sponsors. Please note that one of your doTERRA sponsors will need to be your mentoring sponsor. 
Q: Young Living vs doTERRA; which is best?
A: After testing both companies, I highly recommend doTERRA and feel like it is better for most customers interested in essential oils. 
Q: What qualifications should a doTERRA sponsor have?
A: a doTERRA sponsor does not need any special qualifications. You should choose a sponsor that you trust to be available for you and teach you skills that will help you reach your goals. 
Q: Can I skip a month on Young Living Essential Rewards?
A: Yes, you can skip one month out of a 12-month cycle. Remember, the Essential Rewards program is optional and available for wholesale members. 
Q: Do you need to order monthly to benefit from being a wholesale member?
A: When you order your premium starter kit, you can order your essential oils whenever you need them. 
Q: Can Young Living essential oils go bad?
A: No, Young Living essential oils do not go bad. Their essential oils can be used for years without losing their integrity. 
Q: What are essential oils?
A: Essential oils are very concentrated liquids that contain plant chemical compounds. 
Q: Why are essential oils good for you?
A: Essential oils have many brilliant benefits. One of the main reasons people are attracted to essential oils is because of their mood-lifting qualities. Just one sniff of your favorite essential oil can improve your move. 
Another reason people incorporate essential oils into their daily lives is to help relieve certain medical conditions. If you want to use essential oils as a remedy through plant therapy, you should consult a medical professional first. 
Q:  What has happened to your essential oils if they smell bad?
A: Usually nothing has happened to new essential oils if they smell bad. One reason an oil may not smell good to you is because you simply do not like the smell. Another reason is because it does not go well with the natural smell of your skin. 
See the doTERRA starter kits
If you have any other questions feel free to contact me here [gravityform id="1″ title="false" description="false" ajax="true" tabindex="49″ field_values="check=First Choice,Second Choice"]