Solariums are a sunny three-sided room off connected to your house. Sometimes solariums aren't used to grow food, but are more similar to a sunroom.
Conservatories and sunrooms are used more as sitting room, not a place to grow food. I still have fond memories of my grandparents' sunrooms as they're seen more in the UK where I grew up.
Here in North America weather like deep snow and cold reduce people's desire for sunrooms. However, lean-to greenhouses offer an opportunity for a year-round garden close to your home.
Whether it's a lean-to greenhouse or solarium they're used to grow plants year-round, or seed starting with benches.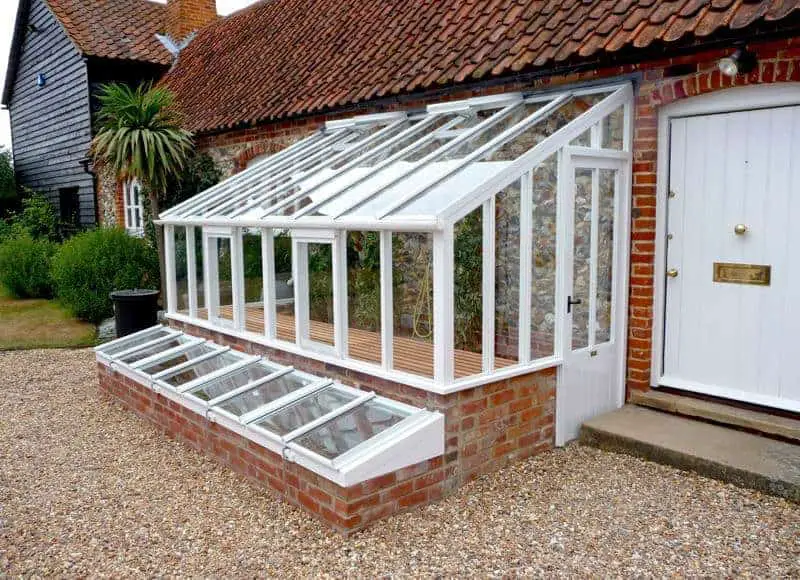 While we grow food year-round in our unheated 20'x 20′ greenhouse, we've thought about building a lean to greenhouse against a garden shed or the chicken coop. When we started thinking up different chicken coop plans, I had in mind to use the coop warmth for cold frames, however because we get snowy winters is was more important to have our chicken coop raised off of the ground for increased roaming area.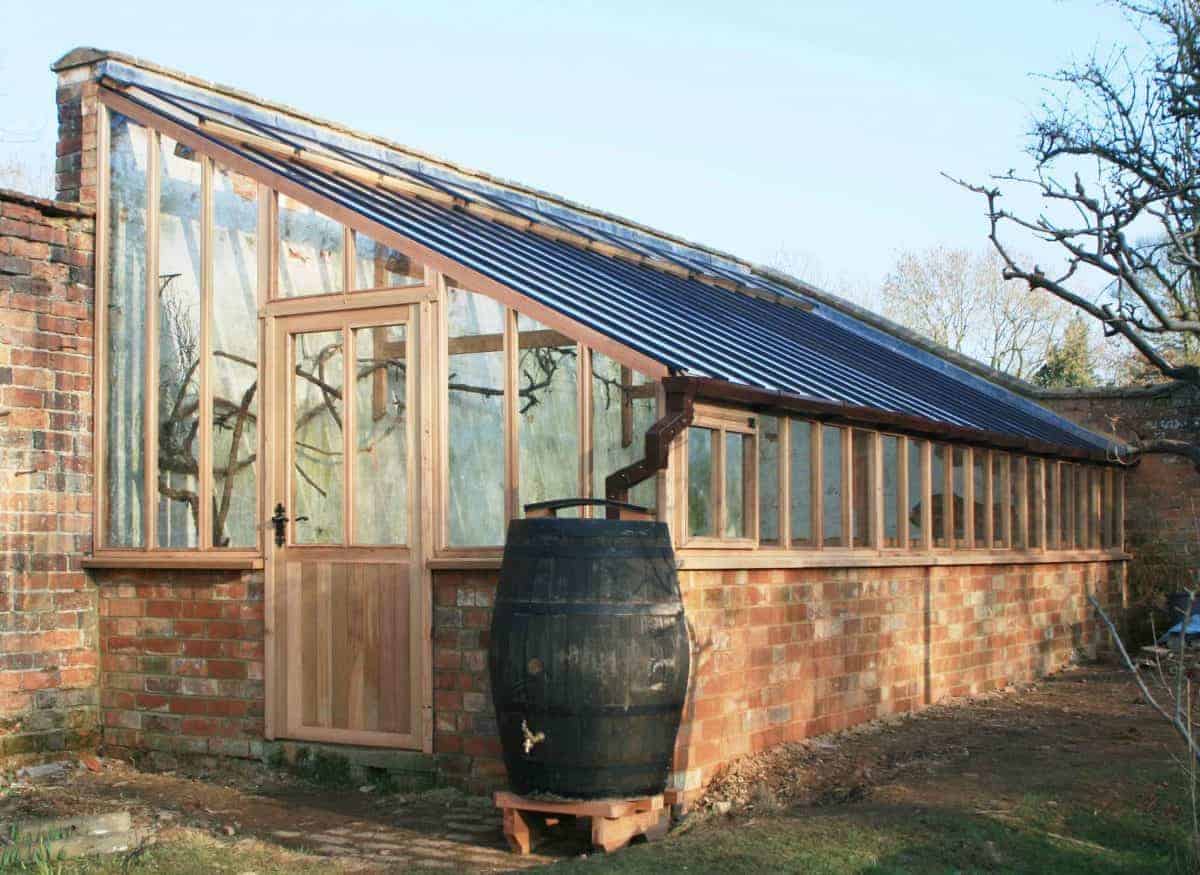 Lean-to Greenhouse Kits
Here are some visual ideas for lean to greenhouses and solariums. Check your local area for any builders specializing in building them. You can also build your own, I'll share some DIY lean to greenhouse plans at the end of this post. Although there are many greenhouse kits, it's harder to find lean to greenhouse kits.
One thing to consider is whether you'll use brick or wood for your base building construction.
I love these lean to greenhouses build from woodpecker in the UK.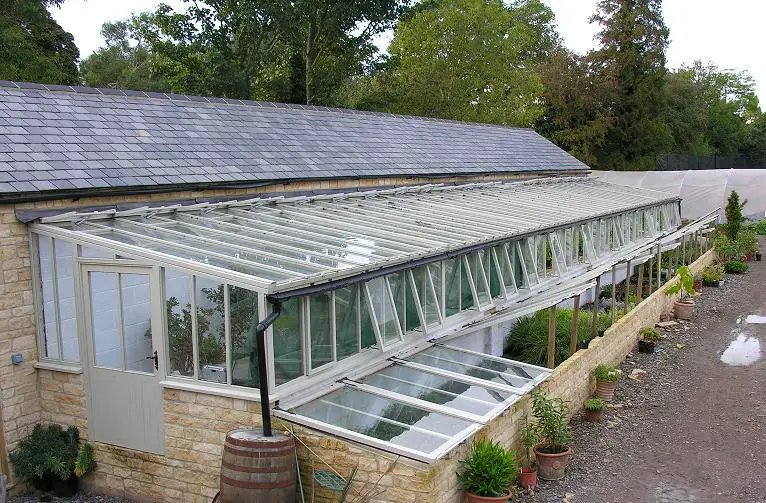 Very extravagant corner solarium and potting shed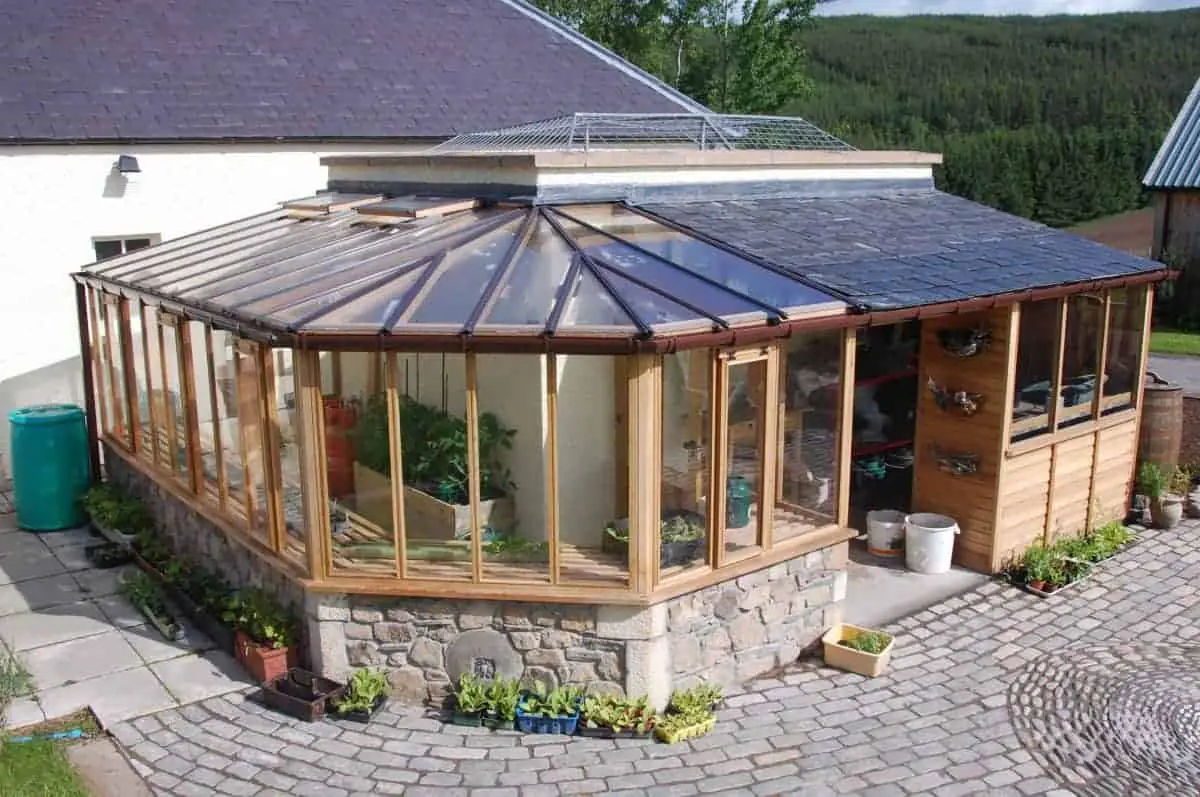 Other ideas for lean to greenhouses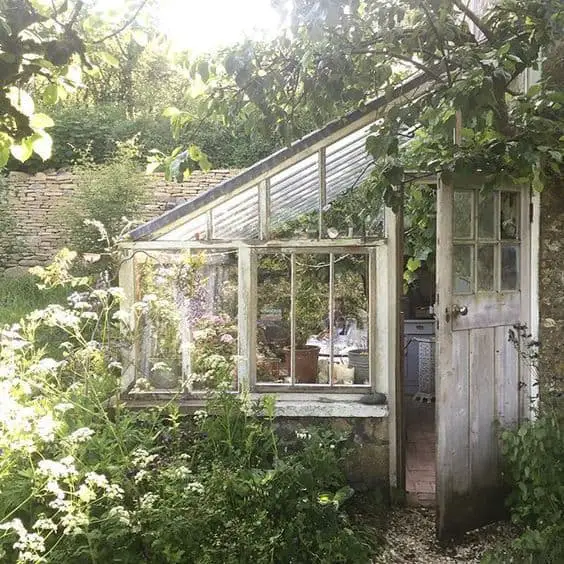 Lean to Greenhouse Plans
If you want to build your own lean to greenhouse you can check out these plans.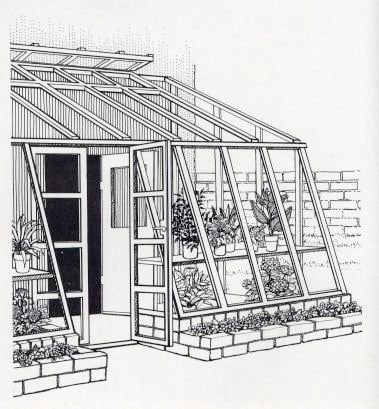 Click here for more plans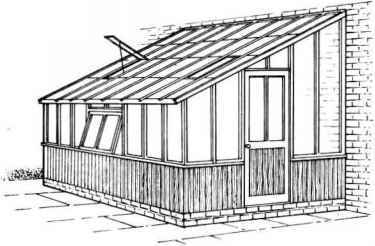 Lean to plans from Grovida
Lean to greenhouse kits
There are some greenhouse companies like Windsor that offer small lean to greenhouse kits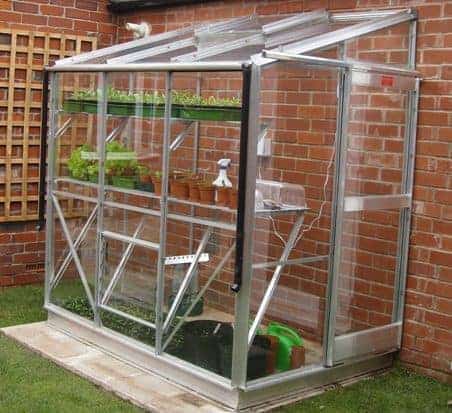 Lean-to Greenhouses Benefits
They make a great use of space because one wall isn't glass or polycarbonate
They retain heat better than stand alone greenhouse because one wall is against a building
They add a wonderful architectural feature to your home
Other building option other than your home, are building such as chicken coops or a garden sheds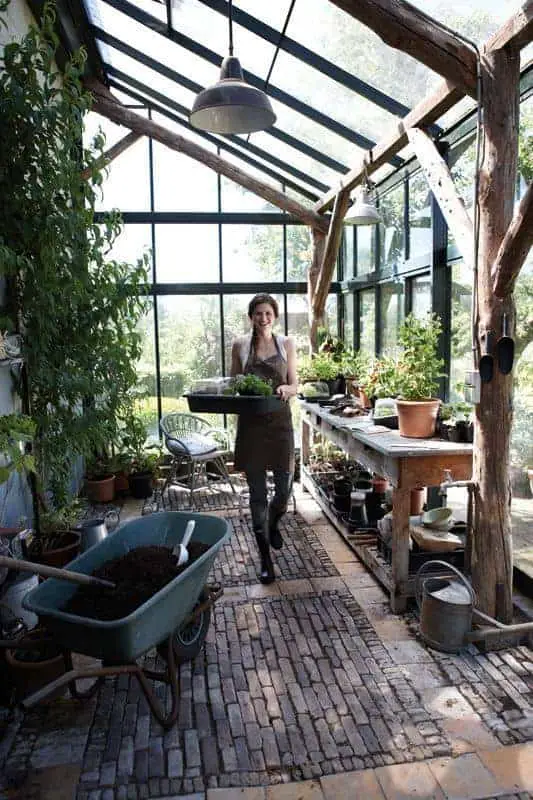 Before Building your Lean-to Greenhouse
There are things to consider before building your lean to greenhouses:
Sunlight- you need to have adequate sunlight so you can grow plants.
The height of the walls of your house will be a factor to the width your solarium can be (in general the wider the higher the supporting wall must be)
Building code for your area
Whether or not you'll add supplementary heating
If you're growing food or using it as a conservatory
If you have a lot of snow keep in mind glass breaks easily and polycarbonate might be a better choice unless you plan on heating your solarium
Ventilation systems, windows and doors
COST will be a major factor to the design
Whether you'll add cold frames on the outside of your solarium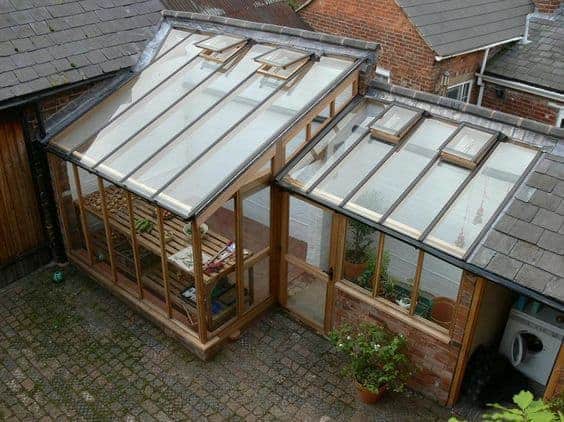 Will a lean to greenhouse work for you?
That depends on your finances, backyard size and whether you can find someone to build a solarium in your area or build your own. In general I absolutely love these lean to greenhouses and find them to be a great way to grow food if you can afford one!