A garden trellis is a great use of growing space.
Not only is a garden trellis wonderful for vertical gardening, it's also a beautiful garden feature. There are a lot of great trellises for climbing plants for pole beans, cucumbers, vining flowers, small squash vines, peas, and more.
This trellis also makes a fun wooden playhouse for your kids' garden.

Even if you don't have kids, this is a fun design for a wooden DIY garden trellis! If you're an adult enjoying a fun shady spot, you can sit under it with a book. This garden trellis is made with re-purposed tree branches of different sizes making it a cheap trellis too!

How to Make a Cheap Garden Trellis
This project took 2 days to build and the materials used were free!
Plant the posts 6 inches-1 foot deep
Give them a wiggle too and compact the soil down further. You want nice stable and strong support beams for your trellis.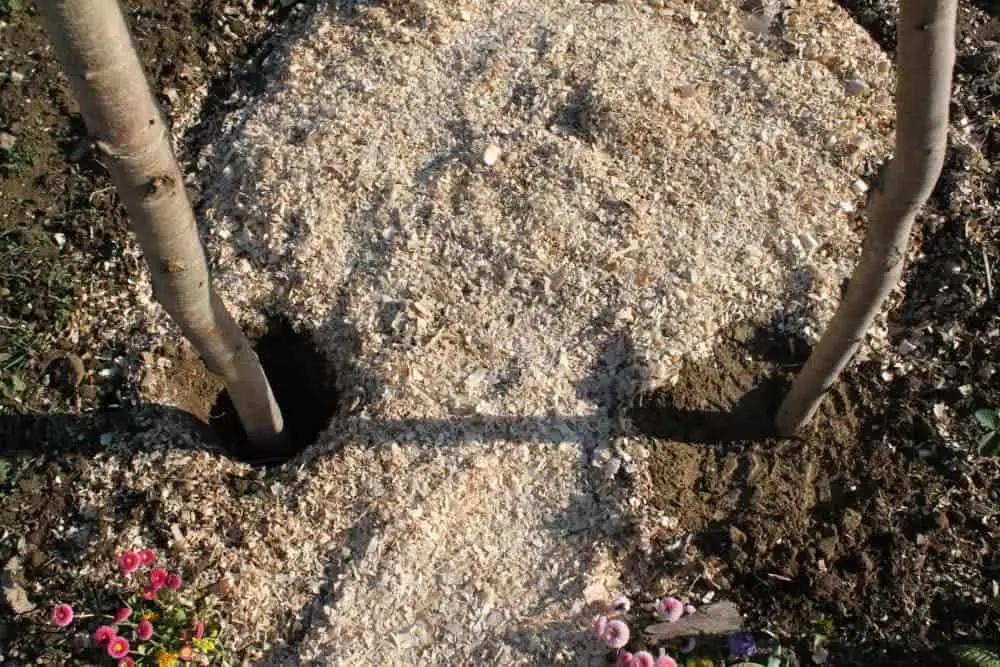 Place large supporting branches in a circle about 1 foot apart.


You can cut them down before you put them up, we cut them down to 6-7 feet afterwards.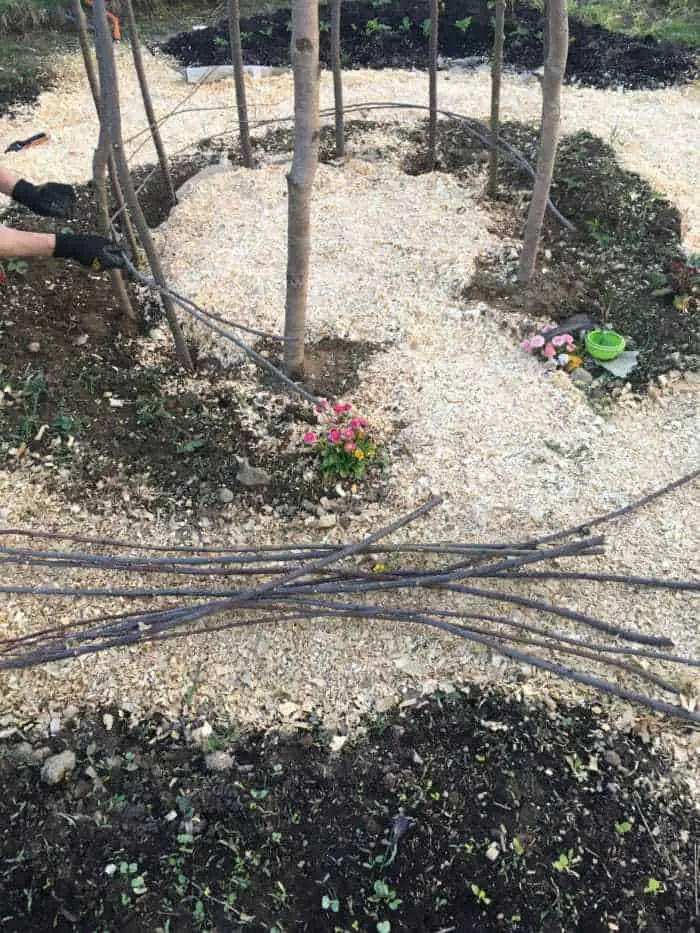 Keep weaving branches around the larger ones.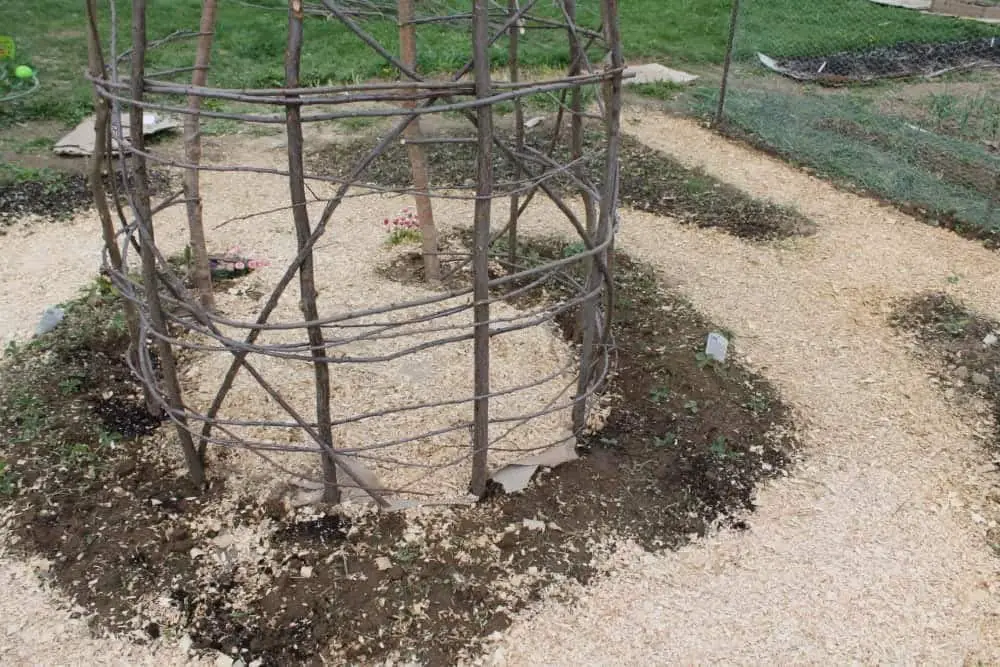 Use multiple weaving in 3 locations.

Adding cross pieces downwards strengthens the structure.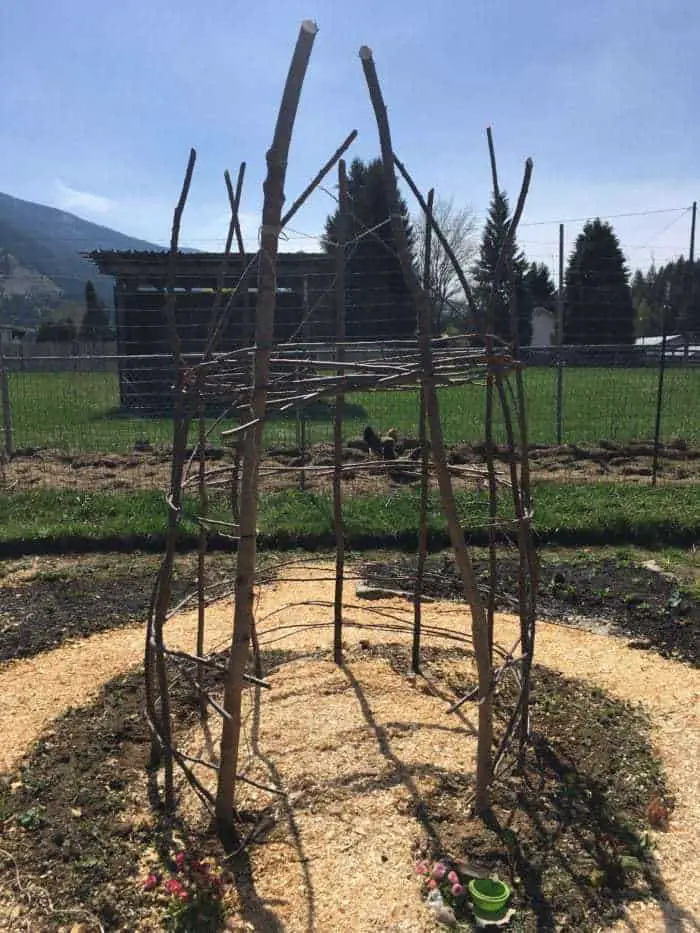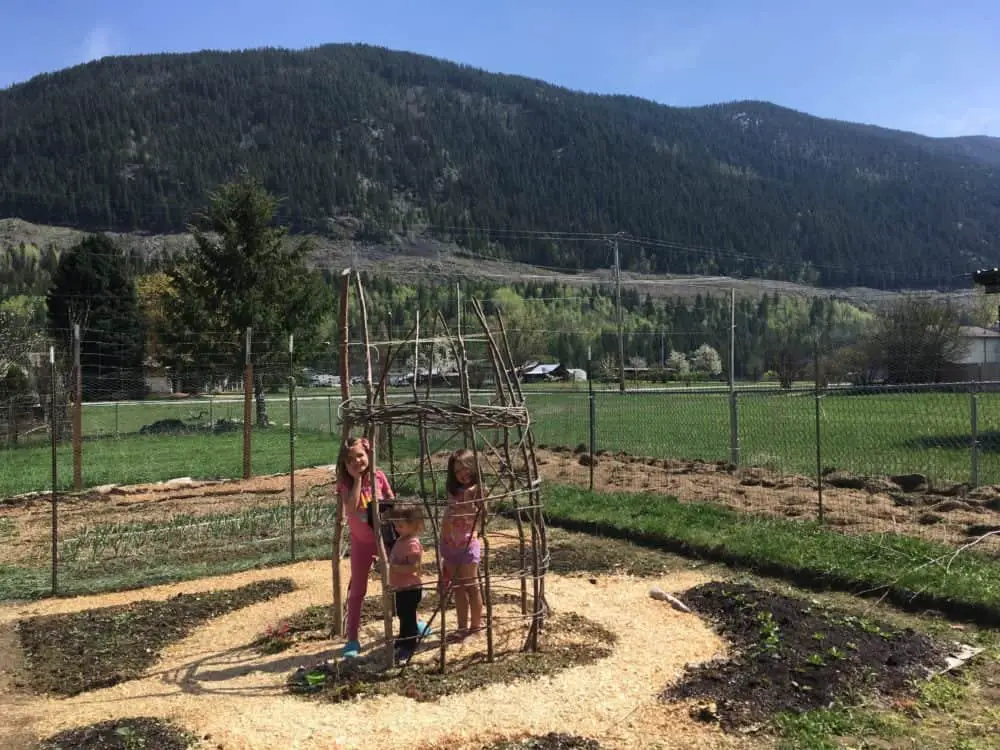 We loved this as a cheap wooden playhouse for kids
A kids wooden playhouse is a great way to use vertical gardening and create shade. We built this garden trellis by weaving re-purposed wooden branches. Our first idea was to create a typical garden teepee (like this one), but they're limited on space and it's hard to stand up in them.
We created this design which offers more space inside for relaxing.
I can't wait to share with you what it looks like with plants growing up!
See this project later in the summer as a bean house!