Family Food Garden may collect a share of sales or other compensation from the links on this page.

a garden trellis is a great use of growing space
Not only is a garden trellis wonderful for vertical gardening, it's also a beautiful garden feature. There are a lot of great climbing plants for using on garden trellis such as pole beans, cucumbers, vining flowers, small squash vines, peas and more.
This trellis also makes a fun wooden playhouse for your kids garden
Even if you don't have kids, this is a fun design for a wooden DIY garden trellis! If you're an adult enjoying a fun shady spot, you can sit under it with a book. This garden trellis is made with re-purposed tree branches of different sizes making it a cheap trellis too!
This post will show you the step-by-step visual of how to build this garden trellis

We loved this as a cheap wooden playhouse for kids
A kids wooden playhouse is a great way to use vertical gardening and create shade. We built this garden trellis by weaving re-purposed wooden branches. Our first idea was to create a typical garden teepee (like this one), but they're limited on space and it's hard to stand up in them.
We created this design which offers more space inside for relaxing

How to build a wooden garden trellis
We wanted to have the garden trellis central feature of our kitchen garden (see how we measured and created this mandala garden bed)
There are some trellis mistakes to avoid when designing and building a trellis structure. You want to make sure that the support posts are deep enough in the ground and that the wind can't knock down the structure. Plant the posts 6 inches-1 foot deep will offer the best support. If you plan on building a wooden teepee bean trellis, you need to make sure the posts are wide enough for a strong stance.
This project took 2 days to build and the materials used were free!

Materials used
Strong wooden branches were used to build this trellis. You need the wider branches as supporting beams, and smaller branches to weave through the larger ones. We got these branches for free because we pruned our plum tree. Depending on your homestead, home or neighborhood, you can find free or cheap branches.
Make sure the wood is not dead wood as it will be brittle and break easily
How can you tell? If you can easily break or snap wood in half then it's dead wood which shouldn't be used. If the wood is bendable and sturdy and you can't break it that's a good sign you can use it. Many trees will have some dead wood and newer stronger wooden branches on them.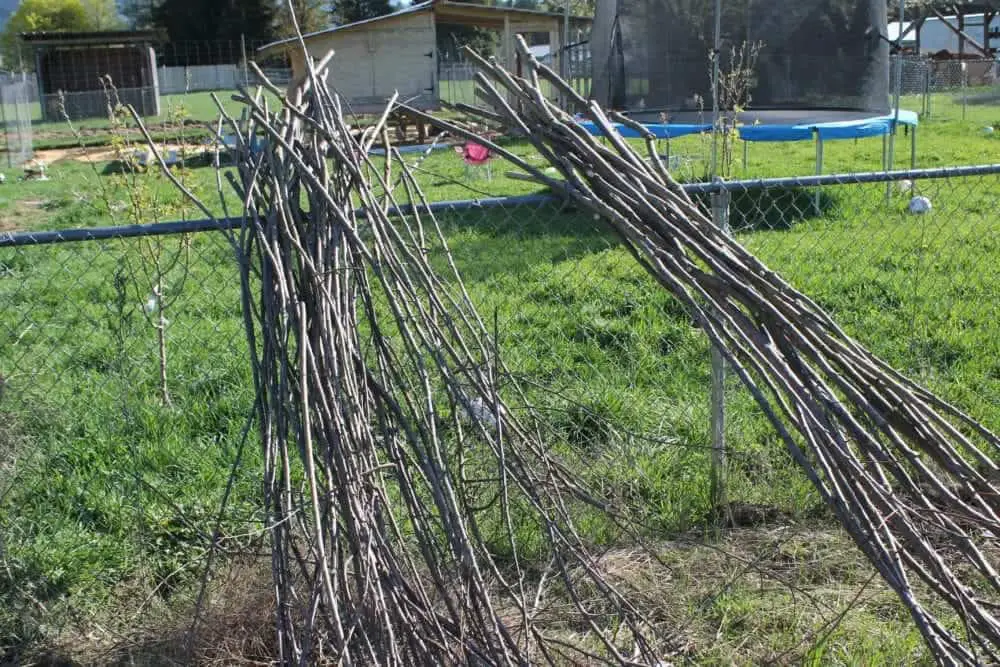 Plant the posts 6 inches-1 foot deep
Give them a wiggle too and compact the soil down further. You want nice stable and strong support beams for your trellis.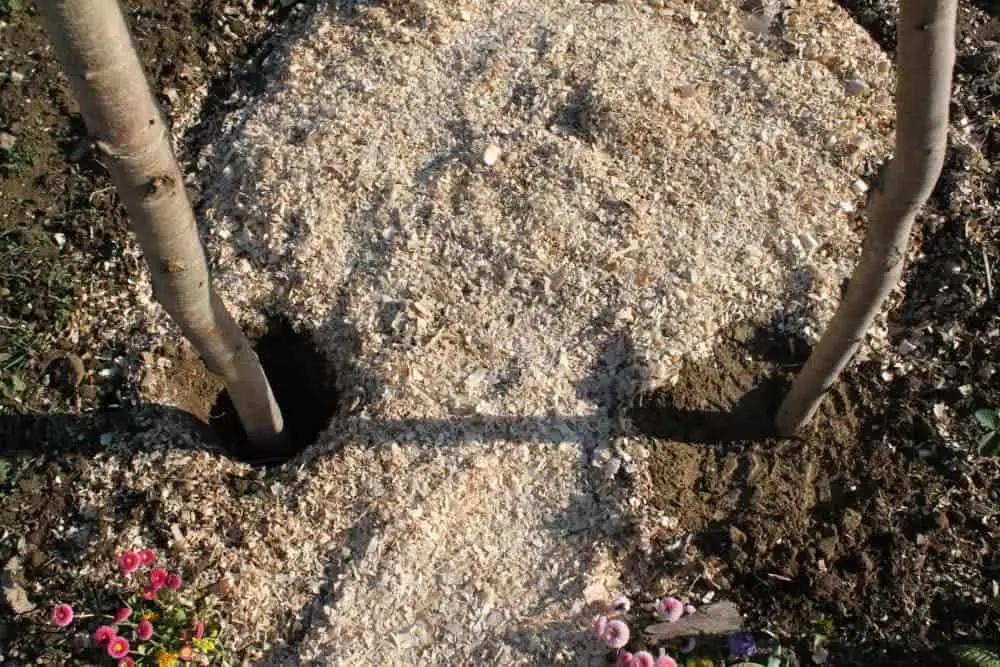 Place large supporting branches in a circle about 1 foot apart


You can cut them down before you put them up, we cut them down to 6-7 feet afterwards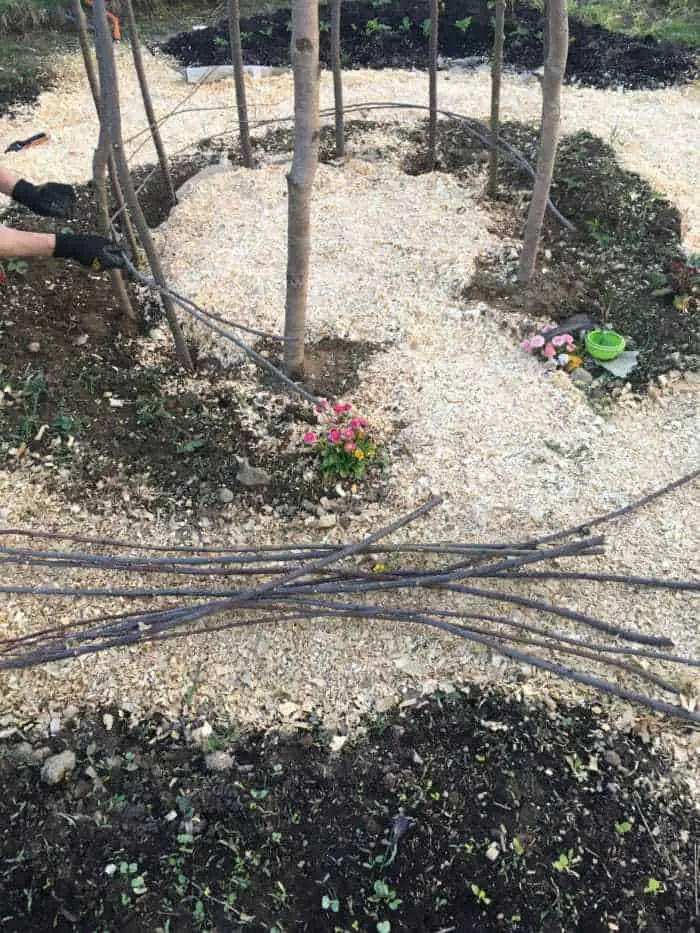 Keep weaving branches around the larger ones
Use multiple weaving in 3 locations

Adding cross pieces downwards strengthens the structure
We're growing cucumbers & scarlet runner beans up this trellis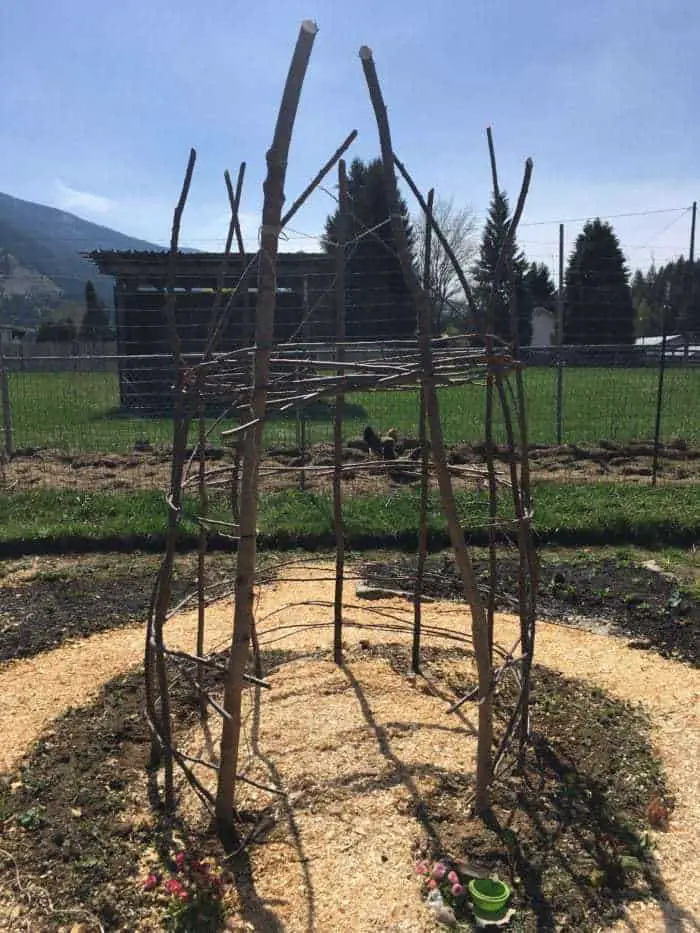 The kids LOVE this fun garden trellis wooden playhouse!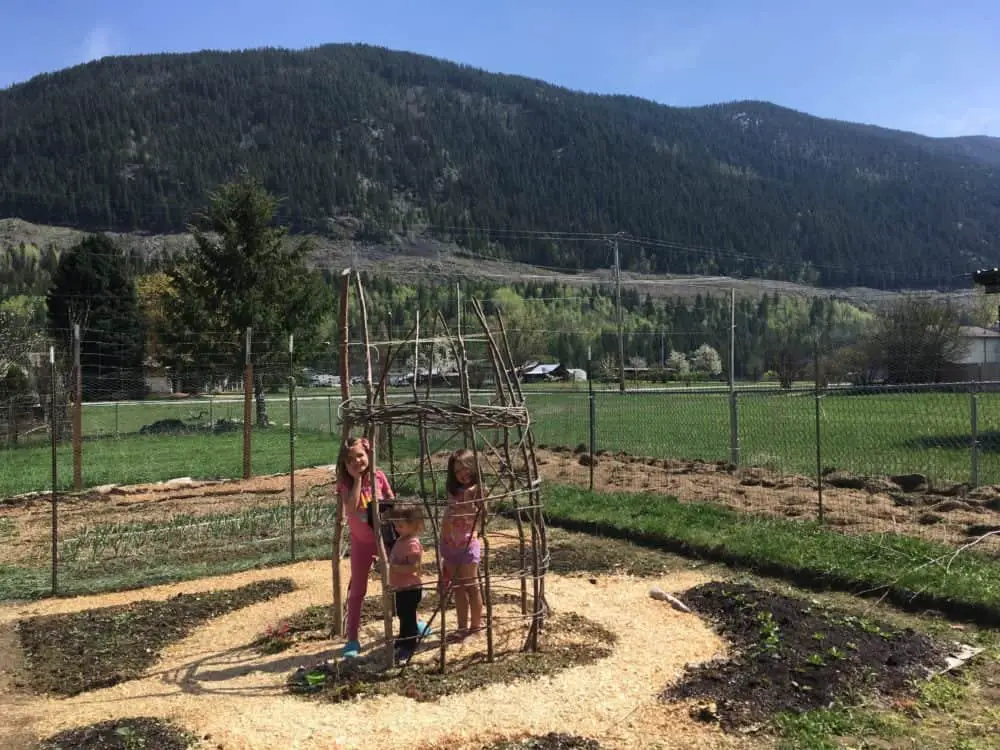 I can't wait to share with you what it looks like with plants growing up!

My name is Isis Loran, creator of the Family Food Garden. I've been gardening for over 10 years now and push the limits of our zone 5 climates. I love growing heirlooms & experimenting with hundreds of varieties, season extending, crunchy homesteading and permaculture.