Family Food Garden may collect a share of sales or other compensation from the links on this page.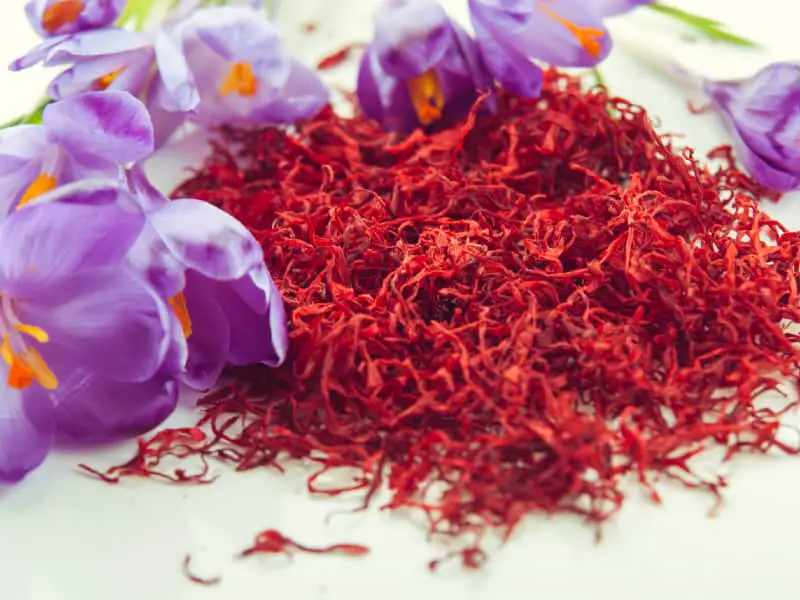 While wandering through the aisles of your local supermarket, and shopping for groceries, you have probably thought to yourself, at some point, that food prices just keep on going up. Inflation is taking its toll on the cost of living in general, and on the price of food, in particular.
I love using herbs and spices in my cooking. There is no better way to make my simplest offering taste like a cordon bleu dish. A sprinkle of this, and a dash of that, and I'm on my way to success in the kitchen. 
My favorite spice has to be saffron, so it is very disappointing that this is actually the most expensive herb in the herbs and spices section of the supermarket. The flavor and aroma that saffron lends to a dish can make the most basic recipe seem quite exotic.
The crocus sativus, which is also known as the saffron crocus flower, is a rare, purple flower that was originally native to Greece. It is highly prized for its aromatic stigma, which is the main ingredient in the spice known as saffron.
Today, the saffron crocus flower is cultivated in many places around the world, but it is mostly grown in India, Pakistan, Morocco, and Greece. 
Because saffron is made from the most expensive herb in the world, you could find yourself paying upwards of $500 for just one ounce of good quality saffron. 
Why Is Saffron So Expensive?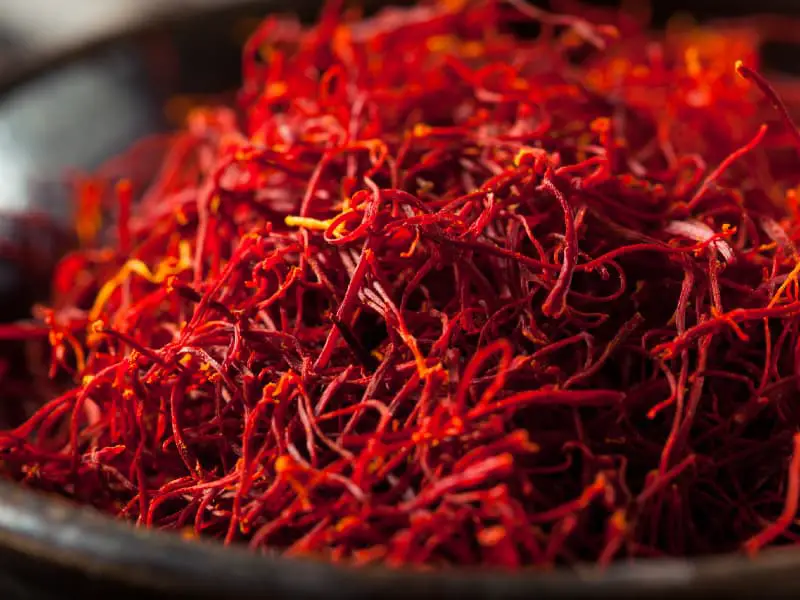 The saffron crocus flower is rare and unusual. Only a minuscule amount of saffron can be extracted from the stigma of one flower. It takes between 80,000 and 100,000 crocus flowers to produce just one pound of saffron spice.
The stigma of a flower is the tiny part of the flower in which the pollen germinates. In the saffron crocus flower, this is the part of the flower from which the saffron is extracted. Removing the saffron from the flower is an extremely delicate and arduous process.
The stigma has to be removed by hand, a task requiring tremendous dexterity and precision in order not to damage it because it is so delicate. It then has to be dried, and the fine powder carefully extracted. 
Centuries ago, Buddhist monks used saffron as a dye to color their cloaks. The reddish-orange hue of the powder was very popular.
Where Does Saffron Come From?
Today, saffron is grown in many countries. Iran is one of the biggest producers of saffron around the world. But even though the production process has been refined and perfected, it remains one of the world's most expensive herbs.
The best quality and most expensive saffron comes from Kashmir, on the border of Pakistan and India. Kashmiri saffron is unique in both flavor and aroma. Its distinctive taste and smell will give any dish a special twist.
There are other places around the Mediterranean where saffron is cultivated successfully. A large part of the world's saffron comes from Spain, where the flowers are grown in an area called Castilla-La Mancha.
Spanish saffron is a lot more affordable than saffron that comes from Asian countries, because of the vast quantities of flowers that are grown, and because the harvesting laborers are very poorly paid.
What Does Saffron Taste Like?
High-quality saffron has a wonderful, exotic flavor that is difficult to explain. It has a heady, strong taste, with a hint of sweetness to it. 
Good saffron should not taste bitter. Some varieties of saffron do have a slightly bitter twist to them. These are the cheaper varieties, and they will not give your food that same special touch that pure, good quality saffron will add.
Is It Very Expensive To Cook With Saffron?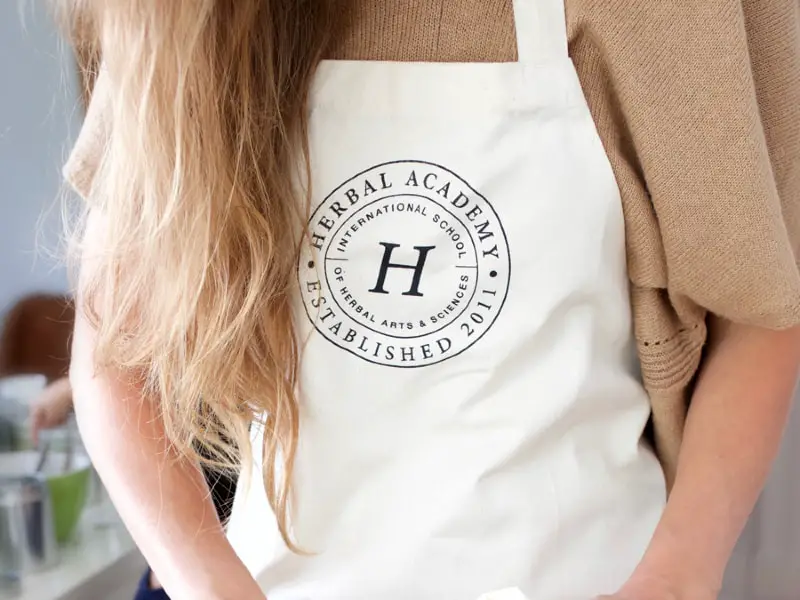 While saffron itself may be the most expensive herb in the world, it is not completely unaffordable to use it in your cooking. You only need the tiniest pinch of saffron to flavor a large pot of food.
It will probably cost you approximately $10 for a pack of saffron weighing just 0.02 ounces. But this can be enough to complete up to 5 recipes. A minute pinch will give all that heady taste and aroma to a big pot of food, so it is worth it.
Which Foods Go Well With Saffron?
Saffron is so unique that it adds a special touch to many different foods. There are certain dishes that just would not be the same without that tiny pinch of the world's most expensive herb.
Indian cuisine, especially, uses saffron in many dishes. Recipes for many Spanish and French dishes, too, call for a dash of saffron. 
Your simple bowl of rice takes on a whole new dimension when cooked with saffron. It not only gives the rice a delicious flavor but also makes it look so appetizing, with its light yellow color. 
Many seafood dishes rely on saffron for their distinctive taste. Imagine tucking into a delectable Paella, filled with a variety of different kinds of seafood, like shrimps, mussels, and clams. Add some rice, perfectly flavored with a hint of saffron, and you are on your way to seafood heaven. Just thinking about it makes my mouth water!
Moroccan foods are known for their exotic flavors and aromas. They rely heavily on strong spices and herbs for their flavor, and saffron is an indispensable ingredient in many Moroccan recipes. 
Chicken Tagine, for example, is an appetizing Moroccan dish, made with chicken, spices, lots of olives and onion and garlic. The key ingredient? A dash of saffron and you have a delicious meal that is quick and easy to prepare but will have everyone begging for more.
Is Saffron Healthy?
Studies have found that saffron contains very high levels of antioxidants. Antioxidants are important for general well-being. They help to protect the cells in the body against free radical damage.
Because of its known health benefits, saffron is available as a supplement, in the form of either a tablet or a capsule. Many health product companies see the value of saffron and produce saffron supplements.
Saffron has become a popular natural remedy for many common ailments. It is known to offer a significant improvement in numerous fields.
While there is no scientific evidence, saffron is known to act as a mood-enhancer. It can help to stabilize the mood and reduce the effects of depression. Taking a saffron supplement for 2-3 months has been shown to help lift the mood in patients suffering from depression.

There are certain saffron extracts that have been shown to help patients who are suffering from Alzheimer's Disease. These need to be taken for a period of at least 4-6 months in order to have any significant effect.

Sexual function can be enhanced by taking a saffron supplement. It is known to help with lack of libido and can boost the sex drive, in both males and females. Many men who suffer from erectile dysfunction report that saffron helps to maintain an erection for longer.

If you are one of those millions of people who struggle with their weight, you may be interested to know that saffron has been shown to assist with weight loss. 
Taking a saffron supplement on a regular basis can act as an appetite suppressant, and help to control the need to snack between meals. Studies have been carried out, which show that taking saffron over a period of two months results in weight loss.
If you are keen to try a saffron supplement to assist with weight loss, it may be helpful to record your progress in a journal. In this way, you will be able to see at a glance if you are succeeding over a period of time.
Menstrual problems like cramping can be very uncomfortable, and many women suffer from this misery on a monthly basis. Saffron supplements that contain a combination of saffron, anise, and celery seeds have been shown to help reduce the pain of menstrual cramps.

High cholesterol levels in the blood can be very dangerous and lead to heart disease. Some studies have shown that taking a saffron supplement may aid in keeping cholesterol levels down.
Are Saffron Supplements Expensive?
One would think that because saffron is the most expensive herb in the world, saffron supplements would also be extremely costly. I am happy to tell you that this is not the case. 
Saffron supplements are carefully formulated in combination with other ingredients that promote your well-being. The amount of saffron that goes into each capsule is minimal, making the supplements quite affordable.
Where Can You Buy Saffron Supplements?
Saffron supplements are available from most health stores and other places that sell medications and health products. They can be bought over the counter, and no prescription is necessary.
However, as with all supplements, the fact that they are an over-the-counter preparation does not mean that they can be taken freely and in unlimited quantities by anyone at any time.
Are Saffron Supplements Safe?
All supplements should be used with caution, and only according to the recommended dosage. Provided these guidelines are adhered to, saffron supplements are safe to take continuously for up to 6 months.
There may be certain side effects when taking saffron supplements. Some people have reported side effects such as 
Diarrhea 

Vomiting

Nausea

Dry mouth

Anxiety. 
For this reason, they should only be used according to the recommended dosage. If any side effects are experienced, you should stop taking saffron.
Read Related Article: Strong Sedative Herbs
What Are Some Other Expensive Herbs And Spices?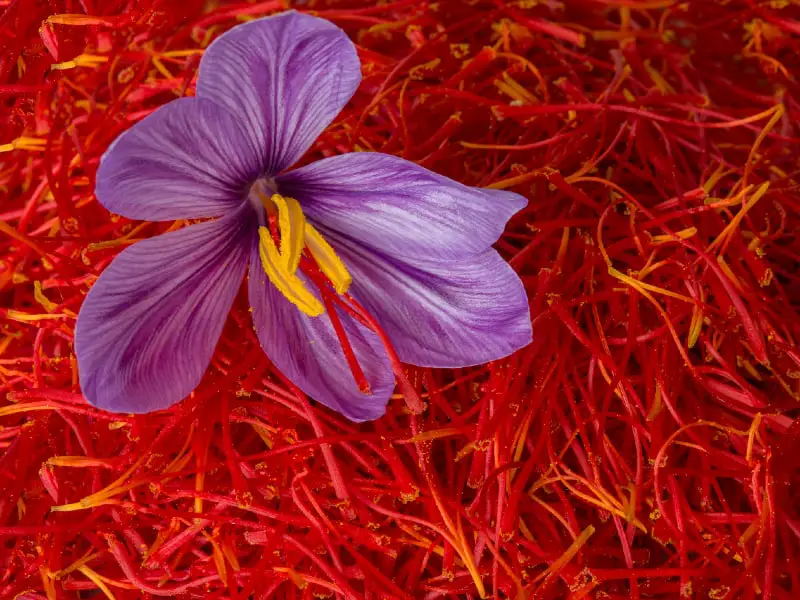 While saffron is known to be the most expensive herb in the world, there are many other herbs that are also extremely costly. You may balk at the price of some of these.
Ginseng is a highly popular herb with strong medicinal properties. It is grown in many parts of the world, particularly in the USA. The root of the ginseng plant is used in many herbal preparations.
The ginseng root can only be harvested and used in medicinal preparations when it has had a minimum of five years' growth. For this reason, it is very rare, making it one of the most expensive herbs. One pound of ginseng can cost as much as $700. 
Originally used in Chinese medicine, ginseng is known for its anti-inflammatory properties. It is a useful supplement to help to alleviate aches and pains.
There have been certain studies that have shown that regular use of ginseng may help to keep blood sugar levels under control. However, those suffering from diabetes should not rely on this alone, and should only use it in consultation with a medical practitioner.
Chinese medicine advocates using ginseng for those suffering from sexual problems such as erectile dysfunction and low libido. Regular use of ginseng can supposedly improve your sex life.
Cardamom is a plant that is made into a spice and is very popular in Indian cuisine. It is not nearly as expensive as saffron but still comes with quite a hefty price tag. Because it is such an integral part of Indian cooking, cardamom is known as the Queen of Indian Spices.
Cardamom is grown in many regions of India, as well as in Madagascar. Both the brown and the green variety have a strong, distinctive aroma and flavor. Brown cardamom has a smokey, rich fragrance, while green cardamom has a lighter, aromatic scent.
Cardamom is not only popular in cuisine. It is also commonly used in the beauty industry and in many cosmetics, giving a delicate scent to items like hand creams, body lotions, soaps and shampoos.
One pound of cardamom can cost about $60-$70, but, as the saying goes, a little goes a long way. 
Native to Indonesia, cloves are also grown in places like Madagascar, India and Pakistan. Ground cloves are expensive because a large number of leaves are needed in order to produce a very small quantity of ground cloves. You can expect to pay around $150 for a pound of ground cloves.
The clove has a very distinctive aroma and is often used for medicinal purposes. It has both anti-inflammatory and antiseptic properties.
If you have ever had a tooth extracted at the dentist, the scent of cloves should be familiar to you. Oil of cloves is frequently used in dental preparations, because of its ability to help keep the mouth free of bacteria.
If you are a coffee lover but would like to add a unique twist to your coffee, add a dash of cloves and a dash of cinnamon. The combination of heady, spicy aromas and flavors will have your taste buds tingling.
Cloves are traditionally used around Christmas time, in Christmas cakes and puddings, and in fruit mince pies. That wonderful, spicy fragrance and flavor arouses so many sensory memories of Christmas.
To Sum Up
While saffron may be the most expensive herb in the world, it has a special fragrance and taste and is clearly well worth the money spent to give your cuisine a special kick. 
When cooking a meal, it is worth spending a little bit extra on that one special ingredient, in order to ensure that your efforts are appreciated by all who have the pleasure of eating what you have prepared.
You May Also Like: Edible Wild Plants and Herbs- Learn Wildcrafting