Family Food Garden may collect a share of sales or other compensation from the links on this page.

There are many great herbs that grow in shade
In fact, there are certain herbs that bolt if the weather gets too hot and prefer cooler weather. Some of these herbs are for culinary uses in your kitchen, other are medicinal herbs. Growing herbs in a shady spot close to your kitchen is perfect for fresh handfuls of herbs. Herbs can be grown in pots and containers, or in the ground.
Shade herbs still need 3 hours of sunlight a day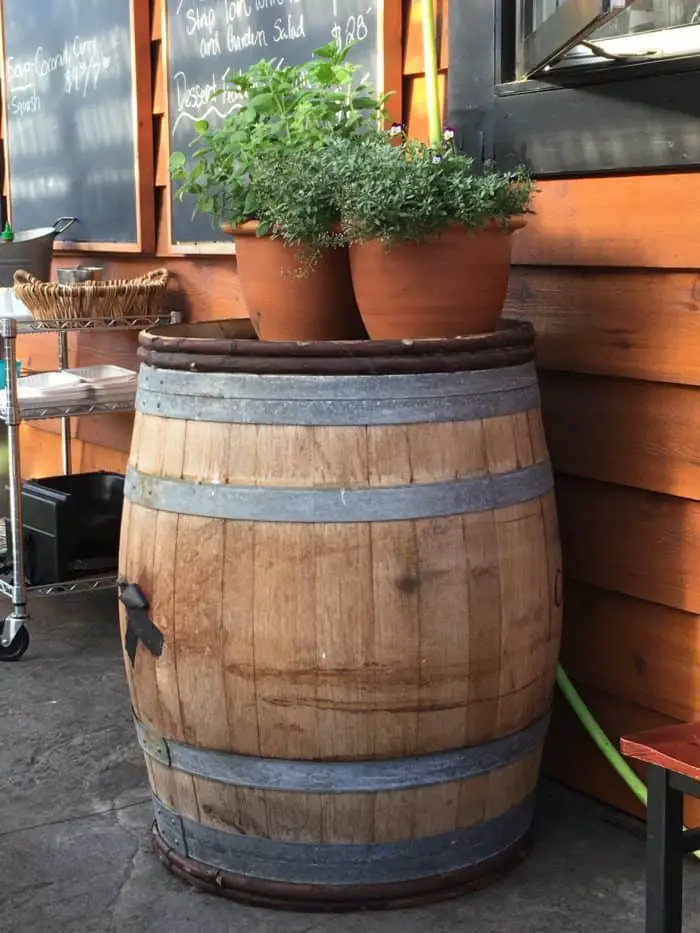 Many of these herbs are pretty after they flower too
Below is flowering cilantro which also helps to attract beneficial bugs. You can also save the seeds as coriander spice once they've dried.
Check Also: Growing Herbs Indoors Without Sunlight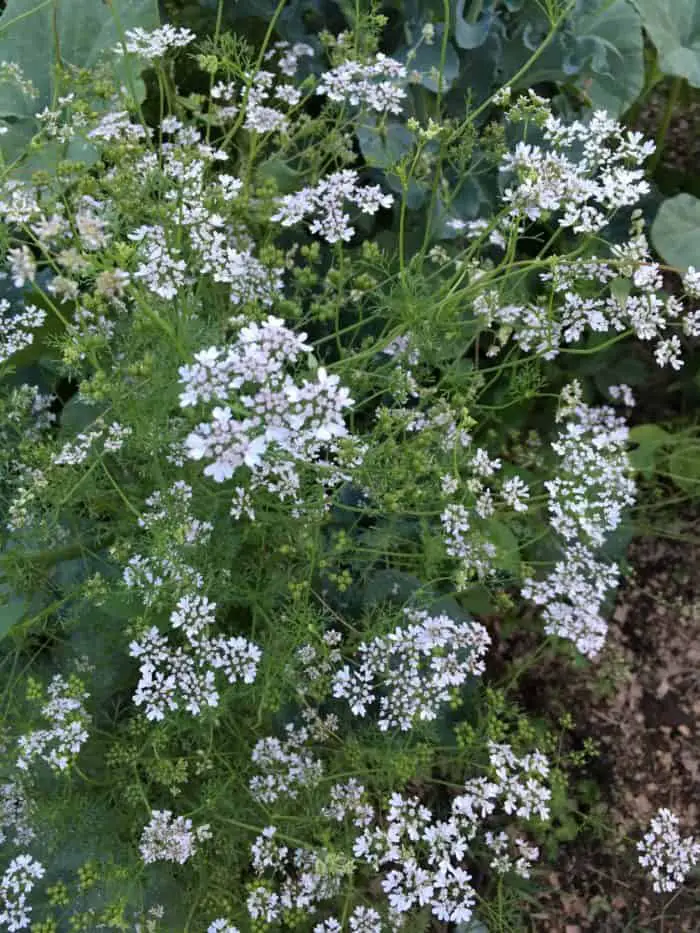 Flowering chives, another great shade herb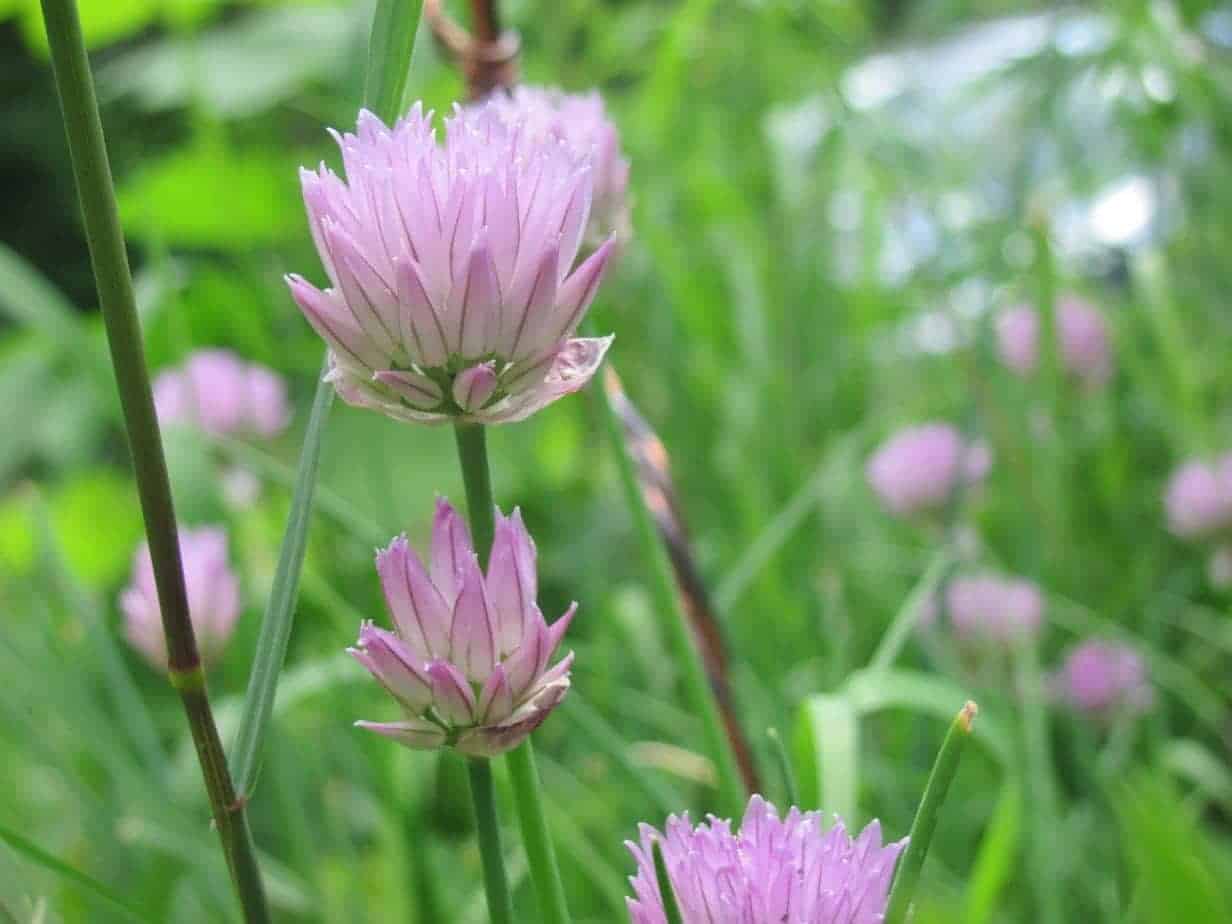 Make chamomile or mint tea with your shade herbs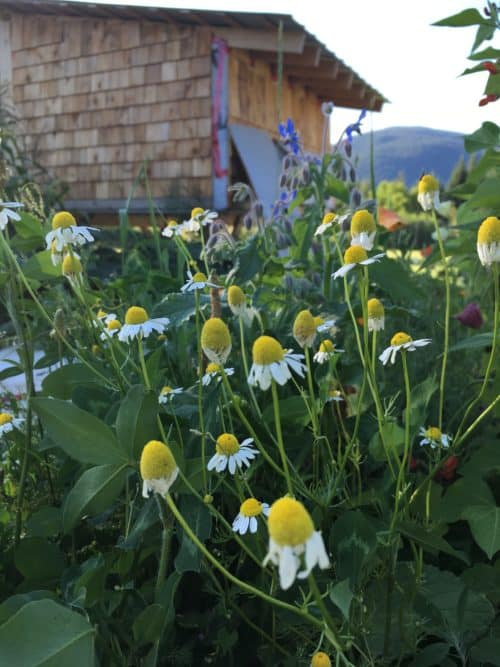 Flowering dill helps to attract beneficial bugs
Borage flowers
These flowers are an edible herb flower that taste like cucumber (see recipes).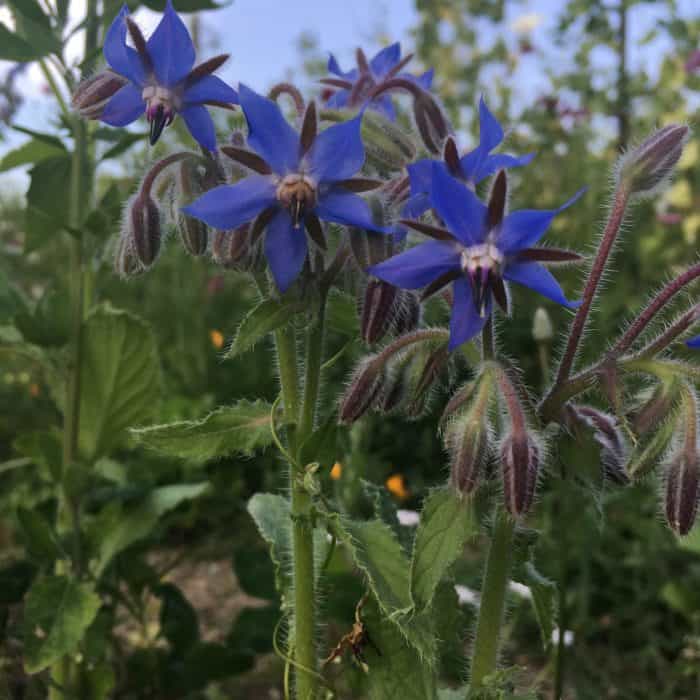 Great herbs to grow in shade:
Cilantro/Coriander
Mints like peppermint, spearmint, chocolate mint
Chamomile
Parsley
Lemon Balm
Dill
Beebalms
Catnip
Feverfew
Chives
Borage
Licorice Mint

Angelica
Read Related Article: How Often Should You Water Herbs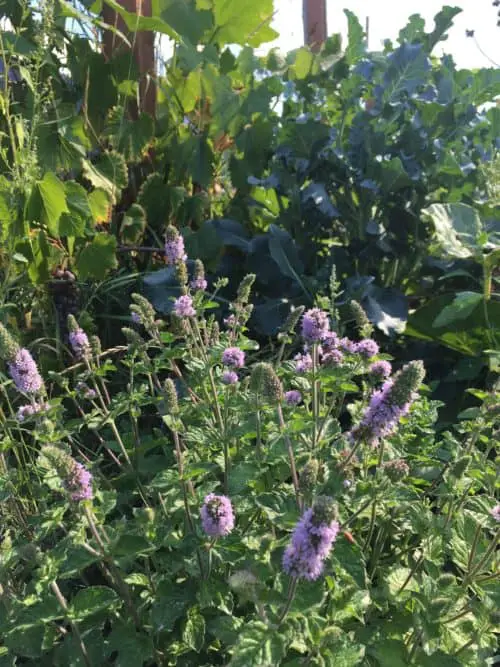 Have you grown herbs that grow in shade before?