Family Food Garden may collect a share of sales or other compensation from the links on this page.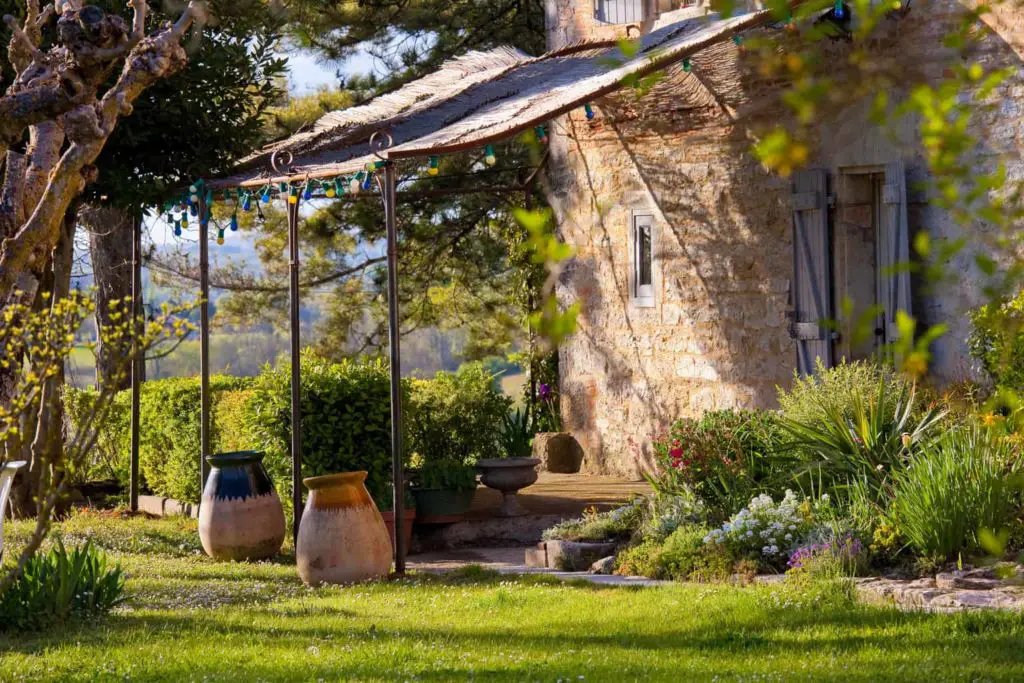 Fighting against the weather seems to be a never-ending battle. Either it is too chilly for plants to grow properly, or it's too hot and dry for them. Coming into the summer months it is especially crucial you provide your plants with some sort of shading so that they don't dry out and get damaged.
Fortunately, there are plenty of ways to protect gardens from the harsh effects of the sun. We will be looking at a few different ways to shade plants and soil, as well as other garden maintenance tips in this article. That's right, no more dry and miserable plants!
How to Shade Soil
Some of you may not have a yard full of plants yet, however, protecting your soil is just as important as providing shade for your plants. This is relatively easy, all you need to do is scatter a light layer of bark chips over the soil patches that you want to keep moist.
Doing this will keep the soil fertile and soft, there is nothing worse than trying to plant new greenery in soil that is dense and dry. If you can't get your hands on bark chips you may use mulch. If you don't have any then ask a neighbor. I'm sure they will be glad to have someone take it off their hands.
Hydrating Garden plants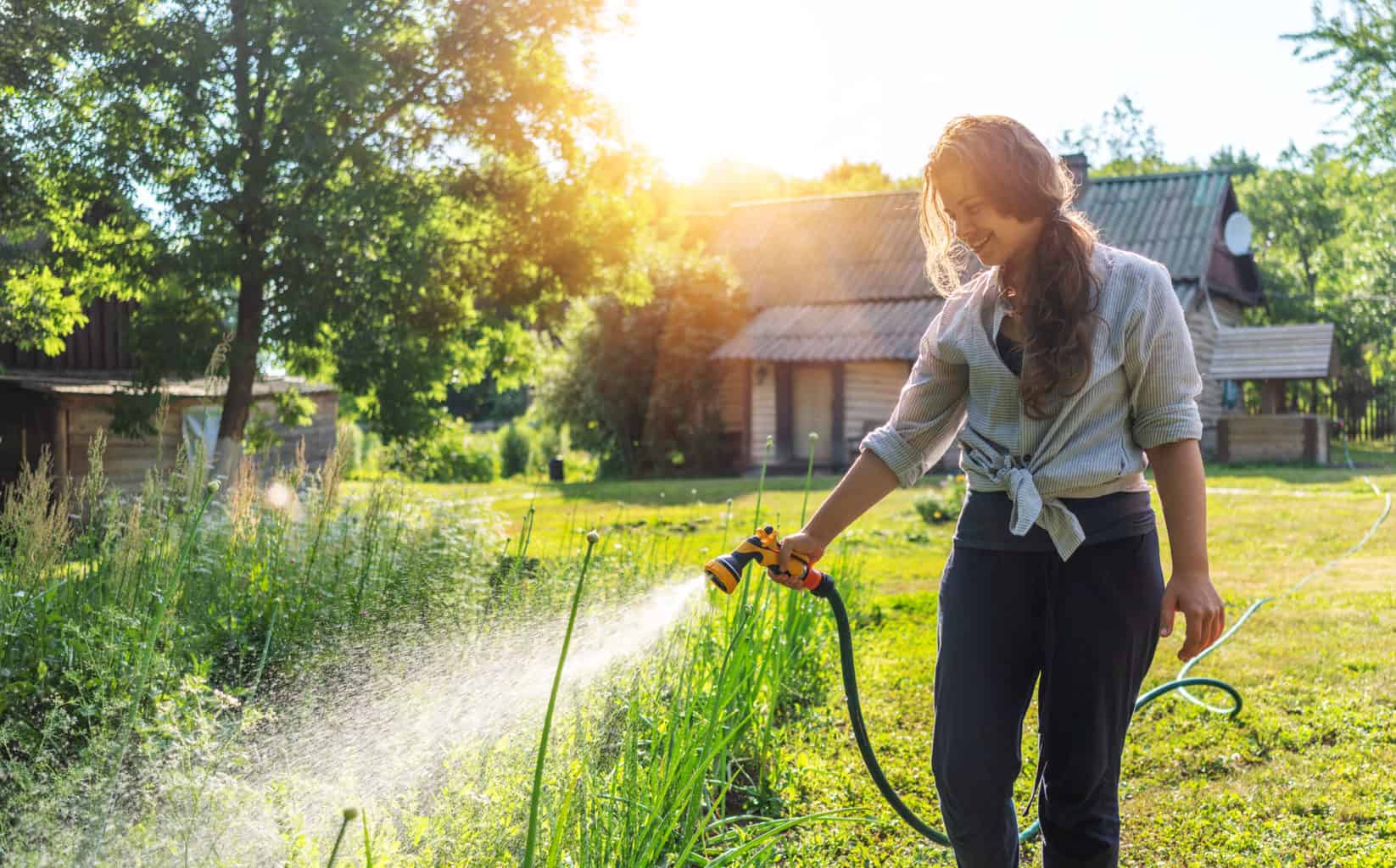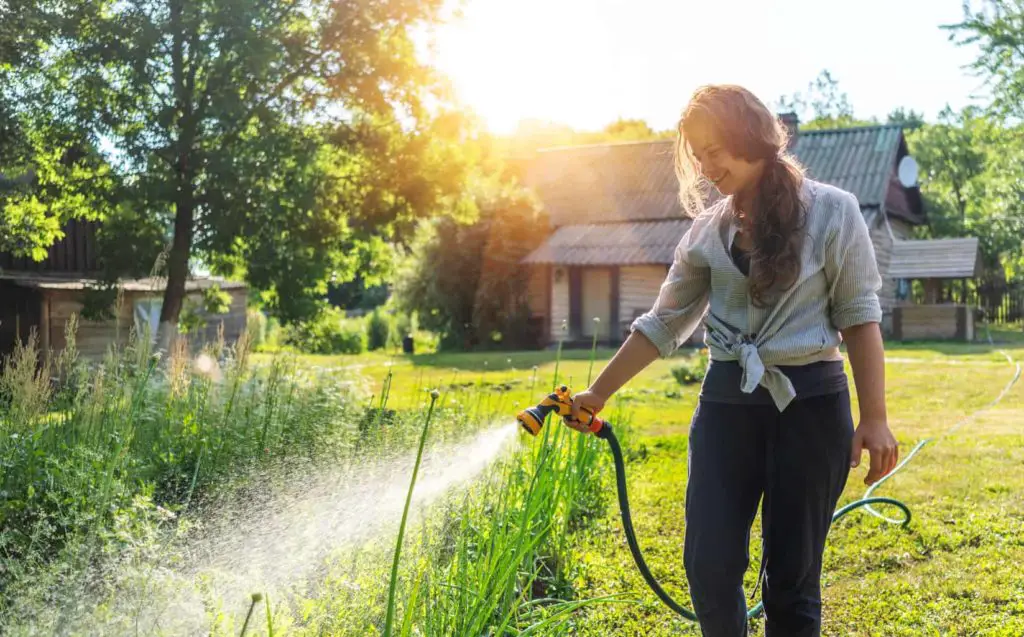 You may assume that pouring buckets of water on the plants will get them rehydrated and happy quickly. Unfortunately, that isn't the case, in hot weather excess water gets evaporated, and only a small fraction of water ever makes it to the plant's roots. Follow this watering guide to keep your plants hydrate:
The most effective way of keeping your plants hydrated and happy is by ensuring they don't run out of water or get overly thirsty. Small amounts of water constantly trickling on the soil is the best method. Irrigation hoses do just that and can be connected to a timer so that you won't even have to get up to water them.
Cover the Soil With Mulch
We spoke about empty patches of soil that are ready and waiting for their plants, but what about the soil around existing plants? Packing a light layer of mulch onto the soil near a plant's stem can significantly improve the plant's health in the hot weather.
Did you know that rainwater is the best for your plants? If you can collect rainwater and use that to water your plants it will really help them grow in the heat. Another way of making sure your plants have gotten enough moisture is by watering them with a handheld sprinkler. That way you know exactly how much water they have had and that absolutely all of your plants have been watered.
When to Water Your Plants
Life gets in the way and most of the time we just water our plants as and when we have time and remember to do so. Try to make a conscious effort to water them in the morning or late at night before the sun is strong, this ensures that water is slowly soaked into the soil and not evaporated away.
Read Related Topic: Watering Plants in Extreme Heat
Shading Techniques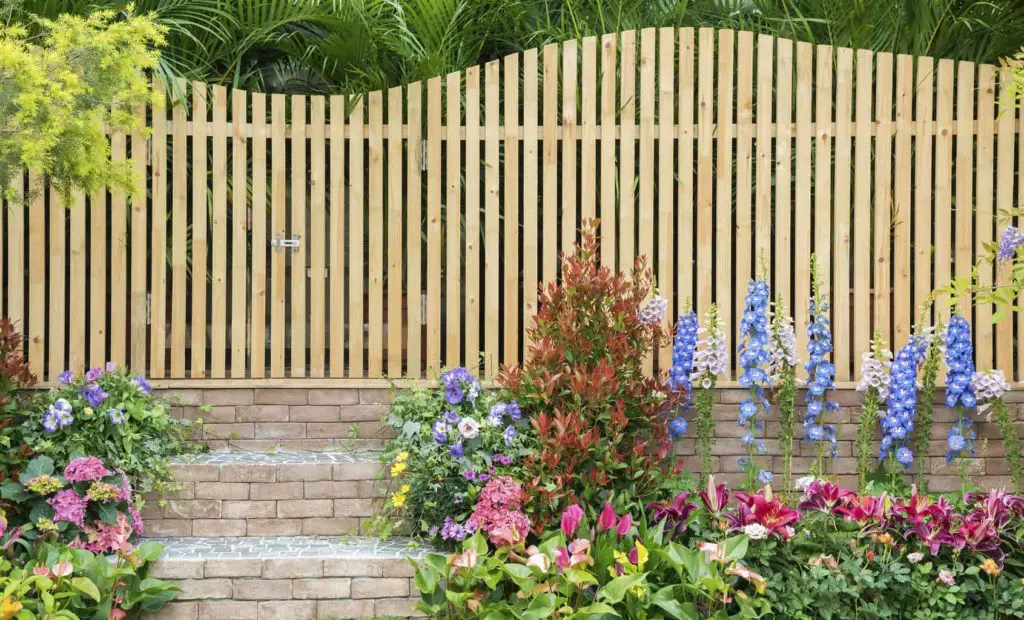 Not all shading techniques will be suitable for you. If you have a large garden, you will probably need to implement more than one shading technique. It is all about understanding where the plants are situated in the garden and working out not only what will look best, but what technique will provide the most amount of shade.
Your garden fence actually provides your plants with some heat relief. As the sun moves around your garden your plants will be shaded during some hours and exposed during others.
Cloth shade covers that are not completely opaque are great for both small delicate plants and larger strong plants.
Umbrellas are great accessories and can look beautiful in your yard while providing your plants with much-needed shade.
Planting large plants near smaller plants will provide the shorter plants with shade, however, the tall plants will constantly be exposed to sunlight.
How to Build a Shade Cover For Plants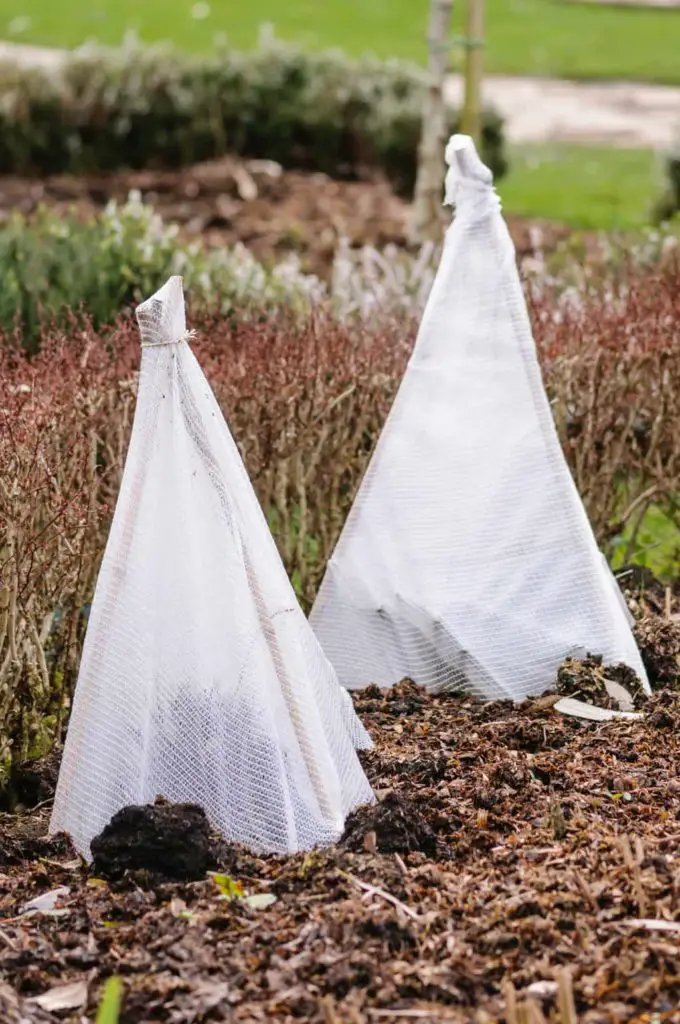 Cloth shade covers are a wonderful solution to shading your plants. The cloth covers will keep the plants shaded at all times, unlike other methods that provide shade for a couple of hours per day. Here is how you can make one:
Purchase a cloth that allows about 50-75% light to penetrate through it. Purchase it from the garden center for the most effective shading cloth, cotton or other fabrics in your house won't protect the plants in the same way.

Put four posts around the perimeter of the plants you wish to protect. Make sure the posts are evenly spread out.

Measure around the plants, this will tell you the cloth measurements and how much you will need to cut off.

Cut the cloth to size, leaving 15-20 (or more if the plants are very tall) centimeters extra all the way around.

Staple the cloth to the posts so that the fabric is tight and does not dip between the posts.
See Related Topic: Herbs that Grow in Shade
How Much Does Shade Cloth Reduce Temperature
You will notice the temperature of the shade cloth rising as the day progresses. That is because it is catching all the heat and causing the air underneath it to be much cooler than the actual temperature of the rest of the garden.
If you have a cloth that reduces light by 50% then the heat will be reduced by 50%, if your cloth reduces the temperature by 75% then the air underneath will be 75% cooler. The amount you want the heat to be reduced depends on where you live, what plants you are protecting, and how much sunlight the plants require per day.
Understanding what your plant's specific needs are is important when trying to keep them cool. If you don't know what their needs are, you may unintentionally deprive them of the vitamins they are yearning for.