Family Food Garden may collect a share of sales or other compensation from the links on this page.

Edible flowers are a pretty & useful addition to your garden
There are many recipes for edible flowers or home care products. These flowers are also excellent for companion planting. You can also forage for these flowers, but if you have garden, I highly recommend growing them. Many of these edible flowers can also be grown in containers.
Why should you harvest and use these flowers?
Flowers are pretty to use and infuse, here are some great ways to use them. Many of these edible flowers are also medicinal flowers.
Edible flowers can be used for:
Cake decoration
Homemade beauty & body care products
Medicinal flowers can be made into homemade medicine
Flowers for salad & cuisine
Certain edible flowers can be make into syrups
Flower wines
Infused into oils or vinegar
Frozen into ice cubes
Tutorial from Home is where the boat is 
Some tips on consuming edible flowers:
Make sure the edible flowers haven't been sprayed
Make sure you have correctly identified the flower
Check over the flowers for bugs or damages
Use edible flowers quickly after harvesting as they lose their freshness rapidly
Here are some common edible flowers, recipes + uses

Edible flowers & recipes in this post:
Nasturtiums
Calendula
Dandelions
Elderflowers
Chives
Roses
Borage
Violets
Lilacs
I'll also list medicinal flowers and other edible flowers you can eat
Nasturtiums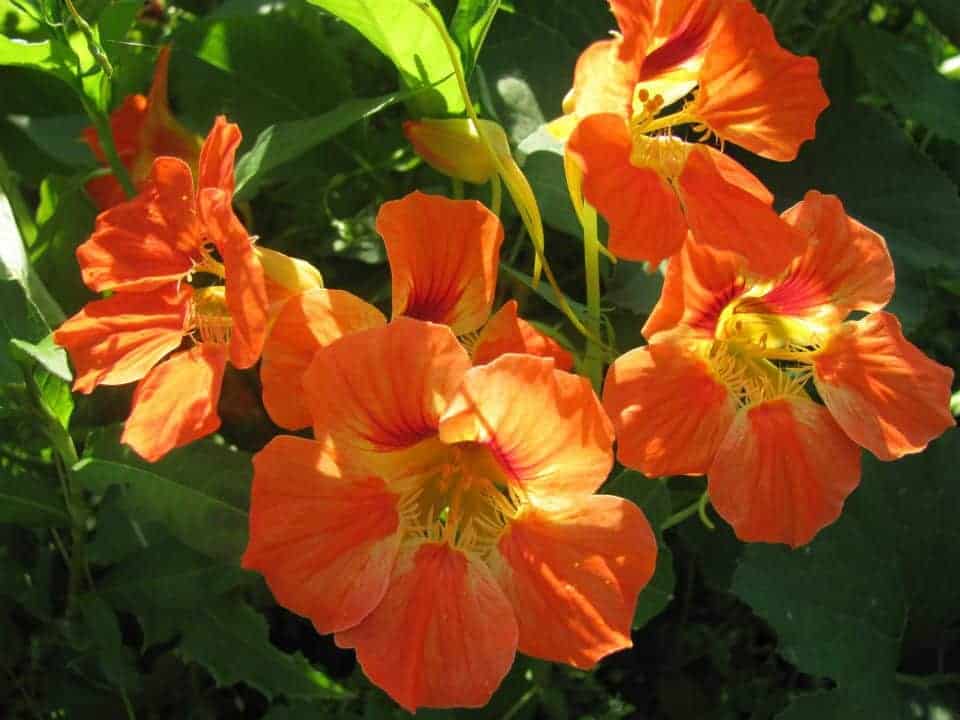 Nasturtiums are pretty, they come in many colors and grow in two ways: trailing and vining nasturtiums and compact plants.
They make excellent companion planting flowers.  Check them over for aphids before you harvest them as they deter them from your crops.
I love growing nasturtiums as a flower border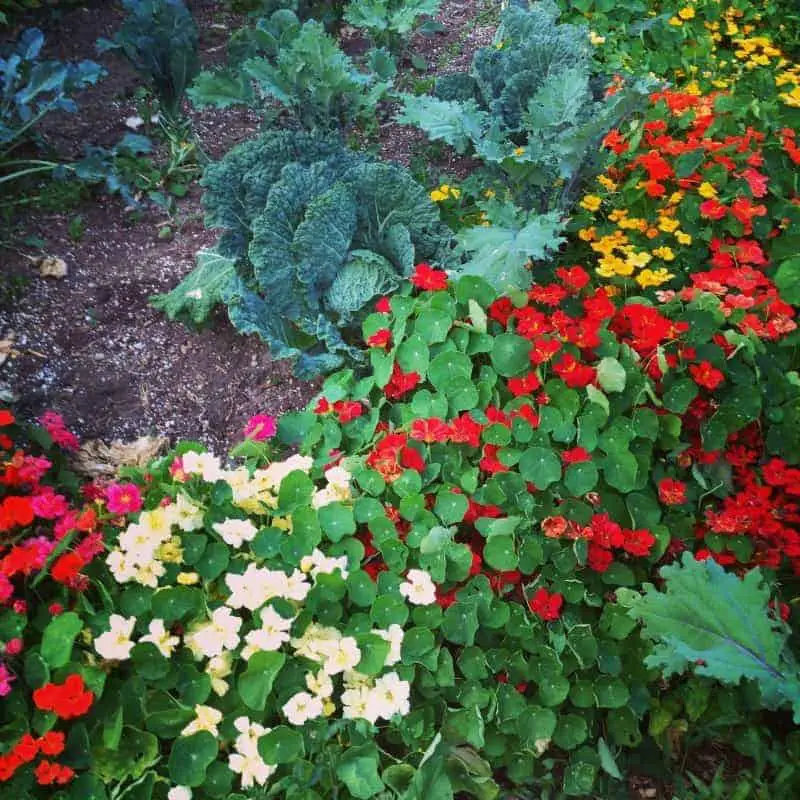 Nasturtium flowers have a slight peppery taste to them
The leaves and seeds of nasturtiums are also edibleNasturtium recipes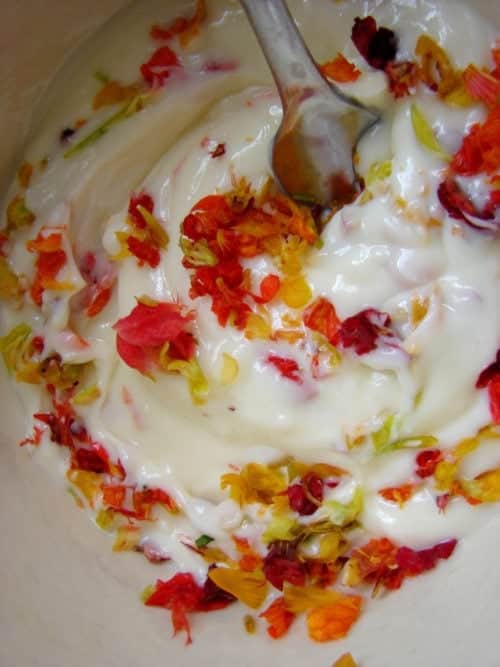 Calendula
Calendula is one of my favorite edible flowers for food and medicine
This cheerful flowering edible flower blooms all summer and even after light frosts. The more you pick, the more flowers grow. Learn how to harvest and dry the petals to make calendula oil. This flower is very easy to grow and usually self-sows.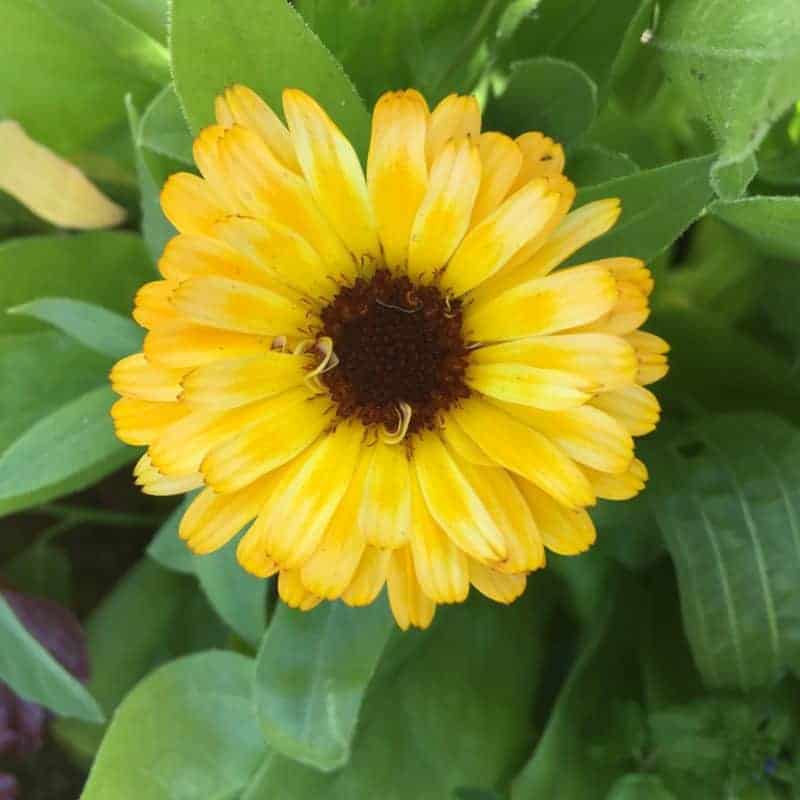 Calendula flower recipes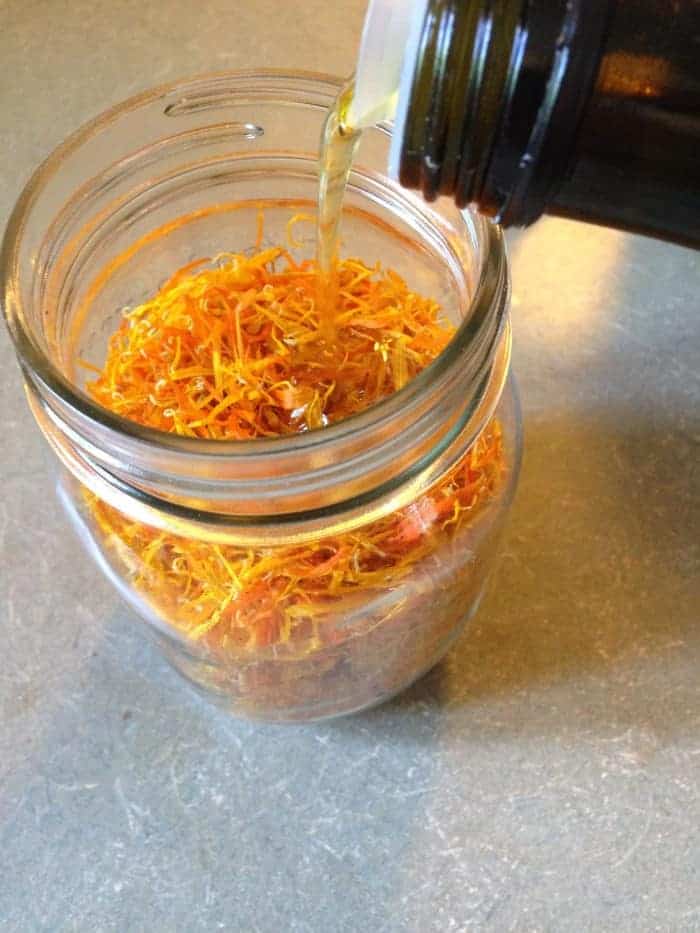 Dandelions
Most people know what dandelions are, however many consider it a weed. There's been a movement towards appreciating dandelions because the root, leaves and flowers are edible and can be used. Because dandelions grow anywhere and everywhere be extra cautious they haven't been sprayed with chemicals before using them.
We dry dandelion petals and infuse into an oil to make salves
Dandelion recipes

Elderflowers smell so lovely in the spring and elderberries are prized for cold and flu season
This flower blooms in the spring and later in the season elderflowers become elderberries. Every fall we make elderberry syrup and freeze elderberries, we've even made elderberry wine!
Elderflowers make a lovely syrup which can be used to create spritzer drinks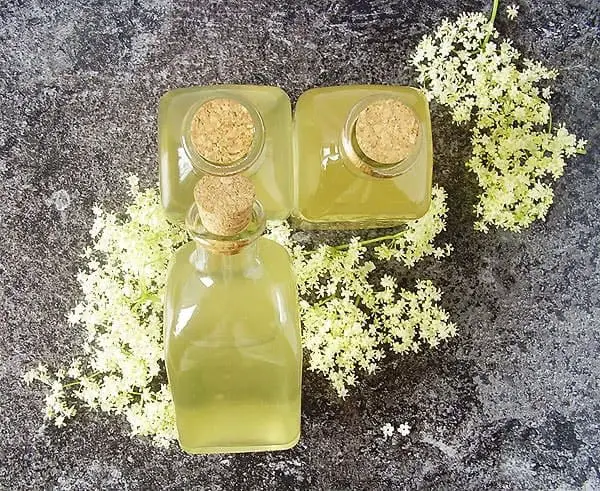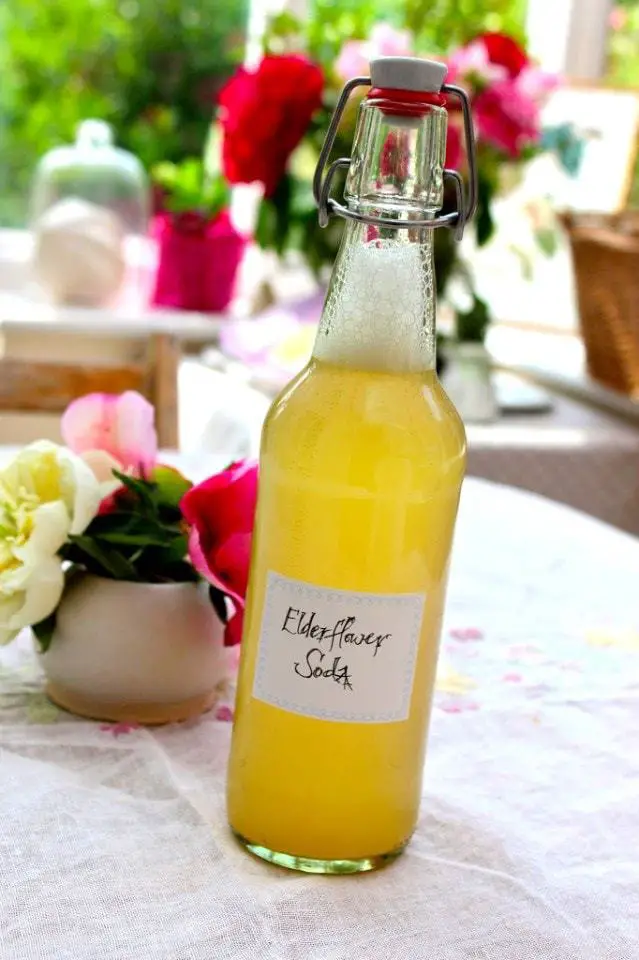 Borage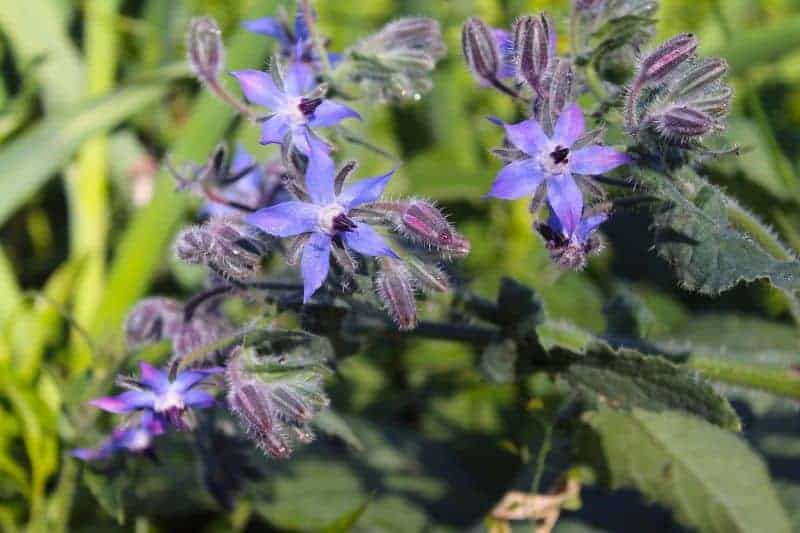 Borage has a mild cucumber taste and beautiful fuzzy flowers. The bees love them!
Love & Olive Oil shows you how to make candied Borage flower fairy cakes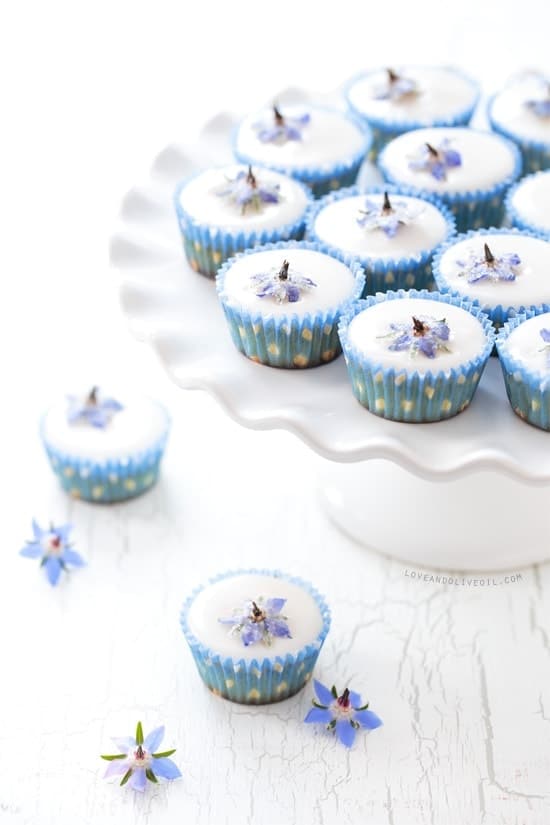 You can freeze borage into pretty ice cubes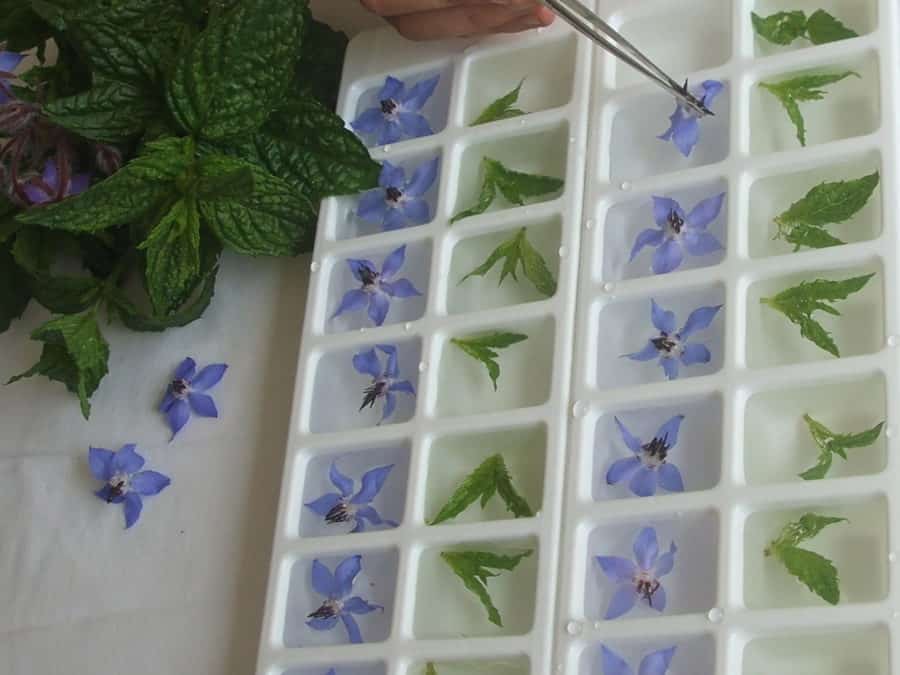 Wild Rose Petals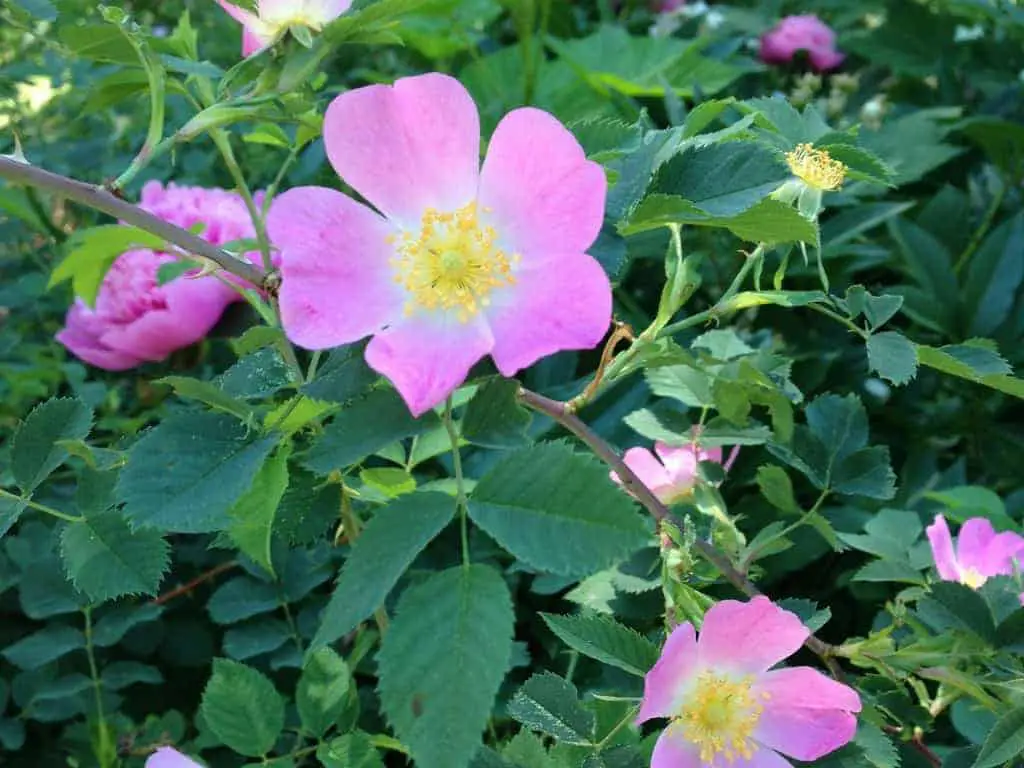 We have a lot of wild roses that grow in this area, and roses can be made into lots of wonderful homemade body products. You can make all these great rose recipes from any rose petals though, not just wild roses.
Chives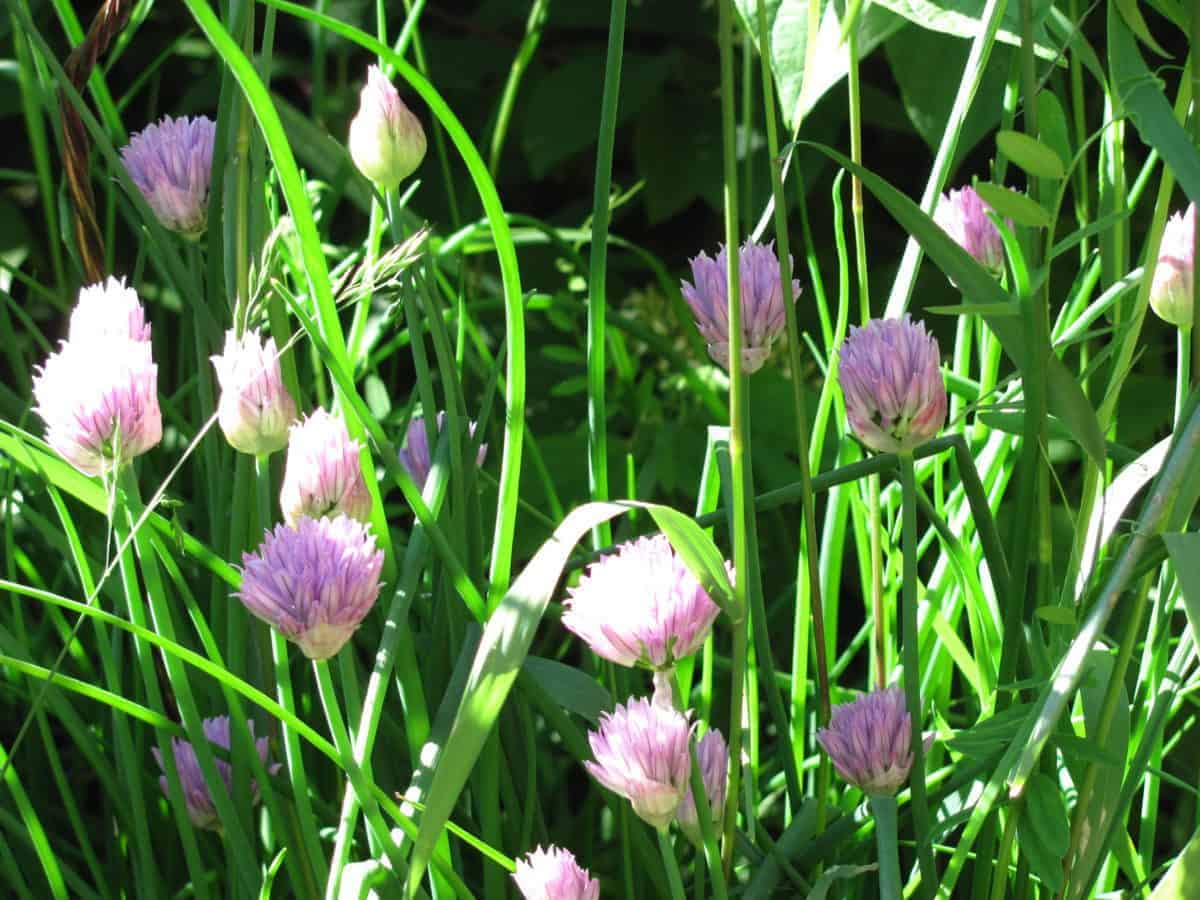 Chives are a pretty spring blooming flower and our kids like to pretend they're fairy wands.
Because it's common for the green part of chives to be eaten, the flowers are often discarded. However, the flowers are edible too! Chives taste onion like, although you can also get the white flowered garlic chives. Enjoy the flowers in a salad the way you would add greens chives. Although you can leave the flowers whole in a salad, I prefer them broken up into smaller pieces as they're easier to eat.
They make a great food topping to brighten up any dish.
Using chive flowers 

Spring Lilac
Lilac is a very fragrant flower, you might be surprised to find out it's edible. This flower blooms in the spring, and makes a great lilac hedge.
How to use Lilac flowers
Violets
How to use Violets

Other great edible flowers
Basil flowers
Sage flowers
Hibiscus
Chrysanthemum
Lavender
Squash blossoms (commonly made into flower fritters)
Medicinal flowers
I've discussed how to plant a medicinal herb garden before, but here are some medicinal flowers:
Calendula
Yarrow
Echinacea
St Johns Wort
Chamomille (Learn how to grow a tea garden)
Feverfew
Lavender
Dandelions
Red clover
Bee Balm
Elderflowers

What is your favorite edible flower to grow and use?