Family Food Garden may collect a share of sales or other compensation from the links on this page.
Bachelor buttons (also called cornflowers) are a magical looking flower
They look like fairy dresses
These flowers are very easy to grow and are drought tolerant. They'll bloom most of summer, and even into fall as a come and cut again flower. They make a great addition to your summer blooming cutting flower garden. Bees absolutely love them so they're also great for attracting wild pollinators. I use them as a cutting flower, but I've seen them in tea blends before and they have skin care and herbal uses.
Cornflowers come in many colors
Blue cornflowers (Bachelor Buttons)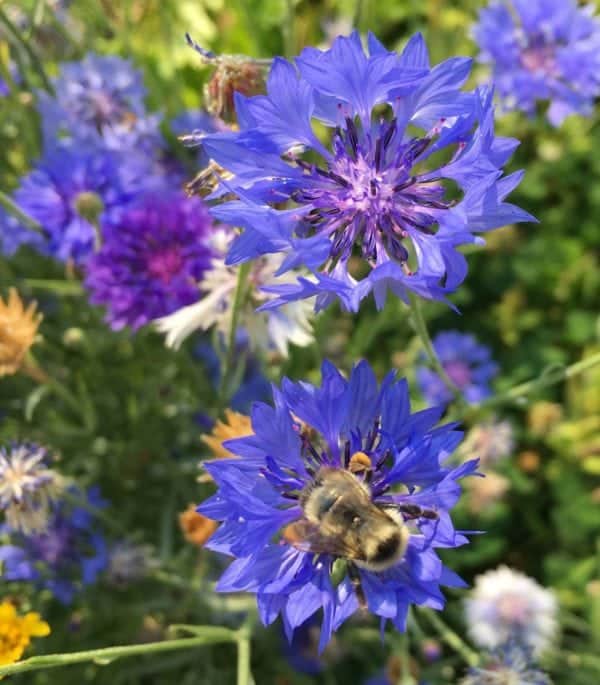 White and light purple cornflowers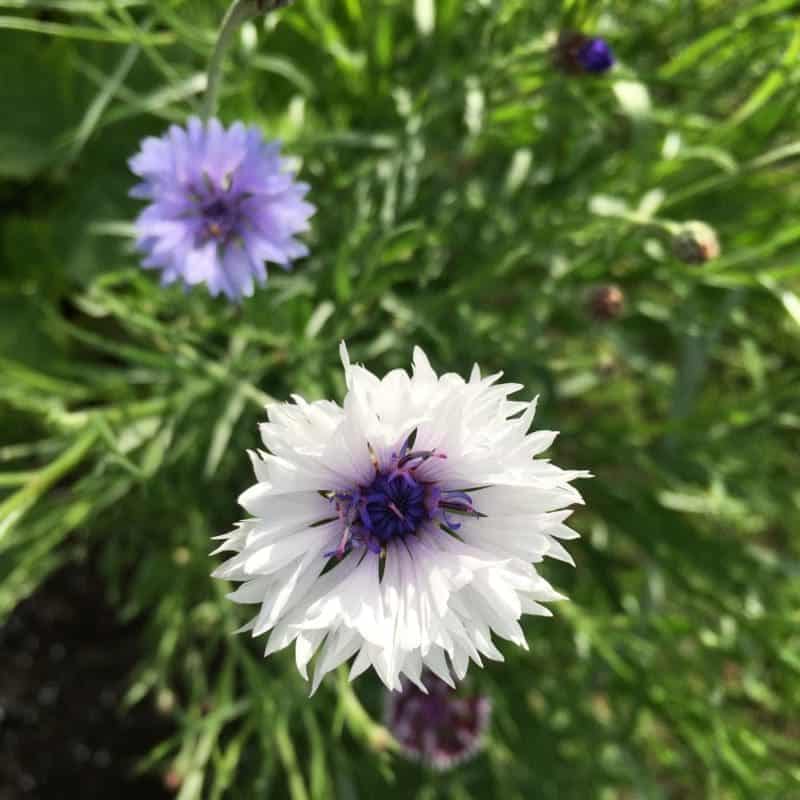 Bi-Color Cornflowers
How to grow Cornflowers
These flowers are very easy to grow and will germinate and grow in poor soil. Be mindful of where you plant them, they easily re-seed so you'll end up with them next year (you can always weed them out). These flowers require very little growing effort, which is why I love them so much. When you buy cornflower seeds, they'll mention the color they are or be a blend of many. All you have to do is scatter the seeds and lightly cover with soil. Don't plant them in rich soil.
Cornflowers are wildflowers, and are on the invasive species list for some places. Once you plant them, it's super easy to have a patch year-to year.
If you want prolonged blooming keep removing the deadhead flowers to slow down them going to seed.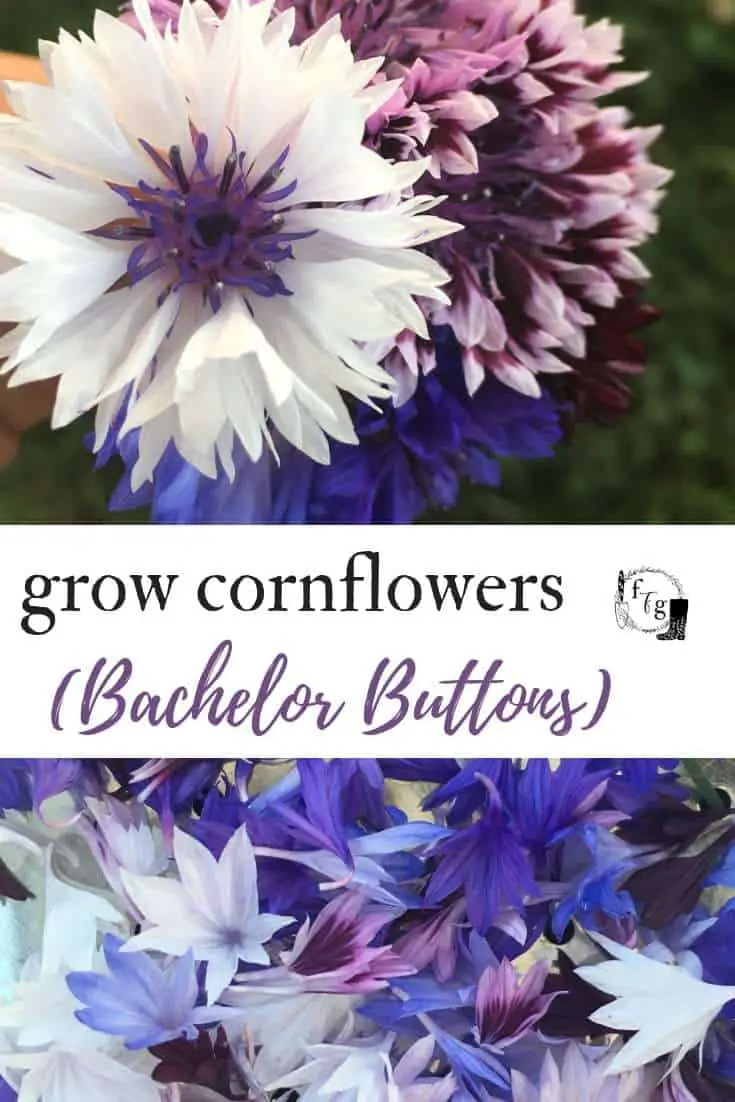 Have you grown these pretty flowers before?
My name is Isis Loran, creator of the Family Food Garden. I've been gardening for over 10 years now and push the limits of our zone 5 climates. I love growing heirlooms & experimenting with hundreds of varieties, season extending, crunchy homesteading and permaculture.